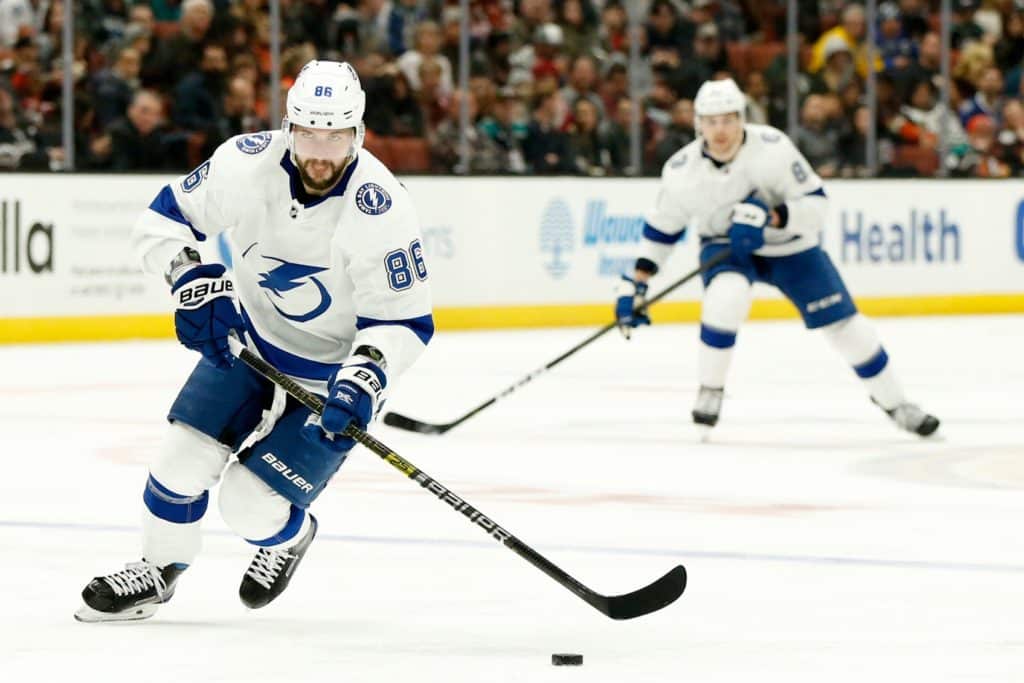 With the NHL Playoffs one month away, it is not too early to determine which players to target in playoff pools. With a diverse range of hockey pools and fantasy contests, there is no right or wrong way to build rosters, but perhaps there are some you are not familiar with. Here are a few different ways to target players or teams in the NHL postseason.
---
Creating a Cup Finals Matchup
Attempt to create a roster with an equal balance of players from teams you predict meet up in the Cup Finals. In a league offering 12 roster spots for players, look to split with six Eastern Conference players, and six out of the West. An equal split works great, and will almost always lead to a victory in your pools if you are correct on the Cup Finals matchup.
While it may seem like a good option to load up on the league's top scorers, a sneaky winger on a team that makes a deep playoff run could prove to be the shining spot on your roster. Often these players outscore superstars eliminated early due to a greater volume of games played and time spent on the ice.
It is not a coincidence that last year, six of the top 13 highest point totals were recorded by players on the champion Washington Capitals, and in 2017, the top four point scorers throughout the playoffs were all on the Cup winning Pittsburgh Penguins.
Don't Load Up on Too Many Players on the Same Line
It is tempting to take all the players on the starting first line, however there are often solid options on secondary lines that get overlooked because the rest of the line is weak. In the end, these players may end up being among your highest scorers once the playoffs conclude.
While line combinations are usually not shifted around in the playoffs, these secondary options on different lines might be in for easier matchups versus the opposition's second line, or versus the second unit power play, while also being a much cheaper fantasy option.
Pools with Salary Caps
One approach is to find a player that you think is primed to make a deep run and build around them. Another approach of tackling fantasy hockey is to go the more balanced route, by picking mid tier players and filling it up with as many solid options as you can afford with the salary provided.
Just like in fantasy in any other sport, it is common for people to "punt" a position and take a cheap option in order to save money.
The punting route is no different for playoff hockey where the center position is arguably the most important logging by far the most points (and usually goals), whereas the forward position usually has lower production.
It is necessary to familiarize yourself with how a league scores points, and determine which positions are essential to splurge on, and which cheaper players may end up proving to be the best option.
The missing puzzle piece
When building your roster, don't forget to look into key acquisitions late in the season!
Pickups right around the trade deadline are made by contending teams looking to finalize the pieces needed for a deep run. In playoff pools, these are the type of players that are often forgotten about, may come with a discounted price tag in fantasy, and could make all the difference in helping your team stand out.