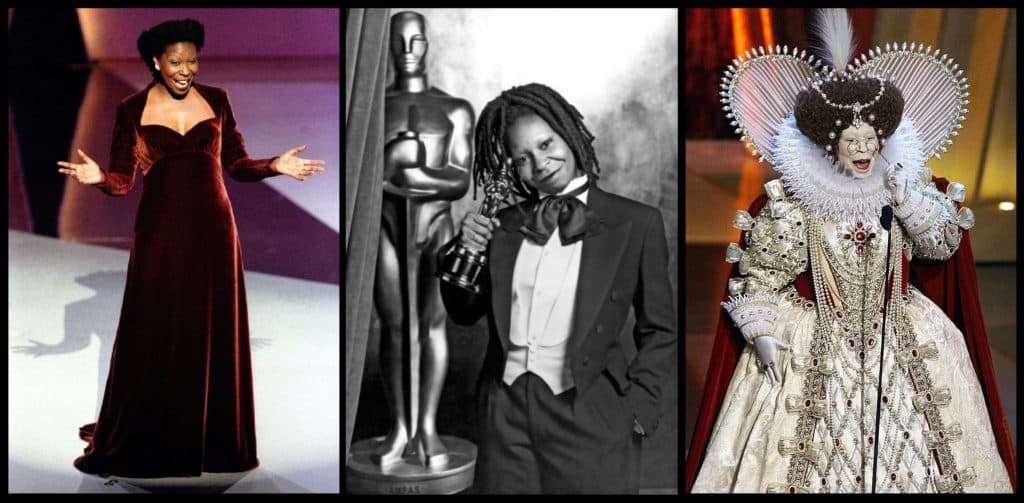 This year's Oscar host debacle has had enough drama to fill a Ryan Murphy mini-series, so there's no doubt there's going to be one final plot twist. My money is on Whoopi Goldberg stepping up to hosting duties for the 5th time, which would put her alongside Billy Crystal and Bob Hope as the only performers who have hosted five times (or more). All signs are pointing to Whoopi, as she has been "out sick" from The View for the last couple weeks. Joy Behar tried to debunk the rumors saying she is not hosting but has had pneumonia. Let's just say Behar was about as convincing as Denise Richard's performance as a nuclear physicist in James Bond's The World Is Not Enough.
Will Whoopi Goldberg Host The Oscars?
YES (Odds -140)
With all the hosting drama, The Oscars have been all over the news (and the all important Twitter-verse), which will no doubt spark America's curiosity to tune in.  Also let us not forget that the #1 domestic box office champ from 2018, the history-making Black Panther, is nominated for Best Picture.   Viewership always goes up when popular films are in contention in the major categories. Even though award show ratings have been on the decline, this year's Oscar telecast should almost assuredly see an increase in viewers.  The over/under for viewers is set at 26.5 million, which matches last year's record low viewership.  I'm betting $25 (the max for the prop bets) that it'll easily beat that number.  This one is easy money!
How Many People Will Watch The Oscars?
Over 26.5 Million (Odds +250)
There are 8 additional prop bets for the Oscar telecast, so check them out and have some fun with them.  Well there be an envelope mix up?  Can't imagine that could ever happen again, but you never know!  Will a swear word get past the censor?  If potty-mouthed brit Olivia Colman wins Best Actress, you can bet your bloody arse she'll sneak some cursing in.  Will someone fall on the way to the stage?  Depends what Lady Gaga is wearing on her way to collect her Oscar for Best Original Song.