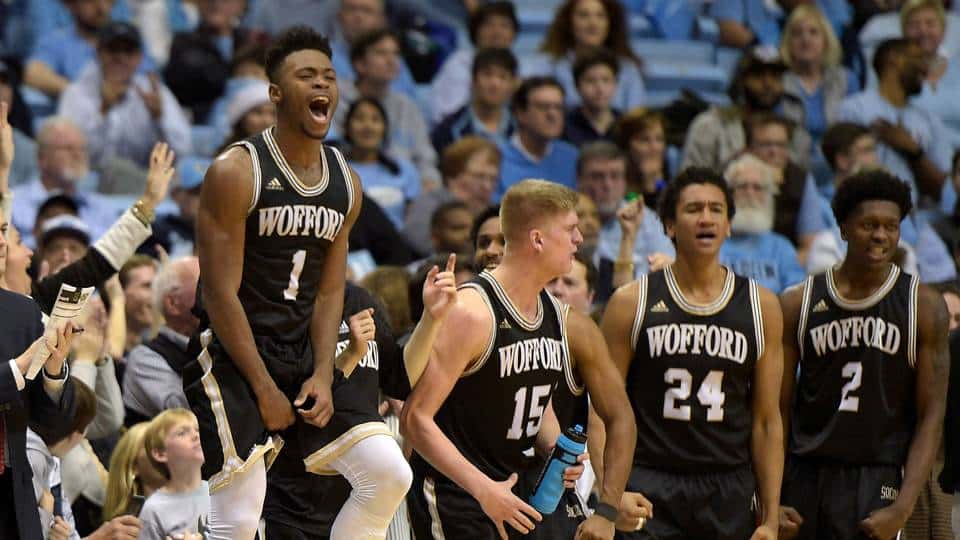 Watch Out For These Potential Bracket Busters
Cinderella teams are what make the NCAA Tournament so exciting. Both bettors and casual fans alike try to seek out teams from smaller conferences that will cause chaos when filling out their brackets. Anyone who has filled out a bracket before knows that going all chalk is the first way to have a busted bracket after the first weekend. We all wish we could have had the insight to pick Loyola Chicago to reach the Final Four last season, but finding these teams can be tough. Let's look at a few teams with bracket busting potential in February.
Wofford Terriers – Southern Conference (21-4, 13-0)
The Terriers currently sit atop the Southern Conference with a perfect 13-0 conference record (21-4 overall.) When you read the list of schools that the 4 non-conference losses came from, you'll understand.
@ North Carolina 78-67
@ Oklahoma  75-64
@ Kansas 72-47
@ Mississippi State 98-87
The fact that they have played elite caliber teams on the road during the regular season provides them with the experience of big time games moving forward.
With their strangle hold on the conference, Wofford is a near lock to reach the NCAA Tournament. If they can find themselves in an upset prone 11-13 seed, they might just make some noise.
South Dakota State Jackrabbits – Summit League (20-6, 10-1)
If you wanted to pick the Jackrabbits as an upset candidate strictly based on their mascot alone, I wouldn't blame you. As it turns out, the team is actually pretty good at basketball too. Last year SDSU was a popular pick as a 12 seed to upset the 5 seeded Ohio State Buckeyes here in Boise. That upset never came to fruition. The team looks primed and ready to make another run to the Big Dance this season as they find themselves leading the Summit League.
Senior Mike Daum looks to play in yet another NCAA Tournament, having participated in the past 3. They have gone one and done in all three of those tournaments, but that experience cannot be taken away. This team has become a staple to reach the tournament and this season should be no different.
Lipscomb Bisons – Atlantic Sun (20-4, 11-0)
One of the most important characteristics of a team with upset potential is veteran leadership. The starting 5 for the Bisons is made up of 3 seniors and 2 juniors. That experience really goes a long way when it comes to pressure situations down the stretch of a game.
Lipscomb has a couple impressive road victories on their non-conference schedule. They won at TCU 73-64 and at SMU 79-73. They even played tough at Louisville, going down 72-68. This team seems to have the chops to go on the road against big conference teams. That experience could be key when March comes around.
SEE ALSO
The College Experience: Dantabase CBB Top 25 & Week 1 AAF Review (Ep. 54)
DANTABASE: NCAA Basketball Weekend Breakdown & Bubble Watch