There's 176 Division 1 College Basketball games this weekend stretching from Friday through Sunday. For some that's a bit overwhelming which is why the Dantabase is here to break down the key games happening this weekend. Bubble watch, Conference Tournament seeding and more are all at stake this weekend.
FRIDAY
PRINCETON @ YALE
The two seeds in the Ivy League go at it. This is a gigantic game regarding seeding when the Conference Tournament begins.
SATURDAY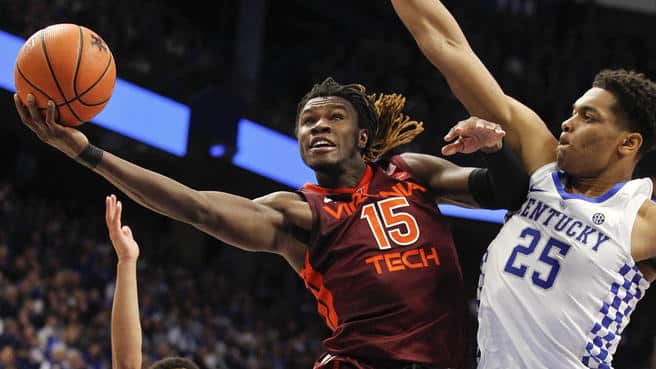 VIRGINIA TECH @ CLEMSON
Clemson is 14-8 and needs some high caliber wins. Virginia Tech although beat up is currently the 11th ranked team in the country. This is great opportunity for the Tigers if they want to find their way to the NCAA tournament.
PROVIDENCE @ ST. JOHN'S
St. John's rebounded after a blowout loss at Duke to upset the Marquette Golden Eagles. Providence has lost three games in a row and need a big win to get them back headed in the right direction. Providence can still make the tournament if they can find their way through this slump.
BUTLER @ GEORGETOWN
Both these teams have work to do if they want to make the field of 68. Georgetown is a bit closer than Butler but both could sure use this win. Butler has a brutal remaining schedule so I'd say this game means more to them than the Hoyas but both need it.
TEMPLE @ TULSA
Temple needs to keep building their resume and here's a dangerous road game against a team that's been pretty inconsistent throughout the year. Tulsa is 11-2 at home this year so the Owls will certainly be tested. Temple is a bubble team so make no mistake this is a gigantic game for the Owls.
WISCONSIN @ MICHIGAN
The rematch! Wisconsin beat the Wolverines in Madison a few weeks back but there was some questionable calls down the stretch of that game. The Wolverines have struggled a bit since then but I'm sure they have this one circled. This is a huge game regarding BIG TEN conference seeding.
KENTUCKY @ MISSISSIPPI STATE
Mississippi State sure had their chances on Wednesday when they lost to LSU at home in overtime. Lucky for them they won the game prior to that at Ole Miss. The Bulldogs could still use some big wins to help their resume and this is a gigantic opportunity to do that. Kentucky seems to be playing better and better as the season goes along.
OLE MISS @ GEORGIA
Ole Miss is 2-5 in their last 7 and seem to be fading down the stretch. This is a must win game for the Rebels if they want to stay on the inside of the bubble. Georgia seems to be a bit up and down this year but I think they've gotten better as the season has gone on.
MINNESOTA @ MICHIGAN STATE
Michigan State has lost three games in a row all to unranked opponents. The Spartans absolutely need this one if they want to keep pace with Michigan and Purdue. Minnesota has played extremely well against ranked teams this year and could always use another huge win to add to their resume.
AUBURN @ LSU
LSU really showed me something when they came back from a big deficit on the road to beat Mississippi State. Last time they played in Baton Rouge they were upset by Arkansas. That can't happen again if they want one of the top seeds in the SEC tournament. Both these teams are in the tournament and could always use a nice win to help seeding.
NC STATE @ PITTSBURGH
The Wolfpack have had a brutal past week and a half and well this is becoming a must win game for the pack. Pittsburgh is struggling as well losing to Syracuse at home and then getting upset by Wake Forest. NC State needs to start thinking about theirs.
TCU @ IOWA STATE
Iowa State has a potential Big 12 regular season championship in their sights. TCU needs wins especially on the road against a quality opponent. Here's a great opportunity for them. A win in cornfields is about as legit as they come.
VILLANOVA @ MARQUETTE
Villanova much like Kentucky seems to be hitting a nice mid season stride where the team looks to be improving with almost every game. Marquette is coming off a upset loss to St. John's. Marquette probably needs this one more but this is a huge game regarding conference seeding in the Big East.
ARKANSAS @ SOUTH CAROLINA
Arkansas came up with a gigantic win last Saturday at LSU and they must continue to build on that. South Carolina needs any wins it can get right now if they want to somehow make the tournament. Arkansas is a bubble team and this is a win they really need.
CENTRAL MICHIGAN @ BUFFALO
Both these teams are in 2nd place in their side of the conference. Buffalo is ranked #23 in the nation and their margin for error is very thin. Central Michigan is 16-6 and is thinking why can't they make a run at grabbing the 1 seed in the conference tournament.
EAST TENNESSEE STATE @ FURMAN
I know they are currently the 3rd and 4th ranked teams in the Southern conference but I don't expect that to last. These are two very good mid majors that could really scare the big boys. This is a gigantic game for both regarding conference seeding.
TEXAS TECH @ OKLAHOMA
Texas Tech is a shoe in to make the tournament but here's another chance to grab a quality win. Oklahoma is still probably in at the moment despite losing three games in a row. It's time the Sooners show up and grab another quality win for the committee.
LOUISVILLE @ FLORIDA STATE
Florida State came up with a big win at Syracuse earlier in the week. Both these teams are a shoe in for the NCAA Tournament so this game is strictly about seeding and strengthening their resume.
FLORIDA @ TENNESSEE
Florida is certainly a bubble team. Last week they had Kentucky on the ropes and to quote Dennis Green "They let em off the hook". The Gators sure could use a big time win. Tennessee is playing for a 1 seed in the both the SEC and NCAA Tournament.
KANSAS STATE @ BAYLOR
Oh man. The Wildcats are fresh off a win against their heated rivals the Jayhawks. Currently K State is in first place in the Big 12 and could get their first regular season BIG 12 title ever. They need not look past the Baylor Bears who are pretty hot of recent with their exception to their loss at Texas. Baylor could really use this win as well.
NEW MEXICO @ NEVADA
The rematch! New Mexico is the only team in the nation that has beaten Nevada and this time the Lobos won't have the liberty of playing in "The Pit". I look for Nevada to blow the Lobo's out but regardless the Wolfpack can't afford another loss in Conference if they want a 2 or 3 seed in the NCAA Tournament.
DUKE @ VIRGINIA
Speaking of rematch here's the one the nation is more excited about. Duke gave the Cavs their only loss in a close game at Durham a few weeks back. Virginia has been dominate in every aspect this year with exception to that game. Tony Bennett and the Cavs have got to have revenge on their mind. ACC Seeding and potential #1 seeding in the tournament is on the line here.
TOLEDO @ BOWLING GREEN
The MAC game of the week and potentially the MAC game of the year. Somehow Buffalo isn't in 1st place and these two teams are in 1st place on each sides of the division. This is a gigantic game for both teams especially Bowling Green who has a one game lead on #23 Buffalo. Tournament seeding is certainly at stake here.
SAM HOUSTON STATE @ ABILENE CHRISTIAN
You didn't think I forgot about the Southland conference did you? Yes, this is a gigantic game in the Southland conference featuring the top two teams in the conference. Currently Sam Houston State is in first place but Abilene Christian is right on their tail in 2nd place and looking to grab the top seed in their Southland conference tournament.
DEPAUL @ XAVIER
Two teams on the outside of the bubble going head to head what's not to like here? This is like a playoff game. DePaul is coming off a nice win against Providence and if they can grab a win here the Blue Demons just may be in the NCAA tournament. Xavier is 11-12 and it's not too late to make a run but another loss here and the Musketeers may just be done.
TEXAS @ WEST VIRGINIA
Texas has dug in some and found some nice wins recently against Kansas and Baylor and they can't afford a loss at WVU. West Virginia short of a crazy run is pretty much done for the year but in Morgantown they've earned some nice wins over Kansas and Oklahoma recently. I expect them to give Texas all they can handle. The Longhorns must find a way to get the W.
CREIGHTON @ SETON HALL
Both these teams are bubble teams. Creighton is easily on the outside of the bubble but there is still plenty of time for them to make a run. Seton Hall is about as much on the bubble as anyone and if I had to bet right now they'd be in the field of 68 but they sure could use a nice home win over another team that could be right next to them on the bubble come early March.
ALABAMA @ VANDERBILT
Bama is in the tournament as of right now if i had to bet. Vanderbilt certainly is not and won't be which is why the Crimson Tide must go on the road and avoid the upset. Vanderbilt is better than their record and this should be a scary game for the Tide.
NEBRASKA @ PURDUE
Nebraska is in a bit of trouble with Copeland out for the year they've dropped six games in a row and have now found themselves on the outside of the NCAA tournament. If the Cornhuskers can find a win against the #16 team in the nation than I'm sure they'd find themselves back into the mix. Purdue is playing for the top seed in the BIG TEN tournament and a regular season title.
NEW MEXICO STATE @ GRAND CANYON
The top two teams in the Western Athletic conference going head to head in Phoenix. Grand Canyon is looking for some sweet revenge after New Mexico State beat them in Las Cruces earlier in the year. Can former Phoenix Suns star and current Grand Canyon coach Dan Majerle pull the upset?
SAINT MARY'S @ GONZAGA
Gonzaga is playing for a 1 seed in the NCAA Tournament. Saint Mary's is just trying to make the NCAA tournament and sure needs a big win like this. This is historically been a good rivalry so who knows what can happen here but the Zags look unbeatable at home.
WASHINGTON @ ARIZONA STATE
This is a gigantic game in the PAC 12 and well it was going to be even bigger before the Sun Devils got upset at home by the conference's worst team in Washington State. Arizona State remains a mystery to me. If Washington can grab the road victory here they can pretty much wrap up the regular season championship. Arizona State now finds itself on the bubble so they not only need this game for hope of a regular season championship, they also need this win for their own tournament lifeline.
SUNDAY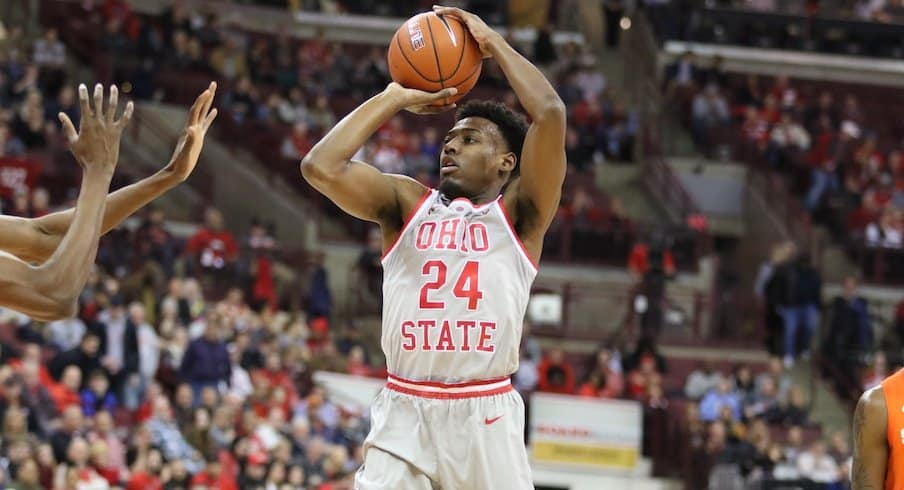 OHIO STATE @ INDIANA
Which Indiana team will show up? The one that's lost 8 of their last 9 games? Or the one that beat Michigan State in East Lansing? Both these teams are bubble teams and both these teams desperately need a win. This is must watch TV.
SIENA @ RIDER
We are talking Metro Athletic basketball here. Rider is currently in 1st place in the conference but Siena is creeping up and currently in 4th place in the conference. If Siena wants any chance at grabbing the 1 seed in this conference for the tournament seeding then they must pull off the big upset on the road.
CENTRAL FLORIDA @ SMU
Central Florida is certainly a bubble team and coming off a tough home loss to Houston. SMU has been hit bad with the injury bug but make no mistake both these teams need this game. UCF probably needs it more since they are right on the bubble and probably the last four in or first four out.
LOYOLA (CHICAGO) @ VALPARAISO
Loyola is the top team in the Missouri Valley conference and well Valpo isn't far behind but that means Valpo must find a way to get the win or you can kiss their chances of a regular season title and top seed in the MVC tournament goodbye. This should be a good one.
CINCINNATI @ HOUSTON
Houston has been on fire this year and when you look at their schedule you see they very well could make a run at a high NCAA tournament seed if they can win out. This is one of the most realistic possible losses left on their schedule. Cincinnati is a team that seems to be trending in the right direction. The Bearcats have been playing better and better as the season has gone along and look like they could be a real player in the AAC tournament this year. This is must watch TV.