NBA Trade Deadline
NBA expert Zach B (@NBAZachB) calls into break down the impact of all the moves associated with the NBA trade deadline.
AAF Week One Picks
There is a new football organization in town. Sure it's not the NFL but the AAF is football and you can bet on it at MyBookie.ag. The guys give out all their best AAF week one picks for the first week of the inaugural league. Check out Colby Dant's complete AAF preview.
AAF Week One Betting Lines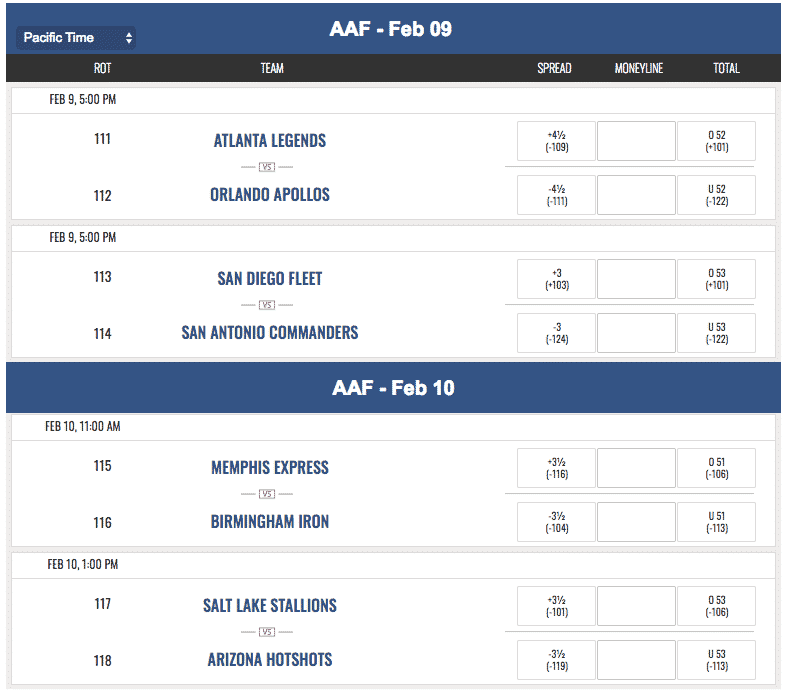 Podcast Recap
In this episode, NBA expert Zach B @NBAZachB calls in to discuss the NBA trade deadline and point out some things to look out for between now and the beginning of the NBA playoffs. Topics discussed include the need for the NY Knicks to sign a new star after their loss of Porzingis, the likelihood of Kyrie Irving and Kevin Durant landing in New York, the Lakers failing to sign Anthony Davis, and the 76ers losing Markelle Fultz.
The guys then talk about the strength of the Milwaukee Bucks, the importance of the Marc Gasol trade to the Raptors, the contrast of the Dallas Mavericks, and much more. Transitioning to football, Sean and Ryan welcome Colby Dan @TheColbyD to give out their best Alliance of American Football week one picks.
After hearing from Colby's Twitter critic, the guys discuss the rule changes in the AAF, the expectations for defenses to have the initial advantage, the promise of the Atlanta Legends, and the opportunity for the San Diego Fleet under former St. Louis Rams coach Mike Martz