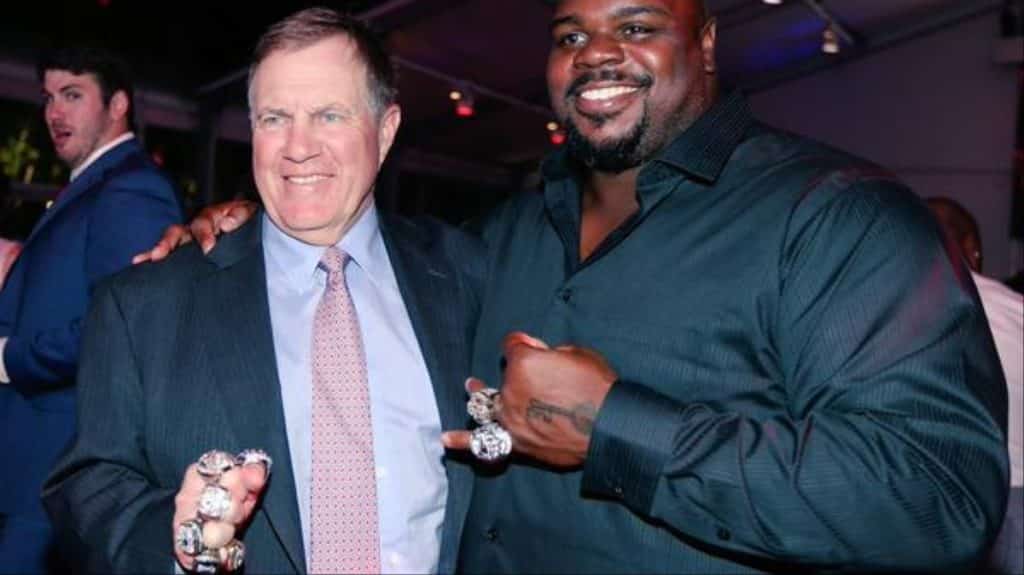 1.Tom Fucking Brady.
2. The Patriots only need three quarters and sometimes one half to beat teams in Super Bowls.
3. #StillHere.
4. The Rams shouldn't even be here. Especially if you bet The Saints.
5. New England has won 5 Super Bowls while scoring a combined three quarter first points.
6. If Bill Belichick doesn't want Brandin Cooks, neither do I.
7. New England beat the greatest show on turf on turf. That Rams team would blow this Rams team out of the building.
8. Tom Brady has now played in 19% of NFL's Super Bowls, let that sink in.
9. New England has the greatest looking receivers of all time and it's not close.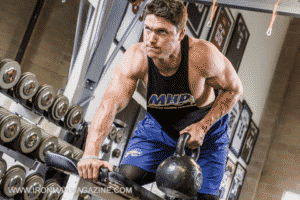 10. New England has a speakable running game for the first time in a Super Bowl since Corey Dillon.
11. There's no deficit big enough New England can't come back from.
12. Alvin Kamara had 11 receptions, what do you think James White is going to do?
13. Tom Brady is 7 years older than Sean McVay.
14. You really want to bet against these guys?
https://www.instagram.com/p/Bs4uDt9nMKH/?utm_source=ig_web_copy_link
15. Sean McVay doesn't deserve a Super Model girlfriend. Tom Brady does.
16. #TeAmo.
https://www.instagram.com/p/Bqqi8GJn75o/?utm_source=ig_web_copy_link
17. The media is now mad that The Patriots are mad that the media called them underdogs and left them for dead.
18. How'd that work out, sweetie?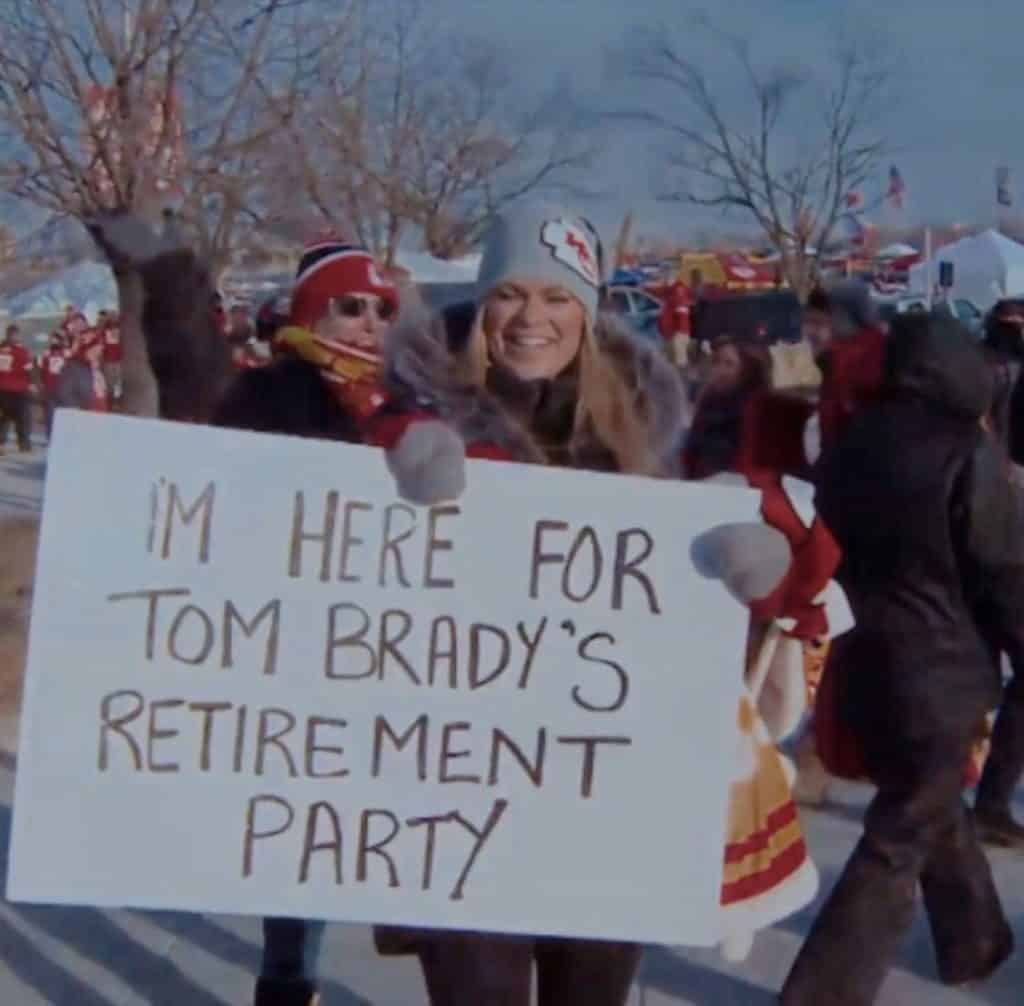 19. We don't play this shit for Pro-Bowls
In 2012, Patriots LB Brandon Spikes was in tears after not making the Pro Bowl.

Tom Brady's response: "You think I play this s–t to go to Pro Bowls? … We're trying to win rings," per @RobertKlemko pic.twitter.com/9hZPN11dLw

— Bleacher Report (@BleacherReport) January 25, 2019
20. "YOU'RE TOO OLD!"
First clip released of this you couldn't see Brady's reaction to being called too old. Dude is a killer. pic.twitter.com/BhblH20tUM

— Feitelberg (@FeitsBarstool) January 25, 2019
21. I seriously can't stop laughing that people thought this wasn't a forgone outcome.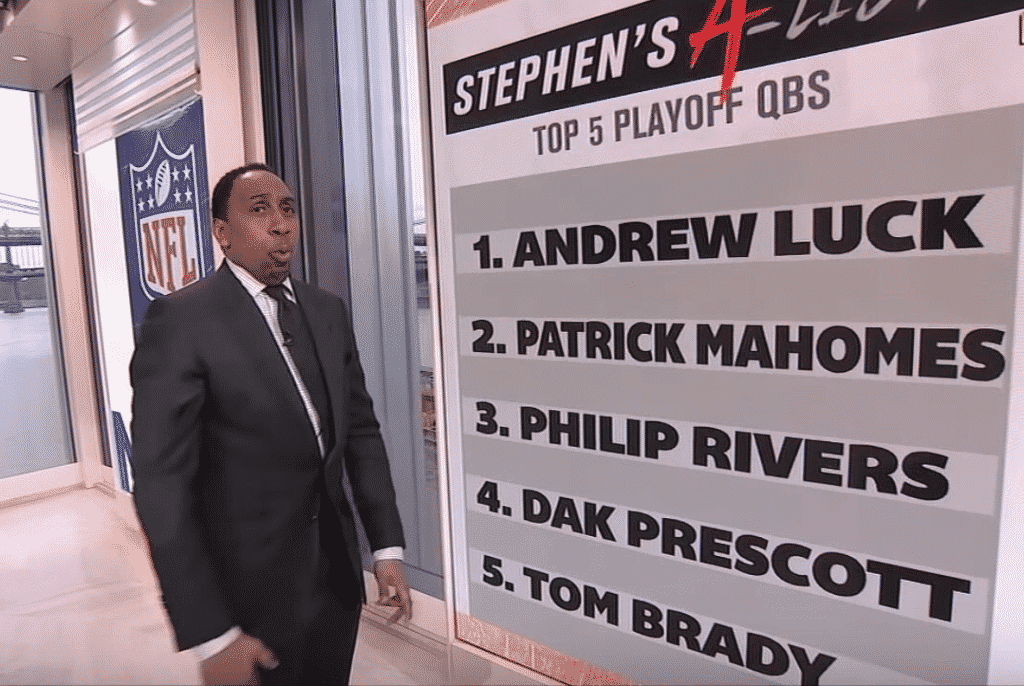 22. Despite #FakeNews narrative, all is well with Brady and Belichick.
For you non-Instagram users, Belichick telling Brady he loves him and Brady says it back #patriots pic.twitter.com/uK2nGxtBvz

— Michael Giardi (@MikeGiardi) January 21, 2019
23. Even guys who aren't on the team anymore can't stop saying how good this team is.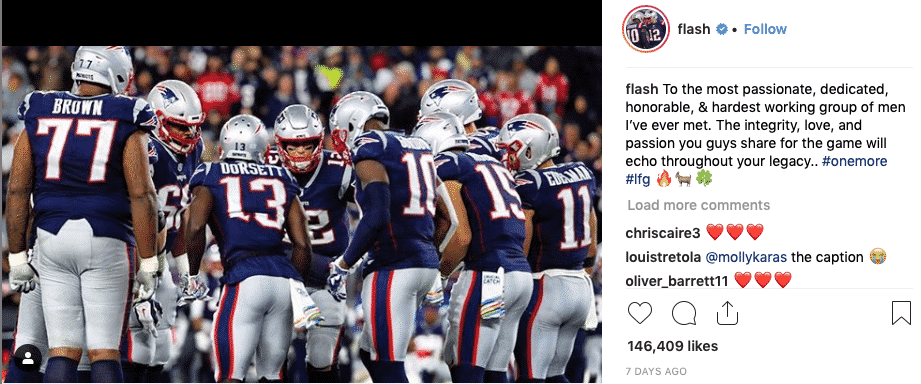 24. Bill Belichick has been to nine Super Bowls.
25. Bill Belichick was a coach in the NFL when Sean Mcvay was six years old.
26. There's entire video's dedicated to how bad Jared Goff is
27. That video doesn't even do justice to how bad he was just a year ago.
28. Sean McVay has benched Todd Gurley.
29. He's been benched for the guy who looks like he ate Eddie Lacy and Todd Gurley.
30. Seriously, C.J Anderson is outplaying Todd Gurley and you want to bet on that team?
31. Let's check out C.J Anderson's Wikipedia page:
32. C.J Anderson is fat.
"Who is: CJ Anderson?"#JeopardySports #DALvsLAR pic.twitter.com/Pps9mLnrmP

— Jeopardy! Sports (@JeopardySports) January 13, 2019
33. Really fat.
CJ Anderson busting through the line like.. pic.twitter.com/8dk6S8J6Cq

— Paul Jacobs (@pjacobsstp) January 13, 2019
34. Brandin Cooks has a revenge game situation upcoming. Great, how did he do in the last Super Bowl?
35. Let's check in on the all pro defensive end situation, seems like a great player:
https://www.youtube.com/watch?v=OGO9BvDcOng
36. The Rams cornerbacks don't play dirty though, right?
37. You really want to bet on a guy who doesn't score touchdowns on purpose?
38. This game literally already happened, let's check what that score was.
39. The Patriots won that game as fourteen point underdogs.
40. The Rams allowed fifty one points to The Chiefs. New England shut out The Chiefs for an entire half. Simple math really.
41. The Rams lost to The Bears scoring six points. New England beat The Bears by scoring thirty eight. 
42. Does LA even know The Rams are in The Super Bowl? You think those hipsters can even afford a trip to Atlanta?
43. I'll give them there due though, incredible passion out of that fan base:
The #LARams win 26-23 and cover as 3-point 'dogs. Game stays UNDER total of 57.

Here was the reaction at an L.A. bar pic.twitter.com/lhw7JWsPj5

— Ben Fawkes (@BFawkesESPN) January 20, 2019
44. Let's take a look at some Patriots bar reaction, you know, for context
45. I mean, what quarterback would you rather put your money behind?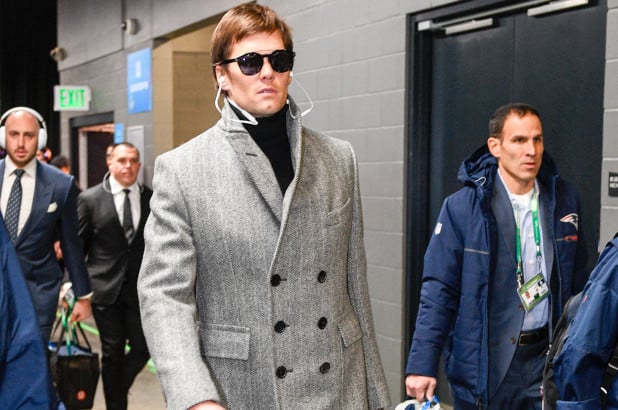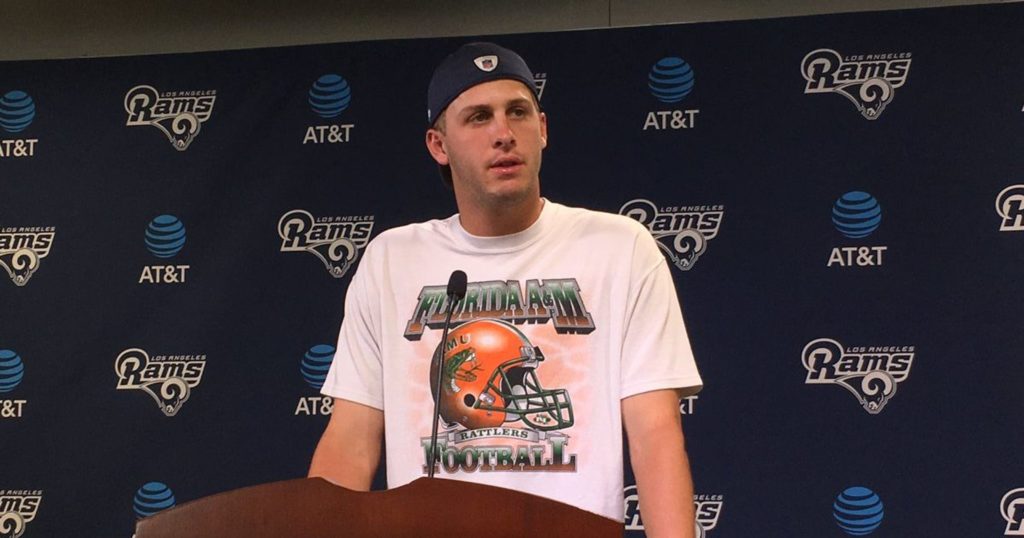 46. Yeah, me too
47. I dare you
#BetAgainstUshttps://t.co/YRgqKrweob pic.twitter.com/hFU0bZaMVI

— Julian Edelman (@Edelman11) January 16, 2019
48. If you haven't watched Tom Vs. Time, stop what you're doing right now. Your boss will understand.
49. It's Bill Belichick Vs. this mental midget who needs a personal handler to not get a penalty:
As the game plays on, Sean McVay and his "Get Back Coach" tango on the sideline.
Expect more of this at #SBLIII 😂@RamsNFL #NFLFilmsPresents: Get Back Coach airs this Tuesday at 6pm ET on @FS1! pic.twitter.com/5FMyWH4gzT

— NFL Films (@NFLFilms) January 21, 2019
50. Bill Belichick has been coaching in The NFL since Jared Goff was two.
51. Jared Goff is without his boy toy, Cooper Kupp. Goff had a 134.4 passer rating when targeting Kupp, the highest in The NFL.
52. He probably really misses him. They're roommates you know.
53. Tom Brady and Bill Belichick. There's nothing else to say.