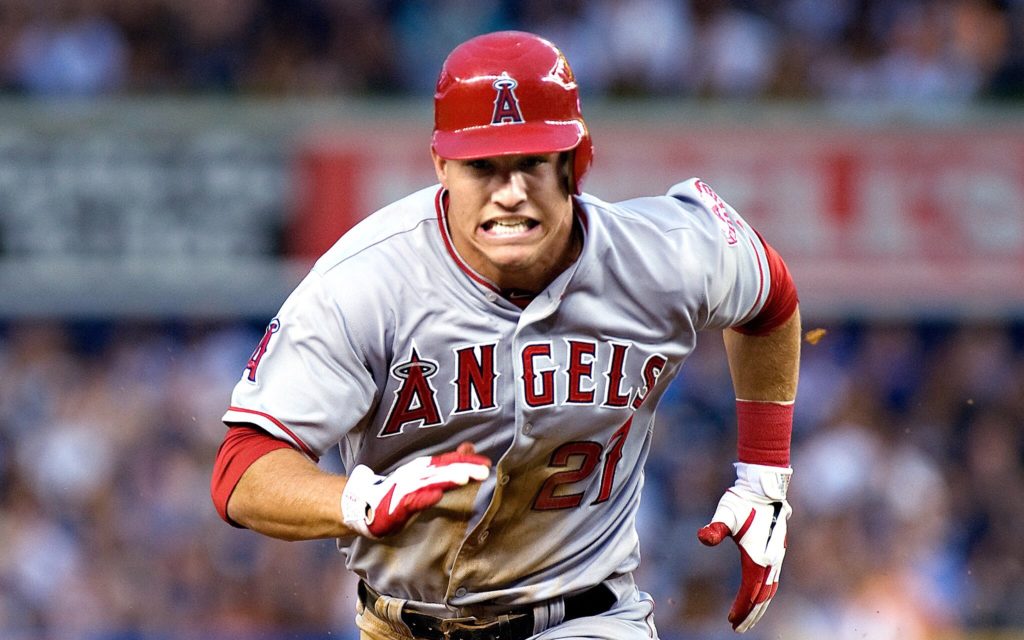 Sunday Night Baseball Game Info
Time: Sunday, July 8th @ 5:05 PM Pacific
Location: Angel Stadium, Anaheim, CA
Weather: 90 degrees , wind 5 mph S
TV: ESPN
MoneyLine: Los Angeles Dodgers (-120) Vs. Los Angeles Angels (+100)
Spread: Los Angeles Dodgers (-1.5) +145 Vs. Los Angeles Angels (+1.5) -170
Total: 8.5 over (-120) under (+100)
Side & Total
Tonight Sunday Night Baseball brings us the rubber match of the three game Freeway Series tonight in Anaheim as the Angels and Dodgers square off in the land of Disney. Injuries to the pitching staff have brought the Angels back to reality after starting the season 13-3.
The Dodgers have regained their swagger and look like the team to beat in the NL West after a disappointing start marred by injuries to Justin Turner, Corey Seager and others. These teams are much different than they were just five weeks ago as evidenced by the Dodgers 18-5 record ATS in their last 18 road games while the Angels are 6-19 ATS in their last 25 games. The Dodgers have been extra hot as of late going 5-1 ATS and SU in their last six games (thank you Pirates.) Alex Wood goes against Andrew Heaney tonight in a battle of the lefties.
Wood remains remarkably consistent as of late 4-1 SU last five starts but has been the beneficiary of some excellent run support getting 5.29 runs a game putting him 19th among qualified starters. He looks to extend that success tonight against a Halos squad that is 6-16 SU in 22 games against a left handed starter. Heaney has been solid for the Angels this year but is hampered by some of the worst run support in baseball at 3.13 runs per game.
I like the Dodgers here SU and ATS. +145 ATS looks real nice against an Angels club that might be looking to become sellers soon as the trade deadline approaches. The total seems dicey however I would go with the under based on these guys history. I just feel with the way things are going right now and the recent history of the clubs Dodgers -1.5 at +145 seems like the best bet on the board.
Props
The total for Runs/Hits/Errors is at 27 over (-120) under +(100) which really doesn't seem worth it. That spread bet is much better at +145 and less volatile with the Dodgers depth. The Angels have had some serious injuries to the bullpen this year which makes anything possible once the starter comes out. Best to stay away here.
Daily Fantasy Plays Sunday Night
For the second week in a row I like building my lineup around a starting pitcher in Alex Wood (I hope this doesn't become a trend) valued at $14,800 in DraftKings. For a bat take a look at Matt Kemp at only $8,800. He's been on fire this week (five hits Monday alone against Pittsburgh) and his bounce back season with the Dodgers after plodding around San Diego and Atlanta is one of the best stories in baseball this year. He should have a favorable matchup here against the left handed Heaney as the Dodgers look to close the series out with a 2-1 lead.
Final prediction: Dodgers 5 Angels 3. Over 17 the number of times the announcers say something about Mike Trout needing a better supporting cast, higher national profile and how the Angels are wasting his prime years.
One additional note I'd like to make here is that after Fenway and Wrigley, Dodger and Angel Stadiums are the third and fourth oldest ballparks in MLB. I've been to games at both this year and they really hold up. Still great places to watch a game and the renovations over the years have kept them from getting dilapidated. Big thanks to the maintenance staffs at both venues for keeping them clean and respectable. To think Tropicana Field in Tampa is thirty years younger than Dodger Stadium and already a massive pile of shit that should be sunk into the Gulf says a lot about how luck SoCal fans have it.