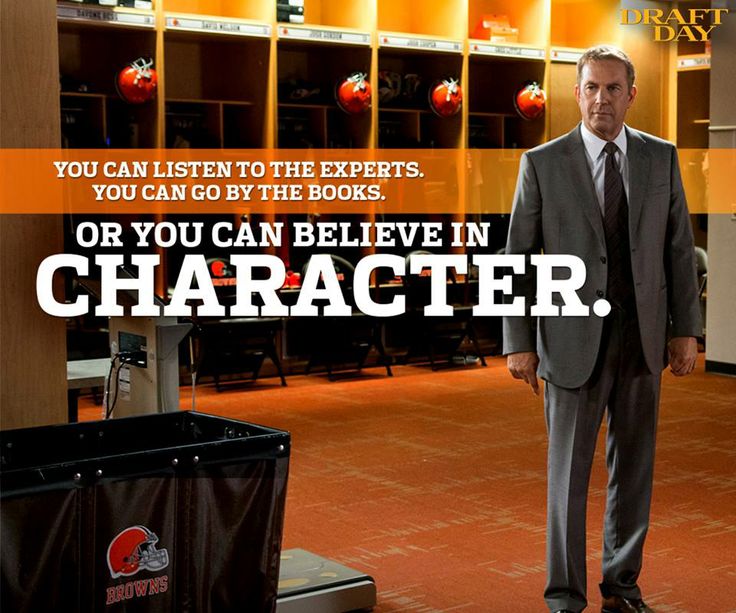 Okay, I know that title may have you thinking, "This isn't Madden CP." I know, I know. But I think this concept deserves exploring.
The average career of an NFL player is 3.3 years.
Well, if that's the case, how about we create a two-year window to go all in? for fanbases such as Miami, Tennessee, Cleveland, Buffalo, Detroit, Kansas City…you get the point, wouldn't the thought of giving up two seasons of draft picks in order to compete now be somewhat appealing? Let me explain.
I have one simple question. "What If?" what if a team made a decision to quit the draft all together for two years and trade away (at least) 14 draft pick selections and go all-in and bring in a super team. At the very least I think there should be a possibility of at least talking about it. At the end of the day, taking a stance outside of the box isn't popular to do. But that being said, the last team to go all-in on an "experiment" of outside the box thinking was The Philadelphia 76'ers. Now, "tanking" is completely different than what I'm about to propose, however what if a team did the exact opposite. Whether you believe the Sixers process worked, it can't be argued "Moneyball" in the MLB changed the way people evaluate talent. Well, Call me Billy Beane because I'm about to flip the NFL on its head.
Hear me out. What if a team completely quit the draft for two whole seasons and traded away every single pick they have to bring in proven star-studded veterans with only a few years left? Not to mention the discount they would receive on guys with off the field issues. For this to work, the free agent market would also be key. I'm willing to bet that Cleveland would take a third-round pick for Josh Gordon right now. Would Bill Belichick take two first-round picks for Tom Brady? I bet he would. If not, there are definite top-five options in the league. Let's get started at what an actual example would look like.
Note-I'm only going to assume this NFL team doing this has only one selection in each round for 14 picks total over two years. Let's call this team "Team X"
#1: TeamX trades 2018 1st round pick and 2019 Second Round Pick to The New Orleans Saints for Drew Brees
As I stated above, I don't know if Belichick would give up Brady with no one clearly behind him to groom. That being said I think that New Orleans would be willing to do so, and I'm completely overpaying so New Orleans can go get their guy for the next 10 years.
Picks remaining 2018 2-7 /  2019 1,3-7.
#2 Team X Trades 2018 second round pick to Buffalo Bills for LeSean McCoy. 
I know, I probably don't need to pay for a running back this high, but the reason I chose McCoy is the dual threat. Basically a poor man's Leveon Bell, McCoy has a chance of actually winning something on this team which would give the best possible version of him.
Picks Remaining: 2018 3-7, 2019 1,3,7.
#3 Team X trades 2018 third round and sixth round picks to Cleveland Browns for Josh Gordon
As stated above, Cleveland would love to get rid of a headache that has been Josh Gordon, and I'm giving them a profit on the investment as he was picked in the compensatory draft all those years ago.
Picks remaining: 2018 4-7, 2019 1,3,7.
#4: Team X trades 2019 first round pick to LA Chargers for Keenan Allen
The Chargers are going to be rebuilding and with Rivers on his last legs, they need a return on investment on Allen, and I'm here to give it to them. Allen is a top-five receiver in the league when healthy and completely worth the first round investment.
Picks Remaining: 2018 4-7, 2019 3, 7
#5 Team X trades 2018 4th and 2019 7th to Arizona Cardinals for Chandler Jones
Arizona is another team going to be rebuilding, which is a theme here. Overpay for guys on rebuilding teams and you can get a deal done.
Picks Remaining: 2018 5,6,7 2019 3
#6 Team X trades 2018 5th round pick to Baltimore Ravens for Terrell Suggs
I need a player/coach to keep this team together and instead of retiring, Suggs can start the transition as a role player into my 2019 defensive coordinator.
Picks Remaining: 2018 7,6 2019 3
#7 Team X trades 2019 third round pick to Cleveland Browns for Kevin Zeitler
Picks Remaining: 2018 6 & 7.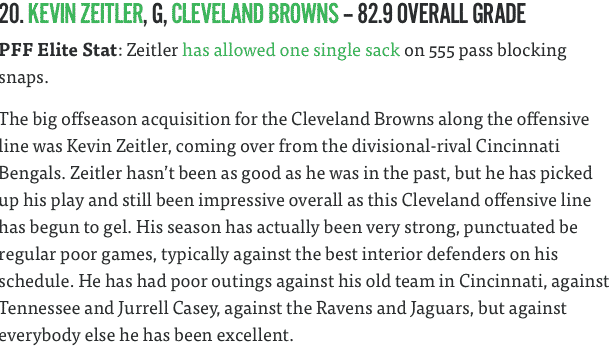 Pretty simple here, I'm getting a top 20 offensive lineman to watch Brees blindside at a very reasonable price tag as Cleveland has too many players for positions on their offensive line at the moment. Sit him or trade him away? They'll take my third rounder.
#8 2018 6th and 7th draft selections can be used for the lowest cost possible. Take a flier on complete upside picks who may have otherwise gone undrafted, or college athletes with red flags yet early round talent. A strong coach can make this work for two years.
Listen, the players are interchangeable based on personal, scheme, etc. The point here is a proven NFL veteran, in my opinion, is more valuable than an unknown prospect, especially in the later rounds.
Obviously, the number one gripe I'm going to get is that this will kill a team long term. Not really, in theory, as long as these players are on the field for two years, I will have every single draft pick coming back to this team in 2020. The next issue I'm going to hear about is cap space and dead money. I get it. In theory, however, I would be releasing the QB, RB, whole WR core, and 4 spots on the defensive end. If the issue is dead money for release, I'm selling everything I have for pennies on the dollar for a salary dump for another contender to pick them up. Also, this would clearly be tailored to exactly who is on the team already. If someone like The Lions decided to do this obviously the compensation for Brees can be used elsewhere. However a team like Miami, for instance, would be able to release Ryan Tannehill, running back core, Davante Adams, Danny Amendola would not have been signed and so on. I can also ask for cheap players in bulk for established veterans depending on who is already on this teams roster. Yes, this move would have to be planned out years in advance to make the cap work, but it could be done, but only if you #TrustCP'sProcess.
Let's just actually put this up against each other. Pick a team. Put their 2017 NFL draft pick selections up against:
Drew Brees
Keenan Allen
LeSean McCoy
Josh Gordon
Kevin Zeitler
Chandler Jones
Terrell Suggs
Let's just use Miami for instance:
Charles Harris
Raekwon McMillan
Cordrea Tankersley
Isaac Asiata
Davon Godchaux
Vincent Taylor
Isaiah Ford
You tell me which team looks better coming out of the draft.
The free agency period already came and went, however, investments into one-two year "prove it" players while overpaying or backloading contracts would be ideal. Remember, it's a two-year window before all draft picks are once against return.
Free Agent Signing: Dez Bryant (2yr 10mil), Brian Cushing (1yr/3mil), (Bashaud Breeland 2yr 10mil), Dontari Poe (3yr/12mil), Kenny Vaccaro (1yr/4mil), Jack Mewhort (2yr/4mil).
Total: $21.5 million against 2017 cap, or the exact price of Ryan Tannehill's cap hit in 2018.