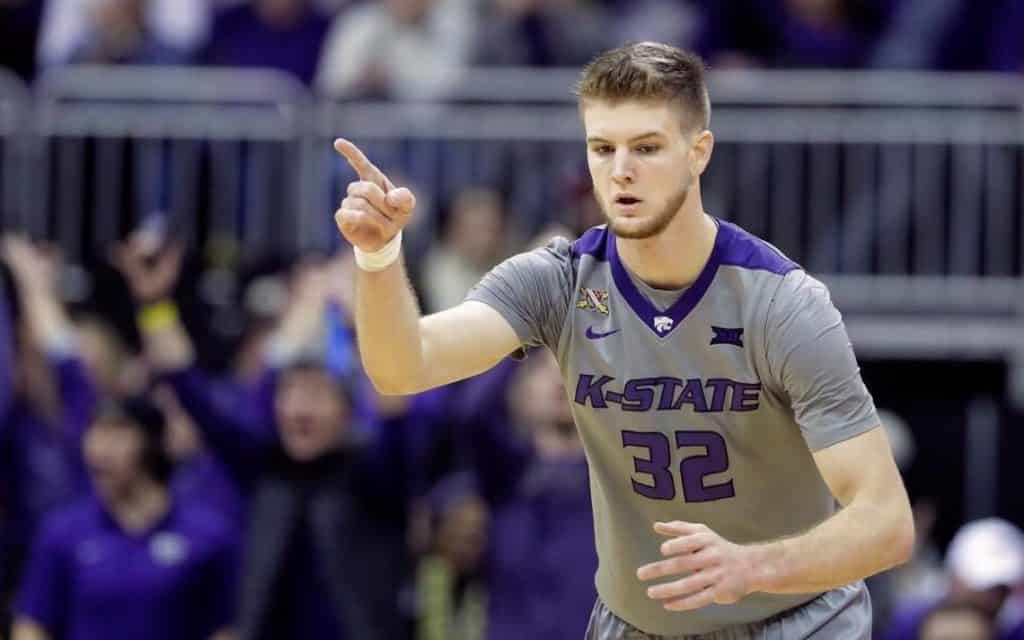 This week, we'll be doing region-by-region previews for the upcoming Sweet 16. Yesterday, we previewed the West region. Today, the South. For more Sweet 16 content, be sure to check out the full Sweet Sixteen Preview Podcast.
Recap of the First Weekend:
Of course, the biggest story out of this region was Virginia losing to UMBC. If you haven't heard about that, I'm a bit surprised you're reading this — welcome to college basketball. In other news, trendy national championship pick and FBI-target Arizona seemed to completely give up while getting embarrassed by the Buffalo Bulls (no, not the Bills), and Loyola-Chicago upset Miami on a buzzer-beating three. Sure, the line was only Miami  -1.5, but not everyone pays attention to these sorts of things. Under the radar, Kansas State shredded Creighton in a surprising result, especially given the Wildcats were missing a key piece in Dean Wade.
The second round games, feeding into the Sweet 16, went as follows:
Kansas State (-10) 50, UMBC 43. Under 136.5. With all due respect to UMBC and their unbelievable upset win over #1 overall seed Virginia in the first round, this was genuinely one of the worst college basketball games I have ever watched. The two teams combined to shoot 35% from the field and 21% from deep. Add 34 turnovers to that and you get a final score that flew 43.5 points under the total. It felt like UMBC went 15 minutes in the second half without scoring. Kansas State didn't play well, by any stretch, but it's an admittedly tough spot being the favorite here against a cinderella team like UMBC. Their star forward, Dean Wade, also missed the game — he should be back to face Kentucky. In the end, their athleticism and defense was too much for an overmatched UMBC team to handle.
Kentucky (-5.5) 95, Buffalo 75. Over 154.5. Though Kentucky was clearly the better (and far more talented) team in this spot, the 20-point final score differential doesn't honestly reflect the way this game flowed. The game was just 72-67 with 7:49 to go when Buffalo forward Jeremy Harris got off a great look for three, which he missed. If he hits it, he would have capped off an 8-0 run for the Bulls and forced Calipari to call timeout up just two points with a little over seven minutes to play. Instead, Harris missed the three and Kentucky wouldn't look back, reclaiming momentum with a 12-2 run of their own. We'll touch on it in their Sweet 16 matchup preview below, but I think this game was a lot closer than people think. On the bright side for Kentucky, however, they continue to get absolutely elite point-guard play from Gilgeous-Alexander, something Calipari hasn't had in a couple of years. He went for a cool 27-6-6 on 10/12 from the floor… good stuff.
Loyola-Chicago 63, Tennessee (-4.5) 62. Under 131. Sister Jean strikes again. The Ramblers' prayers paid off, as they were answered by God with an unbelievably friendly rim bounce on Clayton Custer's pull-up jumper in the final seconds, which was the difference in the ballgame. Loyola-Chicago really hung in there with the Volunteers' size and physicality, something by which I was very impressed. This isn't your mother's mid-major. If you would have told me Loyola would shoot 50% from the field, 40% from deep, and outrebound this Tennessee team, I probably would not have believed you. This was no fluke as the Ramblers bounced back from an early 15-6 deficit to largely control the rest of the game. The iron is kind, indeed.
https://twitter.com/TitanicHoops/status/975166091944189953
Nevada 75, Cincinnati (-9) 73. Over 140.5. The Bearcats were up 22 (!!) points with just under 11 minutes to go. In a stunning collapse, Nevada finished the game on a 32-8 run that didn't even really feel real until the last few minutes. Between O N I O N S shooting from their guards and a sudden ineptitude on both ends from Cincy, Nevada was able to pull off the crazy upset. Against one of the best defensive teams in America, it's still shocking to me that Nevada was able to score 32 points in just 10 minutes. You've got to believe that Cincy could keep it together on that end of the floor, even if their offense went to shit in a high-pressure situation trying to protect a lead. Mick Cronin has a lot of explaining to do, and, perhaps, so does Eric Musselman. Shirt off after a second-round win, really? What if you win another game?
The Four Remaining Teams:
Kansas State (22-11, 15-17 ATS): Kansas State had a nice season in the Big 12, finishing fourth in the conference and winning their first two games in the tournament to officially remove head coach Bruce Weber from the hot seat. Led by incredibly skilled stretch-big Dean Wade and power-guard Barry Brown, this is an athletic and fun group that can hang with anyone in the country. The team is unassuming on paper, sure, but I like 'em a lot. That UMBC game showed a good amount of character as the Wildcats handled a very unique situation with class and a great effort.
Kentucky (24-10, 18-16 ATS): Another classic Calipari squad, this Kentucky team got off to somewhat of a rough start to the season but has caught absolute fire as of late, playing their best ball of the year en route to an SEC tournament championship. Most important to their success has been the emergence of point guard Shai Gilgeous-Alexander, a rare four-star guy for Cal who has grown into a phenomenal on-court leader for this group. His floor game is special at the college level. "SGA" has played his way into the lottery of next year's NBA draft and certainly holds the keys to this team's ceiling. Now that their region has been decimated by upsets, Kentucky will almost certainly be favored in every game they play until a potential championship matchup with Duke or Villanova. It's unfortunate, especially because this isn't one of his best teams, but it has now become Final Four or Bust for Calipari and the Cats.
Loyola-Chicago (28-5, 22-9 ATS): If you haven't heard of Sister Jean yet, you're missing out. The self-proclaimed international sensation serves as the team chaplain for this Loyola-Chicago squad who ran a train through the Missouri Valley Conference this year, winning the league by four games. Coached by young superstar Porter Moser, this group is disciplined, gritty, and they execute like crazy. They get the shots they want and take you out of what you want to do — it's a simple strategy but wins games. Iowa State transfer guard Clayton Custer earned player of the year honors in the MVC, and famously hit the game-winning shot against Tennessee.
Nevada (27-7, 16-14-3 ATS): They call 'em "Transfer U" for a reason. This team's four leading scorers are all transfers which, if you're at all familiar with NCAA rules, you'll know means they are old as hell and have been around the block. Caleb and Cody Martin (NCST transfers) are 6 foot 7 twins who get after it on both ends with power and skill. Jordan Caroline and Kendall Stephens are another pair of transfers who provide scoring pop. Coached by Eric Musselman, this was one of the best offenses in America, winning the Mountain West regular season title before being upset by San Diego State in the conference tournament. They are somewhat of KenPom darlings, finishing with the 6th ranked KP offense in America.
The Matchups:
Atlanta, GA. LoyChi-Nev 7:07 EST, KSU-Kent 9:37 PM EST.
Loyola-Chicago vs. Nevada (-1.5): Who would have predicted this as a Sweet 16 matchup? Though the Ramblers should come in with a ton of confidence coming off back-to-back thrilling wins, they certainly have not seen an offense like that of Nevada yet this season. The Wolfpack come in with the 6th-ranked offense in the country by KenPom — and off a 75-point performance against Cincinnatti's 2nd-ranked defense in America. The fear for Loyola-Chicago, even though they really are an elite defensive team, is their ability to handle Nevada's versatile offensive scoring punch. Between the Martin twins, Jordan Caroline, and Kendall Stephens, Nevada has four guys averaging over 13 points per game and all stand at 6 foot 7 or above. Loyola hasn't seen anything like that all season. Similarly, Loyola will have to hang tough on the glass and keep Nevada from getting second shots — after all, it was an offensive rebound and finish in the paint that won them the game over Cincy.
Loyola is an excellently coached team who runs tight sets to get to their spots on the floor. As such, they shoot 50% from the floor, good for 3rd in the nation. Though Nevada is nothing special on the defensive end, they showed some flair in the second half of the Cincy game by switching into an aggressive trapping zone that ended up holding the Bearcats scoreless for minutes on end. If the zone appears again, Coach Porter Moser better have this group ready to execute the zone offense. Nevada should get to 75-80 points easily here, which means Loyola-Chicago will have to keep up. I don't think they'll be able to do so unless they catch molten fire from three-point range. Possible, but unlikely.
---
Kansas State vs. Kentucky (-5.5): This line just seems incorrect to me. How can you tell me that, if Kentucky was a 5.5-point favorite over Buffalo, that line should be the same against a Kansas State team that finished fourth in the Big 12? Sure, Kentucky has looked decently impressive throughout the first two rounds of the tournament, but how much of a bump in power ratings do they really deserve? Go back and watch the Davidson game and you'll see that Davidson missed plenty of open threes — if a couple more of those go down (and Davidson is an elite shooting team), that game could have easily gone the other way. I already mentioned above how the Buffalo game was a lot closer than the 20-point finish suggests.
Likewise, Kansas State went out and thrashed a good Creighton team and, despite not shooting it well, took care of business against UMBC. It is rather tough to be in the spot Kansas State was, with nothing to gain and everything to lose, and with all of America rooting against them. I thought they looked just fine. Now, they get back star forward Dean Wade and return to the role of the underdog, a far more comfortable position. Everyone and their mother is already penciling in Kentucky to the final four. I say, "not so fast, my friend." I reckon the Kansas State kids, none of whom are 5-star guys, are pumped up to take it to 'em.
As will be a theme in many of these Sweet 16 matchups, my worry for Kansas State is on the glass. Kentucky kills it near the backboard with Vanderbilt, Killeya-Jones, Gabriel, and Richards — let alone the fact that all of their guards and wings play a couple feet above the rim. Kansas State is admittedly thin inside and, with or without Wade, they will have to BATTLE for 40 minutes to box out and keep that rebounding margin within reason. Second chance points could become their kryptonite quickly, especially against a Kentucky team that doesn't shoot it all that well. Makol Mawien and Xavier Sneed will have to stay out of foul trouble and play beyond their true size down low.
In a matchup of Wildcats, Kansas State has the athletes to hang with Kentucky. Having played the grueling Big 12 schedule, especially this season, they will not be rattled by anything these freshmen have to offer. I expect this game to come down to the last 5 minutes, and the 5.5-point spread is just too big for that. I love Kansas State here — even though I expect to be fading the Dantabase. Check in to see where he goes Thursday morning.
The Picks:
Nevada -1.5.
Kansas State +5.5.