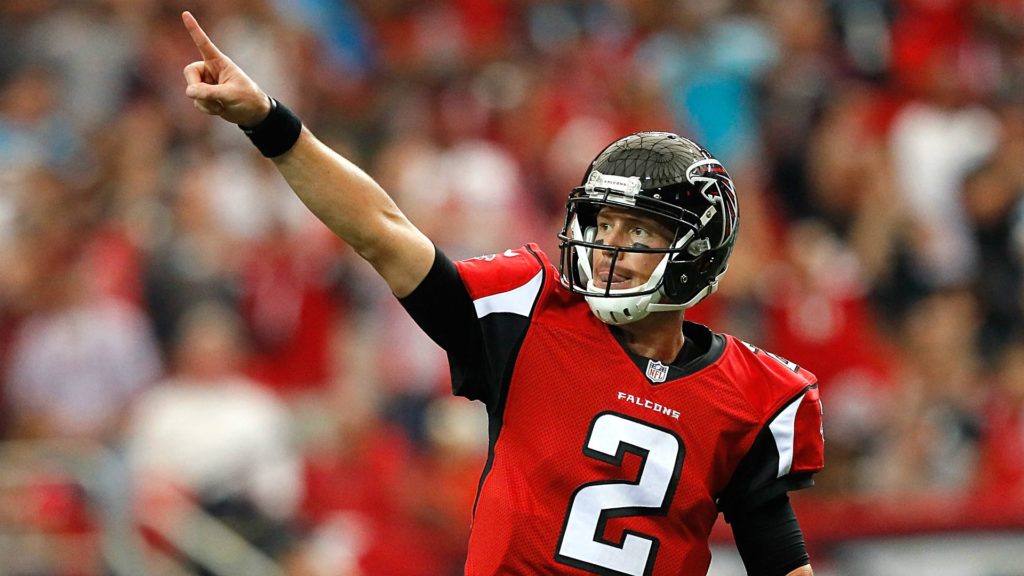 A pretty bizarre Sunday for the NFL referees, from the no-catch call at Heinz field to using an index card to determine an important fourth down call it was a wacky week for NFL refs. Will the wackiness continue on Monday Night? Or will it just be a boring NFC South matchup that nobody cares about unless you have money on it? Either way plenty of ways to get paid with these Monday Night Football prop bets.
Monday Night Football Game Info
Time: Monday December 18th @ 5:30 PM Pacific
Location: Raymond James Stadium Tampa, FL
Weather: 74 F and Partly Cloudy
TV: ESPN (Sean McDonough, Jon Gruden)
Spread: Falcons -6.5 (-120)
MoneyLine: -315 / +265
Total: 48.5
Odds courtesy of BetOnline.ag
Monday Night Football Prop Bets
Sean Green fills in for Ryan Kramer who is on assignment in Las Vegas.
1. Devonta Freeman Over 82.5 Rushing Yards (-125)
Tevin Coleman has been declared out for the game which is great for Devonta Freeman touches. His three biggest games carry wise (19, 21, 24) he all went over 82.5 with 84, 106 and 91 respectively. Tampa Bay defense is averaging 113.2 yards allowed per game and with Coleman carrying the bulk of the load over 82.5 seems very reasonable.
2. Austin Hooper Over 32.5 Receiving Yards (+105)
The Bucs will be out with Lavonte David and Gerald McCoy another reason why I like the Freeman over rushing yards but I think this also helps the tight end. Now they are without their leading tackler in Lavonte David and without a key interior pass rusher in McCoy it should really open the middle of the field open for Hooper.
3. Jameis Winston Over .5 Interceptions (-145)
I normally don't like laying that much juice on a prop like this, but you have to make exception for sure things. For all the positives Winston shows he hasn't progressed as the Bucs would like simply because he throws the ball up for grabs too often. The Bucs have lost seven in a row and Jameis will feel pressured to make a big play which will get him to force the ball and get picked at some point.
4. Jameis Winston Over 262.5 Passing Yards
In the eight full games Jameis Winston has played he's gone over 262.5 passing yards six out of the eight times. I like this just as a volume play I think Falcons get out front and Tampa is playing catchup. Not wanting to give up a big deep ball to Jackson or Evans the soft middle could be wide open to rack up some passing yards.
5. First TDs (Cameron Brate +850, Mohamed Sanu +800, Jameis Winston +3300, Austin Hooper +1000)
Put a quarter unit on each of these guys for the first TD. I think Julio gets doubled so Sanu has a shot, like Hooper as I mentioned earlier, Cameron Brate had two TDs against GB and Winston will be desperate for a big play and may go to his legs.