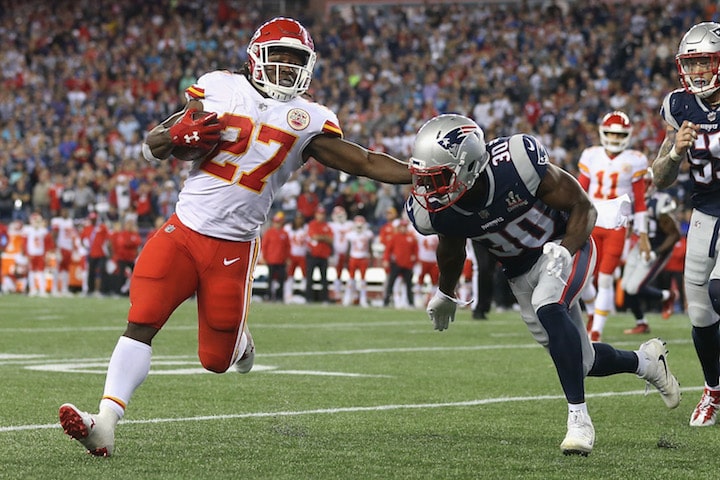 Well the public took another hit in Week 4. Wether you were backing a popular favorite getting more than 70% of the action(1-3 ATS) or you your sure fire teaser got blown up by the Patriots, Cowboys or Falcons I'm guessing you are in need for some Monday Night magic to restore that bankroll.
Remember when sheer mention of the name Redskins was offensive and the media was taking a stance. The US Government was even getting involved and there was talk of CHANGE. Well lets just say the moral compass of the country has shifted and Redskins vs Chiefs on Monday Night Football will only be offensive to those on the losing side.
Last Week: 4-1(+2.85u)
Monday Night Football Game Info
Time: Monday October 2nd @ 5:30 PM Pacific
Location: Arrowhead Stadium, Kansas City, Missouri
Weather: 78 & Partly Cloudy w/ 10-15mph winds
TV: ESPN (Sean McDonough, Jon Gruden)
Spread: Chiefs -6.5
MoneyLine: 250/-300
Total: 48.5
Monday Night Football Prop Bets – Five Ways to Get Paid
1. Travis Kelce Over 65.5 receiving yards(-110)  & 2. Travis Kelce Over 5.5 receptions(-110):
For starters Ive been looking to play Kelce props all week after he was complete shut down last week (1 catch for 1 yard). At home last year he was averaging 5.7 for 82 so I already like both bets without even looking at the Redskins. So far this year they have allowed 18 receptions for 250 yards which includes a game against the rams who don't have Travis Kelce lining up for them.
It also doesn't factor in the emergence of Kareem Hunt(see later) which will lead to more stack boxes and no body handles loaded boxes with mis direction and play action better than the Kool aid guy. Look for Kelce to be a focal point in the game plan tonight and finish with 7-110-1.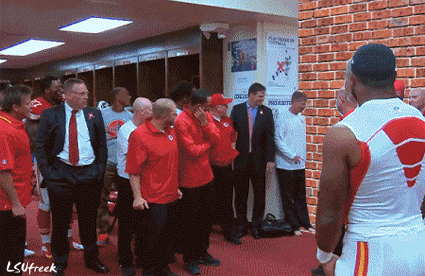 3. Alex Smith Under 250.5 passing yards (-110)
Yes I know I just endorsed taking over for Kelce's yardage and I stand by that but i still only expect kelce to make up for ~40% of this number. Also Kelce's effectiveness is not directly related to Smith's willingness to get the ball down the field.
Lets be real, Alex Smith is exactly who we thought he was, the guy that the Football Outsiders named a stat, that measures how far down field the ball travels in the air, after! Bring in my contrarian nature, his hot start and the Redskins pass defense(#3 210 yards/game) and what do you have? A great opportunity to fade recency and cash a ticket.
4. Kareem Hunt Over 87.5 rushing yards(-110)
This is another attempt to fade public perception while making a very public play, no doubt this line will creep higher and higher as kick off approaches as Kareem Hunt has made as big a splash in his first 3 weeks as any rookie i can remember.
But why stop now, he leads the league in 5 carries of 20 yards or more and is in a Andy Reid system that loves to feed the RB position. As for fading public perception, that would be the Redskins run defense (#1, 62.3 yards per game). With only 3 games in the books, 33% of the sample size is skewed by game flow that led the Raiders to abandon the run game.
Now on to the numbers beneath the numbers, the Chiefs have a dominant offensive line (#1 Adj Line Yards) that averages almost .5 yards more than the Falcons at #2. Meanwhile the Redskins defense line is a very poor #26 in adjusted line yards. Take Hunt over here and enjoy his 3rd 100 yard performance of his ROY campaign.
5. Total Sacks Over 4.5 (-110)
Ill keep this one short, with Kansas City(11th) and Washington(8th) in adjusted sack rate on defesne, I was already looking to play this total. What sold me was the fact that Kansas City is #31 in adjusted on offense and while although better Washington sits at #16.
If you dont believe in those numbers you can just simply look at the lamen stats, both teams have combined to give up 19 sacks in 3 games while combining to sack the QB thats right 19 times in 3 games. Basic math will bring you to a ~6 sack per game average. Plus isnt it fun to route for sacks.
Good luck and Let it Ride!!!