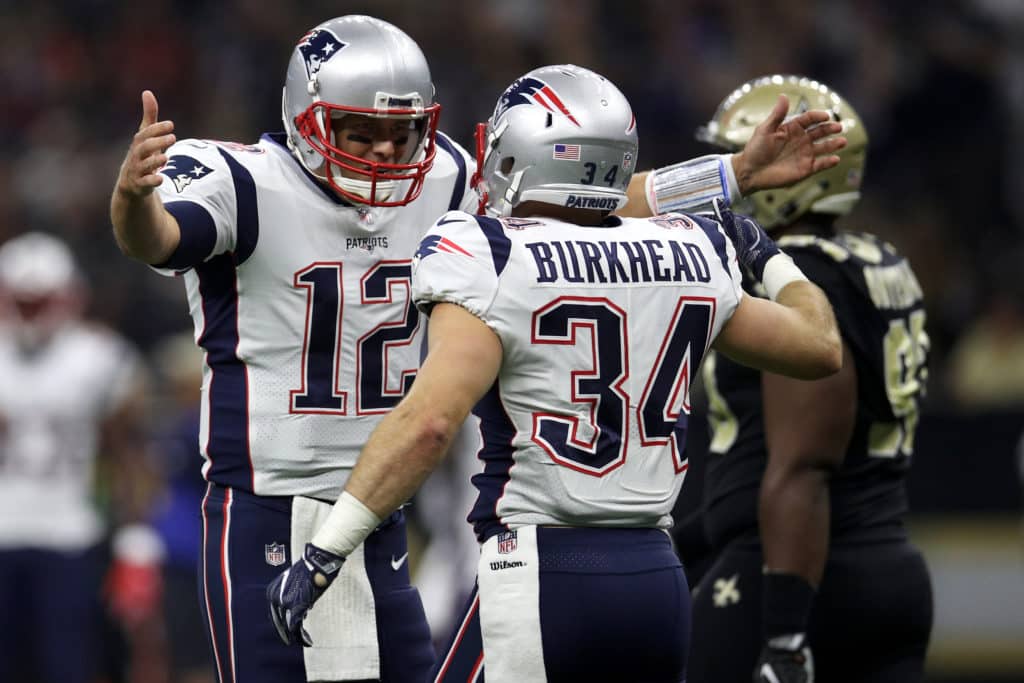 1. Sleeping In Helped
There's nothing like sleeping in your own bed for a little bit extra time. Ask anyone who looks at that alarm and wants to hit the snooze button for an extra five minutes before heading off to life in the cubes. Now imagine  you're about to put your body in contact with 250lb linebackers for three hours.
Teams with extra rest all cashed tickets for players this week as New England (Thursday night loss to KC), Kansas City (Thursday night win against NE), and both Tampa Bay and Miami who had their week one's cancelled all covered the spread with relative ease beside Miami, who made bettors sweat. The level of competition can be scrutinized, as only The Chiefs faced a team off a "win." but, it's something to keep an eye on. I'm not ready to blindly back this trend yet, but a week or two more and it will get me to the window weekly. Teams off extra rest this week: Houston and Cincinnati 
2. As Drake would say, Back to Back
This trend has been a personal favorite of mine for years since it was brought to my attention by one of my favorite deep dive handicappers and Sports Gambling Podcast contributor, The White Whale.
On the road again angle comes through 3-0… that makes 12 straight in Week 2 (5-0 in '15… 4-0 in '16… now 3-0 in '17)

— White Whale (@whale_capper) September 18, 2017
Essentially the trend is that teams who start the season on the road for both week one and two do not perform well at all in that second road game. Call it travel, lack of rest, whatever you like, but the results are hard to argue at this point. Philadelphia, Arizona, and The New York Jets all went 0-3 straight up for 12 straight losses in week two. This is a trend that does get me to the window every year, but it's of the moneyline parlay variety. This one dates back to 2015. Back to back road teams in week 3: Houston, Cleveland, Miami, and Dallas.
For more of White Whale's deep dive trends, check out his podcast: The Deep Dive With White Whale
3. Tom Brady isn't dead
As a Patriots fan and someone who blindly backs them from a teaser and moneyline parlay angle each and every week, nothing made me happier to be able to write this article. If you're a Boston sports fan or a listener of Boston media, you heard the hot takes. Brady was over the hump, he was sailing throws, and the window is ticking. Let me be firm on this one. The Tom Brady money train isn't over yet. The sharps bet against them again this week with reverse line movement like you read about, being pushed down to -5.5 in some spots this weekend.
All Tom Brady did is come out to go 30-39 for 447 yards and 3 touchdowns. Another stat nugget that is still gold: Patriots first quarter is now 15-3 over the last 18 games (14-2 last year, 1-1 this year.) I get it, it was the Saints. But if you're ready to jump off the Brady and Patriots train after one week, you have to say that week two erased that.
4. Progress doesn't get you to the window, yet
I'm the first to admit when I'm wrong, most of the time. So, here it is. Jared Goff is better than he was last year. Shoutout Ryan Kramer for being on the cutting edge of that hot take, but it's true. That being said, I'm more willing to bet that week one was an indictment of The Colts than an endorsement of Jared Goff. I'm just not ready to lay points with Jared Goff. He's getting better, but progress isn't going to get you to the window–yet.
Don't do it. The Rams are a team I don't want much to do with yet because I need to see more. They have an early week this week against a stout San Francisco defense and believe me, there will be punts. Over 9.5 (The usual opener) for Thursday night games are now 2-0. Look for 3-0 this week. Goff looks like he's starting to be able to hang, but I'm just not there yet.
5. Atlanta's Super Bowl hangover may not be real
No one seems to be immune to the Super Bowl hangover unless you're named The Patriots. Going back through the last super bowl losers, Denver, Carolina, Seattle, San Francisco, all under performed their next season. This is the reason I'm currently holding an Under wins ticket for Atlanta for the season as I blindly take the Super Bowl loser's wins under for season wins the next year to a great result of the years.
Now, they only struggled with Chicago, and maybe I did over estimate Green Bay away from their home field. That being said, Atlanta looks just as good as they did last year, they may be a team that starts to get over inflated in the betting market week to week, but may be more of a sweat for their win total than I was hoping.