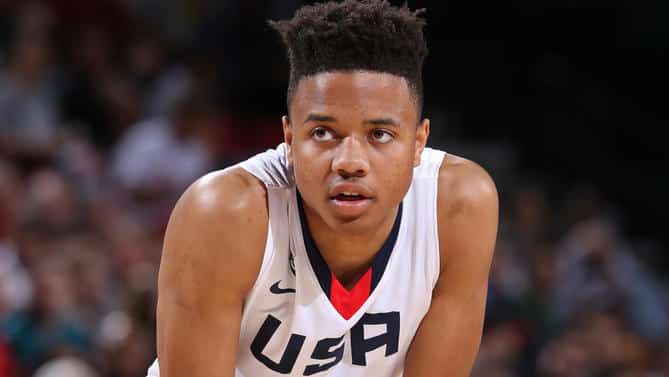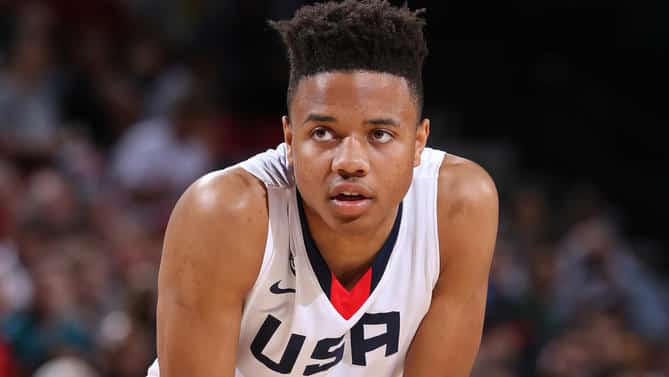 Podcast Recap
The guys give out their picks for the NBA Conference Finals and release their NBA Mock Draft. The guys recap the big winners and losers from the NBA Lottery. Plus analysis of latest NFL news, including the Eagles signing of LeGarrette Blount signing and the latest development in the NBA playoffs. Sean also brags about his Carson Wentz fathead.
NBA Mock Draft
Pick
Team
Pick
Pos
College
1


Celtics
from BKN

Markelle Fultz
PG
Washington
The Celtics should trade this pick for Paul George or Jimmy Butler as I dont see Thomas and Fultz playing well together. That being said dont over think it, take Fultz who is a NBA ready PG who can score off the bounce.
2


Lakers

Lonzo Ball
PG
UCLA
What a coincidence that the Los Angeles Lakers ended up not losing their pick. The Lakers will definitely take Lonzo Ball and we'll never hear the end of Lavar Ball. Luke Walton get ready!
3


76ers
from SAC

Malik Monk
G
Kentucky
The 76ers could very well take Fox here but I perfer Monk and his high floor. Malik is the best scorer available at this point filling a major need for the 76ers. #TrustTheProcess
4


Suns

De'Aaron Fox
PG
Kentucky
He's a super fast PG that the Suns can pair with Devin Booker. He needs to work on his three ball and outside shooting but the Suns have plenty of time.
5


Kings
from PHI

Josh Jackson
F
Kansas
What a steal for the Kings as they get a dynamic two way wing with the vesatility to play small ball PF. If he figures out his jumpshot his ceiling is the top player in this draft.
6


Magic

Jayson Tatum
SF
Duke

The Magic need scoring and it makes sense to take a 6'8" guy who averaged 16.8 points per game for the Dukies. He doesn't help the Magic with their low three point percentage but too solid of a player to pass up. Also what a weird way to spell Jason.
7


Timber wolves

Jonathan Isaac
F
Florida State
Perfect fit for Tibs he offers the tall lanky veristility to improve the defense now. If he can figure out how to score a little the T-Wolves could end up with a very nice player with a very high ceiling.
8


Knicks

Dennis Smith Jr.
PG
NC State
A true distributor with amazing athletic ability. Would be a nice addition to a Knicks team desperate for some ball movement. Porzingis would want to stay and play with a guy like Smith.
9


Mavericks

Frank Ntilikina
PG
France
Only 18 years old but if you turn on his tape you see vetern level game management and the ability to be a lock down perimeter defender. This could be the guy Dirk passes the baton to.
10


Kings
from NO

Lauri Markkanen
PF
Arizona
A stretch four who shot 42 percent from behind the arc would give the Kings some much needed scoring. The Mavs could miss out on drafting the next Dirk if they let him slip to the Kings at ten. Number one on my board of players who have girl names.
11


Hornets

Zach Collins
PF/C
Gonzaga
He is a modern day NBA big man who shockingly came of the bench for the Zags. Protects the rim as well as he stretches the floor, just wait till #23 gets his hands on him.
12


Pistons

Jarrett Allen
C
Texas
He's a 6' 11" center with a 7' 5.5" wingspan who's only 19 and has tons of potential. He could learn behind Andre Drummond until he's ready to become a full time starter.
13


Nuggets

Justin Jackson
SF
UNC
ACC player of the year who offers good length and position versatility who can contribute early.
14


Heat

TJ Leaf
PF
UCLA
Could be a nice addition to play off of Hassan Whiteside in the front court. An excellent shooter and good passing ability for a 6' 10" guy.
Mock Draft Resources