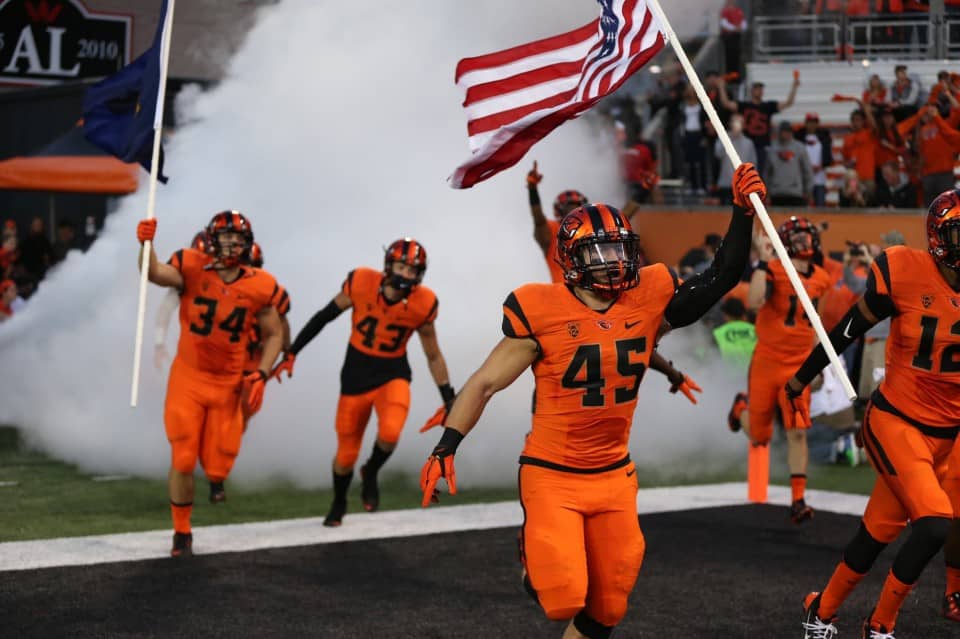 Written By: Colby Dant (@TheColbyD)
1. Oregon State +13 at Minnesota (Thursday Night)
Some experts are really high on Minnesota this year. I think they'll be good enough to go bowling but giving up 13 to a Pac 12 school? Not buying it. The Golden Gophers haven't blown out a power 5 school since Tony Dungy was playing safety for them. Take the Beavers as year 2 in the Gary Anderson era begins.
2. Kansas State +15.5 at Stanford (Friday Night)
Everyone is in love with the Cardinals this year but 15.5 points and old faithful Bill Snyder. Can't go against Snyder the guy is 78 or 79 years old. Snyder has forgotten more football than the whole Stanford team knows. The Cardinals are breaking in a new starting QB and the K-State defense will do just enough to cover.
3. Houston +11 vs Oklahoma
The game is being played in Houston just not at the Cougars home stadium. Greg Ward is one of the best unknown quarterbacks in the country and this is the Cougars coming out party. If you're real brave take the Cougars on the money line but if you wanna play it safe take the Cougs plus the 11 points. I like Cougs to win the game straight up too.
4. Iowa -27.5 vs Miami (OH)
Miami (OH) is one of the worst teams in the country and Iowa is supposed to be better than last years team that went undefeated up until the big 10 championship game where they lost by a yard or two. The game is in Iowa City. I got Hawkeys 41 Miami (OH) 6. It's a big spread but sometimes you gotta call it like you see it.
5. UTEP -9 vs New Mexico State
UTEP is one of my surprise teams this year and New Mexico State has been god awful for what seems like a decade or two now. The Miners are at home in the Sun Bowl so take UTEP minus the points.
Follow my Twitter (@TheColbyD) for picks on a lot of the other games but these are my best 5 at the moment.