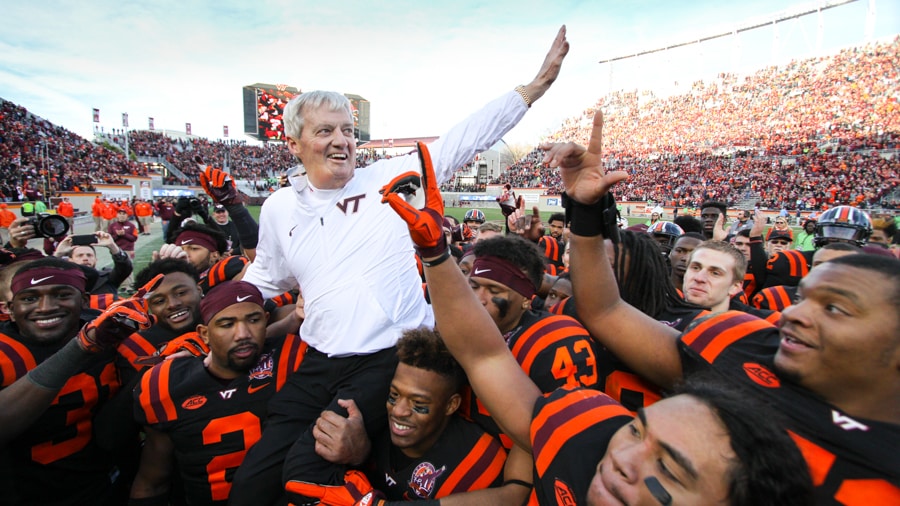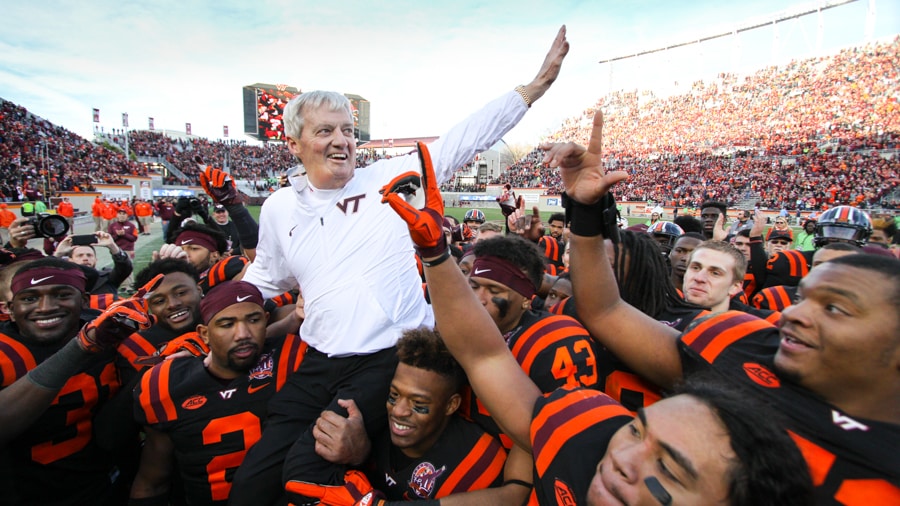 Colby Dant is a stand up comedian and college football guru follow him on Twitter @TheColbyD


Well I am back again with more picks. I'll give you more of a reason to elect me to replace Condoleezza Rice on the sham that is the college football playoff committee.
Virginia Tech (-3.5) @ Virginia
Virginia had a nice win against Duke last week but the Hokies are saying there final farewell to legendary coach Frank Beamer. Chances are their next coach won't have a part of his ass on his face but go with ass face Beamer to win out. The guy had a great run.
Colorado State -9.5 @ Fresno State
Fresno State is awful. Maybe they should of never fired coach Pat Hill after all. Colorado State is a talented bunch led by former Georgia Bulldog QB Mike Bobo. The game is in Fresno which means not much of home field advantage except for the few meth heads who come out the wood works to see some hometown shit football.
South Carolina +17 vs Clemson
I know what you're thinking. You're thinking "Colby's an idiot" which could be true. South Carolina did just lose at home to 1AA The Citadel. However this is rivalry week so throw out all those records and Clemson may get the win but I suspect it will be by less than 17. Go with the Gamecocks.
Florida State -2 @ Florida
Florida is the worst one loss team in the country. They have almost lost to several shitty teams this year. Somehow they keep pulling it out. This game scares me a little because its rivalry but I just think the Seminoles are a better football team. Florida head coach Jim McElwain referred to his team as dead fish on display in a grocery store last week so cant wait to see what he calls them after this week. Perhaps old horse scrotum?
Duke -4 @ Wake Forest
Ever since Duke got screwed over by the refs in the Miami game they have completely tanked in every single game. They are now 6-5 but I think they stay above .500 against the shit ass Demon Deacons. Take those rich ass preps from Durham and buy a new turtle neck with your winnings.