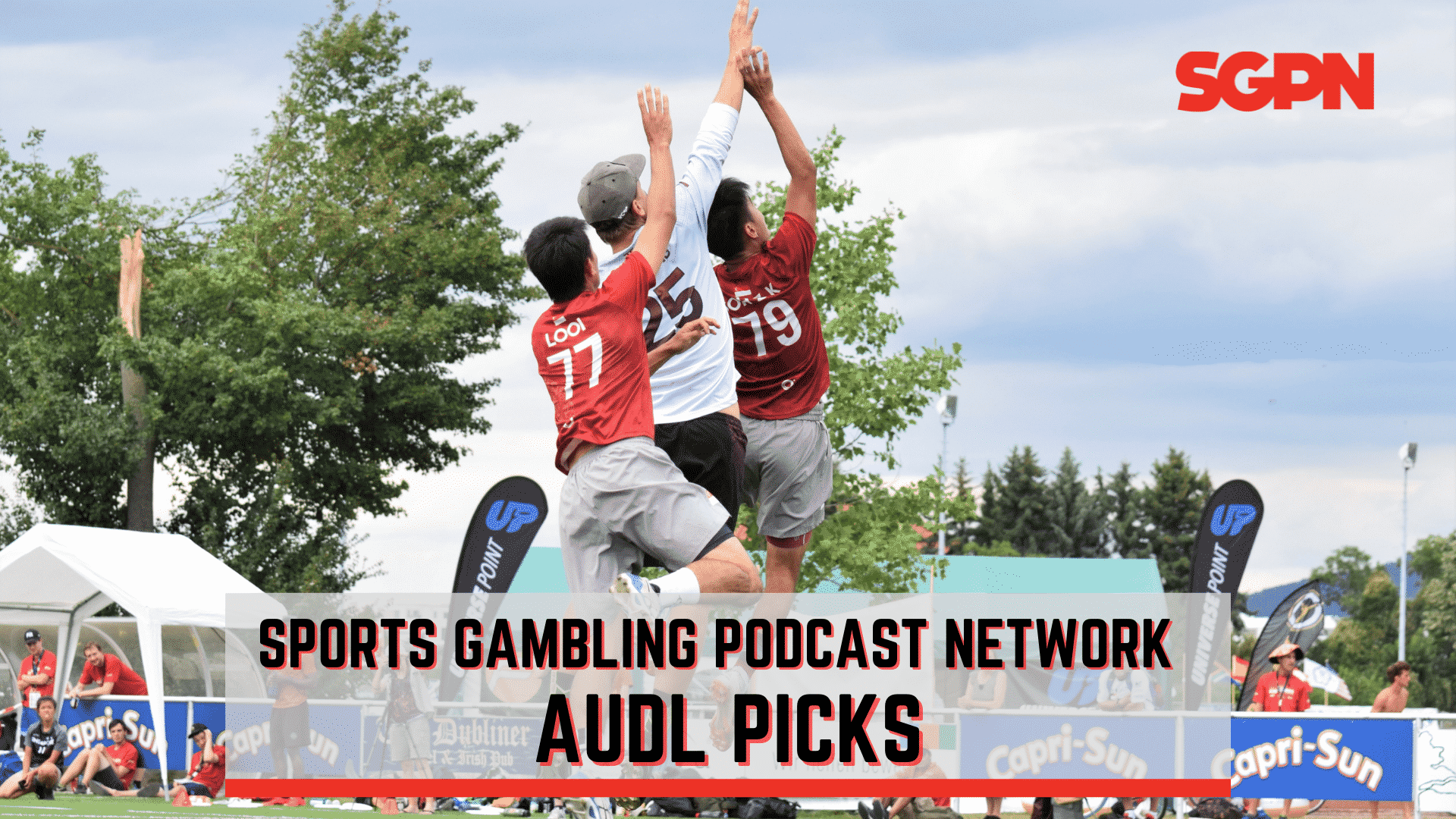 No sport to obscure for the Sports Gambling Podcast Network!
SGPN is diving into Ultimate Frisbee with our new AUDL picks page! We'll have expert betting advice for every game from the regular season all the way to the AUDL playoffs!
Our AUDL experts have watched every huck and layout D, and they're ready to hand out AUDL winners.It doesn't matter if it's the Atlanta Hustle, New York Empire, DC Breeze, or Carolina Flyers, we'll have AUDL picks for them all.
The Sports Gambling Podcast Network is claiming the world's first and only AUDL gambling podcast!, The Tilted Landshark Podcast with Chase Sessoms and Zack Avello! As a team they have four years of combined AUDL playing experience (Zack 4, Chase 0), and have the sort of inside edge that only former players can provide.You can listen to "The Tilted Landshark Podcast" twice a week when they recap the last weekend's games and pick out the marquee betting matchups for the upcoming weekend. Listen for the betting trends, the performances against the spread, and the juiciest totals in sports betting.AUDL is a new offering from sportsbooks, and the boys from The Tilted Landshark Podcast are taking advantage of linemakers new to the AUDL! They've watched the weather and the rosters and have plays for every game!
American Ultimate Disc League Picks for Today