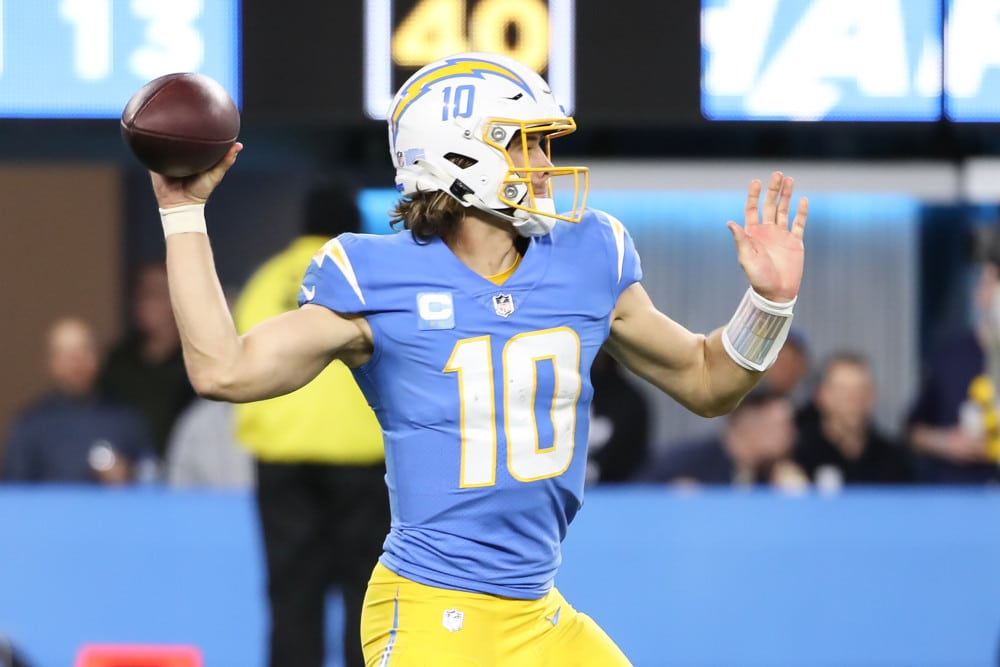 Are you ready for the Week 4 NFL DFS slate? Correlating your DFS lineup and stacking a team and/or game is often key to success in DFS. But who are the best Week 4 DFS stacks?
If you haven't played DFS before, a stack is taking a team's quarterback and wide receiver (or running back/tight end) in the same lineup. It's a great way to capitalize on good performances and rack up points quickly. For Week 4, let's look at some of the best stacks in every game on Sunday.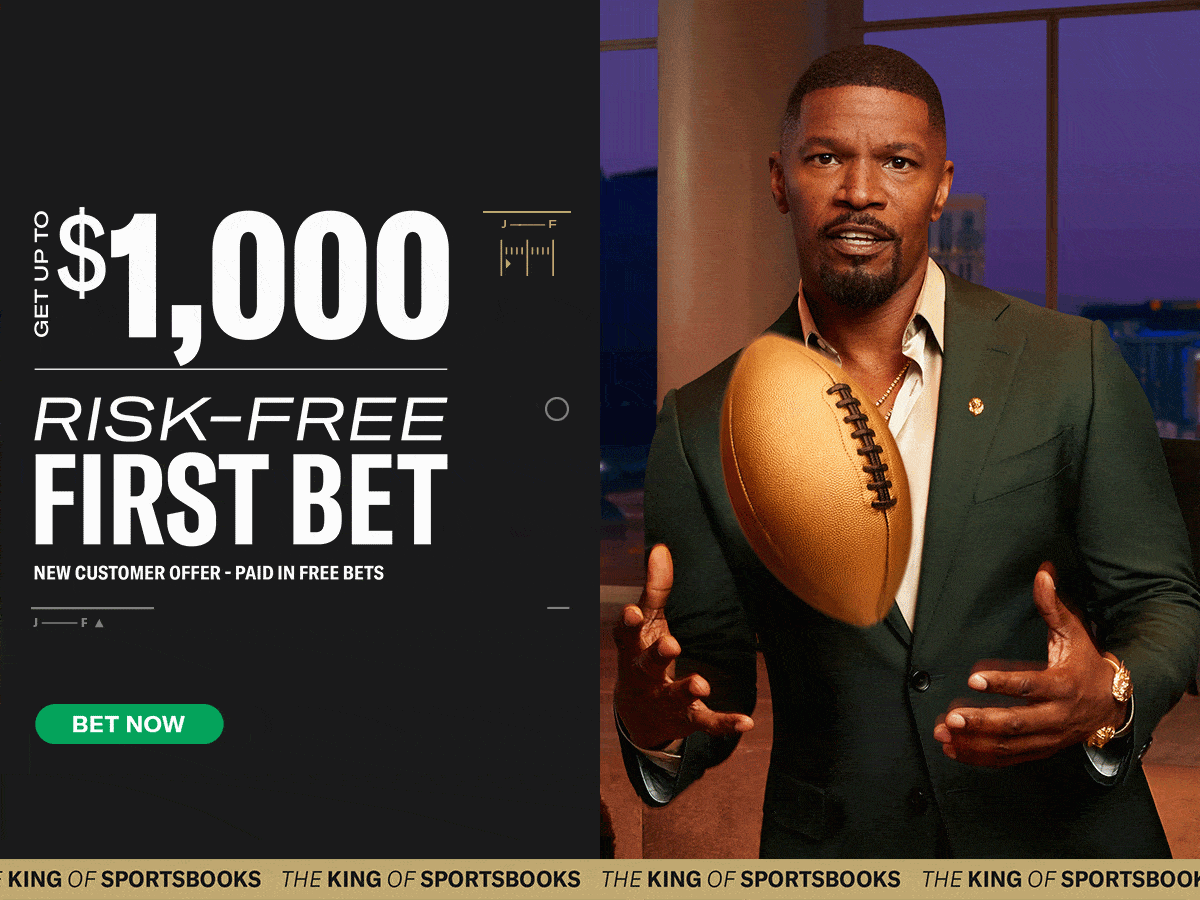 Week 4 DFS: One DFS Stack For Each Week 4 NFL Game
Tampa Bay Buccaneers vs. New Orleans Saints
Baker Mayfield – $5,400
Mike Evans – $7,000
The connection that Baker Mayfield has quickly developed with Mike Evans has been impressive through three games. The new Buccaneers' offensive coordinator, Dave Canales, has put Mayfield in a system set up to succeed. Evans has 8-10 targets and a touchdown in each game so far this season.
Yes, the Saints and Marshon Lattimore have had his number. But I think this season could be different and like this as a contrarian stack.
Miami Dolphins vs. Buffalo Bills
Tua Tagovailoa – $7,400
Tyreek Hill – $9,200
You could honestly stack up either side of this game, and this game could definitely shoot out, so running it back with a player from the other team is definitely a good idea. I like Tua Tagovailoa for the discount over Josh Allen. But then I'm willing to use that savings to spend up for Tyreek Hill because he could be a slate breaker in this game environment and, I believe, has the highest ceiling on the slate. This is one of my favorite Week 4 DFS stacks.
Minnesota Vikings vs. Carolina Panthers
Kirk Cousins $7,100
Justin Jefferson $9,600
Earlier in the week, I was interested in Panthers' backup QB Andy Dalton and WR Adam Theilen for savings in this game vs. the Vikings secondary. Then you could run that back with Justin Jefferson. Now it looks like QB Bryce Young will get the start.
So, I'll go with the obvious stack here. The Vikings' pass rate over expectation is the highest in the league. Kirk Cousins hasn't thrown for less than 344 yards. Justin Jefferson has gone for 144 receiving yards or more in all three games so far this season. Don't overthink it with this stack.
Denver Broncos vs. Chicago Bears
Russell Wilson – $5,800 
Courtland Sutton – $5,300
Both teams have been bad, and both defenses are bad. But I'll take the cheaper side with Russell Wilson and Courtland Sutton. Against this porous Bears' defense, Wilson should be able to throw all over them. And Courland Sutton (priced $1300 less than Jerry Jeudy) has gotten significantly more targets than Jeudy since Jeudy's return in Week 2.
Baltimore Ravens vs. Cleveland Browns
Jerome Ford – $5,400
Browns DST – $2,800
The Browns are the top defense in the NFL, and the Ravens could be without both O'dell Beckham Jr. and Rashod Bateman. On the other side, the Browns might be without QB Deshaun Watson, who is questionable with a shoulder injury. So, this is a stay-away game for me. But if you wanted to stack it, I would play RB Jerome Ford, who has looked good stepping in for the injured Nick Chubb and the Browns defense.
Pittsburgh Steelers vs. Houston Texans
Kenny Pickett – $5,100 
George Pickens $5,400
Most will probably want to stack C.J. Stroud and the Texans' passing game after some impressive performances the last two weeks. But I worry about the Steelers' pass rush for Stroud with some backup offensive lineman. It's also hard to choose between Nico Collins and Tank Dell now, as they've each had a big game with Stroud.
I'll just stack Kenny Pickett with his clear alpha receiver in George Pickens. Pickens is too cheap for his role in this offense. If you did want a cheap Pittsburgh receiver, you could play Calvin Austin III at just $3,300.
LA Rams vs. Indianapolis Colts
Matthew Stafford – $5,700 
Puka Nacua – $6,700
Stafford and company had a rocky performance Monday night vs. the Bengals. But this is a good bounce-back spot against the Colts' secondary. Until Cooper Kupp returns, Puka Nacua is the main target for Stafford, getting 34% of the team's targets and 32% of the air yards.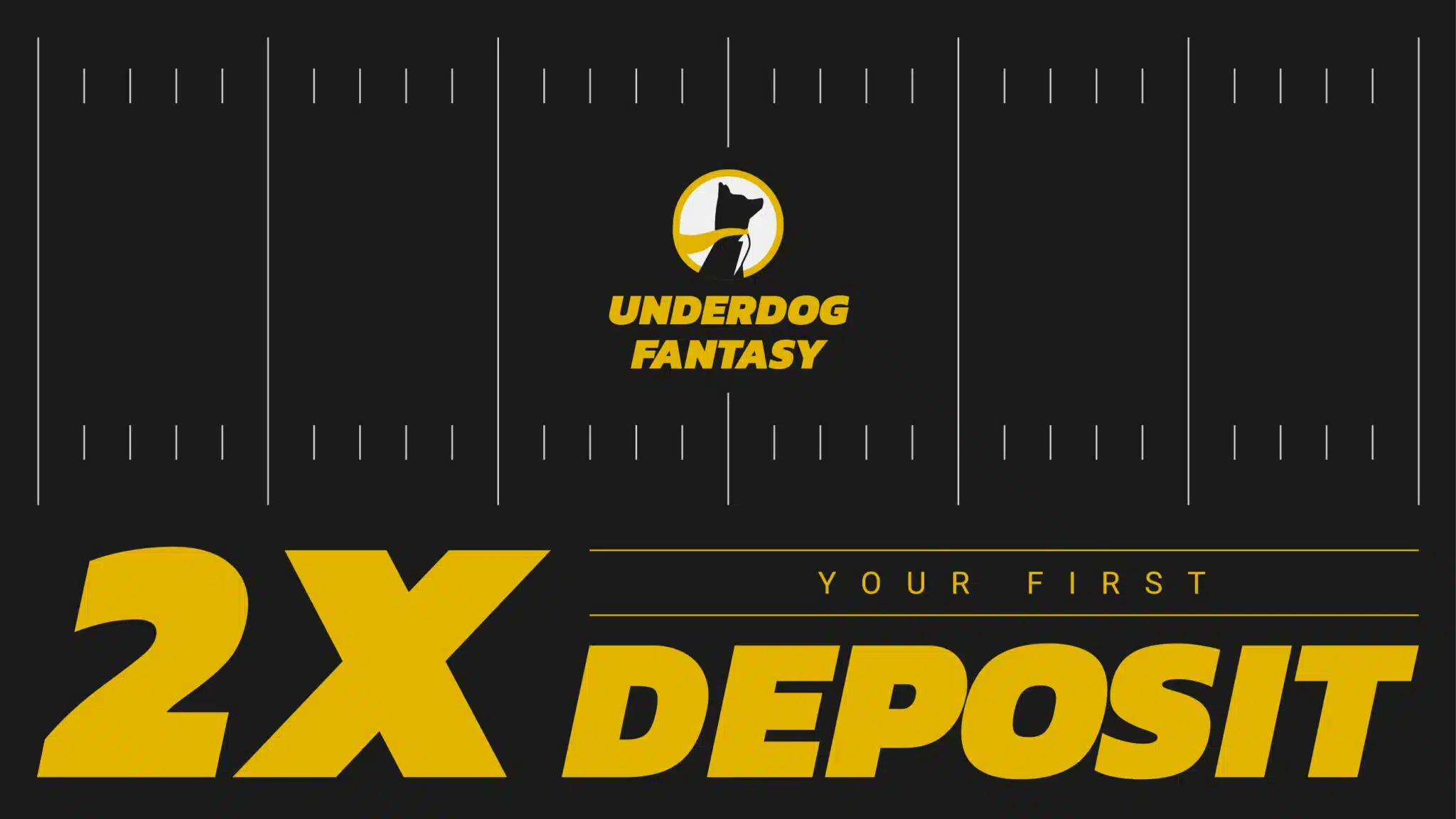 Washington Commanders vs. Philadephia Eagles
Jalen Hurts – $8,000
AJ Brown – $7,700
The squeaky wheel narrative worked on Monday Night. A week after we saw AJ Brown clearly upset about not being targeted, he was fed Monday night for 14 targets and turned that into 131 yards. I expect that he'll continue to get a monster target share against Washington.
Cincinnati Bengals vs. Tennessee Titans
Joe Burrow – $6,500 
Ja'Marr Chase – $7,800
Each week, circle who is playing the Tennessee Titans and then target that team's passing game. The Titans have been a pass-funnel defense, and now we're getting what feels like a small discount on Joe Burrow and Ja'Marr Chase in a prime matchup at home.
Yes, the Burrow calf injury makes me nervous, but he's been back at practice this week and looks ready to go. Fire up the obvious stack against one of the league's worst pass defenses. We'll see the ownership on this stack, but it could be an amazing contrarian Week 4 DFS Stack.
Las Vegas Raiders vs. LA Chargers
Justin Herbert – $7,800 
Keenan Allen $7,900
Another obvious stack is Justin Herbert and Keenan Allen. But another spot to not overthink it. Allen will have an even bigger role without Mike Williams, and he already has 39 targets in just three games. The Raiders' pass defense is one we want to target as well. I love this spend-up Week 4 DFS Stack.
New England Patriots vs. Dallas Cowboys
Dak Prescott – $6,200 
Jake Ferguson – $3,500
Honestly, this is a game I'll probably stay away from, as I'm more interested in betting the Under. But if you wanted to stack this game, I would take the discount and stack TE Jake Ferguson with QB Dak Prescott. Ferguson has nine red zone targets, which is 1st for tight ends through three weeks. Positive touchdown regression should be there, especially if they are focusing coverage on CeeDee Lamb.
Arizona Cardinals vs. San Francisco 49ers
Brock Purdy – $5,900 
George Kittle – $5,100
Another QB/TE stack for this game. The 49ers wide receivers are questionable. I love Christian McCaffery in this game, too, but he hasn't caught a receiving touchdown yet, even though he already has 13 targets through three games. George Kittle got nine targets last week, and look for him to be targeted heavily again, especially if any 49ers receivers miss this game.