Week 1 already feels like a distant memory as the college football season rolls into Week 3. Learn how to dominate Underdog Fantasy's Higher / Lower Pick 'Em with our best plays for this week's college football action. Last week's picks went 3-1-1 as the only one that was off the mark was Michigan kicker James Turner, going over 5.5 extra points. Michigan chose to sit on the ball in the second half, and he never got a chance to kick his sixth extra point. Tulane quarterback was a game-time decision and ended up sitting against Ole Miss to give us a weird push.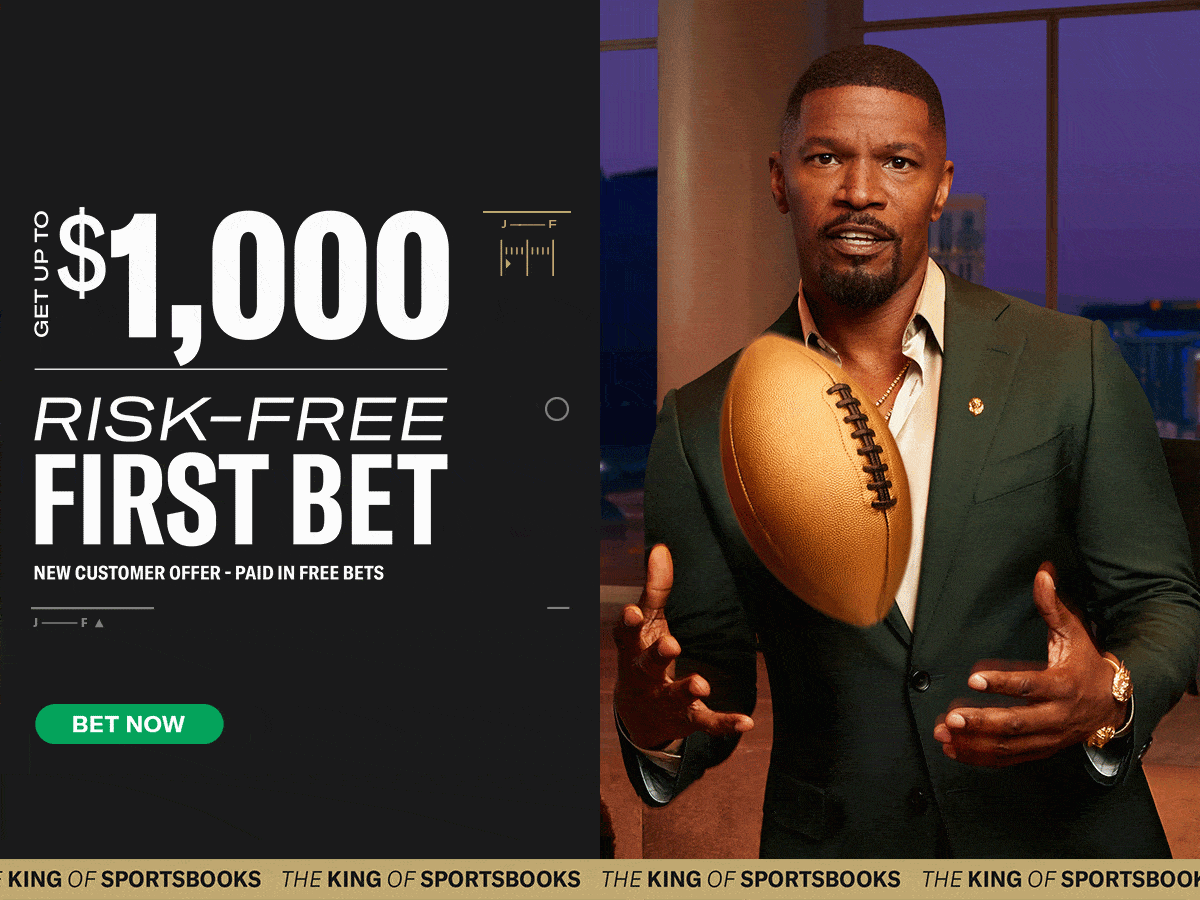 Underdog Fantasy College Football Week 3 Higher/Lower Plays
We've got another full slate of college football this weekend and another chance to win the Underdog Fantasy Higher / Lower contest. You can build your own parlay at Underdog Fantasy and can make up to 20x your entry if you hit a five-pick parlay. Let's dive into the best plays for Week 3 of the college football season and help you win money on an Underdog Fantasy's college football higher / lower entry.
LSU vs. Mississippi St.: Jayden Daniels Higher 253.5 Passing Yards
Jayden Daniels has gone over 254 passing yards in each of his first two games. That includes a mess of a game against Florida St. that saw Daniels throw for 346 yards and a thrashing of Grambling St. in which he racked up 269 yards through the air.
Last year, Daniels only tossed for 210 yards in a 31-16 win against Mississippi St. He carved up the Bulldogs on the ground by rushing for 93 yards on 16 attempts with a touchdown. Daniels may find room to run against Mississippi St., but he's been more effective through the air this year.
The Bulldogs just finished allowing Arizona's Jayden de Laura to throw for 342 yards. de Laura was also picked off four times, but the yards were there. They did limit Southeast Louisiana St. to only 125 yards, but that was a Week 1 tune-up against an FCS school.
This game goes one of two ways. First, LSU could get off to a fast start and run the Bulldogs off the field. This likely results in Daniels having a big first half and handing the ball off for most of the second half. He should be able to clear the total if he stays on the field in a win. The second option is the Tigers will end up playing from behind in another hostile environment. That means Daniels will need to throw into the fourth quarter and should clear the number.
Either way, Daniels will throw against a Mississippi St. defense that can give up yards through the air. He should clear the 254 passing yards for the third time this year.
Louisville vs. Indiana: Jamari Thrash Higher 79.5 Receiving Yards
Louisville wide receiver Jamari Thrash has gone over 80 yards in each of his first two games with the Cardinals. In fact, he only needed three catches to rack up 82 yards last week against Murray St.
Thrash has a streak of five straight games of 80 or more receiving yards that date back to November 12th of last year.
The Indiana Hoosiers have looked good on defense this year, but it's a bit fraudulent. They lost 23-3 to an Ohio St. team that was barely trying and was more interested in figuring out if Kyle McCord could run the offense as QB1. The Hoosiers' second game was against Indiana St. The Sycamores only threw the ball nine times as the invention of the forward pass has yet to make its way to Terre Haute.
The Louisville Cardinals offense has looked fantastic, with quarterback Jack Plummer behind center. Jamari Thrash is their WR1, and it's clear that he's already become one of Plummer's favorites. He should get over 77.5 receiving yards easily in Indiana's 'real' test against an offense that wants to move the ball through the air. There's a non-zero chance that Thrash will turn this one green by halftime.
Alabama vs. South Florida: Jalen Milroe Higher 0.5 Rushing TDs
This is the kind of game that Jalen Milroe should put up video game numbers in. He looked like a Heisman candidate in a Week 1 match-up against Middle Tennessee St. In the season opener, the Crimson Tide quarterback ran for two touchdowns on only seven attempts against the Blue Raiders.
Milroe showed ability on the ground last year with a rushing touchdown in relief of starter Bryce Young against Arkansas. He also ran for 81 yards on 17 attempts against Texas A&M in his first career start.
Milroe has proven that he can put up video game numbers, especially against inferior competition. While the 2023 version of Alabama might not be up to the program's standards, the Crimson Tide should beat South Florida by 40.
The South Florida Bulls gave up a rushing touchdown to Western Kentucky's Austin Reed in Week 1. Jalen Milroe should be able to find the end zone on Saturday as he looks to recover from a shaky performance against Texas. Milroe ran 15 times against the Longhorns for 44 yards but couldn't get over the goal line.
Milroe should find more room to run against South Florida and manage to score in what should be a stat-padding blowout.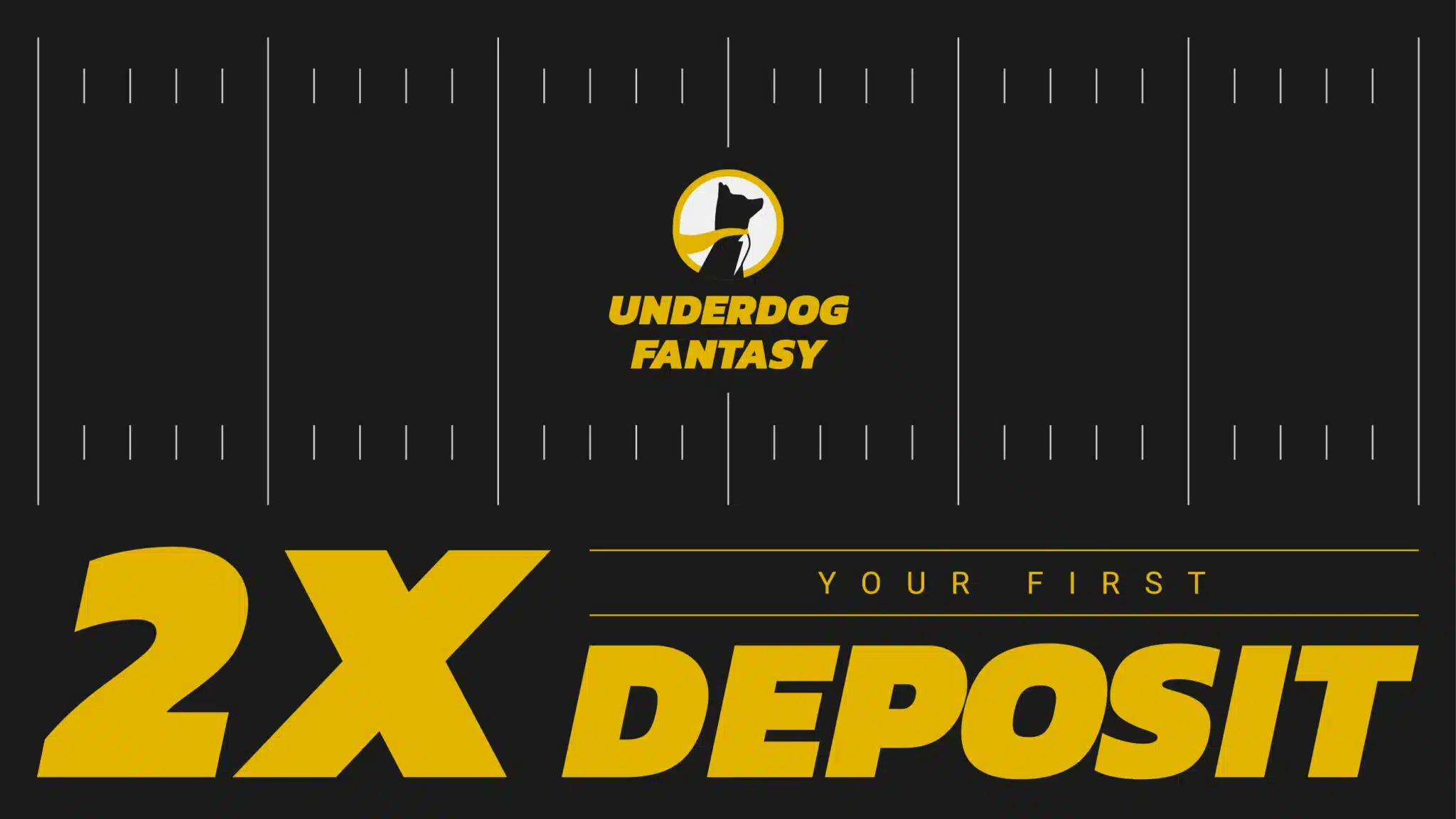 Oregon vs. Hawaii: Bo Nix Higher 29.5 Rushing Yards
After a game with zero rushing attempts against Portland St., Bo Nix ran nine times for 46 yards in a win at Texas Tech last week. The Oregon Ducks head back to Eugene to face Hawaii, and the Underdog Fantasy number is way too low for Bo Nix's rushing yards.
Nix cleared 30 rushing yards in seven out of 12 regular season starts last year, and he's already over in the only game he actually ran the ball in 2023.
Hawaii gave up 42 yards rushing to Stanford's Ashton Daniels in Week 1 but contained Albany's Reese Poffenbarger to 13 yards on 10 attempts. Also, Hawaii will likely be without their top linebacker and leading tackler, Logan Taylor.
Nix will likely see a bit more open space against a leaky Warriors defense and should clear the rushing yards total before halftime. Lock up the over on Bo Nix's rushing yards at Underdog Fantasy.
Ole Miss vs. Georgia Tech: Jaxson Dart Higher 44.5 Rushing Yards
The Ole Miss quarterback has been under 44.5 rushing yards in both of his first two games this year. He was also under 44.5 last year against Georgia Tech on 10 carries in a 42-0 blowout.
Last year, Dart rushed for fewer than 45 yards in nine out of 12 regular season starts. He only went over against Tulsa, Texas A&M, and Auburn.
Louisville's Jack Plummer ran nine times for 51 yards in Week 1 against Georgia Tech, but that's a bit of an anomaly. Plummer hasn't rushed for that many yards in a game since his second year in college…in 2020. It's likely that Plummer's sudden mobility caught the Ramblin' Wreck off guard.
The Yellowjackets should be prepared for Dart's ability to tuck the ball and run. Georgia Tech has also shown the ability to keep Dart from hurting them with his legs. Finally, there's also the chance that Dart has his pads off in the third quarter because Ole Miss is up by five touchdowns.
Dart runs, but he doesn't rack up rushing yards. 44.5 is a little beefy for him in a potential blowout, and it should be faded to the under.
Do you want even more college football best bets for week 3? Check out The College Experience podcast and find out where Colby, Nick, and Patty C are at for this week's college football matchups. Check out our experts, and remember to let it ride with SGPN!