The opening night of the NFL brings us the defending Super Bowl Champion Kansas City Chiefs at home vs. the up-and-coming Detroit Lions. Kansas City will be without Chris Jones and, most likely, Travis Kelce. Since 2004, the Super Bowl champs are 10-6-2 against the spread and 14-8-1 in Week 1. The Chiefs were heavy favorites all offseason. Chris Jones not being available really closed the gap. Now, the Travis Kelce news has changed everything. Let's take a look at my Underdog Pick 'Em Contest Picks!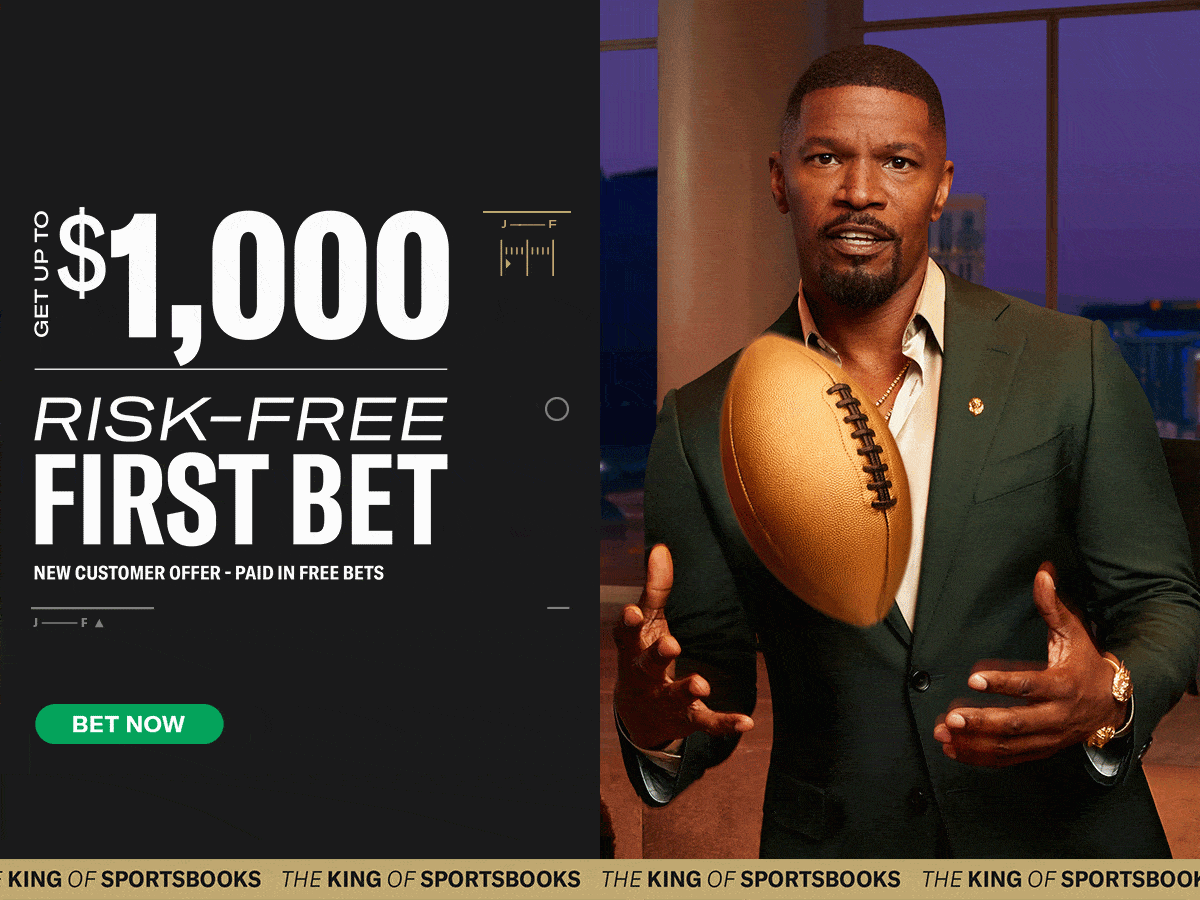 Underdog Pick 'Em Contest Picks: Free Picks for Lions @ Chiefs

The Lions and Chiefs were two of the top offenses in the NFL last season. This game is packed with firepower and fantasy studs. But your fantasy football drafts are over. Suppose you are looking for more ways to enjoy the NFL and enjoy fantasy football. You still can get in some best ball drafts over at Underdog, but we are all playing their "Pick 'Em" Contests.
Underdog gives you a great opportunity to make money while watching the game. They have their Pick 'Em contests. You just pick higher or lower on at least two props, one from each team. Underdog is giving you a freebie, Patrick Mahomes over .5 touchdowns. If you get both right, you get 3x your money. Three right gets you 6x your money, four right you get 10x your money, and you get 20x your money if you get all five right.
Here are my free picks for Thursday Night's big game between the Detroit Lions and the Kansas City Chiefs.
Bonus! Patrick Mahomes: Over or Under .5 Total Touchdowns
My Pick: Over
Underdog does this kind of prop every once in a while to give you a nice little gift. The chances of this not happening are very slim. This prop gives you a nice opportunity to take the free prop and pick your two favorites to package with it. You can only use it once, so use it wisely.

Jared Goff: Over or Under 35.5 Passing Attempts
My Pick: Under
Goff threw the ball over 35 times in nine games last season. One of the reasons that Goff had to pass so much was because they were last in the league in all major defensive receiving categories. They spent the offseason working on that, and now, without Travis Kelce, this could be a lower-scoring game. Give me the under for passing attempts while the Lions try to use that big offensive line to control the ball with no Chris Jones to stop them.
David Montgomery: Over or Under .5 Total Touchdowns
My Pick: Over
I like the fact they gave us the total touches and not just receiving or rushing. We saw Jamaal Williams score a touchdown in every game. Montgomery is unlikely to do it every single game, but with Chris Jones out and the spread above 50, I will take the over. This is the best offense and the best offensive line that Montgomery has ever played with.
Week 1 NFL Picks, Including Five Upset Predictions – Sports Gambling Podcast

✅ My Picks for all 16 Games
✅ Lions or Chiefs ? #Gambling #NFL https://t.co/HFWtUIH52C

— Dave Heilman (@DynastyDorks) September 6, 2023
Amon-Ra St. Brown: Over or Under 7.0 Receptions
My Pick: Over
They have already moved this up this week; I should have taken it earlier in the week. Amon-Ra is the clear-cut top target on this offense, and Kansas City doesn't have a shutdown corner that can stop him. Expect St. Brown to get at least 10 targets, and he will haul in at least seven of them. Amon-Ra had at least seven receptions in nine games. His targets plus receptions went up once T.J. Hockenson was traded.
Jahmyr Gibbs: Over or Under 11.65 Fantasy Points
My Pick: Over
Rule of thumb: Always check your rules for the Underdog Pick Em contest. This is a .5-point per reception scoring setting. Gibbs is going to be used a lot, but we don't exactly know how. That is why I am attacking the fantasy points over the rushing or receiving yards. They drafted him as a running back at #12 overall and expect him to be a huge part of this offense.
C.J. Gardner-Johnson: Over or Under 3.0 Tackles
My Pick: Over
The Lions had the worst secondary in the league in 2022. They spent a lot of resources this offseason in addressing this. One of the main pieces was bringing over C.J. Gardner-Johnson, who the coaches are very familiar with. Look to see him playing all over the field, in the slot, and at safety. I don't expect Travis Kelce to play. Look for more targets for Jerick McKinnon and the slot receivers where Gardner-Johnson will be playing.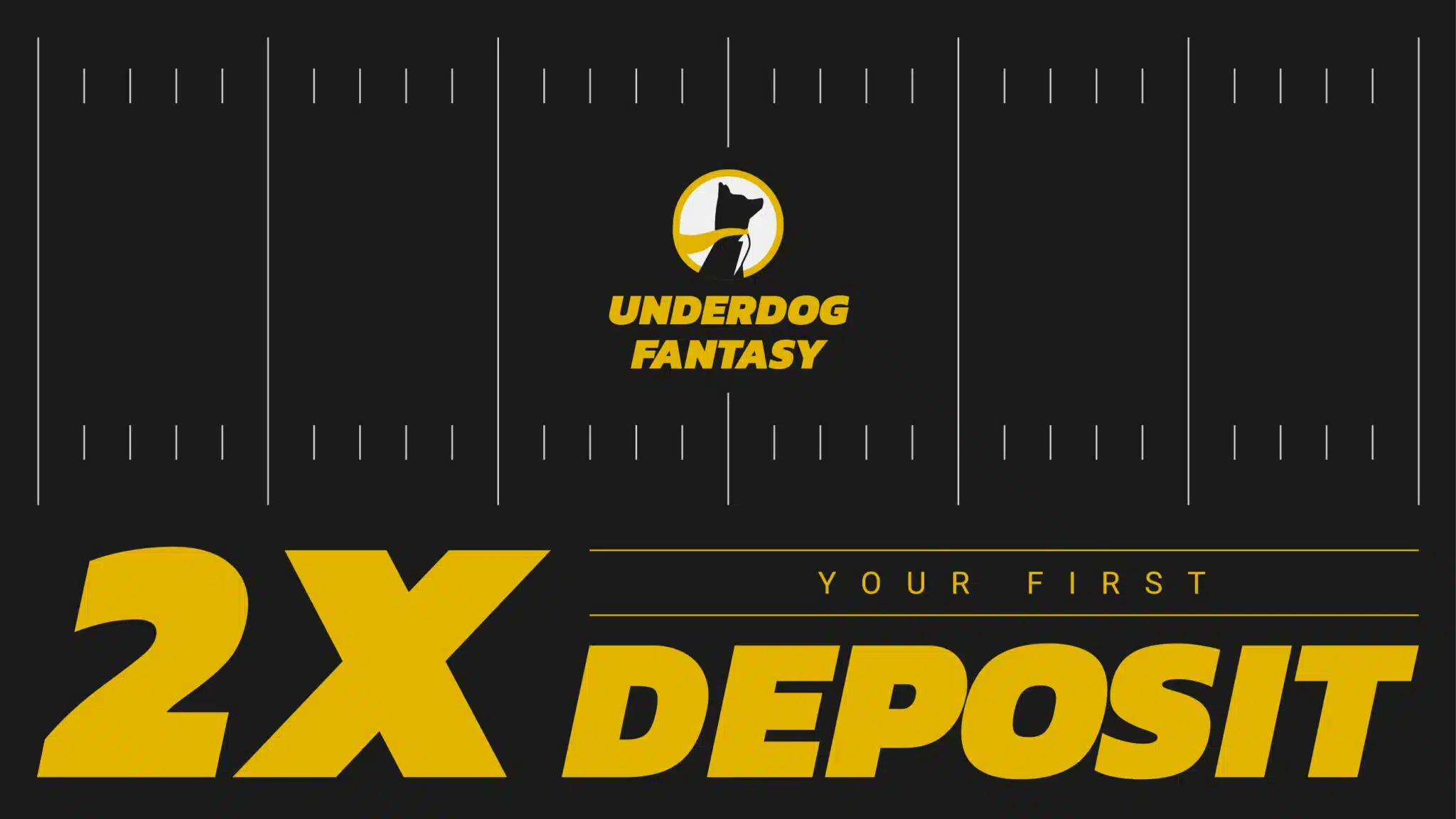 Patrick Mahomes: Over or Under 24.5 Completions
My Pick: Over
Last year, the league was watching when Patrick Mahomes lost Tyreek Hill. They started to doubt Mahomes when the defense took away the deep plays. He proved everyone wrong and somehow became a better quarterback during the process. Not having Travis Kelce is massive. But Mahomes is still the MVP, and they have a lot of weapons. Look for Jerick McKinnon to be more involved, and short passes equals higher completion percentages.
Harrison Butker: Over or Under 1.5 Field Goals Made
My Pick: Over
Butker is one of the most accurate kickers in the game and one of the highest-scoring offenses in the league. His deep kicking accuracy makes him a safer choice as well. The Chiefs red zone offense definitely took a hit when Travis Kelce got hurt. The spread is still very high, and I would not be surprised if he hits this by halftime. Kicker props are one of my favorites for the Underdog Pick Em contests.
Jerick McKinnon: Over or Under 25.5 Receiving Yards
My Pick: Over
McKinnon finished the regular season off last year on a tear. His final four finishes for receiving yards were 112, 70, 31, and 52. All of these happened with Travis Kelce. There is a strong correlation between tight end and running back targets. McKinnon could be the biggest beneficiary if Kelce doesn't play. I expect him to be involved regardless, but the Kelce news makes this number an easy buy.
Isiah Pacheco: Over or Under 10.5 Receiving Yards
My Pick: Over
Pacheco hit this number 6 straight times easily to finish the regular season. In the postseason, he only hit this number one time, going for 6, 59, and 0 yards. He is not a big part of the passing game, but expect other options to be involved with Travis Kelce out and Kadarius Toney coming in already dealing with injury. It just takes one or two dump-offs for him to hit this number.
Skyy Moore: Over or Under 46.5 Receiving Yards
My Pick: Under
The number seems very achievable with Kelce out and Juju out of town. But we don't know how the team is going to deploy their receivers. They drafted Rashee Rice and still have Marquez Valdes-Scantling. Kadarius Toney is expected to be a full-go as well. Skyy Moore, in the playoffs, had 0, 13, and 4 yards receiving. That was with eight targets and five receptions. During the entire season, he hit that number only one time in 19 games.