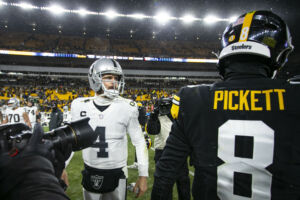 ALMOST TIME FOR FOOTBALL! Less than two weeks away, and I don't know about you, but I am standing at FULL attention.
Go big or go home! Who doesn't like a season long player prop parlay, right? You get these ideas in your head of how the season could go and fall into love with particular players. This leads you down the road I'm traveling on; player props I can parlay together for longer odds.
In these parlays, I took into consideration schedule, talent, the team and players' opportunities, target share, value touches, health of other players on the team, projected team wins, and looked into stats the past year for sophomores and the past two years for the vets.
All of the below parlays can also be split into twos. Taking any two players from the combos and placing a bigger unit on it is something I will also do. Not financial advice* Just a gambler's play.
Side note. Make sure to check back in weekly for SGPN's Against the Spread picks(ATS), Best Bets, Weekly Player Props, and DFS picks, and stay up to date with our Fantasy Football analysts' weekly start/sits and waiver wire targets!
Go here for daily free NFL picks!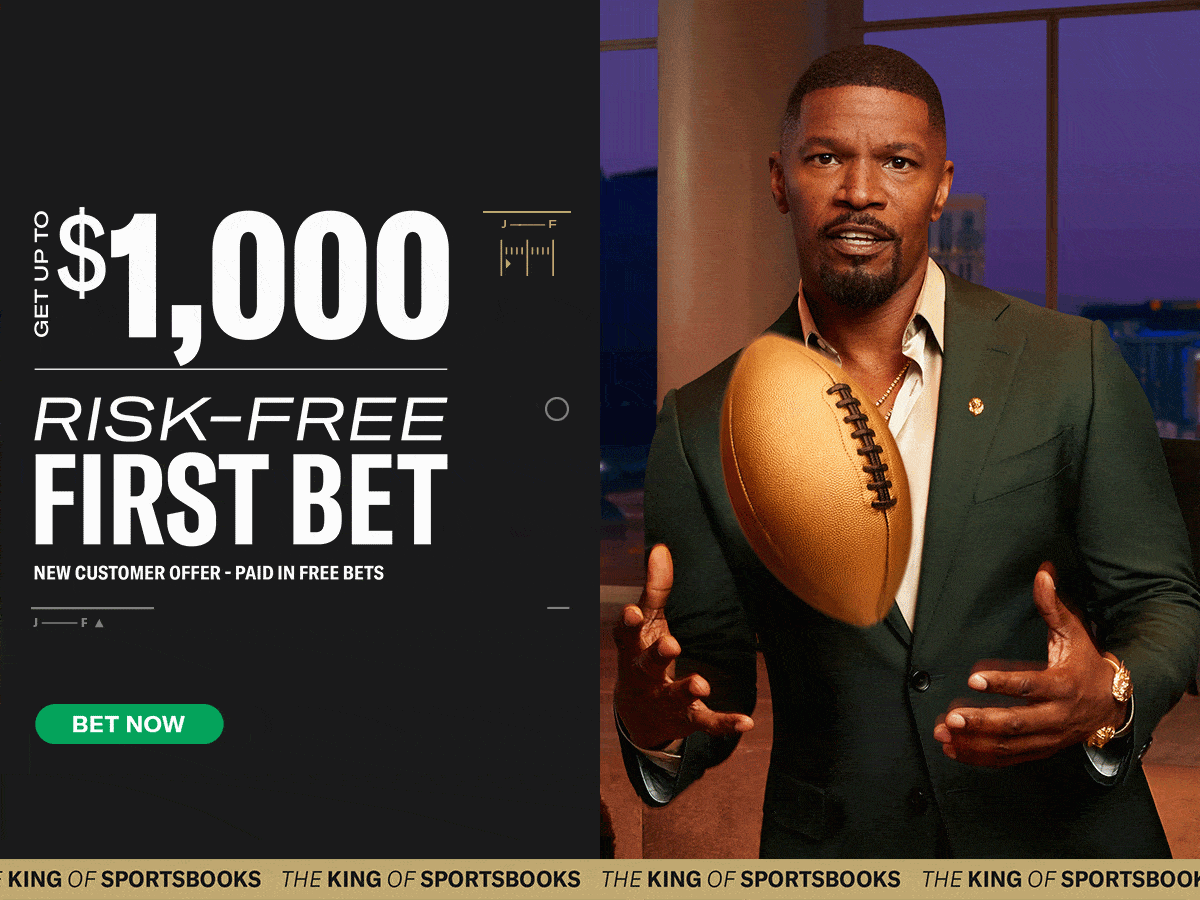 NFL Season Long Player Prop Parlay
4 Player 1000+ Regular Season Receiving Yards 2023-2024 Parlay- +4195 on FanDuel
Stefon Diggs– Diggs is a target hog in a good offense. He always finds a way to get to 1,000 yards, as he has done in the past five seasons.
DeVonta Smith– I believe the Eagles will throw the ball more to Smith this season. AJ Brown is going to take more coverage than Smith on most occasions, which should lead to plenty of one-on-ones and higher-value targets.
Calvin Ridley– The gambler himself is going to come back hard this season…hopefully. He is set to get 1,000 yards. I look for Trevor Lawrence to really see an uptick in pass attempts.
Jordan Addison– 107 targets have been vacated by Adam Thielen. Addison is better than K.J. Osborn. The Vikings should be in some shootouts because their defense is a bottom half of the league unit.
JORDAN. ADDISON. 🤯

(🎥via @vikesinsider)

— PFF Fantasy Football (@PFF_Fantasy) August 24, 2023
4 Player Parlay- +1181 on Draft Kings
Jahan Dotson- Over 4.5 TD receptions– Dotson had seven touchdowns his rookie season, which was tied with Christian Watson, yet he missed five games. Now Terry McLaurin is dealing with a turf toe injury, which could linger into the season and provide Dotson with even more of the offensive target share. Look for him to get plenty of red zone looks, as he is as sure-handed as McLaurin.
AJ Brown- Over 7.5 TD receptions– AJ Brown already had 11 touchdowns in his first year with the Eagles. New system new quarterback, and he still managed to get 11. In the second year of a high-powered offense, that will more than likely pass the ball more because their schedule isn't a cakewalk like it was last season. I will take that bet.
JuJu Smith-Schuster- Under 700.5 receiving yards– This is mostly a fade on the Patriots' passing offense. I know that Bill O'Brien has come to New England to be the offensive coordinator and quarterbacks coach. I don't really think this will make a huge difference to the offense in year one under O'Brien. Mac Jones does not impress me, and JuJu may just TikTok his way out of opportunities.
Miles Sanders- Under 925.5 rushing yards– I just think the number is high for Sanders. He goes to a new team behind a much worse offensive line than he had with the Eagles. His backup, Chuba Hubbard, is a competent running back who will see a decent share of the touches. Plus, the Panthers could just be bad.
#AJBrown had 11 TDs in 1st year with #JalenHurts but many don't realize he lost 6 other scores (!) to reviews, getting dragged down inside the 5, stumbles on turf monster, or drops.

He'll go blow for blow with Chase & Jefferson for no. 1 fantasy WR 🏈🔒 pic.twitter.com/LrTTi0XXKQ

— JimayNot (@Maynard29Jim) August 20, 2023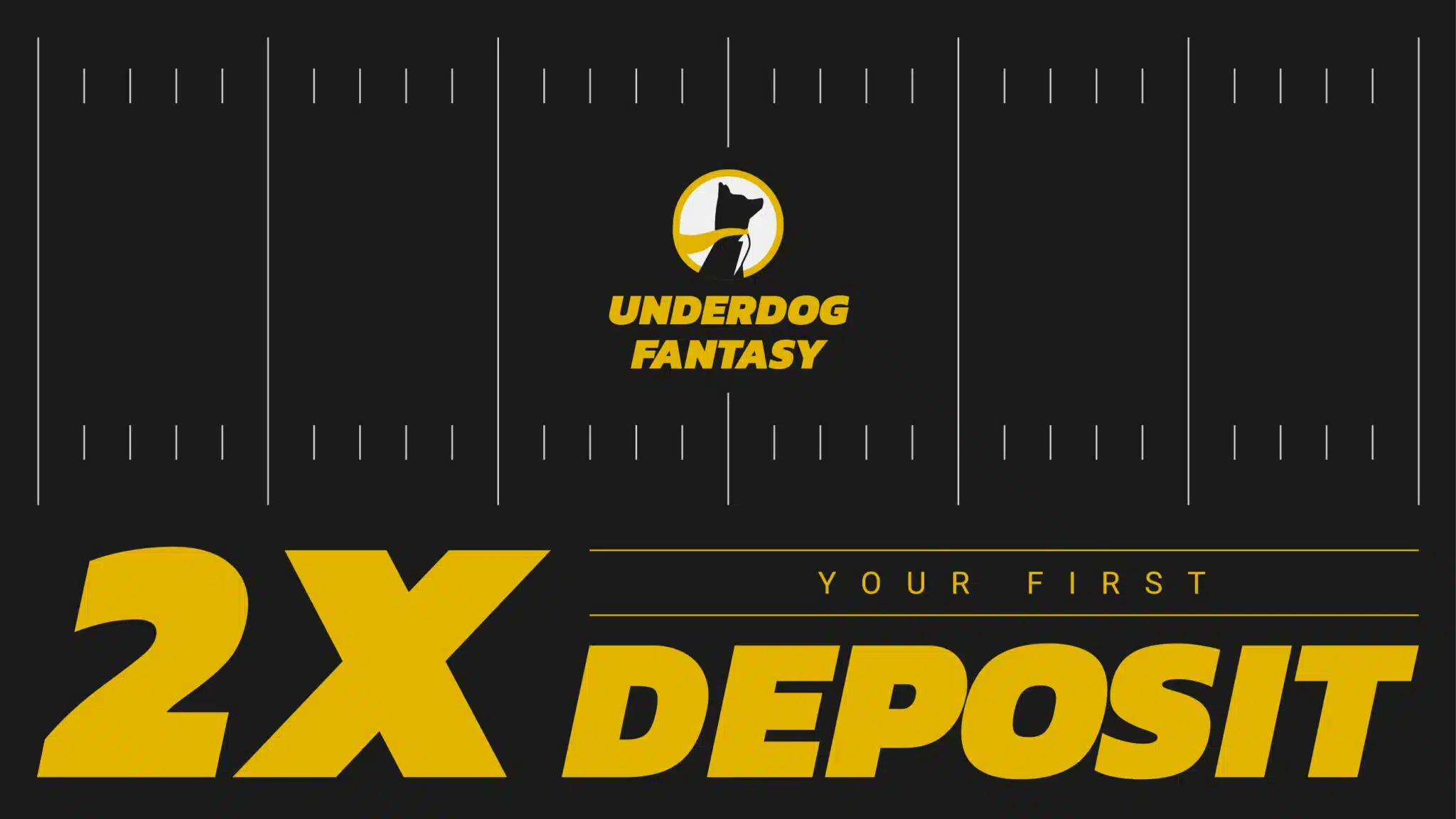 4 Player Passing Touchdowns Parlay- +1318 on Draft Kings
Kenny Pickett Over 18.5– Pickett is dicing it up in the pre-season! With the confidence I have seen from him and the offensive game plans being executed at a higher level, than we saw from him last year, I doubt he will end up being as bad as he was last season with throwing touchdowns.
Mac Jones Under 19.5 – Another fade of the Patriots offense. I just don't believe Mac Jones has it in him to get to 20 touchdowns. I wouldn't even be shocked if he was pulled again during the season.
Trevor Lawrence Over 26.5– The Jaguars' offense is set up to be a high-powered unit! With Ridley coming out of suspension, Christian Kirk, who had an amazing year last season, entering his second year with the team, Evan Engram coming into his own, and the RB duo they have on deck, Lawrence could cross into the 30 touchdown passes range.
Derek Carr Over 23.5– Did you know that the Saints don't play an outdoor game from Week 6 through Week 16? Yes, that is a true fact. In my eyes, that gives a little boost to Derek Carr and this Saints passing attack. Carr is a decent quarterback who I think can operate this offense at a higher level than some believe. A bold take on Carr for me is he gets to 30 passing TDs
Trevor Lawrence looked good tonight against the Dolphins (2 drives)

8/10, 92 yards

Made up for the misfire to Zay with a STRIKE to Christian Kirk, and then of course the crazy throw and catch to Ridley#DUUUVAL pic.twitter.com/IQfuGlxdtJ

— 𝗲𝘁𝗻¹🐆 (@ETNSZN) August 27, 2023
4 Player ALT Receiving Touchdowns parlay +9577 on FanDuel
Chris Olave  8+ – See my take on Carr to get the low down on the indoor game schedule for the Saints. This applies to Olave to as he should get a little boost in quality games. He should be even better this season with better quarterback play.
Jahan Dotson 8+ – The sky is the limit for Dotson. This is more of a bolder take for Dotson since his over/under is set at four and a half receiving TDs. If Terry misses time, this could greatly benefit the high-value targets Dotson should see. Howell will need to perform well for Dotson to get to eight, but Howell seems to be doing all the right things in camp. The arrow is pointing up.
Mark Andrews 8+ – Pause quickly here. Andrews has missed some practices now. A slight concern, but we should get an update before you need to put this parlay in if you choose to. If everything seems good, Andrews could smash these eight touchdowns! Todd Monken was awesome at using TEs in college at Georgia. Andrews is a great TE who could truly benefit from Monken coming to town this season. Being one of, if not THE, favorite target for Lamar Jackson doesn't hurt either.
Justin Jefferson 10+ – Eight touchdown catches last season and 10 the year before that. Now that's only a 50% success with the bet being 10+, but the targets are what have me intrigued. 184 targets last season and 167 the year prior. Those targets give him the opportunity needed to get to 10.
4 Player Rushing Yards Parlay- +1177 on Draft Kings
Rachaad White Under 700.5 – The Buccaneers could be a dumpster fire this season. Ryan Jensen was just placed on IR and won't be playing this season, which is a big blow to the offensive line. Plus, rookie RB Sean Tucker is making a name for himself in camp and the preseason. All those things are working against White. 700.5 rushing yards feels slightly high.
Travis Etienne Jr. Under 950.5–  This one could be a bold take. Etienne had 1,125 rushing yards last season, and I expect the Jaguars offense to be even better than it was last season. He is still buddy-buddy with Trevor Lawrence, and the trust is there. With that said, the Jags just drafted Tank Bigsby in the third round. That's decent draft capital which makes me believe that he will eat into Etienne's work. Lastly, I see the Jags' passing offense being even better and could be showcased/preferred to the run game.
Dameon Pierce- Under 900.5– Man. The Texans' offensive line has taken a hit this offseason. This makes me slightly shy away from Pierce. The Texans could also just be a bad team and end up with more three-and-outs than we would like to see from them. Plus, they brought in Devin Singletary, who is a good RB in his own right. I love Dameon Pierce. Don't get me wrong. I just think that 900.5 rushing yards is a taller task.
James Cook Over 675.5– All arrows are pointing up on James Cook! The dude has looked great, and I have minimal concerns about him being able to bulk the workload. Sure, the Bills pass the ball at a high rate, but James Cook will benefit from teams not stacking the box a ton against Josh Allen and this Bills offense. The number seems low at 675.5. Let's take the value here.
Remember he was the 16th overall pick in 2022, just 5 picks after Olave

The connection with Howell has looked good in preseason and now McLaurin is hurt

Easy smash at ADP

— Chris O'Brien (@17gamepace) August 23, 2023