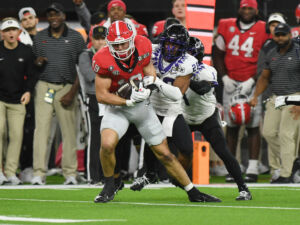 While you can still bet on baseball, make a few WNBA picks, or bet on NFL preseason, the actual college football season is days away from kicking off. The season might be about to kick off, but there's still time to lock in a College Football Underdog Plays to get the season underway!
Go here for daily free College Football picks!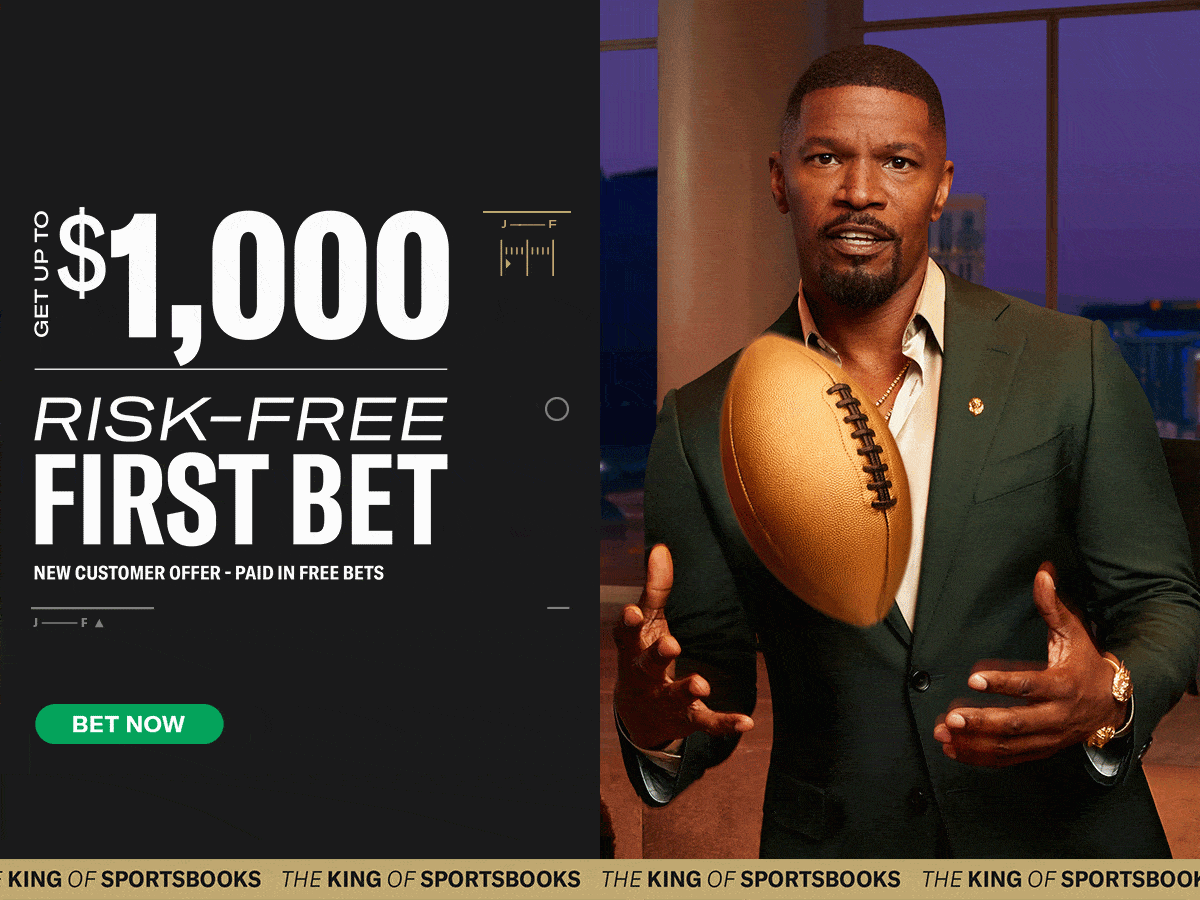 2023 College Football Underdog Season Plays
Underdog Fantasy has a full slate of player props, and we've got the picks you need to make. From passing touchdowns to receiving yards for the top tight end, we've got the season long plays you'll want to have come December. Here are my official 2023 College Football Underdog Season Long Yards and Touchdown Props!
Brock Bowers Higher 715.5 Receiving Yards
This line is way too low. Brock Bowers managed to go over 800 yards as a Freshman and over 900 yards as a Sophomore. How is he going to end the year under 715 yards? Bowers is an absolute beast, but the concern here is the Georgia Bulldogs quarterback situation.
Stetson Bennett is currently looking like the oldest rookie ever while he holds a clipboard for a few years before taking a job as a General Manager at a car dealership in Athens, GA. Carson Beck will start the season under center for the Bulldogs, and he should force feed Bowers if he wants to hold off Sophomore Brock Vandagriff.
Bowers is the top receiving option returning to Georgia. Ladd McConkey will get a few looks, but there really isn't much competition for Bowers coming from the receiving corps. He also won't have an upperclassman like Darnell Washington stealing catches. He's the top option in Athens, and he should pile up a lot more yards than 715.
Cornelius Johnson Lower 625.5 Receiving Yards
Now, if you're looking for an under on receiving yards, Cornelius Johnson is somehow at 625.5 for the season. Johnson only managed 499 receiving yards last year after coming off a 627-yard season in 2021. 625.5 looks awfully optimistic.
The Michigan Wolverines have one of the softest schedules in all of college football. They could not throw a pass and still end up undefeated heading into their matchup on November 11th with Penn St. The first three games are against East Carolina, UNLV, and Bowling Green. Johnson may not take a snap in the second half of the season until week four.
Also, J.J. McCarthy isn't a ridiculously accurate or particularly capable starting quarterback. His job is to not turn the ball over. He's not going to be looking to take chances downfield, and that's going to limit Johnson's overall production.Which brings us to…
J.J. McCarthy Lower 2600.5 Passing Yards
The logic here is similar to Johnson. The Wolverines don't need McCarthy to throw in order to win. In fact, they're better off keeping the ball on the ground with Blake Corum and Donovan Edwards.
The Wolverines are likely to be up big in most of their games in September and October and could choose to take a look at other quarterbacks when games get out of hand. McCarthy may well end up watching his backups run out the clock instead of piling up yards in garbage time.
McCarthy is limited by his team's dominant ground attack, and it's going to be unlikely for him to get over 2,600 yards through the air.
Quinn Ewers Lower 3000.5 Passing Yards
Quinn Ewers started 10 games last year, including the Alamo Bowl. He only managed 2,177 passing yards while completing 58.3% of his passes. He also needed a month off after injuring his non-throwing shoulder last year.
Could he improve his accuracy? Sure. Could he also be the focal point of the Texas offense with Bijan Robinson in the NFL? Yes. Could both of those be true, and Ewers still end up under 3,000 passing yards? Also, yes.
Ewers has not one but two hyped recruits right behind him on the depth chart. If there's an injury or accuracy is still a problem, either Maalik Murphy or Arch Manning could end up grabbing the starting role and not looking back.
Ewers has a lot going for him. He's on year two in the system, and the Texas receiver room is loaded. However, too many variables will need to break Ewers' way for him to get over 3,000 passing yards this year. The under is the play.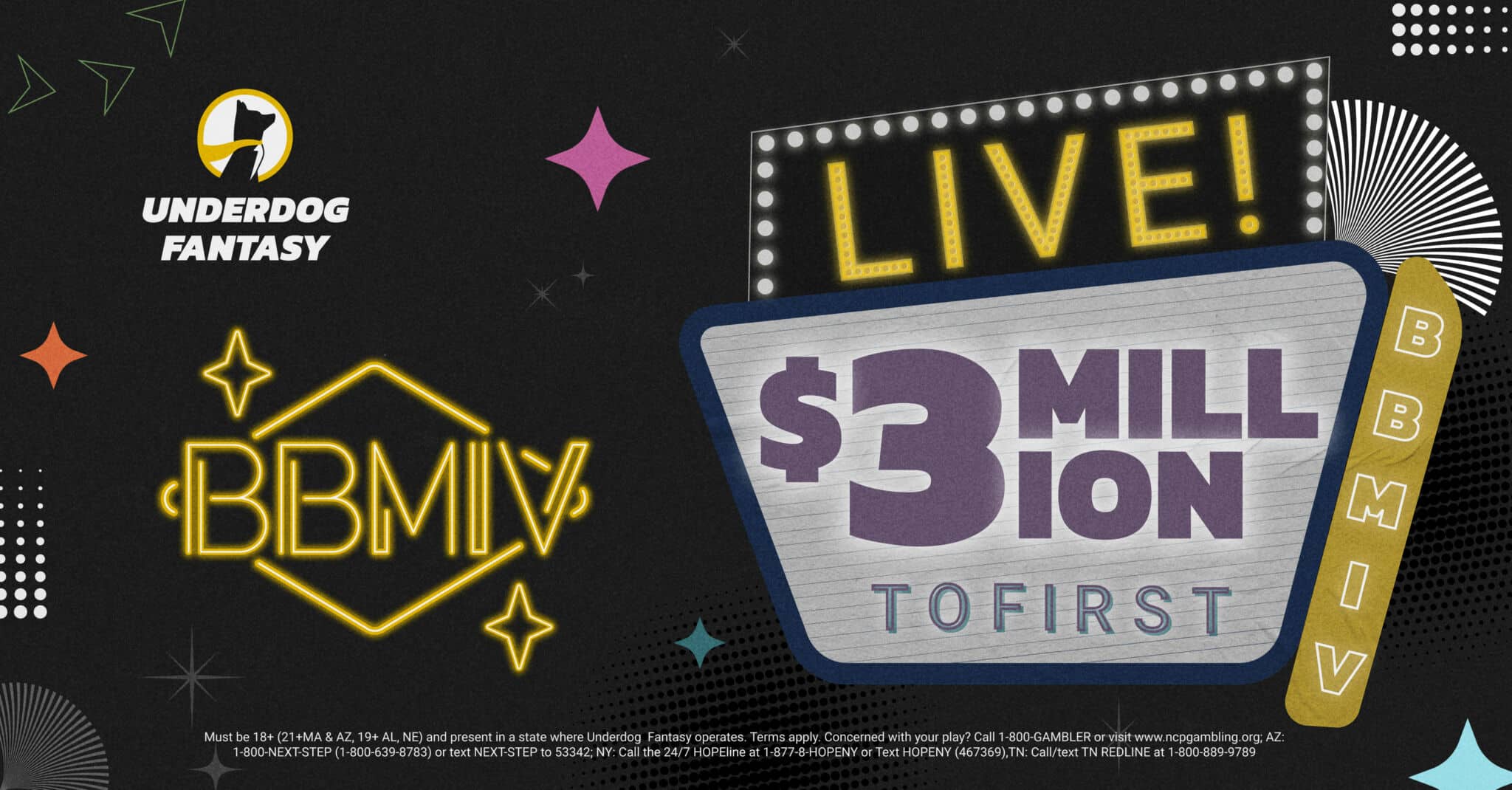 Drew Allar Lower 2725.5 Passing Yards
Sean Clifford managed to go over 2,800 yards in each of his last two seasons at Penn St. The last two of the 13 years that he spent in college. Drew Allar will likely go over 2,725 yards at some point in his career, but it's unlikely to be his first full year as a starter.
First, Penn St. is built a lot like Michigan. They probably have the second best running back room in the Big Ten this year. Nicholas Singleton will soak up carries. Kaytron Allen will get his. Trey Potts didn't transfer to sit. All three backs need to get fed, and that will likely come at the expense of Allar's passing yards.
Allar should develop into an awesome quarterback, but to expect it to happen with only 60 pass attempts at the FBS level is unlikely. He'll get there, but it will probably occur in 2024, not 2023.
Jordan Travis Higher 2800.5 Passing Yards
Jordan Travis threw for over 3,200 yards last year. Why is his passing yards total at only 2,800? Well, Florida St. won't play Georgia Tech in 2023. Travis lit up the Yellow Jackets for 396 yards last year. Other than missing the Ramblin' Wreck, the Seminoles will have a similar schedule to last season. Travis has proven he can rack up passing yards against just about every ACC opponent he'll face this year.
Travis has the weapons to continue to compete. Tight end Jaheim Bell is a capable option who transferred in from South Carolina. The receiver corps returns Johnny Wilson and Winston Wright, Jr. They also added Keon Coleman through the portal. Trey Benson will get his touches in the backfield, but he could also start to play a bigger role as a receiver out of the backfield.
The Seminoles offense is loaded, Travis is looking to make a run at the Heisman, and there's no reason to think he'll struggle in putting up passing yards. He went over 3,000 yards last year, and he should go over 2,800 yards this year.
Jayden Daniels Higher 18.5 Passing TDs
Jayden Daniels has never thrown for more than 17 touchdown passes in a season. So, why take the over? First, it's clear that Daniels doesn't need to look over his shoulder for Garrett Nussmeier anymore. This is clearly Daniels' team, and he'll only be out of the lineup if there's a blowout or an injury. Nussmeier managed to rack up five passing touchdowns last year when LSU was looking at more of a timeshare at quarterback.
Also, this is Daniels' last year before the NFL comes calling in 2024, and he's looking to make a run to the Heisman to boost his profile. If he wants to get a Heisman, Daniels will need to pump up his touchdown totals. He's in his second year in Mike Denbrock's offense. Daniels has already learned to lean on Malik Nabers and Mason Taylor and should rely on them even more in year two.
Nicholas Singleton Higher 975.5 Rushing Yards
This is another head scratcher. Singleton went over 1,000 yards as a Freshman last year. The Penn St. backfield is still a little crowded, but they managed to get Singleton over 1,000 yards, Allen over 800 yards, and Clifford was able to throw for over 2,800 yards. There are plenty of yards to be gained in the Penn St. offense, and there's no reason to think Singleton won't get his.
Penn St. has a capable, veteran offensive line and a quarterback entering his first year as a full-time starter at the FBS level. They'll lean on Singleton, and he should clear 1,000 yards again this year without too much difficulty.
Are you looking for more college football picks and best bets? The Sports Gambling Podcast Network has you covered. We've got the O.G. College Football Experience, but there's a lot more to listen to this year. The all-new Big 12 College Experience and FCS College Experience have just kicked off and bring the latest in Big 12 and FCS gambling picks for the 2023-24 season. Check out the College Experience podcasts and let it ride!