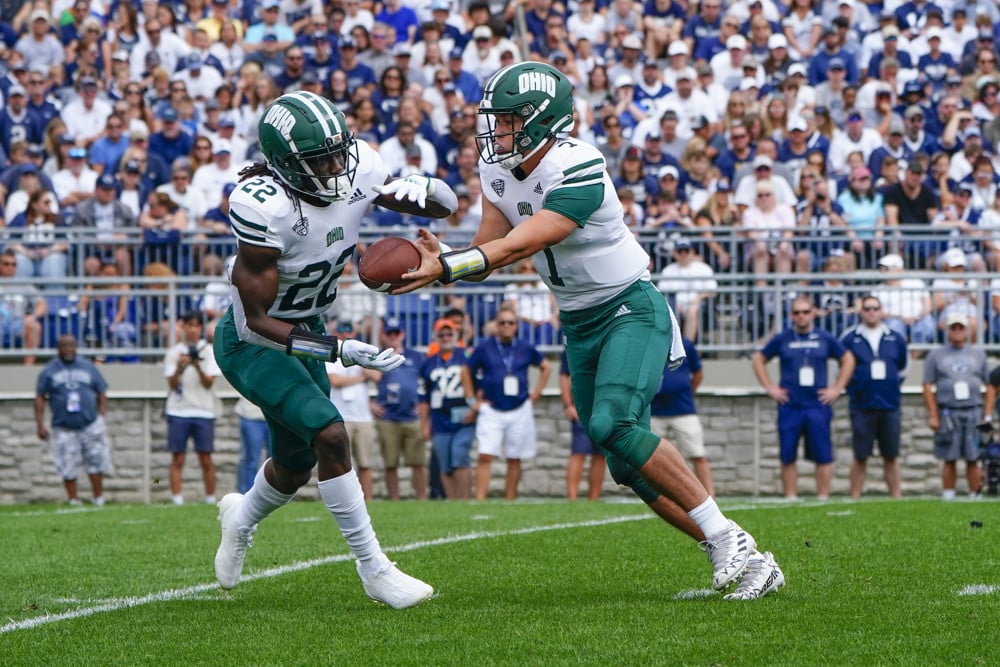 Everybody loves an underdog story. There's nothing better than bragging to the entire bar about the plus-money bet that you just cashed. Predicting a college football upset can give you a high that makes you feel like you're standing on the mountaintop. You can bet these Week 0 College Football picks against the spread, as single moneyline plays, or as a parlay, and you'll be the Tailgate Hero. Welcome to the Sports Gambling Podcast Network Animal Shelter. Let's find you a dog.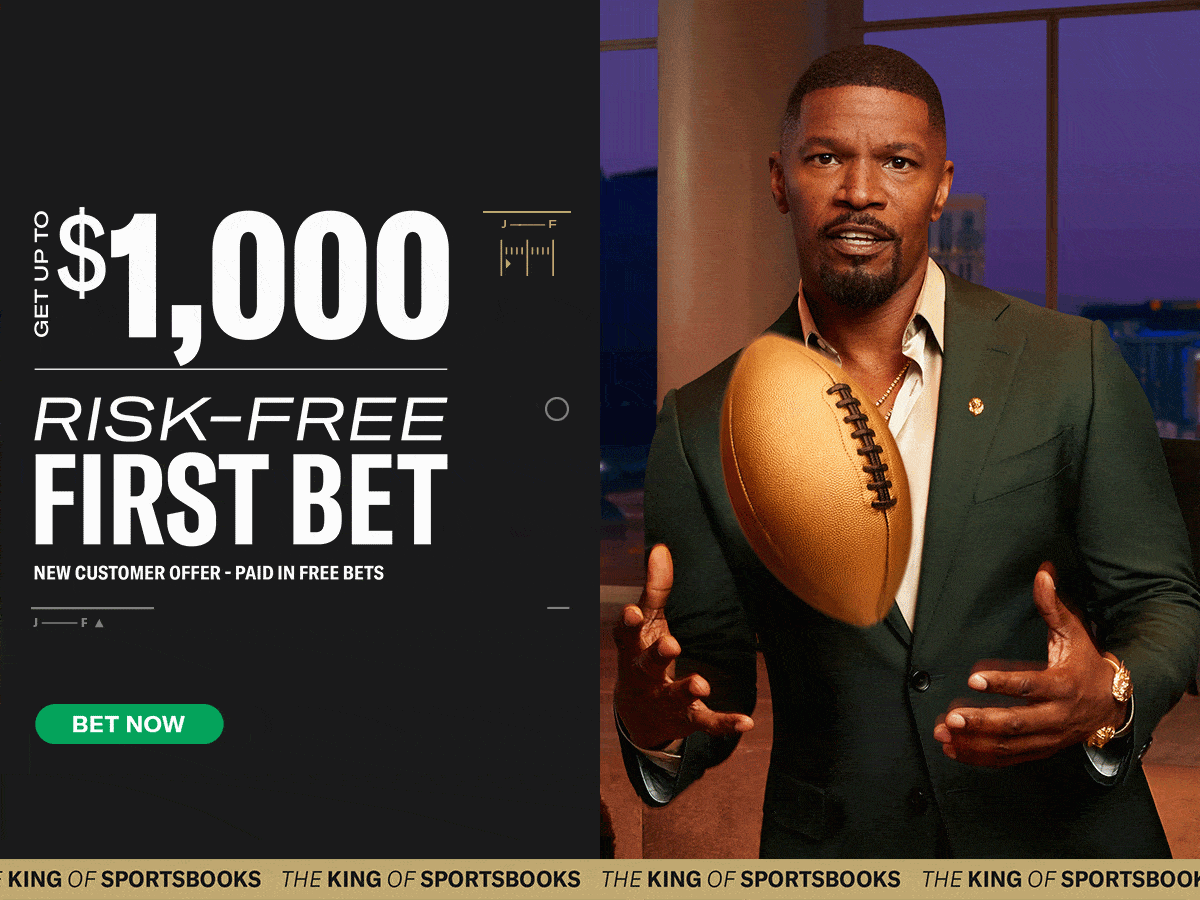 Week 0 College Football Picks: Moneyline Underdog Parlay
+1786 The College Football Experience Parlay
We here at the Sports Gambling Podcast Network love large odds. Some people say parlay betting is dumb, but when you treat a parlay like a lottery ticket, it's not. Let me explain. Many folks are avid lotto players. For example, Mega Millions and Powerball. The odds of winning the Powerball jackpot is 1 in 292.2 million, and even lower for Mega Millions at 1 in 302.6 million.
The notorious slogan is, "risk a little to win a lot." What if I told you that you could place your $2 entry fee on a measured college football parlay where you can select your winning numbers based off of analysis instead of a machine randomly doing it for you? This week's selections of college football upsets would pay out $37.72 on DraftKings Sportsbook.
You can download the DraftKings app and use our code "DEGEN" on your first deposit. When you do that and bet $5 on any college football pick, you get $200 in bonus bets instantly!
There are 15 slates of college football. If you were to place just one $2 college football parlay each week, that's a $30 total dollars bet. With just one correct +1786 The College Football Experience Parlay, that's $7.72 of profit, $45.44 if two hit, $83.16 for three etc.
Are you feeling more frisky? Those profit amounts increase incrementally with just a few extra dollars on each parlay. Lastly, in case you weren't already sold, I can promise you that watching Jacksonville State, Florida International, and Ohio play college football is more entertaining than 40 seconds of ping-pong balls.
Small Dog: Jacksonville State Moneyline -105
(-1) UTEP at Jacksonville State (O/U 53)
Ignore the fact that this one technically isn't a plus-money college football upset pick. Week Zero isn't the buffet we all think it is. The truth of the matter is that four of the seven games this Saturday have double-digit spreads. While we love the gigantic odds, we're trying to win money here, and Jacksonville State is the only home pup for our parlay.
Maybe you can excuse me for including the bet because this Saturday, August 26th, the Gamecocks will play in their first ever college football game as an FBS program.
2023's first home game will mean just a bit more to the community of Jacksonville, Alabama, and I expect the building to be sold out. Jacksonville State has won 11 straight home openers and is currently 1-0 with head coach Rich Rodriguez, yes, that Rich Rod.
Jacksonville State returns 16 starters this season. One of those returners is QB Zion Webb after his waiver for a 7th season was just approved by the NCAA on Monday. In his first year removed from ACL surgery, Webb led the team with 13 rushing touchdowns. Webb rushed for 647 yards and threw for 1,737.
The Gamecocks offense averaged 36.2 points per game and 424 yards per game. Even though Rich Rod teams typically pound the rock, the entire receiving core returns for an offense that will have nine starters from a year ago. This could be a dangerous group this year.
2022 FCS Most Yards Per TD Pass
(Minimum 10 TDs)
1. Zion Webb, Jacksonville State: 41.3 (413 yards/10 TDs)
2. Brady Meitz, Stetson: 40.2 (683/17)
3. Darius Wilson, William & Mary: 40.2 (522/13)
📷JSU Athletics pic.twitter.com/bFGyIHFWIY

— FCS Football (@FCS_STATS) December 1, 2022

Big Dog: Florida International Moneyline +320
FIU at (-11) Louisiana Tech (O/U 58.5)
I classify Big Dogs as a team that's underdog by more than a touchdown. A well-thought-out big dog is great to spice up our college football parlay odds. Florida International defeated Louisiana Tech last year 42-34 in 2OT. Now in 2023, we're talking about a Mike MacIntyre Panthers defense facing a La. Tech offense breaking in a brand new quarterback.
Nobody expected Florida International to do much last year, but they surprisingly won four games. 2022 was Head Coach Mike MacIntyre's first season at the helm. The defense took significant strides under Coach Mac, going from 491 YPG and 39.7 PPG in '22 to 452 YPG and 37.3 PPG. The Panthers pulled off two road upsets in '22 when they were a double-digit dog. FIU won outright at New Mexico State 21-7 (+14) and at Charlotte 34-15 (+14).
Louisiana Tech should have a good offense this year. However, Florida International is catching them at the right time. La. Tech will be without their running back, Marquis Crosby, due to injury. Also, QB Hank Bachmeier will be playing his first game as a Bulldog, and we should question how gelled he will be with his new offense.
Louisiana Tech Head Coach Sonny Cumbie rocks an up-tempo Air Raid offense. At the beginning of '22, Boise St. attempted to implement the Air Raid, and Bachmeier struggled in the system. Bachmeier threw three interceptions in the first two games, and the Broncos started 2-2. Averaging just 124 passing yards per game with a completion % of just 54.3%, Bachmeier was replaced by Taylen Green.
FIU signed their best Recruiting Class EVER in 2023 by AVG Recruit Ranking. HC Mike MacIntyre in year 1 took FIU to 4-8 after previous seasons of 1-11 & 0-5. The Panthers class is led by QB Keyone Jenkins & Safety Jamari Holliman. pic.twitter.com/c6NZTlfEgx

— NCAAF Nation (@NCAAFNation247) February 22, 2023
Dundee's Dog: Ohio Moneyline +110
Ohio at (-2.5) San Diego State (O/U 49)
Each week I will write up Pick Dundee, aka Colby Dant's favorite college football upset prediction. Dant is the host of the Sports Gambling Podcast Network's CFB podcast, "The College Football Experience." Dundee also loves a good college football parlay and is well known for his success betting moneyline dogs. His favorite Week Zero plus-money-play is Ohio to upset San Diego State on the road at Snapdragon Stadium.
Pick Dundee (@TheColbyD) has given out FIVE double digit money line dogs in back to back weeks!🗣#GamblingTwitter #BettingPicks #CollegeFootball #CFBPicks #CollegeFootballPicks pic.twitter.com/ixKqZJ76ca

— The College Experience (@TCEonSGPN) September 21, 2022
At the time of this writing, we aren't getting the best number because all preseason, Kurtis Rourke's health was in question. Ohio QB Rourke tore his ACL on November 22nd, '22. It's a fast comeback, but it was announced that he would start vs. SDSU earlier this week. Rourke was the 2022 MAC Offensive Player of the Year.
Along with Rourke, the Bobcats return nine total starters, MAC Freshman of the Year RB Sieh Bangura and 1st Team MAC WR Sam Wiglusz. On the defensive side, Ohio returns six starters, including their duo of very good Senior linebackers Bryce Houston and Keye Thompson.
When you think of San Diego State football, you think of stud running backs Donnel Pumphrey, Marshall Faulk, Rashaad Penny, etc. Now Head Coach Brady Hoke is implementing the Air Raid, Yuck! San Diego State's defense is elite, but there are bound to be a few hiccups in the first game of the Aztec Air Raid. Lastly, this game has the second lowest total on the slate, with the potential of the Bobcats' offense performing much better than SDSU's. This is a great spot for a college football upset.
Players to watch

Ohio QB Kurtis Rourke

Rourke was one of the best players in the MAC last season. He threw for over 3,000 yards, 25 TDs and only 4 INTs. Rourke completed 69% of his passes as well. Ohio will contend for the MAC this season if they continue to get good QB play. pic.twitter.com/J42Yn3B2sc

— Brendan Moore (@bmoorecfb) August 13, 2023
The College Football Experience
For more analysis and entertainment on these games, make sure you turn into The College Football Experience. Colby Dant, PattyC, and NC Nick talk about each FBS game and mix in some FCS games, giving out moneyline and ATS college football picks every Wednesday!