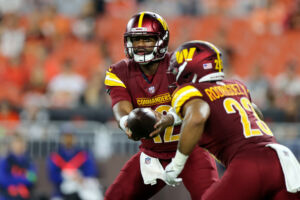 Week 2 of the NFL preseason is upon us. That means two things. One, NFL regular season football is one week closer. And two, Week 2 of preseason DFS is here. The hardest part of NFL preseason football is the unknown, but we have a week of preseason to try and apply.
Please keep in mind that playing time will still be all over the place, so make sure to monitor which teams will be playing/sitting starters when building your DFS lineups. (As always, please bet responsibly.) Here's the schedule for Week 2 of the preseason. In bold are the games I will focus on while building my DFS lineup as potentially high-scoring games.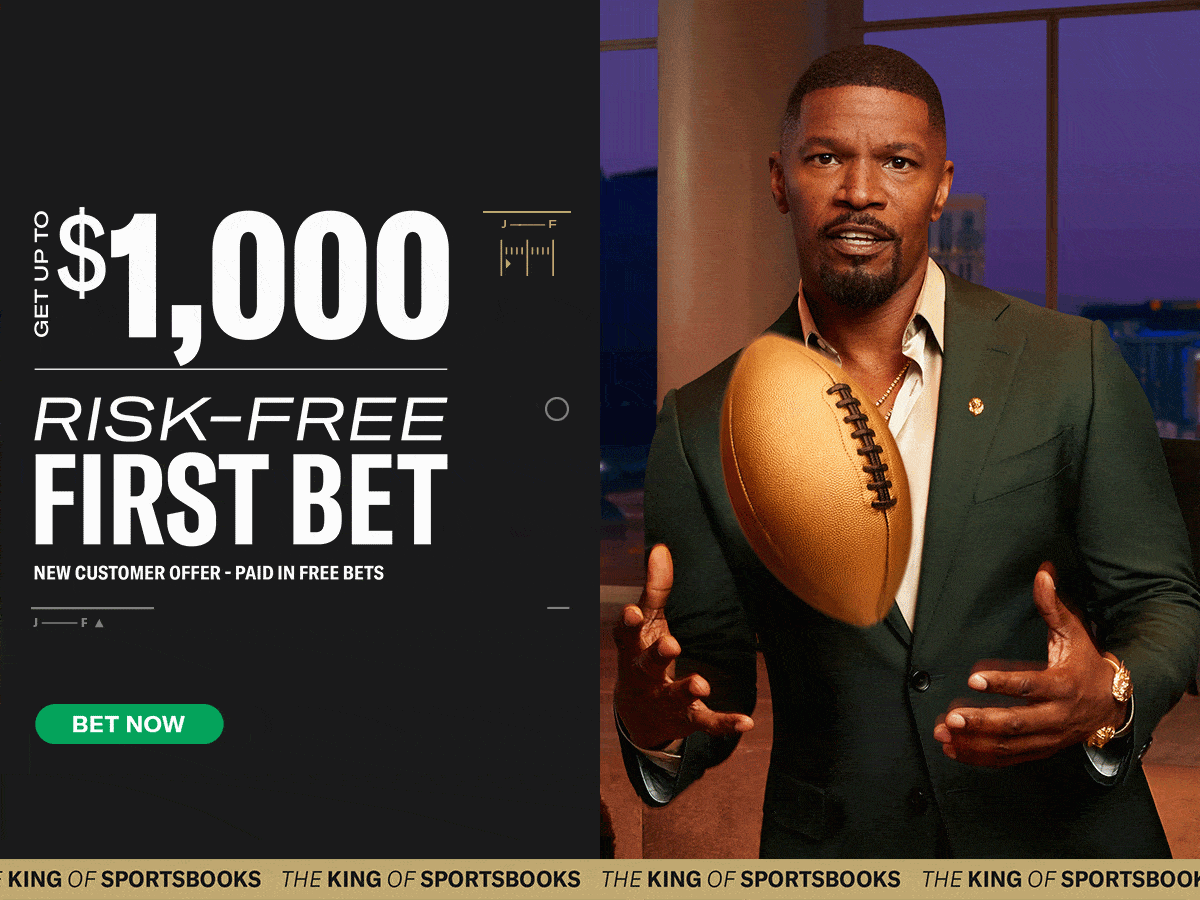 NFL Preseason Week 2 DFS
Week 2 Schedule
Thursday, Aug. 17
Cleveland Browns at Philadelphia Eagles, 7:30 p.m.
Friday, Aug. 18
Carolina Panthers at New York Giants, 7 p.m.

Cincinnati Bengals at Atlanta Falcons, 7:30 p.m.
Saturday, Aug. 19
Jacksonville Jaguars at Detroit Lions, 1 p.m.

Miami Dolphins at Houston Texans, 4 p.m.

Buffalo Bills at Pittsburgh Steelers, 6:30 p.m.

Chicago Bears at Indianapolis Colts, 7 p.m.

Tampa Bay Buccaneers at New York Jets, 7:30 p.m.

Tennessee Titans at Minnesota Vikings, 8 p.m.

Kansas City Chiefs at Arizona Cardinals, 8 p.m.

New England Patriots at Green Bay Packers, 8 p.m.

Denver Broncos at San Francisco 49ers, 8:30 p.m.

Las Vegas Raiders at Los Angeles Rams, 9 p.m.

Dallas Cowboys at Seattle Seahawks, 10 p.m.
Sunday, Aug. 20
New Orleans Saints at Los Angeles Chargers, 7:05 p.m.
Monday, Aug. 21
Baltimore Ravens at Washington Commanders, 8 p.m 
Strategies for DFS Lineups
I did this in my week one article, and I'm going to do it again. SGPN's Andrew Raub did a brilliant write-up for DFS for the Hall of Fame preseason game. He broke down five strategies to use in single-game DFS, but I think you could apply the strategies to multiple-game contests as well. Here's SGPN fantasy football guru Andrew Raub's DFS strategy write-up:
One Team Strategy
The first strategy is you could play heavily on one team. Take the defense, QB, RB, WR, and TE from one team. Then bring back a player you find either value in or think could score the most from that team. The captain could be anyone.
Three from Each Strategy
The second strategy is you could go with an even approach and take three players from either side. If you go this route, I prefer to pick players with just high floors. This game will be messy, and there will be little scoring opportunities. You want to take a shot on mostly high flyers or even guys that project to play the most minutes. Your captain should probably be a WR or RB.
QB from Each Strategy
Third strategy. QB is the way! Take a QB from each team, stacked with WR heavy, and then go RB, and maybe a kicker from the team you will feel will win. Your captain should probably be one of the QBs or WRs.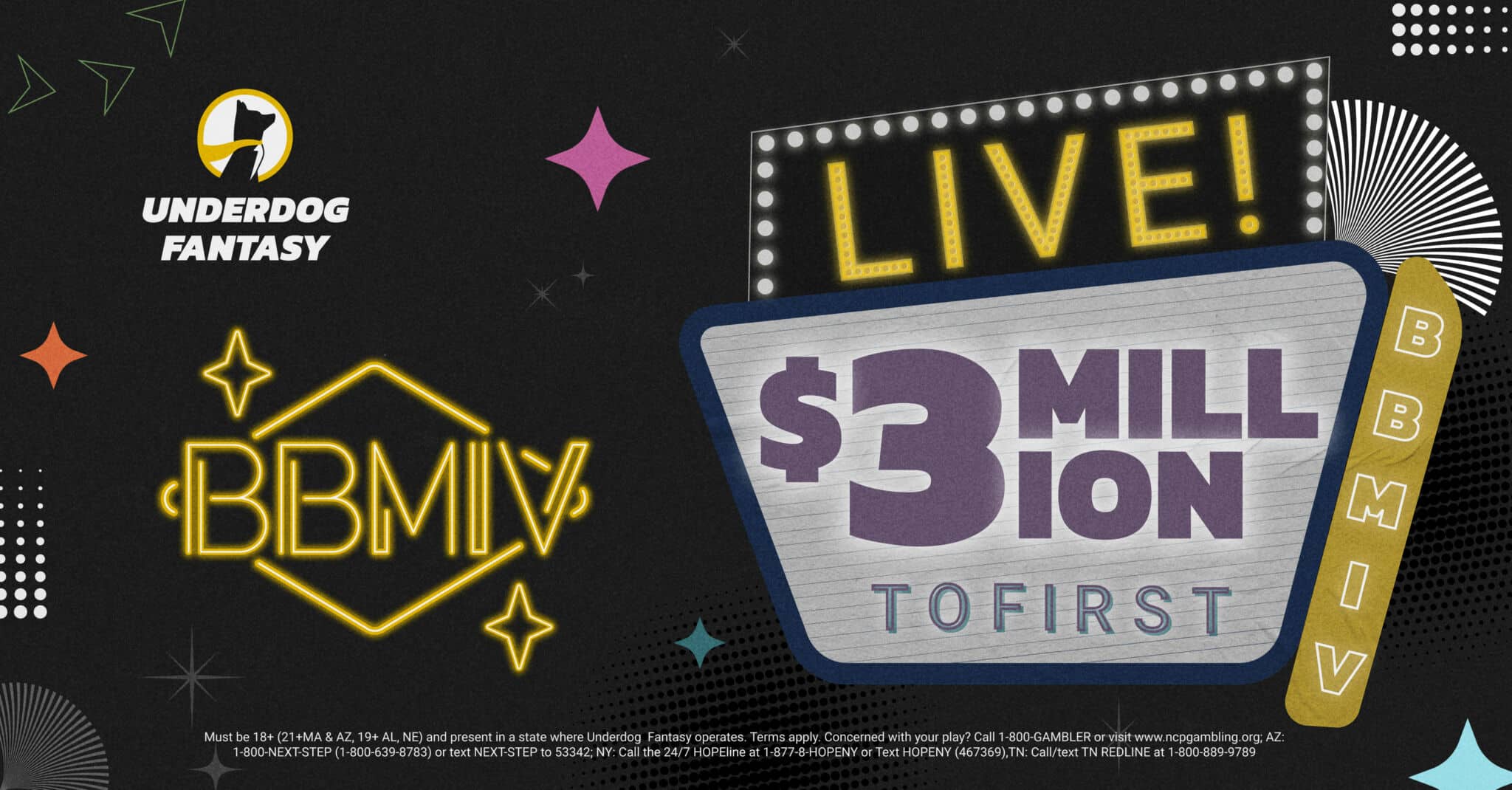 Key Players to Build Your Lineup Around:
Green Bay Packers QB Sean Clifford
Maybe it's the Penn State bias or the fact that Clifford led the NFL in passing yards in week one of the preseason. It could even be a mixture of both. Green Bay showed that it wasn't afraid to let Clifford throw, and it should be no different in their week two match-up against the New England Patriots.
Green Bay Packers RB Emanuel Wilson
Again, much like Clifford, this one comes down to how well Wilson played in Week 1. I know he only got six carries. But in those six carries, Wilson was able to put together 111 yards, including an 80-yard touchdown run. The Packers will want to see more of what they have in Wilson and give him even more carries in Week 2.
His name is Emanuel Wilson from Fort Valley State University and he made the most of his six carries: 111 rushing yards & 2 TDs 🔥@1kEmanuelWilson | @packers | #NFLPreseason pic.twitter.com/NgwhMdjhuj

— NFL (@NFL) August 16, 2023
Washington Commanders RB Chris Rodriguez Jr.
Although Rodriguez Jr. might have been underwhelming to some in Week 1 with only 39 yards, it's essential to look past the basic stats. Rodriquez averaged 7.9 yards on his five carries, as pointed out by the Commanders Wire on USA Today Sports. Commanders Wire also shared a tweet from Warren Sharp (below), demonstrating how impressive Rodriguez's limited number of carries was. I expect Washington to give him more carries in Week 2.
Washington RB Ty Chandler
Chandler finds himself competing for the backup running back job for the Vikings. Chandler's Week 1 stat line was 11 carriers for 41 yards and four receptions for 29 yards. Chandler is finding a way to involve himself in Minnesota's receiving and rushing games. Mix in that he's competing for a backup spot, and you might find the best recipe for your DFS lineup is adding Chandler. 
Houston Texans WR Tank Dell
Dell started his preseason strong with five receptions, 65 yards, and a touchdown. I'm looking for Dell to continue showing the NFL why fantasy owners are so high on him for the upcoming season. Look for Dell to impress even more as he gets up to speed with his first preseason game in the past.
Tank Dell is UNGUARDABLE 😳

Dell has reportedly been an "issue" for the Dolphins secondary through their practices together.

Will Anderson (Texans DE) said Dell is able to make "anyone" miss.

Dell has also reportedly showcased an "exceptional" work ethic, as he's reportedly… pic.twitter.com/oojb5QmwgY

— NFL Rookie Watch (@NFLRookieWatxh) August 17, 2023