We have already seen some surprising NFL cuts; who are the next cut candidates? We are going to look at each team in the NFL. This article will examine the 16 AFC teams and what fantasy-relevant players could get cut. We have already seen Dalvin Cook and DeAndre Hopkins cut this offseason. Last year we had rumors that the Chargers could move on from Keenan Allen.
We saw Aaron Jones and Joe Mixon take pay cuts recently. This is a business, and a lot of analytics lead teams are saying to move on from older, more expensive players. Let's look at some potential cut candidates and discuss the fantasy fallout.
All contract numbers and implications are from Spotrac.com.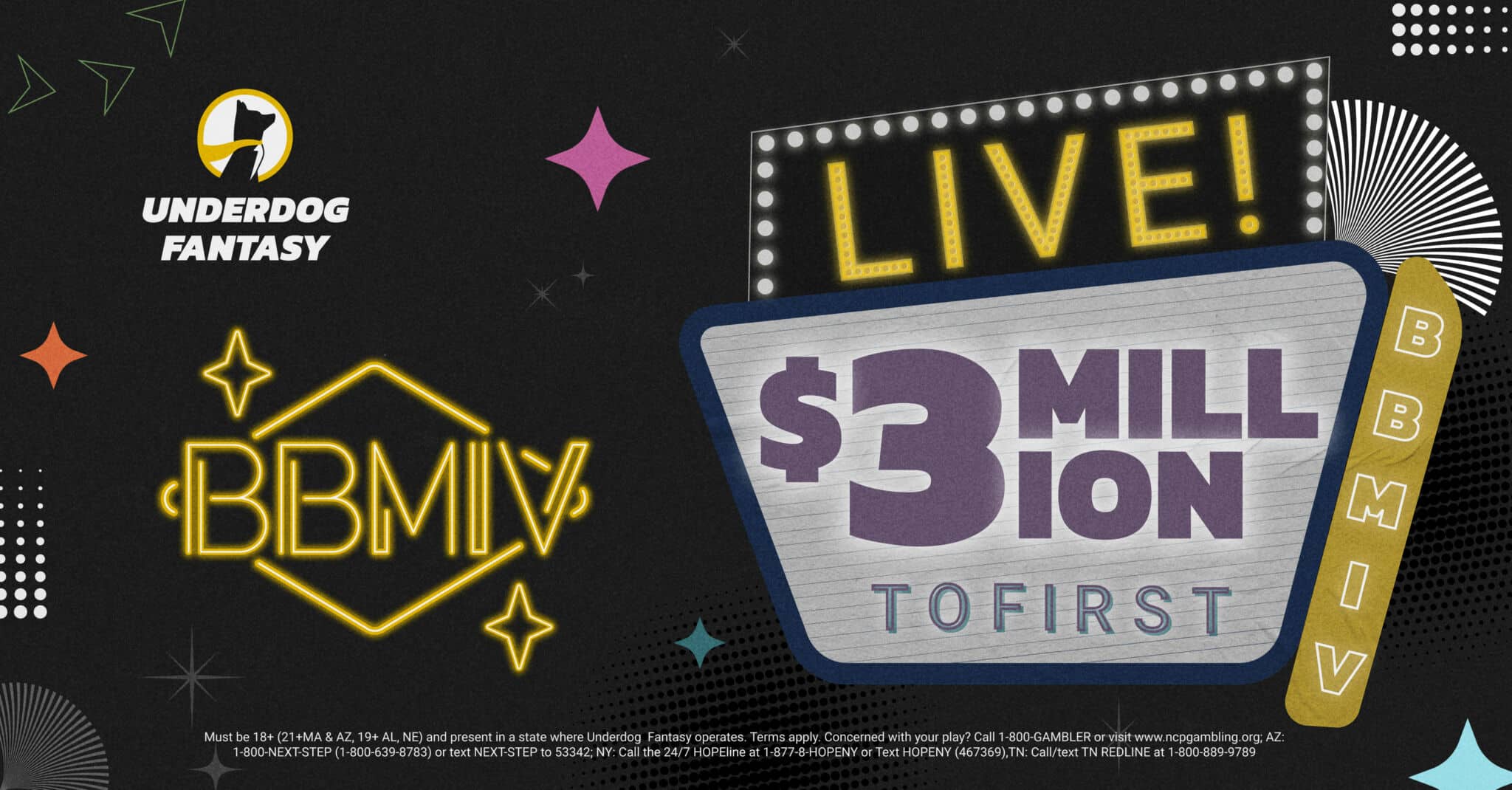 MORE SGPN FANTASY FOOTBALL CONTENT
Follow SGPN Fantasy Football on Youtube
NFL Cut Candidates from the AFC and the Fantasy Fallout
AFC East Cut Candidates
Trent Sherfield – WR –  Buffalo Bills
Cap Hit: $1,770,000
Dead Cap: $750k
Savings: $1,020,000
Beneficiaries: Deonte Harty and Khalil Shakir
The team gave a two-year contract to Deonty Harty, and they guaranteed $800 of Latavius Murray's $1.3 Million contract. The easy choice was Nyhiem Hines; his accident will likely make that a reality, unfortunately. Sherfield could find himself the odd man out behind Diggs, Davis, Shakir, Harty, and Shorter.
Sherfield is currently listed as their slot WR in the unofficial depth chart. Harty or Shakir would be the beneficiaries in this case. Harty is a sneaky stash in this scenario; Shakir would be a trade target that is a little harder to acquire. I am following the money, and Harty received a two-year contract worth up to $5.25 Million with $4.75 Million guaranteed at signing.
Chosen Anderson – WR – Miami Dolphins
Cap Hit: $1,093,500
Dead Cap: $152,500
Savings: $941,000
Beneficiaries: WR Braxton Berrios and WR Cedrick Wilson
Robbie "Chosen" Anderson has not been relevant in years, and the Cardinals quickly moved on from him after trading for him. He is currently slated as a second-string player with Miami; he does have the speed they like.
The cap savings make too much sense when the team has Tyreek Hill and Jaylen Waddle and would likely keep special teams contributors Braxton Berrios as well as Cedrick Wilson over Anderson. Berrios is currently listed as the slot WR and will split time with Cedric Wilson in 2023.
Kendrick Bourne – WR – New England Patriots
Cap Hit: $6,872,539
Dead Cap: $1,416,667
Savings: $5,455,872
Beneficiaries: WR Tyquan Thornton and WR Juju Smith-Schuster
Bourne himself could be the real winner here. He could leave New England and find himself quickly on a roster. Bourne had 55 receptions, 800 yards, and five touchdowns in his first year in New England. Last year was a disaster, and his production dropped.
The team just extended DeVante Parker and signed Juju Smith-Schuster. They also have second-round pick Tyquan Thornton needing more playing time. Bourne could offer a speedy option and veteran presence if a team suffers an injury.
Randall Cobb – WR – New York Jets
Cap Hit: $2,882,352
Dead Cap: $250k
Savings: $2,632,352
Beneficiaries: WR Allen Lazard and WR Corey Davis
Both Randall Cobb and Corey Davis are at risk here. Aaron Rodgers took a massive pay cut, and that gave the Jets some cap flexibility to go after Dalvin Cook or other players. Corey Davis would save the Jets almost $11 Million, but maybe they can find a way to restructure his deal versus cutting him, as this team is better with him. Rodgers loves Cobb, but if he is serious about winning, it is time to let Cobb walk.
Cobb got a nice payday to come out to New York with Rodgers for a few months. Allen Lazard is an interesting player, and if Corey Davis got cut, it would increase his stock even more. He has familiarity with both Rodgers and Hackett. The last time he was with those two, he had eight touchdowns in just 13 games.
AFC North Cut Candidates
Devin Duvernay – Baltimore Ravens
Cap Hit: $ 4,525,966
Dead Cap: $221,966
Savings: $4,304,000
Beneficiary: WR Rashod Bateman
The Ravens have a few candidates; injuries could end up determining. Keaton Mitchell seems like a likely candidate to replace Justice Hill. He offers a similar skillset and is on a cheap rookie deal for four years. Gus Edwards carries a $4.63 Million cap hit. It would make sense to cut him if the knee is not healthy, but it would not save them money.
Duvernay is in the last year of his contract, and the team could save some money by moving on. They also could open up more playing time for first-round picks Rashod Bateman and Zay Flowers. The team has other players, Nelson Agholar, Tylan Wallace, and LaQuan Treadwell, fighting for roster spots that will cost a lot less.
Trent Taylor – WR – Cincinnati Bengals
Cap Hit: $1,092,500
Dead Cap: $52,500
Savings: $1,040,000
Beneficiary: WR Charlie Jones
Charlie Jones replaced Trent Taylor as soon as he was drafted in the third-round of the NFL Draft. Charlie Jones could end up being a long-term replacement for Tyler Boyd. The team will need every penny they have to pay Joe Burrow and Tee Higgins next offseason, as well as Ja'Marr Chase the following year.
Charlie Jones will benefit from learning behind this amazing trio of wideouts. Moving Taylor out of his way makes sense from an analytics and a financial standpoint to help his development.
Anthony Schwartz – WR – Cleveland Browns
Cap Hit: $1,326,279
Dead Cap: $448,372
Savings: $887,907
Beneficiary: WR Cedric Tillman
The Cleveland Browns were busy all offseason adding pass-catchers. This points to the rumors being true that the Browns intend on passing more. They traded a second-round pick for Elijah Moore and used a third-round pick on Cedric Tillman. The team could move on from this former third-round pick. Schwartz is already falling down the depth chart, but Tillman could find himself on the field early.
Gunner Olszewski – WR – Pittsburgh Steelers
Cap Hit: $2,617,500
Dead Cap: $617,500
Savings: $2,00,000
Beneficiary: WR Calvin Austin
Calvin Austin is slated as the team's primary returner. This role will allow the team to move on from Gunner and allow him to showcase his talent. He also will slide in behind Allen Robinson in the slot. Austin was a Senior Bowl standout and a Twitter darling in 2022. He, unfortunately, missed almost all of 2022 with injuries. It will be an uphill climb after doing nothing in year one, but he could be a player to watch in 2023.
AFC South Cut Candidates

Mike Boone – RB – Houston Texans
Cap Hit: $1,405,885
Dead Cap: $300k
Savings: $1,105,885
Beneficiary: RB Xazavian Valladay
Both Devin Singletary and Dare Ogunbowale benefit from this. Singletary is expected to be the clear RB2, and Dare will be battling with Boone for that third-down back role. A sleeper in this backfield is Xazavian Valladay, a solid runner at Arizona State last year. This is a player worth stashing; he took over for Rachaad White last year and had 16 rushing touchdowns on 1,192 rushing yards.
He was 15th in the country in explosive runs (10+ yard runs). He was 15th in breakaway run percentage behind Devon Achane and Tyjae Spears. Valladay also had the fifth most receptions (37). Xazavian is worth a stash in your deep leagues, as both Ogunbanwale and Boone could be moved on.
Mo Alie-Cox – TE – Indianapolis Colts
Cap Hit: $5,310,000
Dead Cap: $2,390,000
Savings: $2,920,000
Beneficiary: TE Jelani Woods
The Indianapolis Colts have a new coaching staff, and their roster is in flux. The team drafted Jelani Woods last year, as well as Kyler Granson; they drafted Will Mallory this year.
This team could wait until 2024 and walk away from Alie-Cox with the 2024 opt-out (two years, $11.6 Million, $0 Dead Cap). The team could also move on early and allow the younger players to develop. Woods could benefit and turn into the top option. Mike Clay has Woods projected to be the team's number 1 Tight End in 2023.
JaMycal Hasty – RB – Jacksonville Jaguars
Cap Hit: $1,570,000
Dead Cap: $150,000
Savings: $1,420,000
Beneficiary: Travis Etienne
Jamal Agnew was a cut candidate; the team could save $4.7 Million by moving on from him. But his role as a return specialist could save his roster spot. JaMycal Hasty could be the odd man out with the addition of Tank Bigsby and a healthy Jamal Agnew. Last year the Jaguars used James Robinson as the primary back, and Travis Etienne was second.
Things quickly changed, and then the team moved on from Robinson. Etienne and Hasty shared the backfield, Hasty taking most of the receiving game work. This year the team has Etienne and Bigsby; Bigsby doesn't profile as the pass-catcher. Etienne is expected to get the majority of that role. Having Hasty out of town just makes that even more clear.
Ryan Tannehill – QB – Tennessee Titans
Cap Hit: $36,600,000
Dead Cap: $18,800,000
Savings: $17,800,000
Beneficiary: Will Levis
This one is a long shot, but this would save the Titans a lot of money. This would also open up the path for Will Levis. The team will struggle to find a trade partner for Tannehill if they decide to move on. This move is less likely now that the team has added DeAndre Hopkins.
But we could still see this happen for a few reasons. Tannehill could make a request to leave if he feels like he is going to be a backup or wants to force his way out. We already saw a scare with Joe Burrow. Tannehill could try to find his way out if an opportunity arises or if the team likes what they see from Levis.
AFC West Cut Candidates
K.J. Hamler – WR – Denver Broncos
Cap Hit: $2,270,905
Dead Cap: $687,660
Savings: $1,583,245
Beneficiary: WR Marvin Mims
K.J. Hamler really has not done anything that makes him safe. Hamler has 42 career catches, 620 receiving yards, and three touchdowns in three seasons. The team also is getting Tim Patrick back, as well as drafted Marvin Mims in the third round. Hamler is in the last year of his deal, but he could be out a year early.
This opens the door for Marvin Mims, who fits that Lance Moore or Devery Henderson type of player that Sean Payton always has. Mims is expected to have an impact in year 1, and Hamler leaving would only solidify this.
Justin Watson – WR – Kansas City Chiefs
Cap Hit: $2,150,000
Dead Cap: $150,000
Savings: $2,000,000
Beneficiary: WR Justyn Ross
Clyde Edwards-Helaire is another cut candidate that might be more of a surprise. The team doesn't really save a lot of money ($865k), but they get to move on from their mistake. The team could end up bringing on another back, like Kareem Hunt or Darrel Henderson. The emergence of Justyn Ross and the addition of Rashee Rice make it likely they make a cut.
Watson would be more likely than MVS not to make the roster. No one really knows what to do outside of Travis Kelce. Justyn Ross is a talented player that has had two offseasons to prepare himself. He is taking first-team reps and getting an opportunity in camp already. The injury to Kadarius Toney also opens up some opportunities for him. Richie James is another sneaky stash, but Ross is the guy to watch.
Brandon Bolden – RB – Las Vegas Raiders
Cap Hit: $2,850,000
Dead Cap: $625,000
Savings: $2,125,000
Beneficiary: RB Zamir White
Bolden brings a lot to the special teams, but is it worth the $2 Million? The Raiders could pave the way for some younger players and save money at the same time. The team is in a dispute with Josh Jacobs, and they are trying to offer him some more money.
The team has a role for Ameer Abdullah, and Zamir White has fourth-round draft capital. White could be the main beneficiary if Josh Jacob misses any time with injury or due to his contract dispute.
Jalen Guyton – WR – Los Angeles Chargers
Cap Hit: $1,232,500
Dead Cap: $0
Savings: $1,232,500
Beneficiary: WR Josh Palmer
This one is pretty simple; Guyton is the odd man out as a domino effect from the Quentin Johnston draft pick. The team will keep Josh Palmer over Guyton. Guyton's speed will help him find a team pretty quickly. Josh Palmer doesn't really have any dynasty value at this point.
He had great draft capital, but he is buried on the depth chart. Palmer is worth a stash in deeper leagues, as he will be a free agent next year. He could also benefit if the team were to move on from Mike Williams and/or Keenan Allen in the near future. But the changes are pretty slim.