Can you feel the energy in the air?! NFL training camp is officially underway. The NFL regular season is right around the corner. 42 DAYS UNTIL NFL FOOTBALL!!
Speaking of NFL football, have you paid attention to all off-season trades and signings? There have been quite a few. Let's look at five off-season trades/moves and some prop bets to match. (Odds as of 7/28/2023, and as always, please bet responsibly.)
Go here for daily NFL Content!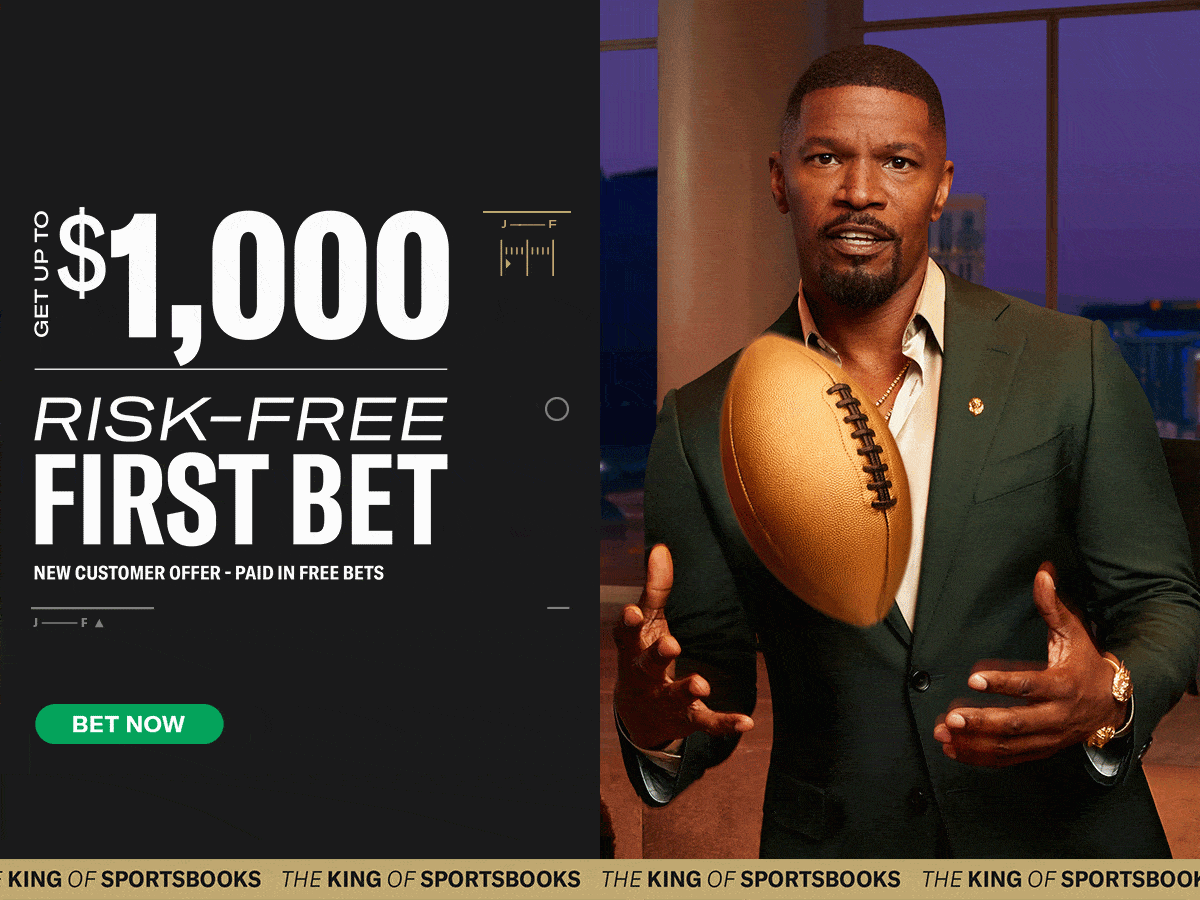 5 NFL Off-Season Moves and Prop Bets That Relate
Aaron Rodgers traded to the New York Jets:
This is easily the most talked about move during the off-season. Pat McAfee's favorite guest Aaron Rodgers is leaving on a jet plane (get it?) and heading to the Big Apple. Rodgers will look to shine bright for the Jets in the city that never sleeps but is rumored to like hanging out in the dark. 
Relevant Bets:
Aaron Rodgers Over 3800.5 Passing Yards -112 / Under 3800.5 Passing Yards -112, FanDuel
Aaron Rodgers Over 27.5 Passing TDs -112  / Under 27.5 Passing TDS -112, FanDuel
Few are better than Aaron Rodgers at caring for his physical and mental health. Because of that, expect very minimal regression from the 18-year veteran. Rodgers wants to show everyone what he can do outside of a Packers uniform. Think Tom Brady's first season with Tampa Bay. Remember the one that ended with a win in Super Bowl LV?
While I don't expect the Jets to win Super Bowl LVIII, I expect an MVP-like season out of Rodgers. In case you forgot, Rodgers's most recent of his four MVP seasons happened in 2021. And that was also his second MVP season in a row, going back to back in 2020 and 2021. 
I like the over on the passing yards and the TDs for all the above reasons. Rodgers will again tap into the fountain of youth, and a change of scenery will result in a rejuvenated Rodgers to led the Jets.
Rodgers has an exciting receiving core in Garrett Wilson, Corey Davis, and former Green Bay Packers teammates Allen Lazard and Randall Cobb. Mix in running backs Breece Hall, Michael Carter, and Israel Abanikanda. The Jets have put together an offense where Rodgers can drive down the field. 
One final item worth mentioning is that Rodgers has hit over 3800.5 passing yards in all but three seasons as a starter (15 total seasons as a starter). In two of the seasons, Rodgers suffered significant injuries. So, in reality, Rodgers has only missed this once as a starter when healthy. The one season he missed? Last year where he only missed by 105.5 yards. Count on Rodgers to deliver on both overs.
DeAndre Hopkins signs with the Tennessee Titans:
In the second most talked about move during the offseason, wide receiver DeAndre Hopkins made The Boys (Will Compton and Taylor Lewan) and Titans' fans happy with his decision to sign with Tennessee. While many people considered Kansas City and New England as front runners, ultimately, Mike Vrabel and company were able to land the talented wide receiver. 
Relevant Bets:
DeAndre Hopkins Over 850.5 Receiving Yards -110 / Under 850.5 Receiving Yards -110, DraftKings
DeAndre Hopkins Over 4.5 Receiving TDs -125/ Under 4.5 Receiving TDs +105, DraftKings
The play here is Hopkins Under 850.5 Yards, and it's not because I don't think Hopkins is still a very talented receiver. What scares me is the quarterback mess that he is walking into. Will Tannehill be the starter in week one? What about Willis?
Oh, and don't forget Mr. Mayonnaise in his Coffee Will Levis is there too. Receiving comes down to having chemistry with your quarterback, and unfortunately for Hopkins, the chemistry will be able to be developed with a potential revolving door of quarterbacks.
Also, Hopkins hasn't played a full season in two years due to injuries and suspensions and hasn't reached the over in the past two seasons. Play the Under here. 
While playing the under for yards, the Over is the play here for touchdowns. Hopkins should be able to put together at least five touchdowns with the multiple quarterbacks that will likely throw him the ball. Hopkins has had at least five touchdowns in five of his past six seasons, so look for him to make it six out of seven.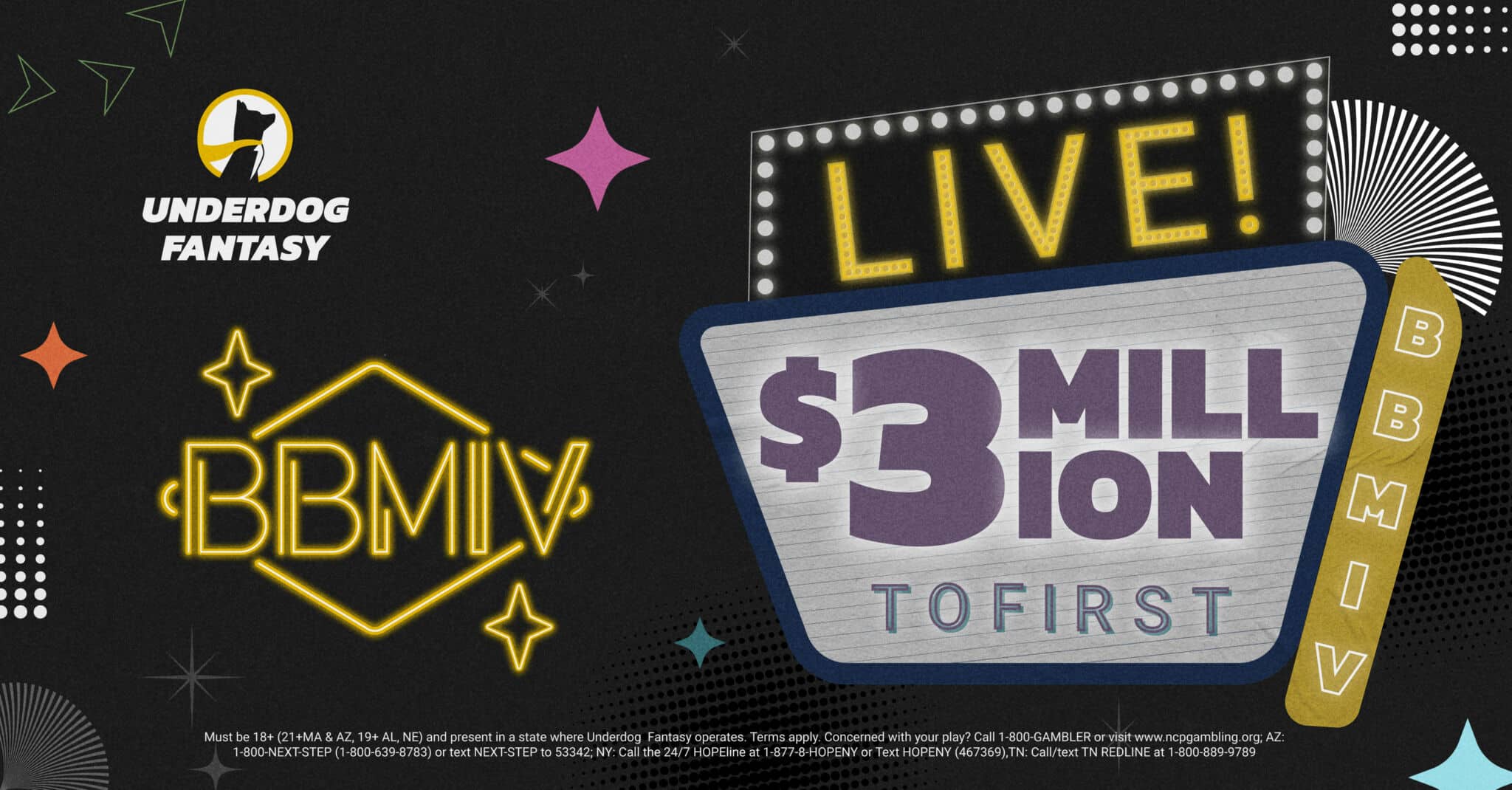 Derek Carr signs with the New Orleans Saints:
Derek Carr and head coach Dennis Allen look to show the NFC South and the entire league what they can do. Carr arrives from Las Vegas after signing a four-year deal with the Saints, reuniting Carr and Allen. He looks to recover from a rocky tenure with the Raiders, with tools like Chris Olave, Alvin Kamara, and even a returning Jimmy Graham?! Carr looks to show the Raiders they should have never let him go. 
Relevant Bets:
Derek Carr Over 3725.5 Passing Yards -112 / Under 3725.5 Passing Yards -112, FanDuel
Derek Carr Over 22.5 Passing Touchdown -112 / Under 22.5 Passing Touchdowns -112, FanDuel
I'm on both the overs here, big time. The Saints have the second-easiest strength of the schedule for the upcoming season. The Saints have a star receiver in Olave and tight-end touchdown targets galore in Juwan Johnson, Taysom Hill, Foster Moreau, and Jimmy Graham. Now the Saints also have an underrated quarterback in Carr.
I've always thought Carr could be a great quarterback in the right system with the right pieces surrounding him, and now he has that. Plus, he has a coach that truly believes in him, allowing him to focus on delivering good results on the football field. Carr has hit the over for passing yards six out of his nine seasons in the NFL, with one of the seasons he missed the over being his rookie year. Carr has also had over 22.5 touchdowns in his past three seasons and five out of his nine career seasons.
I'm expecting a lot of Carr this upcoming season, plus I love the Saints having the second-easiest schedule. Hammer the over on both of these! (Also, maybe even consider sprinkling a little for Carr to have the most passing yards in the NFL at +4000) 
Darren Waller traded to the New York Giants:
Keeping with the theme of players traded by the Raiders, the Giants acquired TE Darren Waller early in the offseason. Waller looks to establish himself immediately in the Giants' offense and gives quarterback Daniel Jones a talented and veteran pass catcher he can rely on.
Relevant Bets:
Darren Waller Over 700.5 Receiving Yards +100 / Under 700.5 Receiving Yards -120, DraftKings
Darren Waller Over 4.5 Receiving TDs +110 / Under 4.5 receiving TDs -130, DraftKings
I'm high on both the overs here in what will hopefully make SGPN's co-founder Ryan Krammer happy. Waller had back-to-back 1100-yard seasons in 2019 and 2020, and with the help of head coach Brian Daboll and quarterback Jones, Waller should be able to return to elite tight-end form in what I'm envisioning as a toned-down version of the role Travis Kelce plays for the Kansas City Chiefs.
Jones has lacked a consistent pass catcher since becoming the starter, and Waller can provide him just that. Reports from training camp are already starting to state that Waller "continues to be everything the Giants hoped he'd be." As an Eagles fan, this pains me to write, but I think too many people are sleeping on the Giants. Count on Darren Waller to be one of the Giants' players who wakes them up during the season on his way to delivering both overs. 
Saquon Barkley agrees to sign his franchise tag with the New York Giants:
In one of the most recent offseason transactions, running back Saquon Barkley has agreed to a modified franchise tag with the Giants. There was talk of Barkley sitting out training camp or potentially starting the season. According to Barkley, he had an "epiphany" that made him want to sign the franchise tag. 
Relevant Bets:
Saquon Barkley Over 1000.5 Rushing Yards -112 / Under 1000.5 Rushing Yards -112, FanDuel
Saquon Barkley Over 7.5 Rushing TDs -112 / Under 7.5 Rushing Tds -112, FanDuel
Barkley revenge season is loading….. Barkley is back with the Giants on a franchise tag and isn't happy about it. With Barkley and the Giants unable to come to a long-term agreement on a contract, this could very well be the last season Saquon will be sporting the Red and Blue of the New York Giants. 
Per ESPN, Barkley has recently stated, "I can sit here and lie to you and be like, 'I wasn't disappointed,' or 'I wasn't this and that or a third.' That would just be a flat-out lie," Barkley said. "But I am mature enough to understand that it's a business. Understand that deals don't get done every year."
With Saquon taking the high road and understanding the business here, I'm sure he also understands that if he has an undeniable year, he can secure a favorable contract in the free agency during next year's offseason. (That is if the Giants don't choose to use the franchise tag again or agree on a contract).
Understanding this, I expected Barkley to have his best season yet. Saquon rushed for 1,312 yards and ten touchdowns last season. Based on his numbers last season, I was shocked to see how low FanDuel had his rushing yards and TDs. I'm looking for Barkley to crush both totals and hit the overs without a sweat.