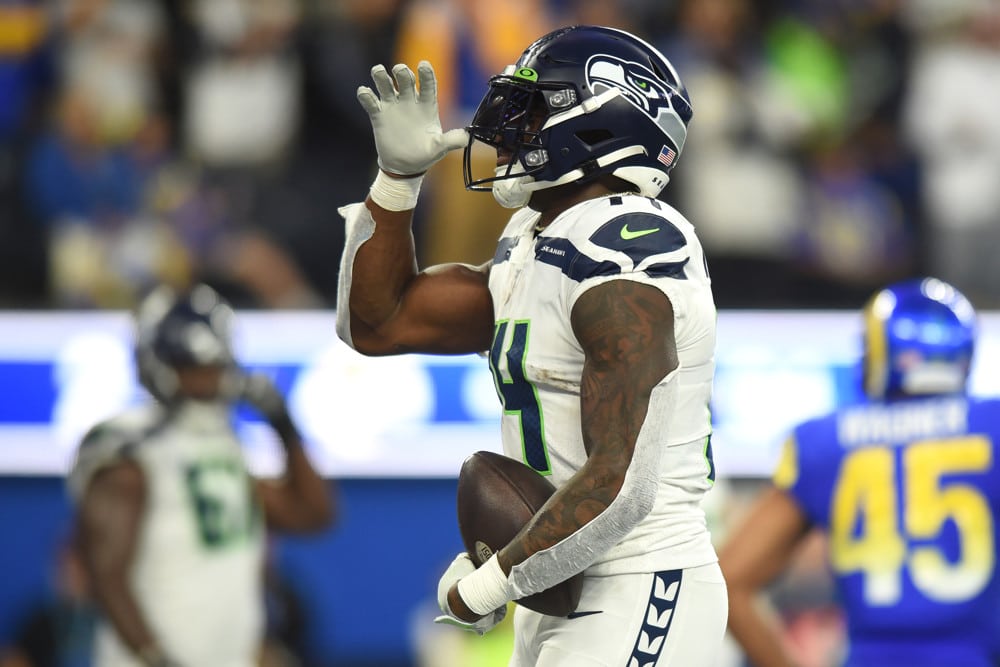 As the NFL season looms, fantasy football enthusiasts are eagerly gearing up for the most anticipated month of the year. Among the myriad of decisions that need to be made, one crucial aspect is identifying the hidden gems and potential bargains at the wide receiver position.
Below, we will delve into my top three values at the position for the 2023 NFL season. Whether you're a seasoned fantasy veteran or a newcomer to the virtual gridiron, our comprehensive analysis will aid you in pursuing a fantasy football championship.
All wide receiver ADPs are courtesy of Underdog Fantasy Football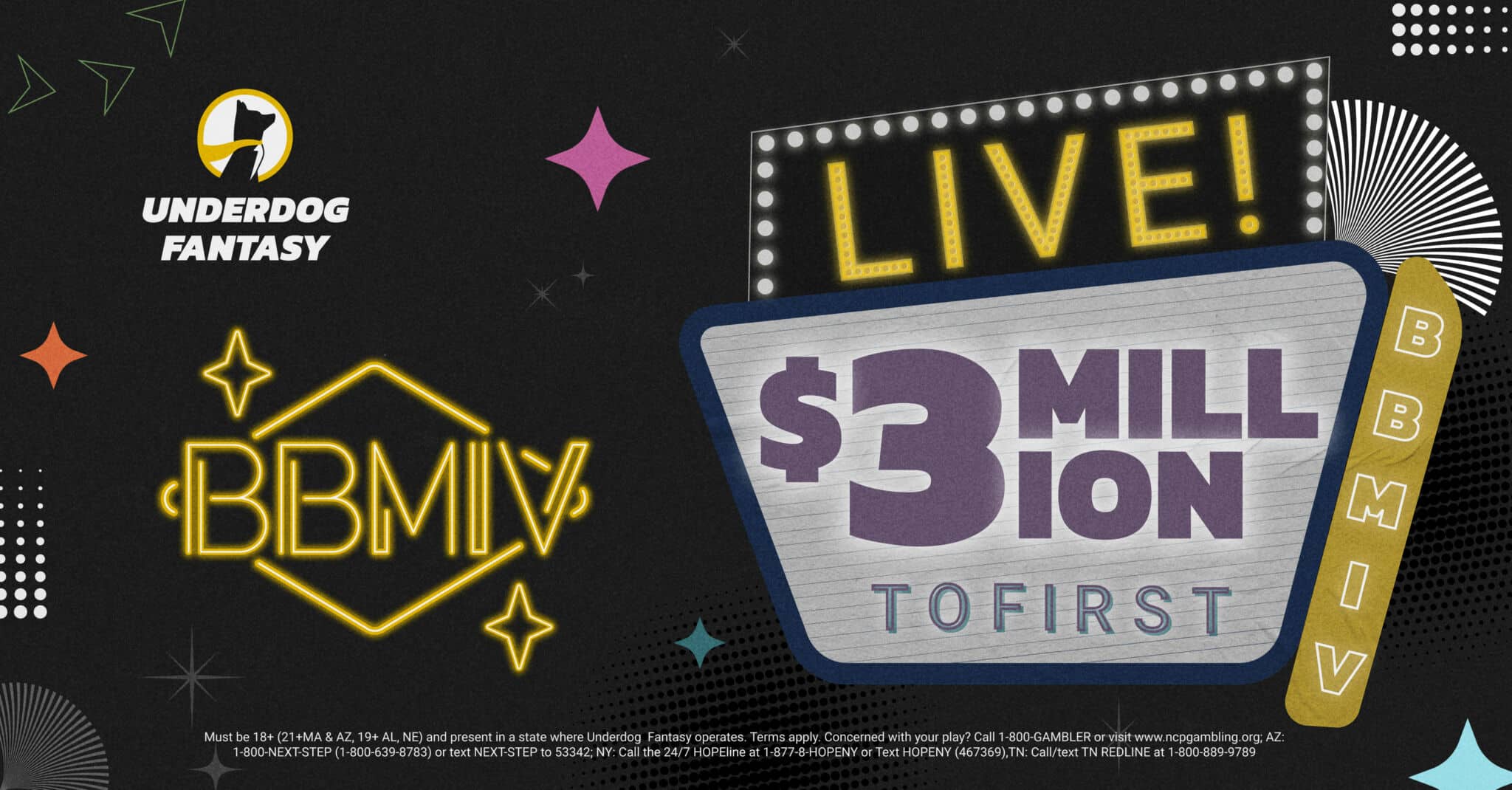 MORE SGPN FANTASY FOOTBALL CONTENT
Follow SGPN Fantasy Football on Youtube
Top 3 2023 Fantasy Football Wide Receiver Values
Diontae Johnson – Pittsburgh Steelers
2023 Fantasy Football Wide Receiver ADP: WR29
It was a tumultuous 2022 NFL season for Diontae Johnson, who found himself entangled in a web of misfortune. The Pittsburgh offense was a mess with questionable play-calling and poor quarterback play. Unfortunately, this downward spiral directly impacted Johnson's fantasy football value despite his consistent efforts.
As the sixth-most targeted receiver in the entire league, Johnson was once again asked to shoulder a large workload. Nonetheless, the combination of Kenny Pickett's struggles and missed opportunities downfield left him without a single touchdown reception. This starkly contrasted with his impressive performance in previous seasons and resulted in Johnson finishing as the WR28 in 2022.
However, the tides have turned, and fantasy managers should be optimistic in 2023. The offensive line should be much better, leading to improved quarterback play. Pickett ultimately faced his fair share of struggles during his rookie year in 2022.
However, one must not be quick to dismiss his potential for growth and development. Kenny Pickett's underlying metrics suggest that he has the potential to ascend into a middle-of-the-pack producer. If he can find his footing and gain confidence, it bodes well for Diontae Johnson's fantasy prospects.
Furthermore, the Steelers boast one of the most formidable skill position groups in the entire league. With Johnson lining up alongside fellow stars like Najee Harris and Pat Freiermuth, the Pittsburgh offense has the potential to be a potent force once again. This should create more plays and touchdown opportunities for the whole offense.
@SGPNJB is Dropping 50 Picks in 50 Days via @UnderdogFantasy

🏈 49 Days Until Kickoff
🏈 Diontae Johnson Ov/Un
🏈 Receiving Yards@GamblingPodcast https://t.co/FHGxwLNAfm

— SGPN Fantasy Football (@SGPNfantasy) July 21, 2023
Fantasy managers often look for value picks, and Diontae Johnson represents precisely that in the 2023 fantasy football landscape. Given his proven ability to rack up targets and receptions, coupled with the anticipated improvements in Pittsburgh's offensive line and overall performance, Johnson is poised for a bounce-back season.
Chris Godwin – Tampa Bay Buccaneers
2023 Fantasy Football Wide Receiver ADP: WR30
Despite enjoying a career-high in targets and receptions during the 2022 season, Chris Godwin has found himself surprisingly undervalued. While he may not have been very efficient in converting his opportunities, his situation played a significant role. The offensive line was in disarray, and even the legendary Tom Brady showed signs of aging.
Chris Godwin priced outside the top 24 WRs feels like a crime. Even if we expect Tampa to be bad, the pass volume/game scripts will still be there. pic.twitter.com/9WyoKSbTyX

— Kyle Lindemann (@LuckIsMadeFF) July 19, 2023
Now, as the 2023 season approaches, Chris Godwin is presented with a fresh start in a revamped offense. Baker Mayfield will lead the offense along with Dave Canales, who experienced success as the quarterbacks coach in Seattle, as the new offensive coordinator, the potential for positive change is evident. Mayfield, a talented quarterback, will also have a better offensive line to work with, offering him an opportunity to succeed.
While it's undeniable that Mayfield is not a direct improvement over Tom Brady, the change in offensive dynamics opens doors for Chris Godwin to flourish once again. Godwin is once again likely to command a significant share of targets as the primary target in the new-look offense.
It's important to remember that Chris Godwin finished as the WR19 in PPR leagues last season, even amidst the challenges he faced in the Buccaneers' offense. Therefore, the perception of him as a mere WR3 in 2023 drafts presents a clear opportunity for fantasy managers to capitalize on his true potential.
Considering these changes, Godwin can capitalize on more scoring opportunities and potentially become a more efficient playmaker. Even if there is a slight drop in targets due to the team's overall offensive improvement, it will ultimately be offset by an increase in effectiveness in converting those chances into valuable fantasy points.
DK Metcalf – Seattle Seahawks
2023 Fantasy Football Wide Receiver ADP: WR15
In 2022, high volume yet inefficient seasons seemed to plague some of the NFL's top wide receivers, and DK Metcalf was no exception. Despite being targeted the 11th most times in the league, he ended up only 24th in fantasy points per game. Metcalf's touchdown numbers and yards per route run, which ranked among the best in the NFL over the past two years, saw a notable drop in 2022 as well.
Although he enjoyed a career-high in targets during the season, Metcalf struggled to capitalize on those opportunities effectively. Nevertheless, his proficiency in garnering deep targets remained noteworthy. However, there's a silver lining for the upcoming 2023 season. Geno Smith showcased remarkable accuracy last year, particularly on deep throws. As a result, Metcalf and he should find more success downfield.
Apply all of this to 2023 and we are left with just six possible WRs to be the WR1 overall

Justin Jefferson
Ja'Marr Chase
Ceedee Lamb
AJ Brown
Amon-Ra St Brown
DK Metcalf

Here is why each of them could do it

— Alex Caruso (@AlexCaruso) July 18, 2023
Moreover, the overall offense promises to be fantastic, boasting one of the league's most talented skill position groups. While the addition of Jaxon Smith-Njigba raises concerns, he is more likely to impact the role of the aging Tyler Lockett. Additionally, Smith-Njigba's playing style is more comparable to Lockett's. This will leave Metcalf poised to continue to be the playmaker in the offense.
Considering the combination of Geno Smith's strong quarterback play and the team's supporting cast, DK Metcalf is set up for his best fantasy season to date in 2023. If he can regain his previous touchdown prowess and capitalize on the deep targets, Metcalf has the potential to be a top-10 fantasy receiver.