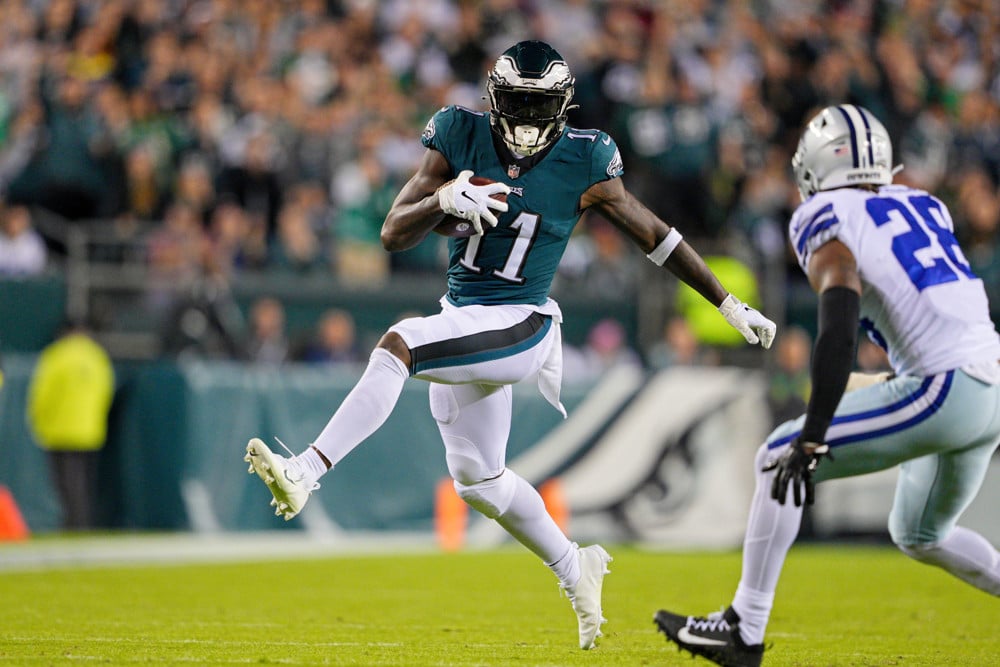 The Hall of Fame game is almost upon us, and that means it's time for NFL football! The Offensive Player of the Year has been awarded since 1972, with running back Larry Brown being the first to win the award. This award differs from the Most Valuable Player (which has only been won by a non-quarterback one time since 2007), and only three players have won both awards in the same year since 2014.
Offensive Player of the Year is typically awarded to a player who breaks a record or crosses an amazing single-season statistical number. Justin Jefferson won the award last year, putting up the sixth-best single-season receiving yards performance in NFL history. OJ Simpson won the award after becoming the first player to rush for 2,000 yards. Dan Marino won it after he was the first player to throw for 5,000 yards.
Running backs have won this award the most at 26 times. Quarterbacks have won it 20 times, while wide receivers have only won the award five times. However, as the league changes shape once again, Wide Receivers have won the award the last two years in a row and three of the last four seasons. Those receivers are Justin Jefferson in 2022, Cooper Kupp in 2021, Michael Thomas in 2019, and Jerry Rice in both 1993 and 1987.

NFL 2023 – Offensive Player of the Year Odds and Best Bets
Last 10 Offensive Player of the Year Award Winners
2022 – Justin Jefferson
2021 – Cooper Kupp
2020 – Derrick Henry
2019 – Michael Thomas
2018 – Patrick Mahomes (Also Won MVP)
2017 – Todd Gurley
2016 – Matt Ryan (Also Won MVP)
2015 – Cam Newton (Also Won MVP)
2014 – DeMarco Murray
2013 – Peyton Manning (Also Won MVP)
2023 NFL Offensive Player of the Year Award Winner Odds via Caesars Sportsbook
Christian McCaffery +1100
Ja'Marr Chase +1100
Justin Jefferson +1200
Nick Chubb +1800
Tyreek Hill +1800
Derrick Henry +2000
Deebo Samuel +2000
Cooper Kupp +2000
Devante Adams +2000
Joe Burrow +2000
Jonathan Taylor +2000
Stefon Diggs +2000
Lamar Jackson +2200
Justin Fields +2200
Travis Kelce +2500
Garrett Wilson +2500
Jalen Hurts +2500
Saqoun Barkley +2500
Amon-Ra St Brown +2500
Patrick Mahomes +2500
Aaron Rodgers +3000
Josh Allen +3000
Justin Herbert +3000
Jaylen Waddle +3500
Breece Hall +3500
Tony Pollard +3500
DeAndre Hopkins +3500
Ceedee Lamb +3500
Trevor Lawernce +4000
Austin Ekeler +4000
Bijian Robinson +4000
Tua Tagovailoa +4500
Trey Lance +4500
Deshaun Watson +4500
AJ Brown +4500
Najee Harris +5000
Dak Prescott +5000
Dalvin Cook +5000
Travis Etienne +5000
Terry McLaurin +6000
Christian Watson +6000
Jerry Juedy +6000
Alvin Kamara +6000
Michael Thomas +6000
Rhmondre Stevenson +6000
Josh Jacobs +6000
Calvin Ridley +6000
Amari Cooper +6000
Chris Olave +6000
Javonte Williams +6000
2023 NFL Offensive Player of the Year Award Best Bets
Ja'Marr Chase – Wide Receiver Cincinnati Bengals (+1100)
A wide receiver has won this award for three of the last four years. The way the NFL is now at the running back position, with all the shared backfield, makes it harder for a running back to win the award. That helps out a star like Ja'Marr Chase, who averages only 13 yards per game, less than Justin Jefferson in the 12 games Chase Played.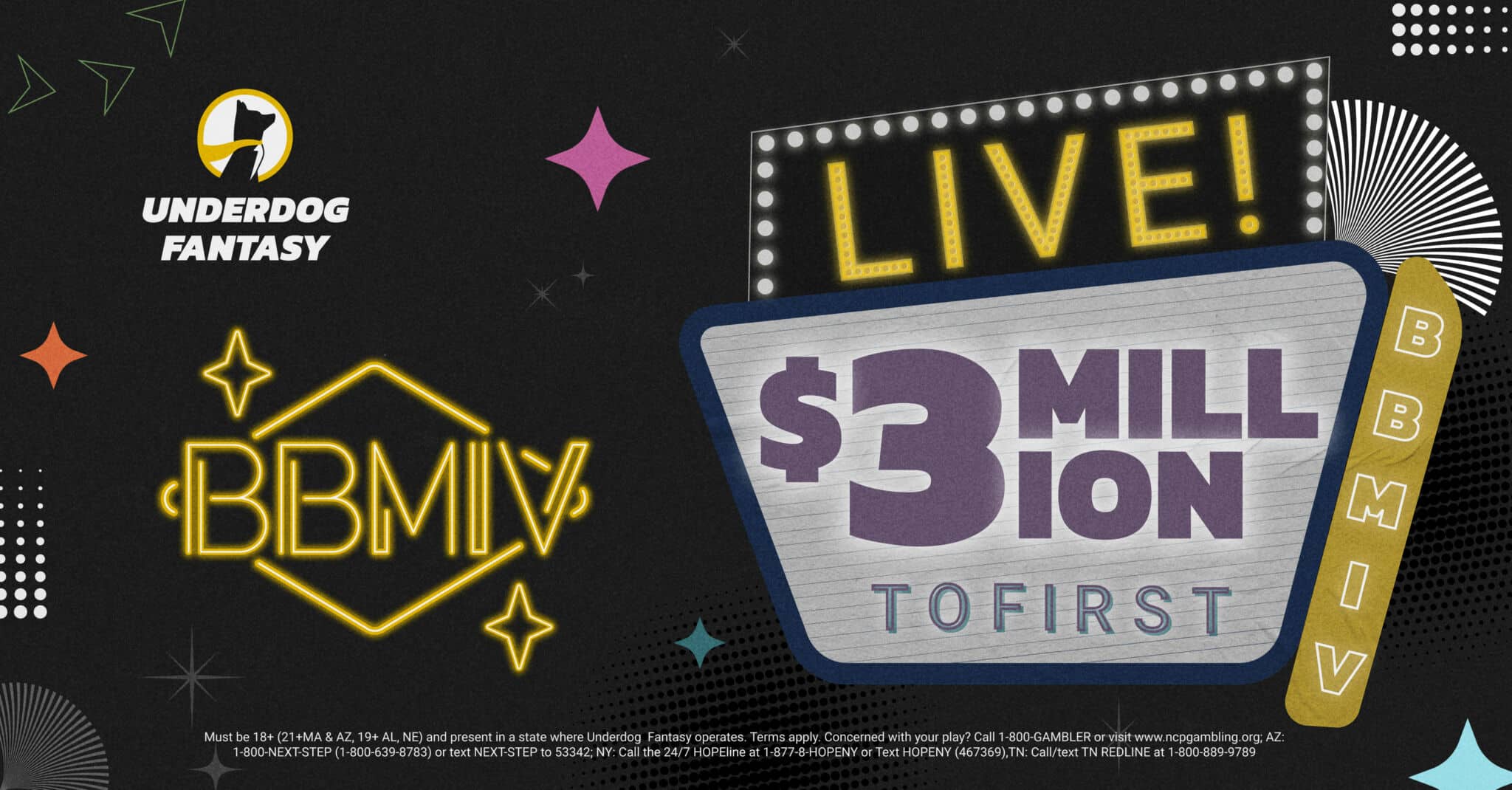 Chase has yet to play a full 17-game season with quarterback Joe Burrow. If both players can put together a full season, we could see an MVP to Offensive Player of the Year connection even.
The 2022 Cincinnati Bengals were the eighth-best offensive team in total yards in the NFL (Adjusted on average due to only playing 16 games). That was with Ja'Marr Chase missing four games. Their division, usually known for its tough defenses, continues to build stronger offenses and should allow for even more scoring in those six games against division foes.
Justin Fields – Quarterback Chicago Bears (+2200)
Fields is one of those players who is electric and can push the issue of records being broken. Last season the quarterback became only the third quarterback in NFL history to rush for over 1,000 yards in a single season. Fields totaled 1,143 yards while playing just 15 regular season games.
Fields also broke Michael Vick's single-game rushing record with a 178-yard rushing performance against the Miami Dolphins. If Fields continues to rush like this in 2023, which I fully believe he will. He has the ability to break out like Jalen Hurts did last season, and if he adds more passing yards and a decent Bear's team that competes for the North. Fields could easily be on the MVP radar or at least bring home Offensive Player of the Year. At 22/1 odds, his talent and electricity are too good to pass on.
AJ Brown – Wide Receiver Philadelphia Eagles (+4500)
AJ Brown can be that dude. In his first season in Philadelphia, Brown showed up in a big way. 88 catches on 145 targets for 1,496 yards and 11 touchdowns. The 6′ 1″ wide receiver from Ole Miss made that instant connection with quarterback Jalen Hurts. Hurts broke out in his second full season as the starting quarterback, and the Eagles made it to the Super Bowl.
Much of their offense returns with a few new pieces at running back in D'andre Swift and Rashaad Penny, who can potentially open up more down the field for Brown. If Hurts returns to full form and continues to improve, a second year together and being on a good team could easily highlight the type of player Brown is. At 45/1, this is a great value.
Chris Olave – Wide Receiver New Orleans Saints (+6000)
This is a long shot for you, but there is a path here. In his rookie season, Olave averaged almost 70 yards per game on just 72 receptions and only scored four times. However, that was with Andy Dalton and Taysom Hill splitting time at quarterback. Derek Carr has joined the team and is a capable quarterback who has thrown productive receiving seasons for Devante Adams and Darren Waller over the last few seasons.
Michael Thomas should be back this season and will put enough pressure on defenses to take some attention away from Olave. The talent is there, and for the price of 60/1, this one is worth a small bet.