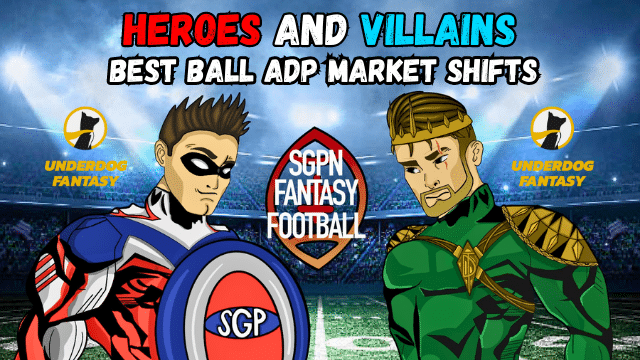 Justin Bruni and Andrew Raub are back to breakdown up to date Best Ball ADP Market Shifts. Join in as they reveal what players are rising and falling in ADP costs in Best Ball formats. The 2023 Season is quickly approaching, as we're just 43 days until kickoff. We're likely to see further movement in the Best Ball Market, but our Heroes and Villains podcast will be here to guide you through the storm of the ever-changing fantasy market!
Jump in the Youtube Chat and let the guys know what players you've seen climbing and falling in your best ball drafts. There are some likely players moving after key roster changes in the past week; but the how and why will be answered on this show. Whether it be a Kadarius Toney injury, odd roster additions, coach talk, or news updates; our hosts will give you goods on what information is buyable and sellable.
They'll highlight when to buy the dip and when the situation is too unclear to make a confident ADP purchase. Be sure to smash the like button and follow the SGPN Fantasy Football Youtube Channel; the network has a ton of good stuff coming your way that you won't want to miss.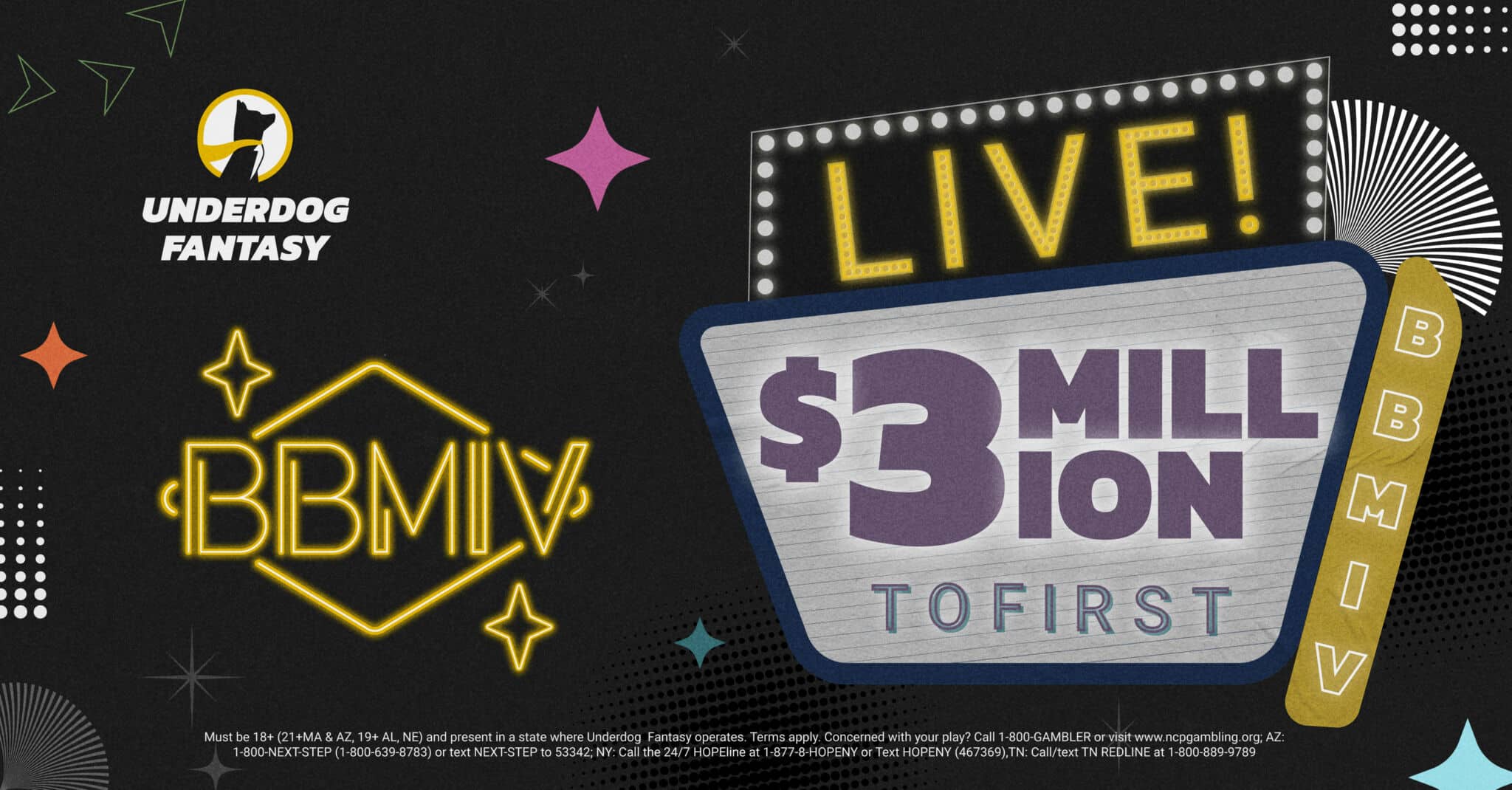 MORE SGPN FANTASY FOOTBALL CONTENT
Follow SGPN Fantasy Football on Youtube