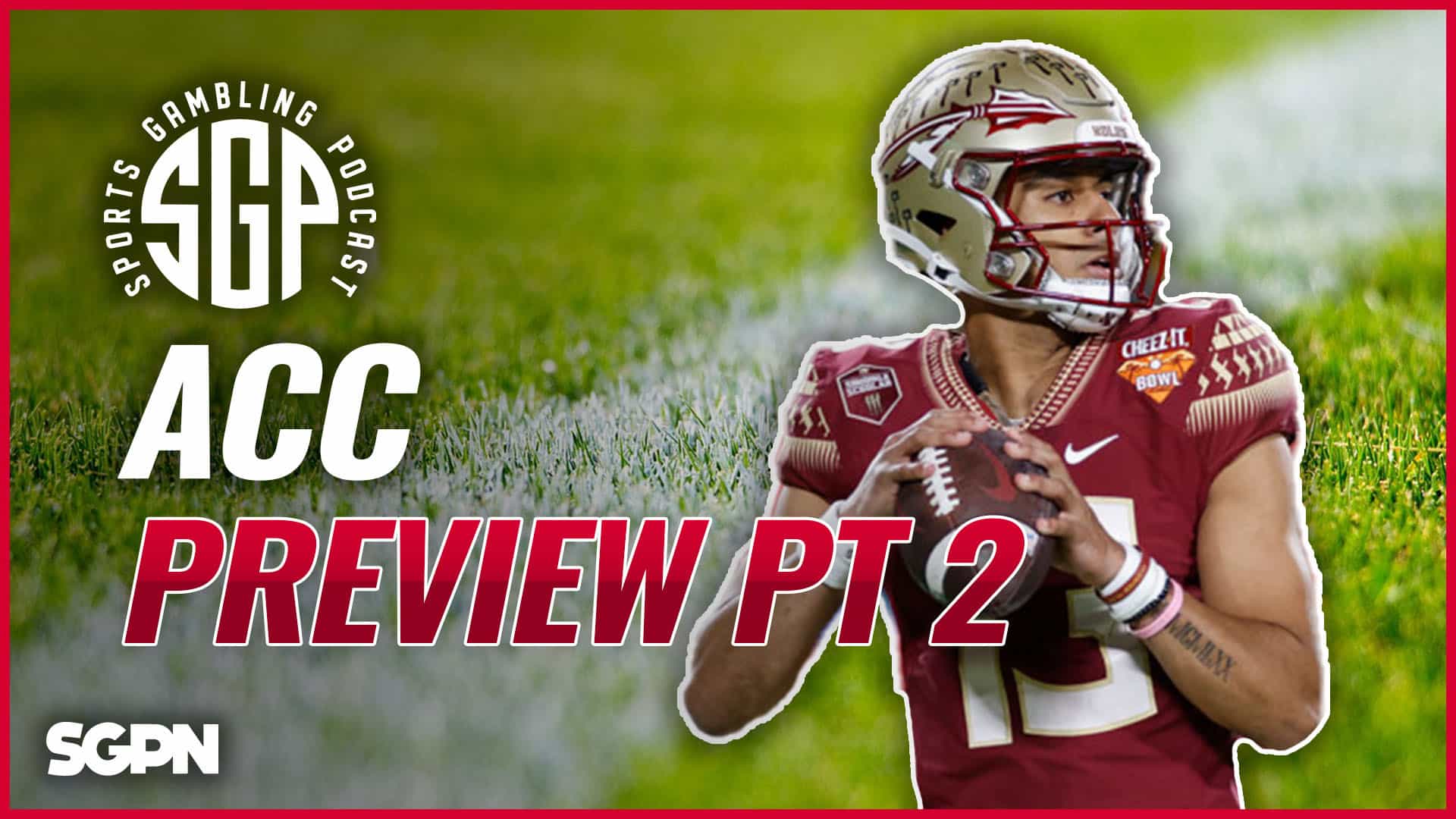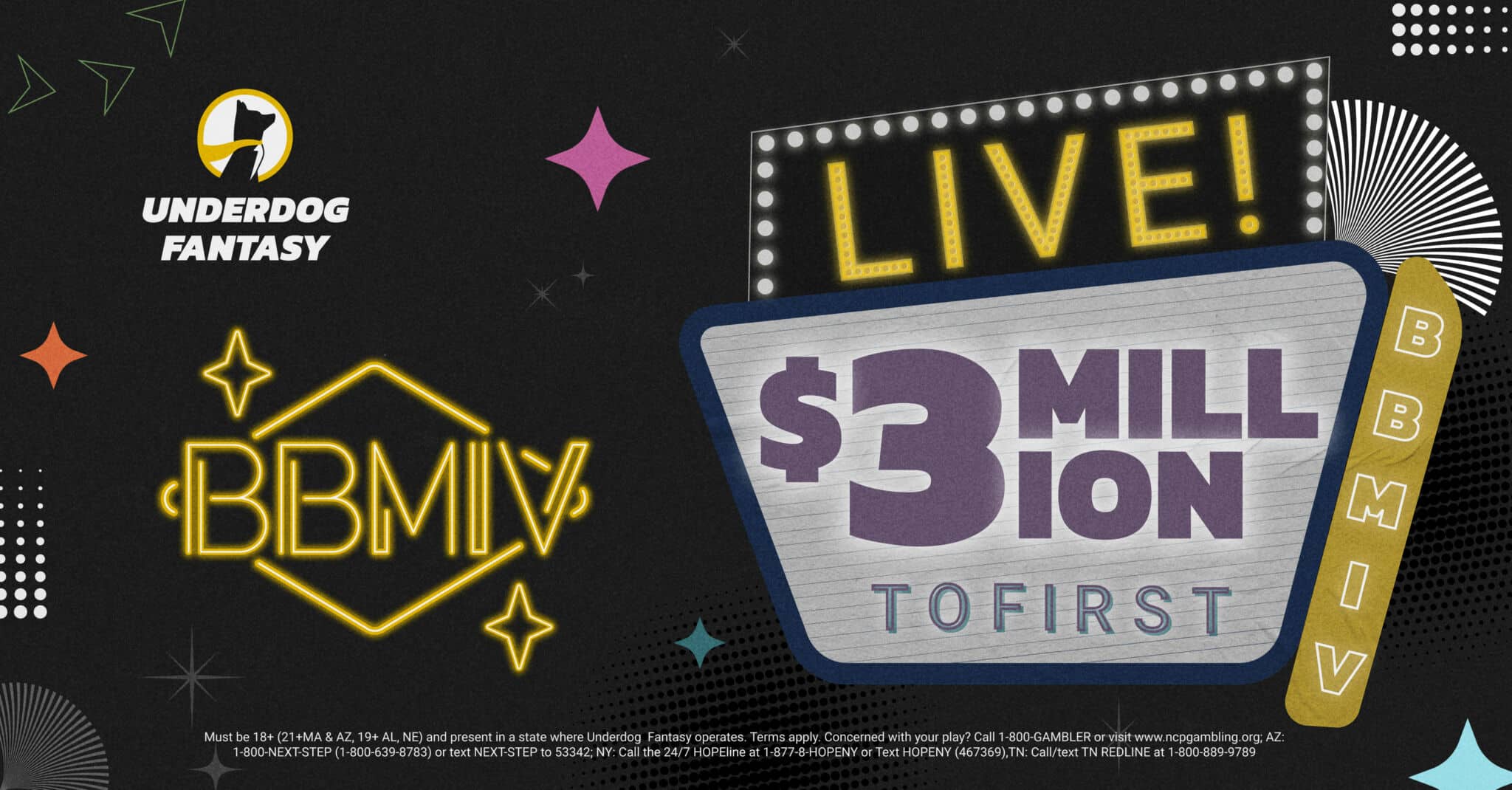 ACC College Football Preview Pt 2
The guys (@GamblingPodcast) ACC college football preview part 2 has college football predictions for win totals for all ACC college football teams. They're joined by Colby Dant (@TheColbyD) from The College Football Experience in studio as they talk college football best bets for NC State, Pittsburgh, Miami, Louisville, North Carolina, Florida State and Clemson.
Check out more of all 133 of The College Football experience college football previews.
0:00 Intro
This final college preview episode will be the second half of the ACC win totals, typically the better teams in the conference as of now.
4:05 NC State Win Total
6.5 is the win total for NC State, who had all the keys to win it all last year. In 11 seasons, their coach is 72-54, and has had 7 wins or more each year since 2014. They lost some talent but still brought some in from the transfer portal and can tout quite an experienced quarterback. Before their bye, they can already be very close to 7 wins.
12:23 Pitt Win Total
Pitt also has a line of 6.5. Narduzzi has won 20 games in the past 2 years and have a tough roster that will battle. Their schedule features a number of exciting games but a lot of them are winnable which is why the over is -190.
17:16 Miami Win Total
The Hurricanes have a win total of 7.5 despite their head coach being more of a recruiter than a coacher. Tyler Van Dyke is supposed to be able to transcend them at quarterback and had good moments last year. Behind their good offensive line and weak first 5 games, Van Dyke can get some serious early hype behind Miami.
24:25 Louisville Win Total
Louisville has a line of 8.5 and is 7-1 to win the conference. Last year they won 8 games and didn't lose much talent, but brought in a better coach, a better quarterback, and a better receiver. Their schedule also permits a plausible path to win 9 games.
31:40 UNC Win total
UNC is the same as Louisville with 8.5 wins as their line and they are 7-1 to win the conference. Under center they have Drake Maye, who is 15-1 to win the conference. Their schedule though is pretty tough with the first four games being against South Carolina, App State, Minnesota, and Pitt.
37:06 Florida State Win Total
Surprising to some, Florida State has a line of 9.5. They won 10 games last year and didn't lose much from an offense that averaged 36.5 points per game and kept a defensive end that easily could've been a first-round draft pick. Their schedule is no cake walk and they do have to find a way to overcome a road game in Pitt in November, a likely 3rd loss.
41:07 Clemson Win Total
Clemson also has a line of 9.5 and is 16-1 to win the CFP. Their defensive line continues to churn out talent, but their days of complete domination are over. However, they can still battle with the best of them and win games, their over is quite plausible.
45:35 ACC College Football Best Bets
Kramer Locks: Pitt over 6.5, Miami under 7.5
Kramer Future: Pitt to win the conference, Clemson to win the National Championship
Sean Locks: Pitt over 6.5, NC State over 6.5
Sean Future: Louisville to make the CFP 50-1
Colby Locks: Pitt over 6.5, UNC under 8.5
Colby Future: Louisville to win the conference 7-1
ACC College Football Win Totals
Win Total
Futures
TEAM
#
O
U
CONF
CFP
NATTY
Clemson
9.5
-170
140
150
350
1600
Florida State
9.5
-130
110
185
380
2000
North Carolina
8.5
-110
-110
700
1900
10000
Louisville
8.5
130
-160
700
5000
20000
Miami
7.5
120
-140
2300
4000
20000
Pittsburgh
6.5
-190
155
2500
10000
25000
NC State
6.5
-140
120
2200
7500
25000
Syracuse
6.5
105
-125
7500
30000
Duke
6.5
130
-150
3700
18000
25000
Wake Forest
6.5
130
-150
5000
30000
Boston College
5.5
-115
-105
12000
50000
Virginia Tech
5.5
125
-150
10000
40000
Georgia Tech
4.5
110
-130
20000
50000
Virginia
3.5
-120
100
20000
50000
Podcast Transcription