In the world of dynasty fantasy football, some quarterbacks fly under the radar despite providing consistent fantasy production. These signal-callers may not always receive the recognition they deserve, but their skills, situations, and long-term outlook make them hidden gems for astute fantasy managers.
In this article, we explore the top 4 most underrated dynasty fantasy football quarterbacks who are poised to exceed expectations and provide exceptional value for years to come. Whether it's their talent, supporting cast, or untapped potential, these quarterbacks are going as bargains in drafts and on the trade market.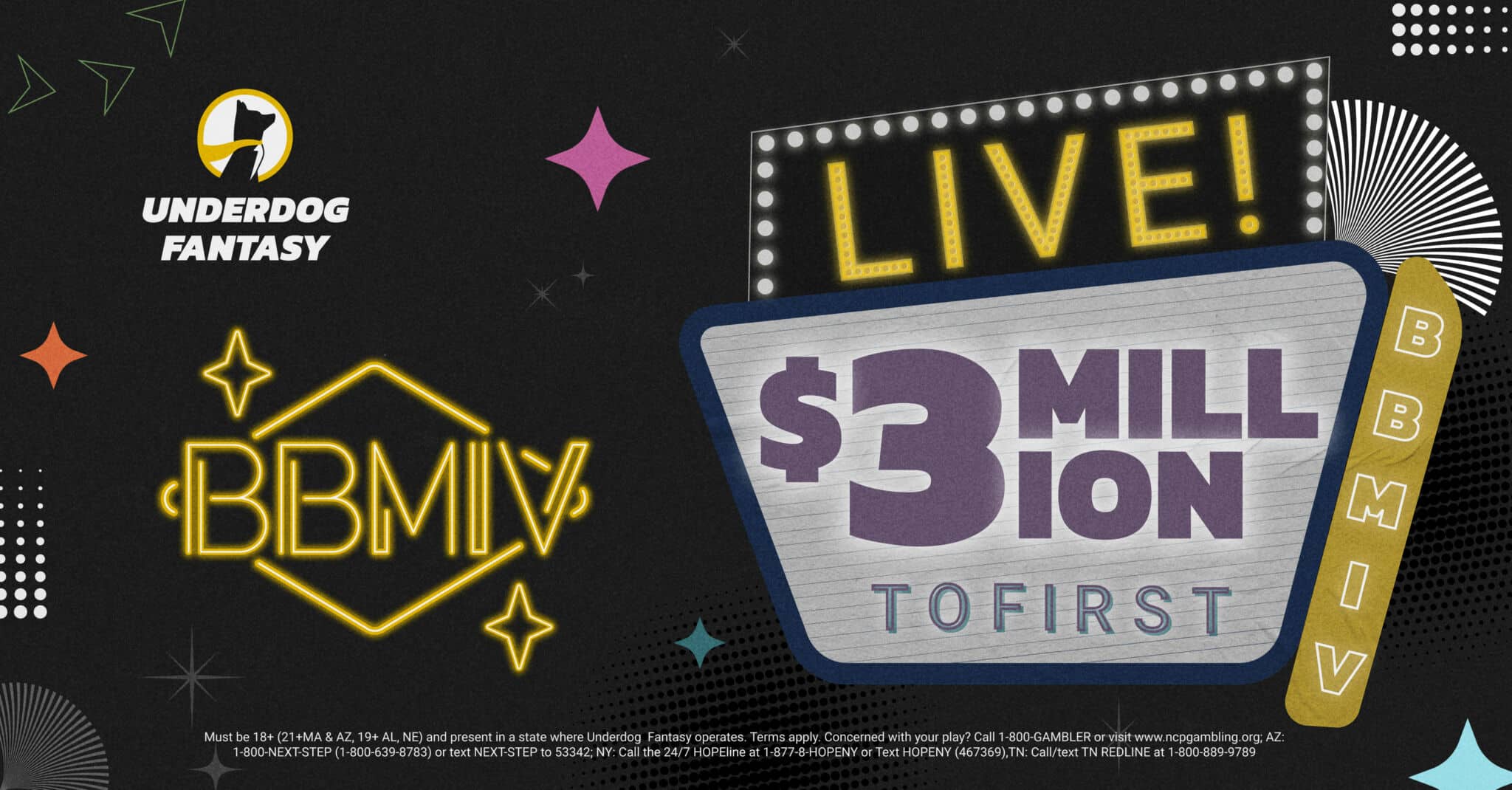 MORE SGPN FANTASY FOOTBALL CONTENT
Follow SGPN Fantasy Football on Youtube
Dynasty Fantasy Football Quarterbacks: Top 4 Bargains
Deshaun Watson – Cleveland Browns
Deshaun Watson, the talented quarterback, faced challenges during the 2021 season after a long layoff and adverse weather conditions. However, considering his previous success and late-season resurgence, he's going far too low in dynasty fantasy football drafts.
Watson sat out the 2021 season and was suspended for the first 11 games with the Cleveland Browns. Upon his return, he struggled due to limited chemistry with the team and difficult weather conditions. However, his track record as a top-five fantasy quarterback for three consecutive seasons prior to 2021 cannot be overlooked.
Despite the setbacks, Watson showed promise, finishing as a top-12 fantasy quarterback in his final two games. His dual-threat abilities that haven't been lost over the last two years add to his value as well. He averaged six rush attempts per game which would have been good for sixth in the NFL over a full season.
Currently disliked due to his controversies too, Watson presents an opportunity for savvy fantasy managers. He is my current QB6 in dynasty formats and can be acquired at a discount compared to quarterbacks like Lamar Jackson or Justin Fields. Offering these players in a trade or adding a small addition to Dak Prescott would be fantastic moves ahead of the 2023 season.
Kyler Murray – Arizona Cardinals
Kyler Murray, once considered a top-five dynasty fantasy quarterback, has seen his value drop to a borderline top-12 ranking in recent evaluations. The Arizona offense struggled in 2023, impacting Murray's overall performance. He was only No. 33 in yards per attempt and had a modest No.19 ranking in QBR. To make matters worse, his season was cut short by a late ACL tear, casting doubt on his availability for the upcoming year.
On the other hand, he has been very consistent, finishing in the top seven in fantasy points per game over the past two seasons. Moreover, his accuracy as a passer has been remarkable, placing him among the most precise quarterbacks in the NFL during that period. Murray ranked seventh in QBR in 2021, demonstrating his ability to make wise decisions on the field.
#NFL Injury Updates:

Brock Purdy – Betting big that he plays Week 1

Breece Hall – Machine learning predicts 2/3 chance for Week 1

Kyler Murray – Volatile timeline. Likely ~Wk 8 return

Bounce-back candidates:
Dalton Schultz, Robert Woods, Michael Gallup

1/6

— Deepak Chona, MD. SportsMedAnalytics (@SportMDAnalysis) July 3, 2023
What sets Murray apart and makes him an exciting fantasy prospect is his rushing ability. His agility and speed make him a formidable dual-threat quarterback, adding significant value to his fantasy production. However, the concern lies in his smaller frame and the increased risk of injuries resulting from his running style. It will be crucial for Murray to prioritize his health and minimize unnecessary hits to sustain his long-term success.
Murray will start off slow as he recovers from his ACL injury. Regardless he still has a bright future. Rebuilding teams aiming to compete in 2024 should take advantage of his current undervalued status. Murray's unique skill set, consistent fantasy output, and the possibility of a rebound season make him a prime investment.
Kirk Cousins – Minnesota Vikings
Kirk Cousins has established himself as a reliable fantasy option, consistently finishing as a top-12 quarterback for three straight seasons. Under head coach Kevin O'Connell he has the benefit of playing in one of the highest passing volume offenses in the league too. Overall, Cousins ranked fourth in pass attempts, and nothing has happened to suggest that will change in 2023.
Cousins is surrounded by one of the most talented skill position groups in the NFL. With dynamic playmakers like Justin Jefferson and T.J. Hockenson at his disposal, along with the addition of Jordan Addison, Cousins has a formidable arsenal of weapons. His efficiency metrics were mediocre overall in 2022. Nonetheless, his fantasy numbers will remain strong due to the offensive scheme.
Despite his consistent production and favorable situation, Kirk Cousins often falls outside the top-15 quarterbacks in dynasty drafts. This undervaluation provides a significant opportunity for fantasy managers to acquire a proven quarterback at a lower cost. He is a great target for competing teams as he should remain productive for the next two to three years into his late thirties.
Kenny Pickett – Pittsburgh Steelers
Kenny Pickett, the first-round pick of the 2022 NFL Draft, endured a disappointing fantasy season. He finished as the QB28 with only seven touchdowns and nine interceptions in 13 games. However, Pickett is a major value now as he is a borderline top-24 quarterback in superflex leagues. His situation in Pittsburgh, along with an improving offensive line and a talented group of skill position players, sets the stage for a brighter future.
Q: Who are some of your favorite sleepers?

The term sleeper has many meanings in today's fantasy football world, and I get asked a lot about it. Here are some names I have on my radar for drafts right now.

QB: Kenny Pickett
RB: Samaje Perine
WR: Jerry Jeudy
TE: Juwan Johnson

— Moody (@EricNMoody) July 6, 2023
Pickett quickly developed solid chemistry with George Pickens in his rookie season, connecting on several deep routes. The presence of Diontae Johnson as an underneath target further enhances Pickett's potential. Although they missed on several close plays in 2023, there is room for growth and improvement in their connection. Additionally, Pickett showcased his rushing upside in several games, adding another dimension to his fantasy value.
While Pickett possesses all the physical tools necessary to succeed as a fantasy quarterback, he must overcome mental errors and improve his processing speed. These areas are crucial for him to reach his full potential. However, considering his talent and the favorable situation he finds himself in, Pickett offers value as a low-end QB2 in fantasy leagues.