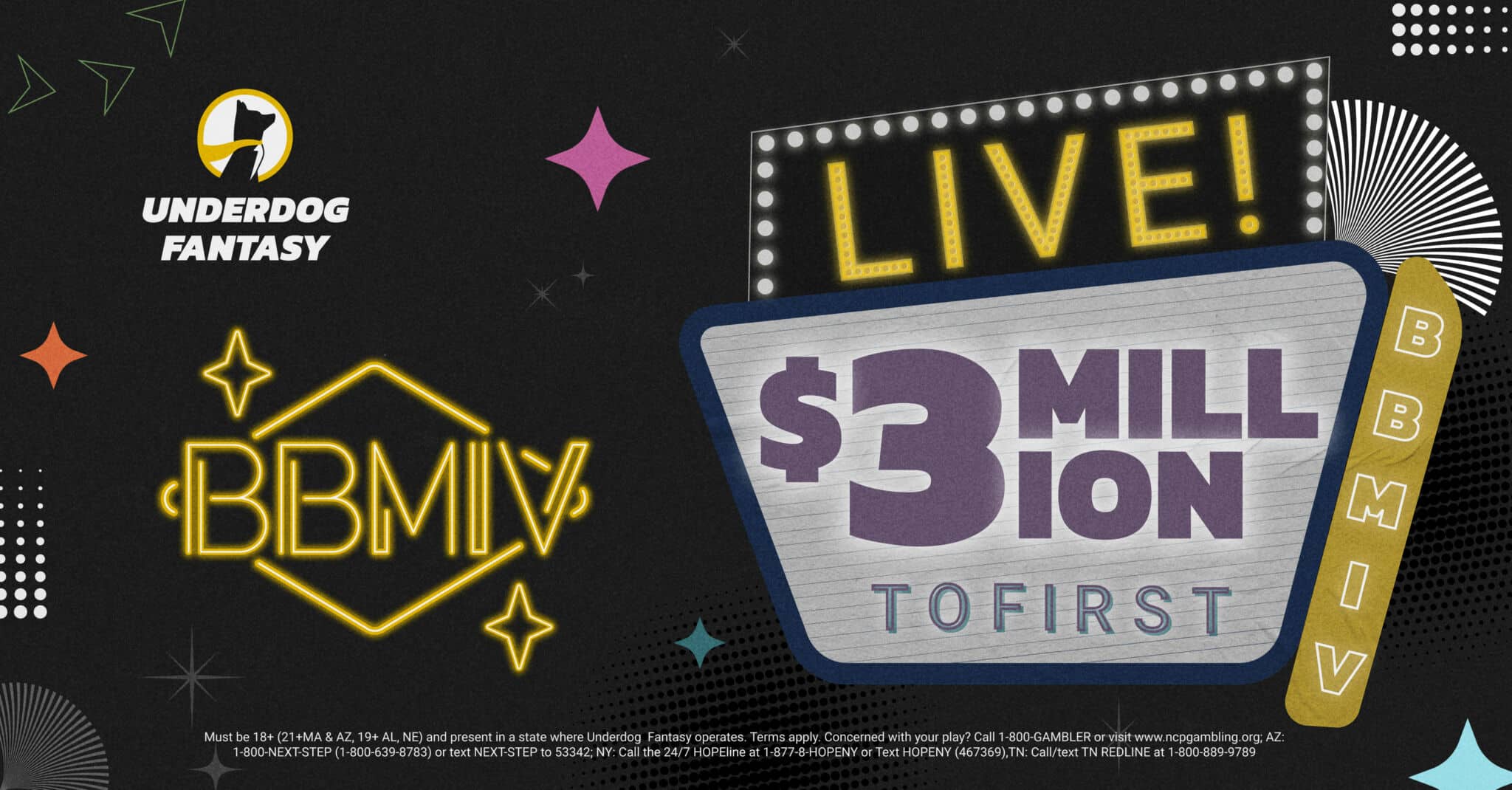 Big 12 College Football Preview Pt 1
The guys (@GamblingPodcast) Big 12 college football preview has predictions for win totals for all Big 12 college football teams. They're joined by Colby Dant (@TheColbyD) from The College Football Experience in studio as they talk college football picks for Houston, BYU, West Virginia, Cincinnati, Iowa State, Kansas and Oklahoma State.
Check out more of all 133 of The College Football experience college football previews.
0:00 Intro
There has been plenty of changes in the number of teams in the Big 12 over the past few years, but this just makes each year exciting.
7:59 Houston Win Total
4.5 is the line for Houston, the basketball school. This is their first year in the Big 12 and their opponents have a combined record of 96-60 from last year. With a question mark at the quarterback spot, Houston will have some trouble this year. Fortunately for them, a lot of their games remain in the state of Texas and their defense is quite good.
18:42 BYU Win Total
BYU also has a win total of 5.5 and has a real shot to get to 6 wins with their new defensive coordinator coming from FCS Weber State. They hit the portal well and brought in some talent on offense. However, they do have a tough road schedule that could make things difficult if there is a slip up.
27:33 West Virginia Win Total
The Mountaineers will also have a win total of 5.5. The athletic program for West Virginia is currently under turnover and their coach is possibly going to be fired at the end of the year barring a historic season. Essentially, they are too many questions in the program and all the schedule to mark down many wins for them at this time.
35:07 Cincinnati Win Total
Another team with a 5.5-win total is the Bearcats. They only have one returning offensive lineman, but they did hit the portal fairly well. In the first half of their schedule 2 wins is possible but in the back half it is very hard to find 4.
44:00 Iowa State Win Total
Clearly this division can go in any direction, because the win total for Iowa State is also 5.5. The LIT factor for Iowa State is huge, but it isn't necessarily always enough. They were quite young last year after the loss of Brock Purdy and Breece Hall but looked fairly impressive with 6 losses being 1 score games.
52:01 Kansas Win Total
You guessed it, Kansas' win total is 5.5. Last season Kansas played well and had stellar quarterback play and should continue this momentum behind a good schedule. A ceiling for this team could be 9-10 wins.
57:18 Oklahoma State Win Total
6.5 is the win total for Oklahoma State. They lost a good amount of people in the transfer portal but also replenished well. They have a veteran offensive line which will help them with their new hard-nosed running offense. Head Coach Mike Gundy hasn't won less than 7 games since 2005.
1:06:40 Big 12 Best Bets
Kramer Locks: Iowa State over 5.5, West Virginia under 5.5
Kramer Future: Iowa State win the Big 12 40-1
Sean Locks: Oklahoma State over 6.5, Kansas over 5.5
Sean Future: Jalen Daniels to win the Heisman 100-1, Oklahoma State to win the Big 12 50-1, Kansas to win the Big 12 48-1
Colby Locks: Kansas over 5.5 wins, Iowa State over 5.5 wins
Colby Future: Kansas to win the Big 12 48-1
Big 12 College Football Win Totals
Win Total
Futures
TEAM
#
O
U
CONF
CFP
NATTY
Texas
9.5
-120
100
125
320
2500
Oklahoma
9.5
120
-145
340
700
6000
Kansas State
7.5
-190
155
470
1600
15000
TCU
7.5
-140
120
1900
3700
20000
Texas Tech
7.5
120
-140
1100
2800
20000
Baylor
7.5
155
-190
1500
3400
20000
UCF
6.5
-110
-110
3500
9000
25000
Oklahoma State
6.5
120
-140
5000
18000
25000
Kansas
5.5
-140
120
4800
16000
30000
Iowa State
5.5
-110
-110
4000
10000
25000
Cincinnati
5.5
100
-120
7000
40000
West Virginia
5.5
140
-175
7000
25000
BYU
5.5
-110
-110
10000
40000
Houston
4.5
-130
110
12000
50000
Podcast Transcription