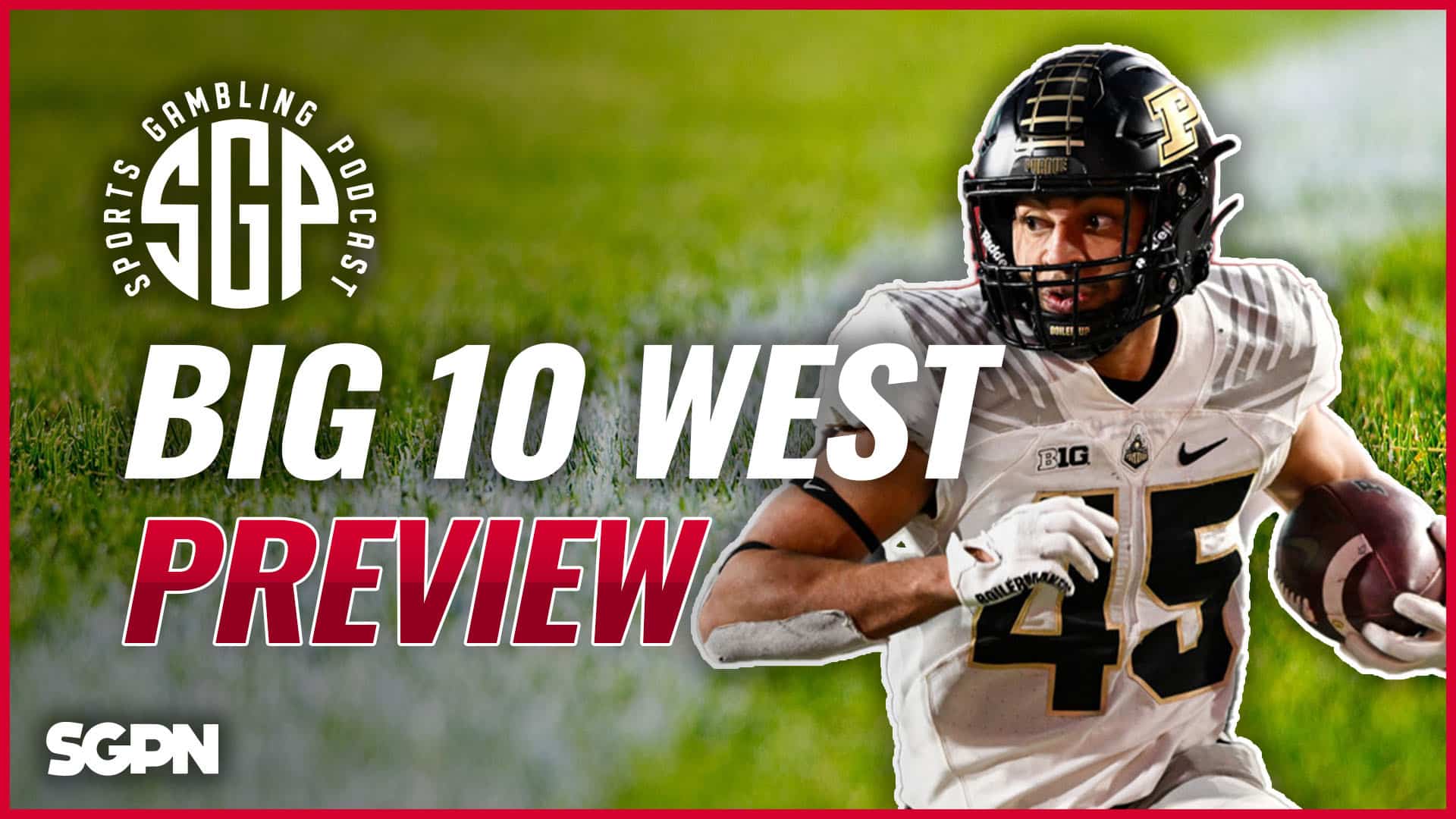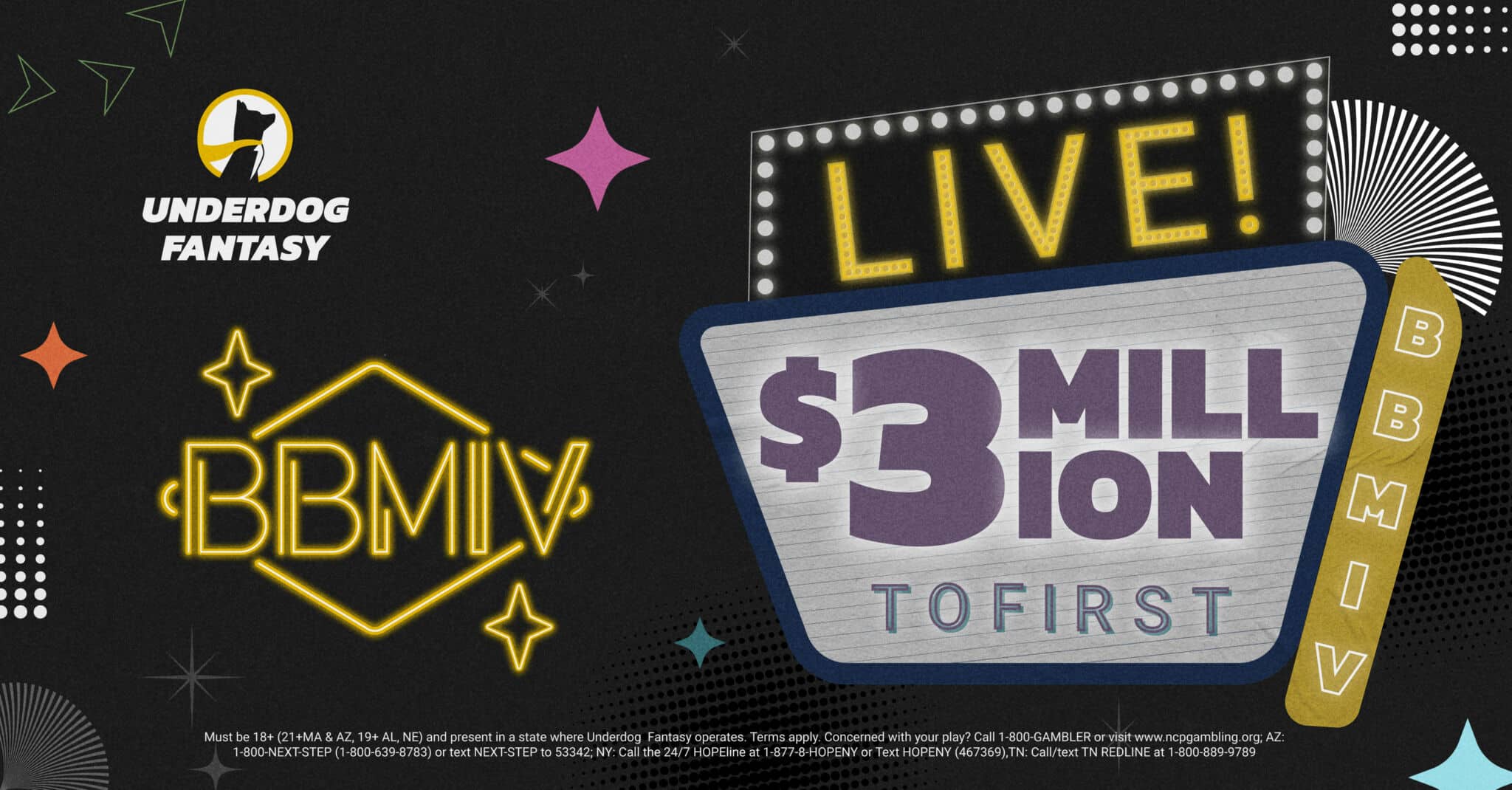 BIG Ten West College Football Preview
The guys (@GamblingPodcast) BIG Ten West college football preview has picks for all BIG Ten West college football win totals for the entire BIG Ten West. They're joined by Colby Dant (@TheColbyD) from The College Football Experience in studio as they talk college football previews for Wisconsin, Iowa, Minnesota, Illinois, Nebraska, Purdue and Northwestern.
Check out more of all 133 of The College Football Experience college football previews.
0:00 Intro
The Big Ten West is the weakest of all the divisions that have been discussed so far. A solid take for why this is true is that many of the games are played in a dome.
10:37 Northwestern Win Total
To win the division, Northwestern is 85-1, which is why their win total is at 3.5. However, the division is wide open, and they have a great coach in Pat Fitzgerald who has the talent to coach at much higher levels.
20:58 Purdue Win Total
Like Northwestern, Purdue has no odds to win the National Championship, meaning Vegas thinks they have no chance. Their line sits at 5.5 despite having a brand new and young Head Coach to lead this year. They have a tough schedule as they play 11 Power 5's but have some more winnable ones towards the end.
29:19 Nebraska Win Total
Nebraska's win total is at 6.5. Matt Rhule is doing his best to bring back hard-nosed Nebraska football using more fullbacks and tight ends. Rhule will also have the keys to a fairly talented roster but has to face off against some tough opponents throughout the beginning of the season and some either way battles in the back half.
38:14 Illinois Win Total
Overnight, Illinois became a smash mouth football team as they had one of the best defenses last year. Their line is at 6.5 wins and their new quarterback can give them a more explosive offense which is exactly what they needed. On an optimistic side, they can easily get to 9 or 10 wins based on their schedule.
48:10 Minnesota Win Total
Minnesota has a win total of 7.5 wins but they lost some talent on offense and have a tough schedule since they have to play both Michigan and Ohio State. Sneakily, there could be a number of issues going on in Minnesota that will hinder them from success, but you cannot completely write them off the over.
57:10 Iowa Win Total
8.5 is the win total for Iowa. Offense is hard to come by for Iowa but they still win games by producing great talent. They have a very high floor in terms of production and have a very hard stadium for other teams to play in.
1:07:56 Wisconsin Win Total
Wisconsin is also at 8.5 for their win total as they seem to be re-tooling their offense entirely. There is a worry Wisconsin could lose their physical style of play which would not fair well for this type of division. Due to the questions left to be answered, their floor could actually be pretty low in terms of wins.
1:17:40 Big Ten West Best Bets
Kramer Locks: Illinois over 6.5, Northwestern over 3.5
Kramer Future: Iowa to win the Big Ten West +250
Sean Locks: Illinois over 6.5, Northwestern over 3.5
Sean Future: Iowa to win the Big Ten West +250, Illinois to win the Big Ten West +650, Northwestern to win the Big Ten West 85-1, Illinois to win the Big Ten 16-1
Colby Locks: Iowa over 8.5, Illinois over 6.5
Colby Future: Iowa to win the Big Ten West +250
BIG Ten West College Football Win Totals
Win Total
Futures
TEAM
#
O
U
DIV
CONF
CFP
NATTY
Wisconsin
8.5
-125
105
130
800
1200
7000
Iowa
8.5
100
-120
250
1200
2500
15000
Minnesota
7.5
135
-165
450
3000
8000
20000
Illinois
6.5
-115
-105
650
6000
20000
25000
Nebraska
6.5
120
-145
1500
6000
20000
30000
Purdue
5.5
120
-145
2000
12000
30000
Northwestern
3.5
-110
-110
8500
30000
100000
Podcast Transcription