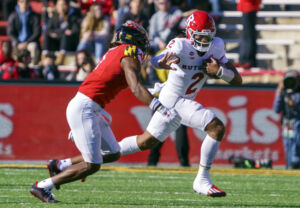 The Big Ten is doing what they need to do in order to compete with the SEC. With Ohio State and Michigan only doing so much, they will bring on new teams over the next few years. It will look very weird seeing West Coast teams play in this conference, but it needs to be done.
The schools know that football brings in more money than anything else, and money is the name of the game. This is one of the final seasons where we will see a "normal" Big Ten. Let's enjoy it and make some money doing so.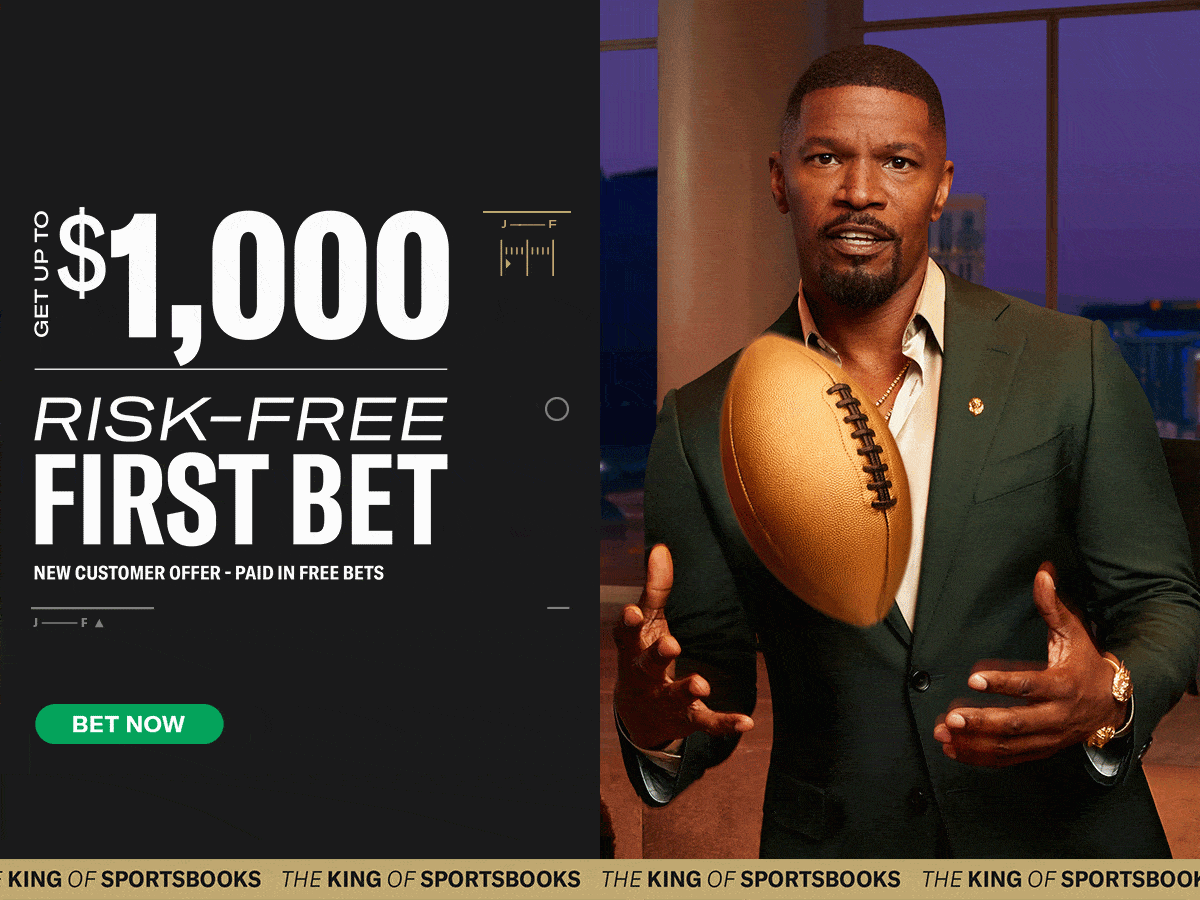 Big Ten Betting Preview: One Bet for Every Big Ten Team
Illinois
2022 Record: 8-5 2023 Win Total: 6.5 Big Ten Odds: +6000
Impact Players:  Luke Altmyer QB, Reggie Love RB
The Illini had a shockingly good 2022 season, but they will have to replace massive pieces on both sides of the ball. The elite rushing game and secondary will take a hit this upcoming season. Luke Altmyer transfers in from Ole Miss, which will surely be an upgrade. Bret Bielema has never had an amazing passing attack, but they will need to tap into that with the talent upgrade in Altmyer and losing part of the ground game.
My Pick: Under 6.5 Wins
Indiana
2022 Record: 4-8 2023 Win Total: 4 Big Ten Odds: +30000
Impact Players: Christian Turner RB, Tayven Jackson QB
Indiana Football is truly not in a great spot, and looking at the 23-24 schedule, I do not have much hope. They return two starters on defense and bring in a few transfers on offense, so maybe the complete turnover will benefit the Hoosiers.
My Pick: Under 4 Wins
Iowa
2022 Record: 8-5 2023 Win Total: 7.5 Big Ten Odds: +1200
Impact Players: Cade McNamara QB, Cooper DeJean CB
Iowa Football, you know what you're getting: Hard-nosed defense, slow-paced offense, and wins. Cade McNamara takes the trip west after transferring from Michigan. It will be extremely interesting to see how he performs in a Hawkeyes uniform. Iowa can win nearly 10 wins this season, and that has to do with them avoiding both Ohio State and Michigan on the schedule.
My Pick: Over 7.5 Wins
Maryland
2022 Record: 8-5 2023 Win Total: 7 Big Ten Odds: +4000
Impact Players: Taulia Tagovailoa QB, Kaden Prather WR
The Terps have a very favorable early season schedule, which could lead to plenty of momentum heading into the difficult part of the season. Taulia Tagovailoa returns and can surely be one of the best quarterbacks in the league. Defensively, the Terps were solid last year but lost a lot of production. It is going to come down to this talented offense to control the destiny of UMD this season.
My Pick: Under 7 Wins
Michigan
2022 Record: 12-1 2023 Win Total: 10.5 Big Ten Odds: +185
Impact Players: JJ McCarthy QB, Blake Corum RB
What a season it was for the Wolverines, and they are surely looking to take it one step further and win that coveted National Championship. Off-season, Harbaugh rumors are inevitable every single year, but he will be back for another season in Ann Arbor.
Michigan has the makings to be one of the most well-rounded offenses in the nation, with McCarthy returning at QB and the two-headed monster in the backfield. They will return seven starters from a stout defense. The Wolverines are one of the Big Ten favorites for a reason, and no one would be surprised if they run it back.
My Pick: Over 10.5 Wins
Michigan State
2022 Record: 5-7 2023 Win Total: 4.5 Big Ten Odds: +12000
Impact Players: Jalen Berger RB
Michigan State is in a bit of a lull, and they are getting lapped by the Big Ten elites. It was not long ago that Sparty was in the same conversation with those teams. It looks like they will call on Noah Kim to take over at quarterback after Payton Thorne decided to transfer. The outlook is fairly bleak for Michigan State this season. They will beat the bottom half of the league and lose to the top half of the league.
My Pick: Over 4.5 Wins
Minnesota
2022 Record: 9-4 2023 Win Total: 7 Big Ten Odds: +3000
Impact Players: QB Athan Kaliakmanis
The Gophers showed flashes of brilliance and flashes of the opposite last season. They lose a bunch of starters on the o-line and one of the best running backs in the nation Mo Ibrahim. You can never count out a PJ Fleck-led team who is one of the best motivators in the nation. The Big Ten West is wide open as usual, and Minnesota can surely catch the top two teams sleeping on a given Saturday in the fall.
My Pick: Under 7 Wins
Nebraska
2022 Record: 4-8 2023 Win Total: 6 Big Ten Odds: +6000
Impact Players: Jeff Sims QB, Anthony Grant RB
Matt Rhule time in Nebraska, and the only way is up. Nebraska lost nearly every game by one score and could have easily been a top 25 team, no questions asked. The Huskers bring in plenty of transfers and should be improved on both sides of the ball. I am surely bullish on Nebraska heading into this 23-24 season.
My Pick: Over 6 Wins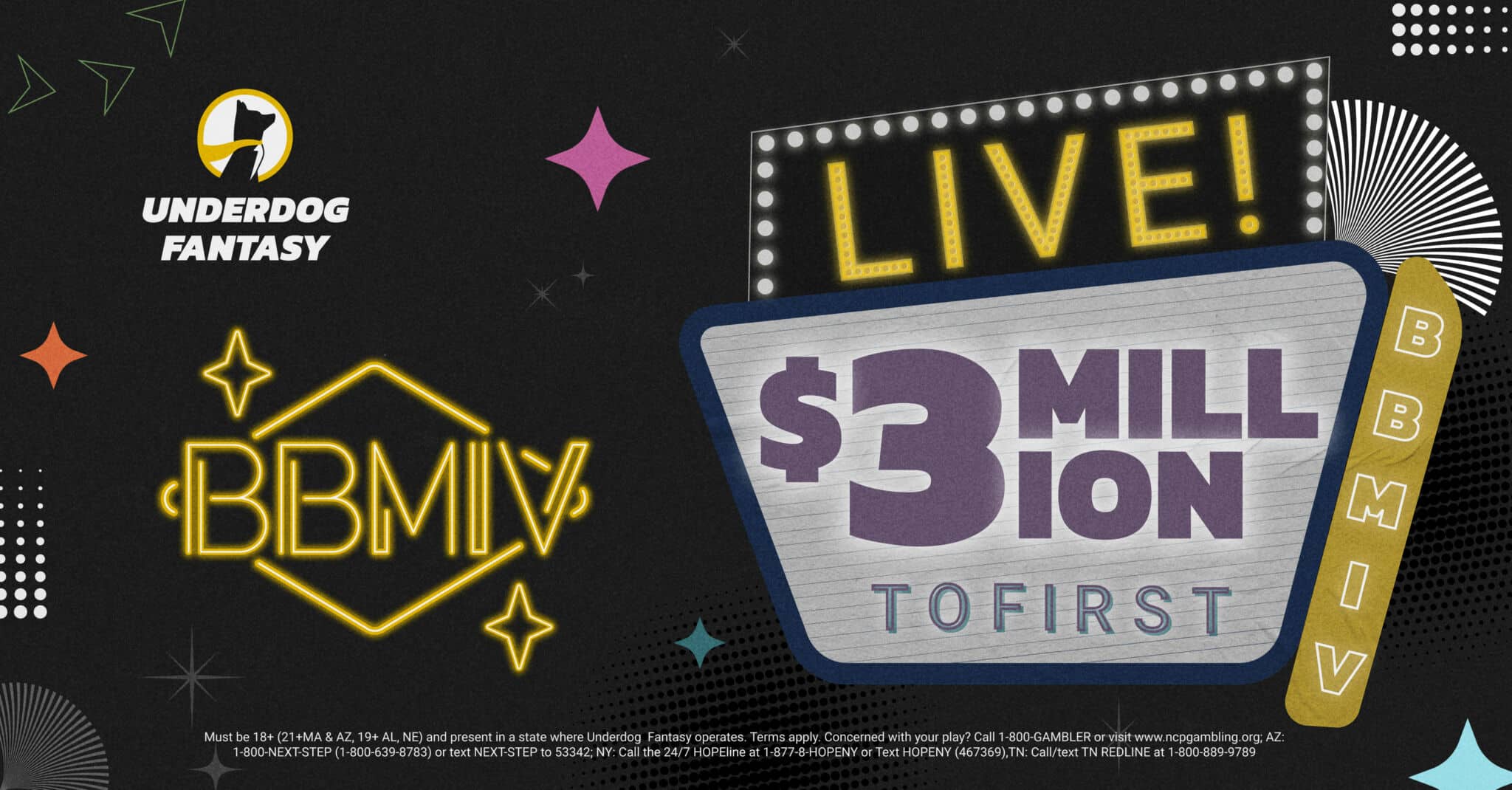 Northwestern
2022 Record: 1-11 2023 Win Total: 3.5 Big Ten Odds: +30000
Impact Players: Ben Bryant QB, Bryce Gallagher LB
Northwestern had a magical 'Covid Season,' but it has been downhill from there. Although that season was so successful, they had the most favorable schedule in the entire league. That flukiness in the schedule has really shown as the Cats have since gone 2-16 in Big Ten play since then. I expect that trend to continue, and I do not see them winning more than three games this season.
My Pick: Under 3.5 Wins
Ohio State
2022 Record: 11-2 2023 Win Total: 10.5 Big Ten Odds: +165
Impact Players: Marvin Harrison JR. WR, TreVeyon Henderson RB
Ohio State was my team to beat from day one last season, and that nearly came to fruition. One kick away from winning a National Championship. We will see a bunch of new faces in a Buckeyes uniform this fall. We are still not entirely sure who will replace CJ Stroud, but it seems like it will be Kyle McCord, who backed him up last year. The offense will be a powerhouse, and this team has revenge on their mind. Look for another solid season from the Buckeyes.
My Pick: Over 10.5 Wins
Penn State
2022 Record: 11-2 2023 Win Total: 9.5 Big Ten Odds: +600
Impact Players: Drew Allar QB, Kaytron Allen RB
A very impressive 11-win season for the Nittany Lions after a lackluster prior two. If you do not know the name, Drew Allar, remember it. He will be one of the best quarterbacks in the conference and has the supporting cast to take this passing game to the next level. They lose some key pieces on the defensive side, but Penn State reloads defensively as well as anyone on a yearly basis. Penn State will surely be on a double-digit win-watch again.
My Pick: Over 9.5 Wins
Purdue
2022 Record: 8-6 2023 Win Total: 5 Big Ten Odds: +12000
Impact Players: Devin Mockobee RB
A lot of new faces for the Boilers this year, including a new Head Coach. Aidan O'Connell leaving for West Lafayette will be tough to stomach for Purdue fans, as he was one of the best passers in school history. The offense has some rebuilding to do, and the defense does not have much to build off of. I know they play on the easier side of the Big Ten, but it could very well be a slow season for the Boilermakers.
My Pick: Under 5 Wins
Rutgers
2022 Record: 4-8 2023 Win Total: 4 Big Ten Odds: +12000
Impact Players: Gavin Wimsatt QB, DL Aaron Lewis
Good things are happening on the Banks. You heard it here first. Coach Schiano is bringing on a really solid recruiting class, and I believe this team will turn some heads. Rutgers' biggest problem over the last few seasons was not sticking with a single QB throughout the season.
Whenever one would have a bad moment, they would switch. Wimsatt is one of the most talented guys they have had in years and could become the face of the program. The defense has been solid and will return seven starters. I think the floor for Rutgers is four wins.
My Pick: Over 4 Wins
Wisconsin
2022 Record: 7-6 2023 Win Total: 8.5 Big Ten Odds: +800
Impact Players: Tanner Mordecai QB
The class of the Big Ten West over the last few seasons should be in line to get the job done again. Luke Fickell is in for his first year as head coach and brings on a load of talent to boost this roster. What he did at Cincinnati was extremely impressive, and I expect that to roll over into the Big Ten.
Mordecai was one of the most prolific passers in the nation at SMU, which is something The Badgers have really lacked over the years. We know how solid the defense will be, so look for this to be a very solid year in Madison.
My Pick: Over 8.5 Wins