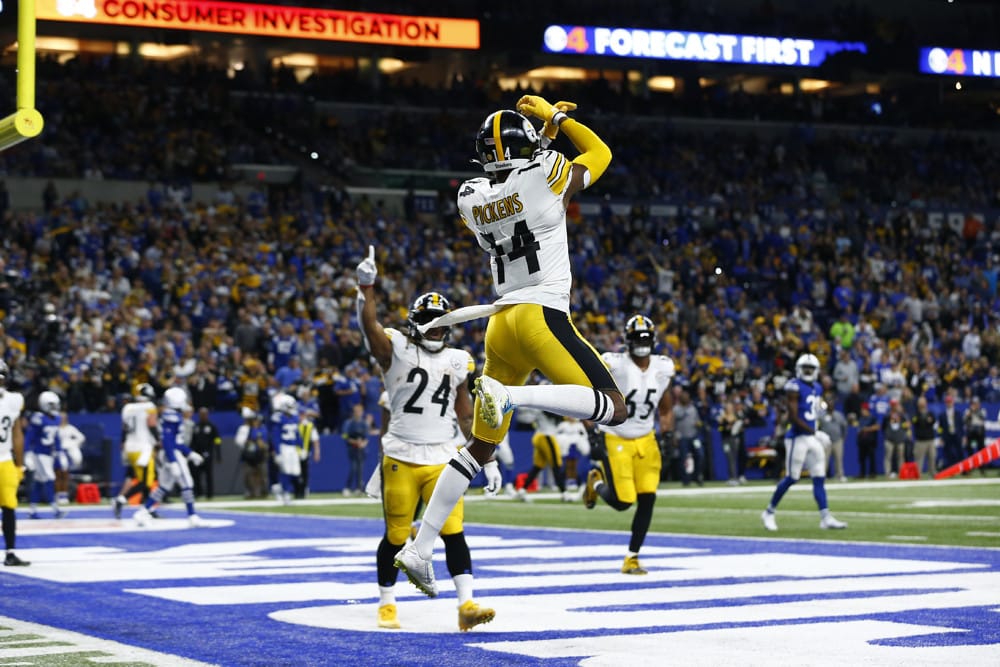 Fantasy Football Top 10 WRs
The guys (@GamblingPodcast) break down their fantasy football top 10 WRs for 2023. Ryan and Sean list of their best fantasy football WRs including spicy takes on George Pickens, Stefon Diggs and A.J. Brown.
(3:40) Jefferson, Hill, Kupp, Brown, Chase, Adams
Justin Jefferson metrics wise should have scored more touchdowns last year, meaning he should have more this year. Playing in a dome heavily benefits him as well as having a mediocre defense, in addition to his strongly correlated target chart. Tyreek had a monster season last year with an injury riddled quarterback room. He can easily repeat this with a healthy Tua. Cooper Kupp had zero bust games last year and if the Rams remain healthy, he can finish what he started last year.
AJ Brown is a pure metric of consistency but lacks in boom games because he is around strong receiving talent. Perhaps some boom games can be ahead of him which can launch him into the next tier. Targets matter a lot and Davante Adams was second last year in targets with 180. He is in another questionable quarterback spot but his talent will get him attention no matter who is back there. Jamar Chase is a superb talent but he does have to battle for attention against Tee Higgins. He also has to overcome some busts but he can accomplish this with a hot Bengals start.
(20:12) Diggs, St Brown, Wilson, Olave, Deebo, Allen, Pickens
Bills Mafia seems to be in a little bit of trouble as Diggs seems angry over a lack of targets. He is a great talent, but he is emotional. St Brown out of Detroit is a name to note in the second round of your drafts. Their defense is still spotty and his receiving competition will be missing some time again, so he will have plenty of opportunity. Garrett Wilson had a great year last year and also just got a major boost at quarterback. Rodgers is known to create alphas at receiver and Wilson fits the bill.
Chris Olave also plays in a dome and it is a dome in a pretty soft division. He also had an improvement at quarterback and is coming off a strong rookie year. Deebo was disappointed in his performance last season and benefits from a dual position production. Keenan Allen is a fantasy stud, but he is quite injury prone. George Pickens has all the reason to have a big jump into his sophomore season. He is an athletic freak who will benefit from his fellow quarterback taking a leap as well.
(37:00) No DK Metcalf
DK Metcalf did not crack either top 10. He is big strong and fast but his quarterback might have peaked in the first half of last season. Regardless, DK is someone who should be gone before early third down.
Kramer Fantasy Football WR Rankings
1. Justin Jefferson
2. Tyreek Hill
3. Cooper Kupp
4. Davante Adams
5. Jamar Chase
6. AJ Brown
7. Stefon Diggs
8. Garrett Wilson
9. Amon Ra St Brown
10. Keenan Allen
Sean Fantasy Football WR Rankings
1. Justin Jefferson
2. Cooper Kupp
3. Tyreek Hill
4. AJ Brown
5. Jamar Chase
6. Davante Adams
7. Amon Ra St Brown
8. Chris Olave
9. Deebo Samuel
10. George Pickens
Podcast Transcription