We are just under 100 days until the start of the 2023 College Football season. I can't wait to bet on the first game, but now is the time to start looking at early Heisman odds. In this article, we'll preview the top Heisman candidates and give you a look at my Heisman Trophy future bets.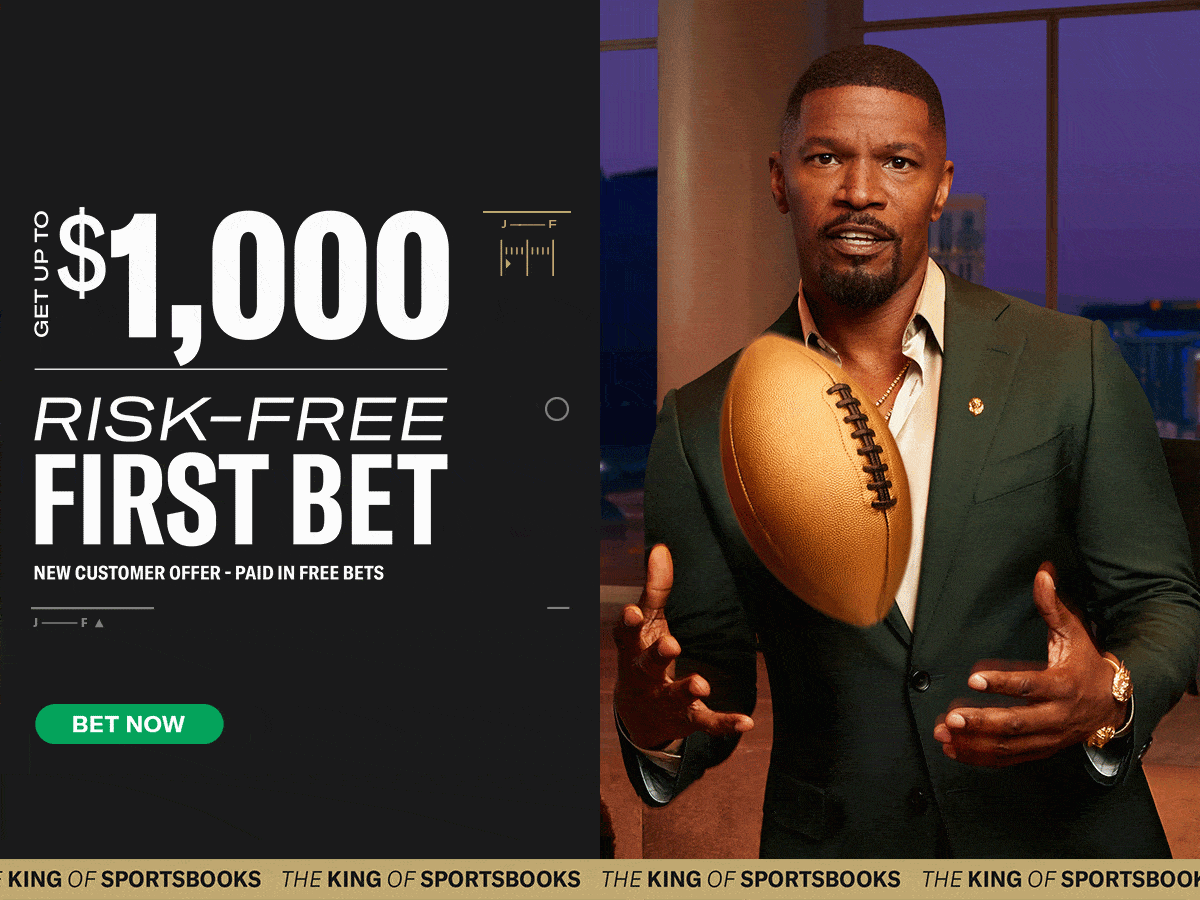 2023 Heisman Watch and Future Bets
Odds to win the 2023 Heisman Trophy
Caleb Williams (+550)
Bo Nix (+1200)
Jordan Travis (+1200)
Michael Penix Jr. (+1400)
Jayden Daniels (+1500)
Drake Maye (+1500)
Sam Hartman (+1500)
Odds courtesy of FanDuel as of June 20th, 2023.
Favorites to win the 2023 Heisman Trophy
Caleb Williams (+550)
It's been forty-eight years since Archie Griffin won consecutive Heismans, making him the only two-time winner. Can Caleb Williams repeat? That's the million-dollar question everyone is dying to see.
Caleb Williams was fantastic in his first season under center at USC. So much so that he ran away with the Heisman Trophy. Following Lincoln Riley to USC was the best decision he made. In his sophomore year, Caleb threw for 4,537 yards, 52 total touchdowns, and just five picks.
USC is also retaining their top four pass catchers from last season, and this will be year two under Lincoln Riley and his system. Entering his junior year, there is no surprise to see Caleb Williams as the favorite to once again bring home the Heisman Trophy.
Bo Nix (+1200)
It seems like every year, I look at the Heisman odds, and Bo Nix is always in the mix. Speaking of guys transferring and improving, that's exactly what Bo Nix did. Transferring to Oregon rejuvenated his career in every way possible.
Nix produced 44 total touchdowns while completing 71.9% of his throws, which was the second-highest mark in the country last season. It's difficult to believe too many other quarterbacks will have a better season than Nix, given all the weapons he has.
Jordan Travis (+1200)
Jordan Travis is entering his sixth college season. Travis has played under Mike Norvell in his last two seasons at Florida State. Jordan had a breakout 2022 season as he threw for 32 total touchdowns, completed 64% of his passes for 3,214 yards, and only five picks.
Jordan is the first player in Florida State history with at least 20 touchdown passes and seven rushing touchdowns in a season and the fourth player in school history with at least 3,000 total yards and 30 total touchdowns in a season. The other three players happen to be Heisman Trophy winners. Charlie Ward (1993), Chris Weinke (2000), and Jameis Winston (2013)

Heisman Trophy Future Bets
Caleb Williams (+550)
Williams will aim to make history this season. Try and become the first back-to-back Heisman winner since Arch Griffin nearly 50 years ago. His 2022 stats will be tough to beat, but if Caleb remains healthy throughout the year, he has a fantastic chance to beat them.
To think Williams was able to put up video game numbers in his first year in a brand-new environment spells trouble for this year's field. This will be his second year in Riley's system, and Williams is keeping most of his receiving core together. Plus, USC improved their offensive line in the offseason to better protect Williams.
I think USC's schedule lines up perfectly to showcase Caleb where it matters the most. The Trojan's schedule is backloaded with games against Notre Dame, Utah, Washington, Oregon, and UCLA in the final six weeks. If Williams plays well and USC is winning, this stretch could catapult him to repeat.
Jordan Travis (+1200)
Jordan Travis gets confused as being a "running quarterback," but to say that would be disregarding his passing ability. He led the Seminoles to a 9-3 season, earning second-team All-ACC honors.
From 1993 to 2013, three different quarterbacks brought back the Heisman Trophy, and Travis is looking to make it four for the Seminoles. If the Seminoles meet or exceed expectations this season, Travis will have to play more consistently, but I do expect him to do just that.
His statistics continue to improve, and he's a proven winner having a 15-5 career record as a starter. Jordan's top receivers, Johnny Willson and Mycah Pittman, are returning, as well as improvements in the offensive line. FSU's schedule features LSU, Clemson, Miami, and Florida, which means Travis will get several opportunities to show off his electric plays on the national stage.
Longshot Bets
Michael Penix Jr (+1400)
Drake Maye (+1500)
Cade Klubnik (+2500)
Marvin Harrison Jr (+3000)