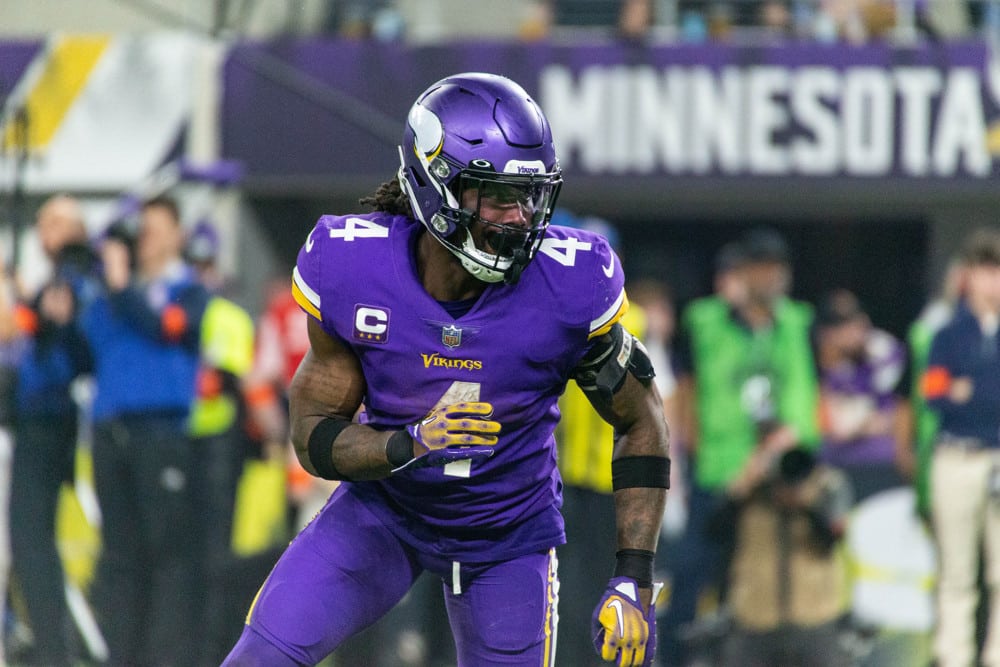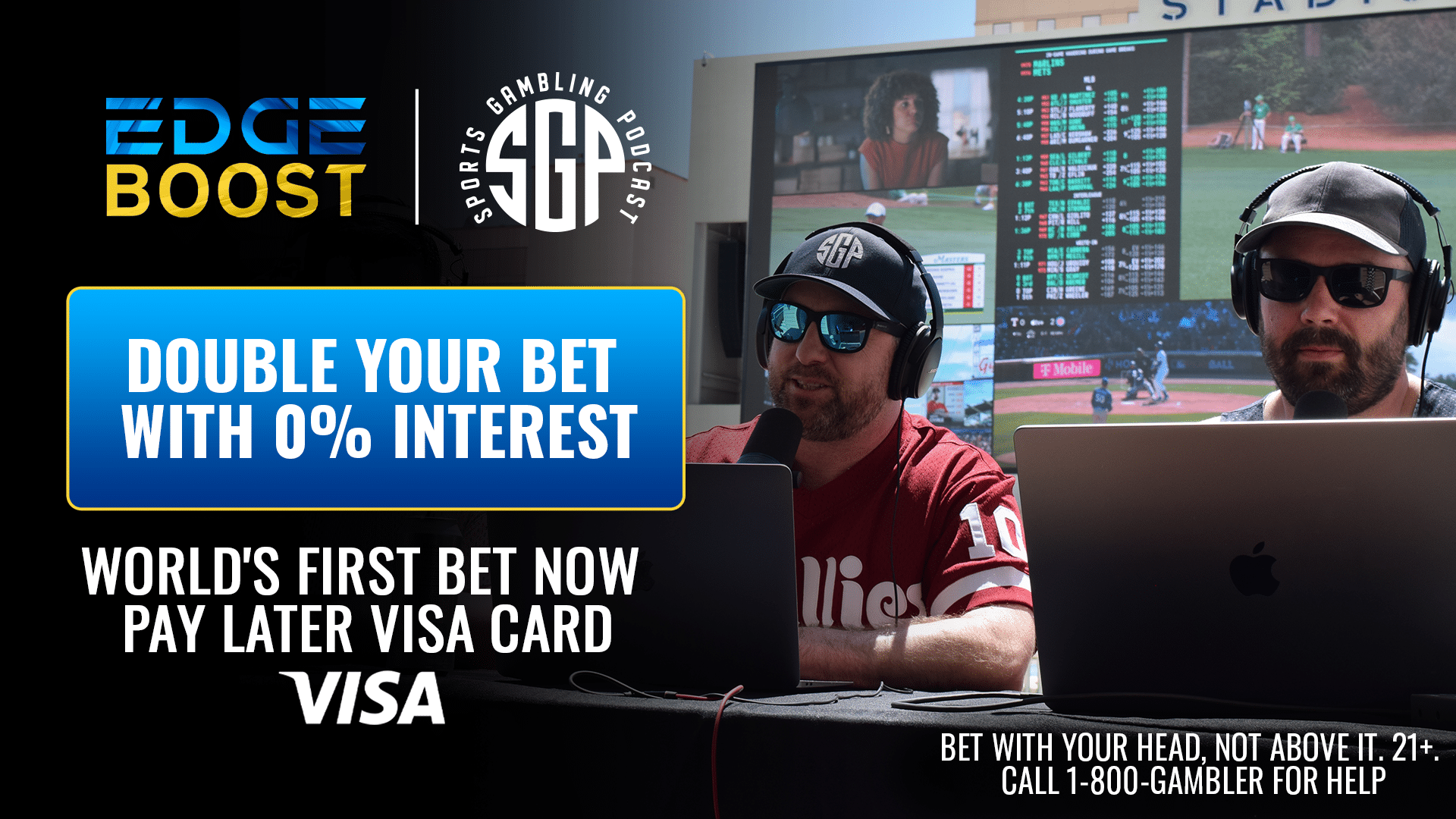 Dalvin Cook, DeAndre Hopkins & Chase Young Next NFL Team Odds
The guys (@GamblingPodcast) are talking next NFL team odds as they break down where Dalvin Cook, DeAndre Hopkins and Chase Young all end up.
(6:42) Chase Young Next Team Odds
Information on Young is hard to find since he is still contractually signed to the team. The new ownership is also not supporting the likelihood of Chase Young staying which is why his name is floating around. Teams with a lot of cap space are always on destination lists, such as the Carolina Panthers. Dallas is unlikely since they have Micah Parsons and for the Colts, an expensive signing isn't great for a rebuild.
Pittsburgh could be a likely spot as he can bolster their talented defense and help propel the team into a win now situation. The 49ers are also in win now mode and perhaps they could trade Trey Lance to relieve some Washington question marks in exchange for a big-time talent. The Giants and Saints don't have the cap space to make a signing like this, but the Bears do. Young going to Chicago would also be a great fit along with the money aspect.
(24:26) Dalvin Cook Next Team Odds
Dalvin Cook has said he doesn't want to take a small contract, even though he probably will get a smaller one. Cook has also made it somewhat clear that he wants to be in Miami. Most of the longshots don't really have the money or wouldn't spend the money to get Cook. One team to look at is the Ravens who are in a massive win now mode and have already bolstered their offense. The Jets are at +250 which isn't great odds when you consider they have Breece Hall. Dallas also makes some sense since Tony Pollard is coming off injury and Zeke is out on the streets.
(38:21) DeAndre Hopkins Next Team Odds
Of the major longshots, the Raiders are the only ones that's a little interesting. Vegas is a great location, and the offense is legit as long as Jimmy G balls out. Chicago can be a landing spot, but it largely depends on if Hopkins views Justin Fields as worthy.
Baltimore would be a good spot despite the additions already this offseason. Kansas City should be going after Hopkins much harder considering the unproven talent in their receiver room, but it seems like they are sitting on their hands. The Browns have a good situation for Hopkins considering he played with Deshaun Watson before and could possibly be the best receiver in the room. New England is also making a push despite the movement in their receiver room already.
Dalvin Cook Next Team Odds
| | |
| --- | --- |
| Team | Odds |
| Miami Dolphins | -300 |
| New York Jets | 250 |
| Buffalo Bills | 500 |
| Cincinnati Bengals | 1000 |
| Dallas Cowboys | 1100 |
| Denver Broncos | 1200 |
| Baltimore Ravens | 1600 |
| Tampa Bay Buccaneers | 1800 |
| Philadelphia Eagles | 1800 |
| Chicago Bears | 2000 |
| San Francisco 49ers | 2000 |
| New England Patriots | 2000 |
| New Orleans Saints | 2500 |
| Los Angeles Rams | 3300 |
Chase Young Next Team Odds
| | |
| --- | --- |
| Odds | Odds |
| Detroit Lions | 400 |
| Seattle Seahawks | 500 |
| Chicago Bears | 600 |
| New York Giants | 600 |
| Houston Texans | 700 |
| New Orleans Saints | 700 |
| Pittsburgh Steelers | 800 |
| San Franciso 49ers | 800 |
| Arizona Cardinals | 800 |
| Indianapolis Colts | 900 |
| Dallas Cowboys | 900 |
| Carolina Panthers | 1000 |
| Kansas City Chiefs | 1200 |
DeAndre Hopkins Next Team Odds
| | |
| --- | --- |
| Team | Odds |
| Tennessee Titans | 250 |
| New England Patriots | 300 |
| Cleveland Browns | 350 |
| Buffalo Bills | 550 |
| Kansas City Chiefs | 700 |
| Dallas Cowboys | 800 |
| Baltimore Ravens | 1000 |
| New York Giants | 1200 |
| New York Jets | 1600 |
| Carolina Panthers | 1800 |
| Detroit Lions | 2000 |
| Chicago Bears | 2200 |
| Los Angeles Chargers | 2500 |
| Philadelphia Eagles | 2800 |
| Green Bay Packers | 3300 |
| Jacksonville Jaguars | 3300 |
| Tampa Bay Buccaneers | 3300 |
| Las Vegas Raiders | 3300 |
Podcast Transcription