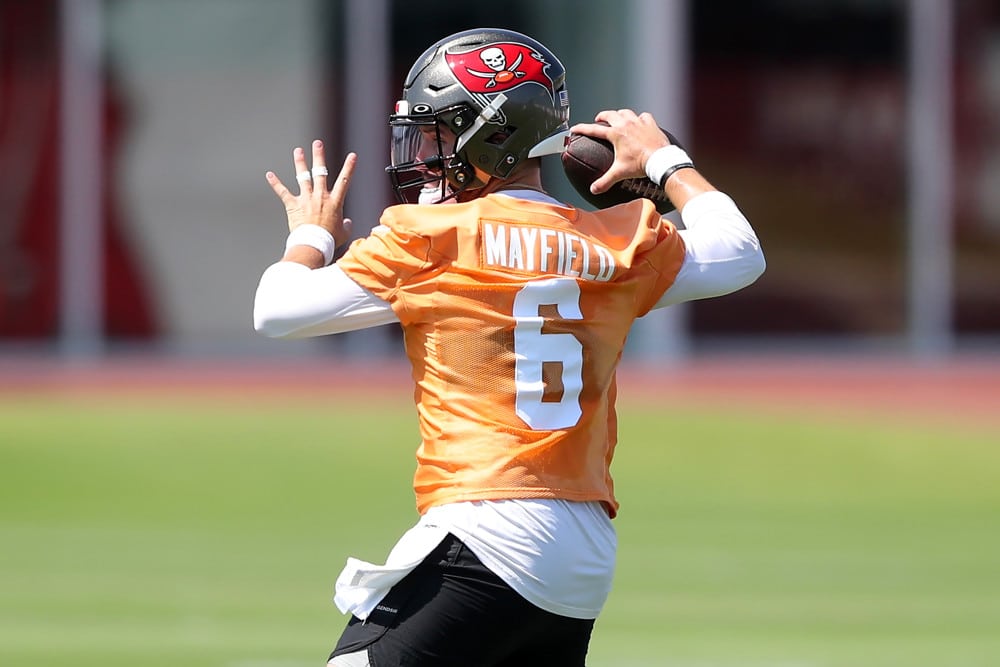 With Patrick Mahomes and the Kansas City Chiefs winning the Super Bowl LVII, it's now time to set our sights into the next season. A new season gives new opportunities for players to wager on their favorite teams or players. 
Will Mahomes and Reid lead the Kansas City Chiefs into a back-to-back win for their team? Bettors each have their favorite teams they want to wager on. And the NFL draft will make a huge impact on the outcome of the next season. 
With the start of the next NFL season fast approaching, players are getting ready to place their bets. As early as now, they can already make bets as the NFL futures betting markets have opened. Or, if they want to be on the safer side, they can wait until the season starts and place their prop bets. This way, they can closely monitor their favorite teams so that they can make sound decisions when wagering. Continue on reading to know what are the different prop bets that players can wager on. 
What are prop bets? 
Proposition, or prop, betting means putting wagers on instances that happen in a specific game. It does not necessarily mean wagering on who wins or loses. More like betting on something that will happen in that specific game or match. 
Different sportsbooks have a variety of NFL team and player prop bets for every game. NFL season prop bets are also available at the start of the regular season. This allows players to wager on what they think the outcome of the season will be. 
Top NFL Season Prop Bets 
Player Props 
NFL player props are all about the player's performance. Bettors place wagers based on their prediction for that specific player. For example, they can place a wager on how many receptions a receiver will be able to make in a specific game. Another is the total rushing yards a running back will have in a game. The most popular player prop is wagering on the NFL season MVP. Players can place their bets on a player who they think will win the award at the end of the regular season. 
Win Totals 
In this type of prop bet, players can wager on a team's win totals in the upcoming season. The bookie will set a limit or a line. As an example, the bookie sets the Cowboys at 10.5 wins, players can then wager on either the over or the under. This type of prop betting is less volatile than the others. 
Team Props 
Another type of wager is the Team props. Here, players have the chance to wager on a specific team. There are a variety of props that are available. Players can wager on things like the total number of points in a game, penalties, sacks allowed, total touchdowns made, and many more. 
Draft Props 
A recent type of NFL prop bet that is slowly gaining popularity is the NFL Draft prop bet. In this type of betting, players have the chance to wager on who they think will be the No.1 pick in the NFL Draft. Also, they can bet on the over or under of where a prospect is going to be drafted. Now, even team positions in the first round of the draft can be wagered on. 
Live Props

A newer way to place bets in the NFL is via live betting. Here, players can bet on different NFL prop bets even while the game is ongoing. They can bet on occurrences like which player scores the first touchdown, or will a certain player catch 5 or more passes. There are a lot of these available so be sure to check with your favorite sportsbook and prop bets websites. 
Super Bowl Props 
Perhaps the most exciting time to place a wager on the NFL is during its final game in the Super Bowl. There are numerous Super Bowl prop bets to choose from. These may include occurrences like who's going to win the MVP, who scores a touchdown, and individual yardage totals for the players. 
Get ready to place your bets 
Now that you have an idea on what prop betting is and how it works, it's time to try it out for yourself. Simply go to your favorite sportsbook and do your research. Read up on NFL player and team props and study all the available odds and lines. 
One betting advice from experienced bettors is to use multiple online sportsbooks. By doing so, players will be able to compare the latest lines and odds and take advantage of the bonuses available. Most importantly, keep in mind to always gamble responsibly.