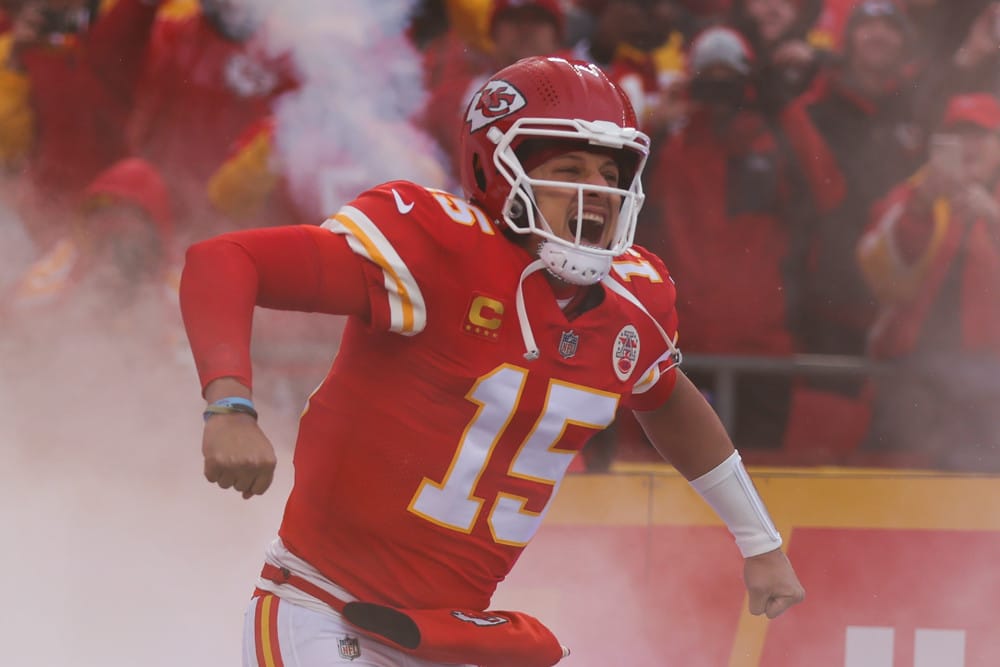 You've been given $5,000 to spend on NFL MVP bets for the upcoming NFL season. Where do you start? The reigning champion, of course! But what about after that? Who's next in line, and who are some dark horses that could pay out big? Here's how to spend five grand in MVP bets.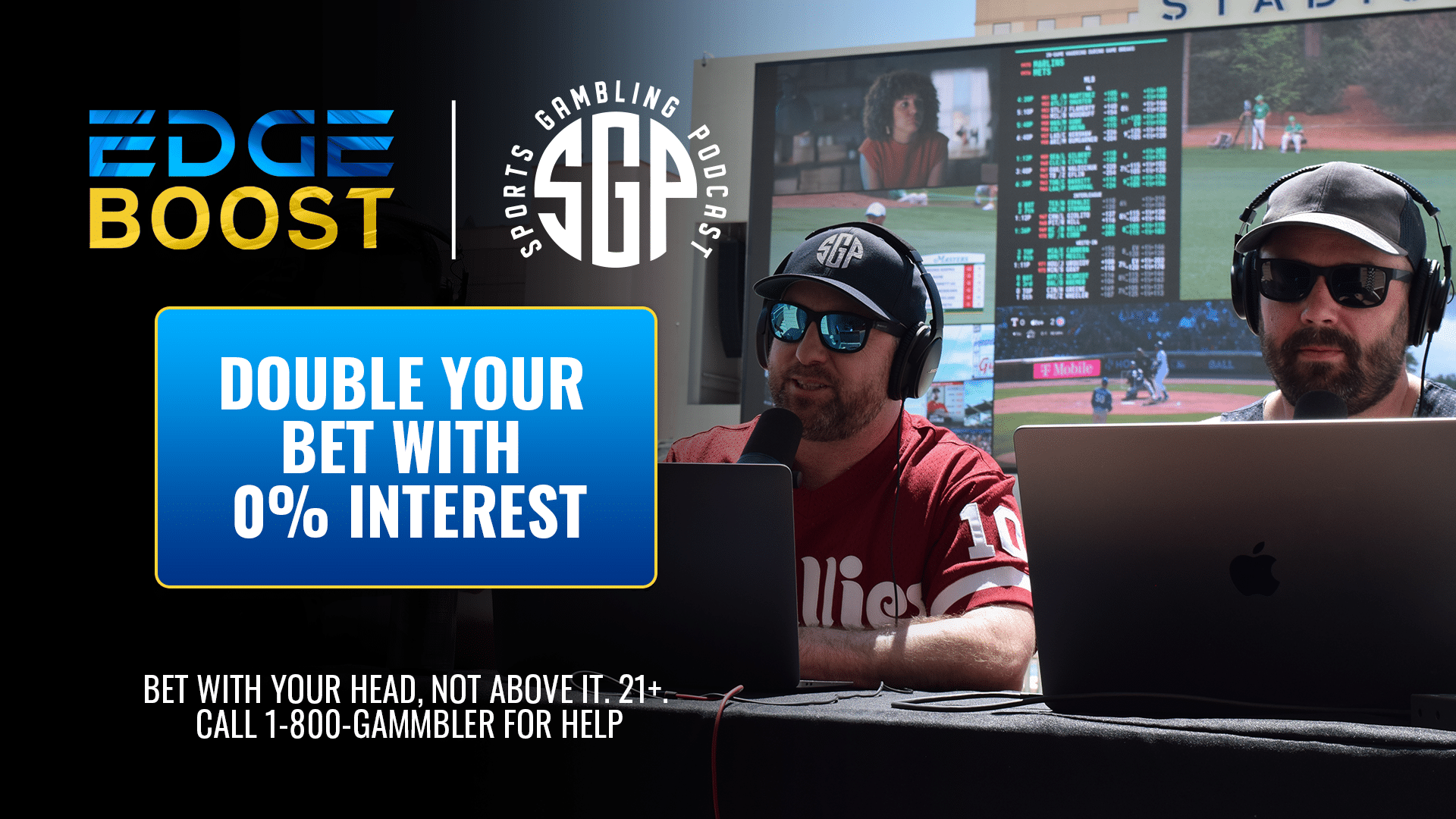 Five Grand in NFL MVP Bets
Patrick Mahomes – 2023 NFL MVP Odds: +700 – Money Spent: $1900
Pat Mahomes is the favorite to win this bet. He's the reigning MVP and the reigning Super Bowl MVP. That doesn't mean that this isn't a great bet! Last off-season, Tyreek Hill left for the Miami Dolphins. That meant Travis Kelce had to lead the team as the alpha. Kelce stood up to the challenge but could have used more help.
When Hill departed, Kansas City added JuJu Smith-Schuster and Marquez Valdes-Scantling. They helped but weren't enough to make this a runaway victory. As a result, the MVP chase was decided right at the end of the season.
Mahomes always appeared to be fighting an injury last year. If he can come in fully healthy this season, his play will get even better than last year. Additional help is on the way – Kadarius Toney hopes to be fully healthy to start the season. On top of that, rumors are swirling that DeAndre Hopkins may be added to the roster soon. These odds could shorten as the season gets closer.
Jalen Hurts – 2023 NFL MVP Odds: +1200 – Money Spent: $1000
These odds feel too low for a guy who was second in this race last year. He's coming off a Super Bowl appearance in his second full season as the team's starting quarterback. Hurts was the favorite to win this last year towards the end of the season. A late-season injury bumped Mahomes back into the top spot.
The Eagles have improved the team on both sides of the ball this off-season. The additions of Jalen Carter and Nolan Smith on defense should cause more three-and-outs on the other side of the ball. This will give Jalen more opportunities to display his talents. The recent acquisition of pass-catching running back D'Andre Swift helps too. This gives him another target to work with.
Trevor Lawrence – NFL MVP Odds: +1600 – Money Spent: $800
Let's pretend Trevor Lawrence's rookie season didn't happen. The Urban Meyer experiment in Jacksonville was a disaster. He was fired before the season ended! What did Lawrence do in his first season behind Doug Pederson as a coach? 25 touchdowns, eight interceptions, and seventh in MVP voting. Not bad.
Next season, things look even brighter for Trevor Lawrence. Most importantly, he'll have a true WR1 for the first time in his career. Calvin Ridley returns from his year-long suspension for gambling, hungry and ready to put on a show in Jacksonville. Let's also not forget – pass-catching running back Travis Etienne Jr. missed time the past few seasons with foot injuries but looked amazing when healthy. The price we are getting here for Trevor Lawrence makes this a great NFL MVP bet.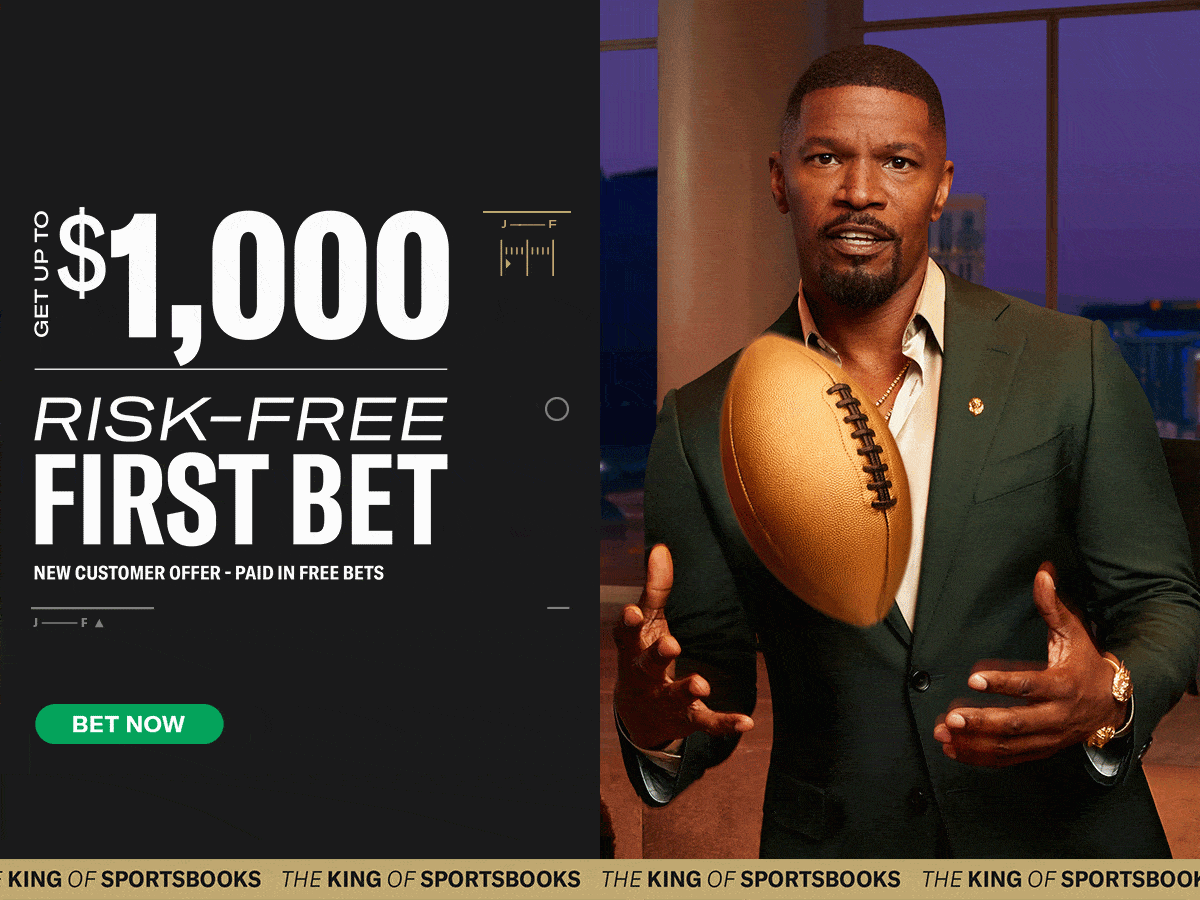 Lamar Jackson – NFL MVP Odds: +1800 – Money Spent: $750
Lamar had a pretty terrible season last year. He wasn't the "Lamar" we knew from his MVP season in 2019 and his impressive 2020 campaign. With this NFL MVP bet, we're looking for a bounce-back season in 2023. That being said, we know where his ceiling is. He's fresh off a big contract and ready to make some noise.
One thing that Lamar has this year that he didn't in the past is pass-catching weapons. This off-season, the Ravens signed Odell Beckham Jr and drafted Zay Flowers out of Boston College. Lamar now has the best pass catchers he's ever had. Getting +1800 feels like strong odds.
Brock Purdy – NFL MVP Odds: +5000 – Money Spent: $250
Our first "long-odds" bet on this list brings us to Brock Purdy. Purdy had five starts last season, his rookie year. Brock threw 13 touchdowns and four interceptions with a 5-0 record. He's coming off a major injury but is expected to start on Week 1 in 2023. The Niners were a great team on both sides of the ball, with very few holes last season. San Francisco needs Purdy to give them what they didn't have last year – consistency at quarterback. If he does that, he could truly lead them to a historic season.
Daniel Jones – NFL MVP Odds: +7500 – Money Spent: $200
What a difference a coach makes for Daniel Jones. Jones honestly looked to be on his last chance with the Giants. Brian Daboll turned him into a franchise quarterback in one season. With Daboll's first year behind him, the Giants will look to be even better in 2023. This season, Jones will have more weapons. In the off-season, the Giants added Darren Waller at tight end and Jamison Crowder, Parris Campbell, and rookie Jalin Hyatt at wide receiver.
Christian McCaffrey – NFL MVP Odds: +20000 $100
If any non-QB is going to make an NFL MVP bet worth your money, it's CMC. While we like Brock Purdy as the Week 1 starter, let's not forget about Trey Lance. If San Francisco rides the quarterback carousel again to another strong record in 2023, look for McCaffery to lead the team. He can run, he can catch, he can even throw. He threw a touchdown pass last season! The odds are long on this bet, but the value is there.