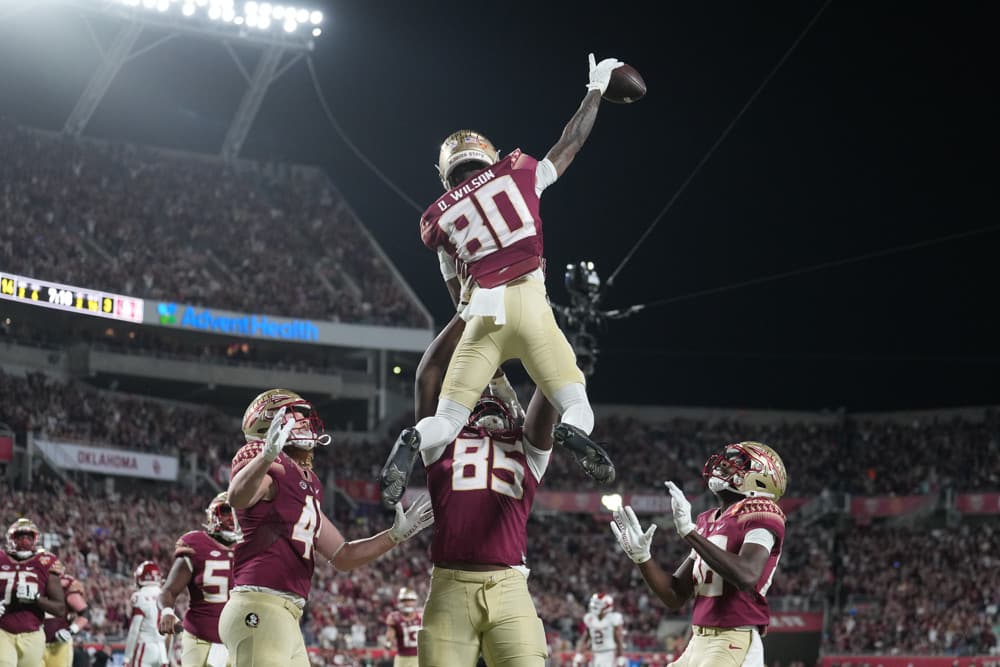 The season win totals for the upcoming college football season have finally been released. There is no doubt this season is going to be an exciting one. So let's take a look at a few of them and break down my favorite college football season win total futures.
College Football Season Win Total Futures
USC Trojans Over 10 wins (+100)
This play has a lot of push potential, which at plus money, is a positive. USC has a few tough games on their schedule this year, but finishing the season with 11 wins is very realistic. USC will host their game vs. Utah this season, which is obviously a big advantage compared to last season. Lincoln Riley and Caleb Williams barely missed out on the playoffs last year, and they will want to be there this season. If there is one team to bring the PAC back to the playoffs, it is this USC team.
Despite losing their best receiver in Jordan Addison, Coach Riley will find the right pieces for Caleb Williams to throw to. Also, Mario Williams is entering his sophomore season and will be a big factor for the Trojans. Mario is coming off of a 635-yard freshman season, and that number will improve this season.
Tennessee Volunteers Under 9.5 wins (-150)
This is one of my favorite college football seasons win total futures. Joe Milton is leading the volunteers this year. But do we have faith in him to have a ten-win season? Although Milton had decent stats this year backing up and eventually replacing Hendon Hooker, producing a ten-win season is not an easy task. Through 11 games last year, Hooker had a 70% completion percentage, 3100 yards, 27 touchdowns, and two interceptions.
Milton will be a decent replacement for Tennessee this season. However, matching their previous season is going to be hard. Assuming Tennessee loses to Alabama and Georgia, they still have to face Texas A&M and Missouri, who gave Georgia trouble last year. This number has continued to fall as well. We saw this open up at -188, and is now sitting at -150. That doesn't mean much to me personally, as Tennessee is not equipped to have a double-digit win season again this season.
NC State Wolfpack Over 6.5 wins (-145)
NC State will be the first ACC team to break down. Losing Devin Leary to Kentucky is definitely a big loss. However, the Wolfpack are bringing in Brennan Armstrong from in-conference opponent Virginia. While Armstrong's stats last year were not impressive, if he can replicate his 2021 season, NC State will not be a team to look over. Armstrong threw for 4400 yards, had a 65% completion percentage, and 31 touchdowns.
Looking at NC State's out-of-conference schedule includes UConn, VMI, and Marshall. These should be three wins for this Wolfpack team.
NC State's defense was also top 30 in the country last year, only allowing 341 yards per game. If a team is planning to run on the Wolfpack, they are going to run into a wall, as NC State was ranked 13th in the country in terms of opponent rushing yards per game last year. Although some key pieces are gone from last year's squad, I think this team eclipses 6.5 wins.
Florida State Seminoles Over 10 wins (-105)
This is another one of my favorite college football seasons win total futures. Florida State and coach Mike Norvell are coming off an impressive ten-win season last year. However, Norvell was definitely on the hot seat as FSU has not been living up to the standards that their fans expect.
This Seminole team, led by quarterback Jordan Travis is poised to win the ACC this year. Travis had a 64% completion percentage, 3400 yards, 24 touchdowns, and, as stated earlier, will this team to a double-digit winning season.
FSU starts their season with a tough opponent in, the LSU Tigers. Luckily, LSU will be on the road for this game. While that does pose a bit of a threat to a bet that only allows for two losses this season, the only other threat FSU faces is Clemson. In addition, Travis' right-hand man, Johnny Wilson, will be returning.
Also, Trey Benson, FSU's starting running back from last year, is returning for his sophomore year. These are key factors in FSU replicating their record from last season. Bringing back the guys that made your season a successful one is huge.
Clemson Tigers Over 9.5 wins (-140)
Our final ACC season win total future bet is the Clemson Tigers. Unfortunately, Clemson has not been the team that everyone expects them to be. Although it may seem odd to say that as they are coming off a ten-win season, they are expected to be in the playoffs every year.
The Tigers are shipping DJ Uiagalelei off to Oregon State, with Cade Klubnik taking the starting quarterback position. We saw a little of what Klubnik had to offer in his starts against UNC and Tennessee last year. Giving Klubnik the off-season as the starter will have him ready to lead the Tigers back to the playoffs this year.
Clemson's schedule does not contain any real threats beyond FSU and Notre Dame as well. Wake Forest, and NC State may have been threats, but with both teams losing their quarterbacks, Clemson should be able to take care of business. Even if Clemson were to drop those two aforementioned games, we would cash over 9.5 by winning out. Although Dabo Swinney is not the most likable guy, he certainly knows how to coach his football teams.
Kentucky Wildcats Over 6.5 wins -(145)
The Wildcats may have lost Will Levis to the draft, but they're getting a solid replacement in NC State's Devin Leary. Leary is coming off a strong first half of the season with NC State before he got injured. Leary had a 61% completion percentage, nearly 1300 yards, and 11 touchdowns.
Kentucky lost their running back, Chris Rodriguez, but I am not worried about their run game. Kentucky's wide receiver core will be older and more experienced this year, which will be key for the Wildcats.
Despite Kentucky having a rough schedule, starting the season with five consecutive wins is possible. The season begins with three weak non-conference opponents, followed by two weak in-conference opponents in Vanderbilt and Florida. Liam Cohen is back with Kentucky as their offensive coordinator and quarterbacks coach after a year with the Rams as well. This may not be Kentucky's most impressive season, but they are built to have a seven-win season.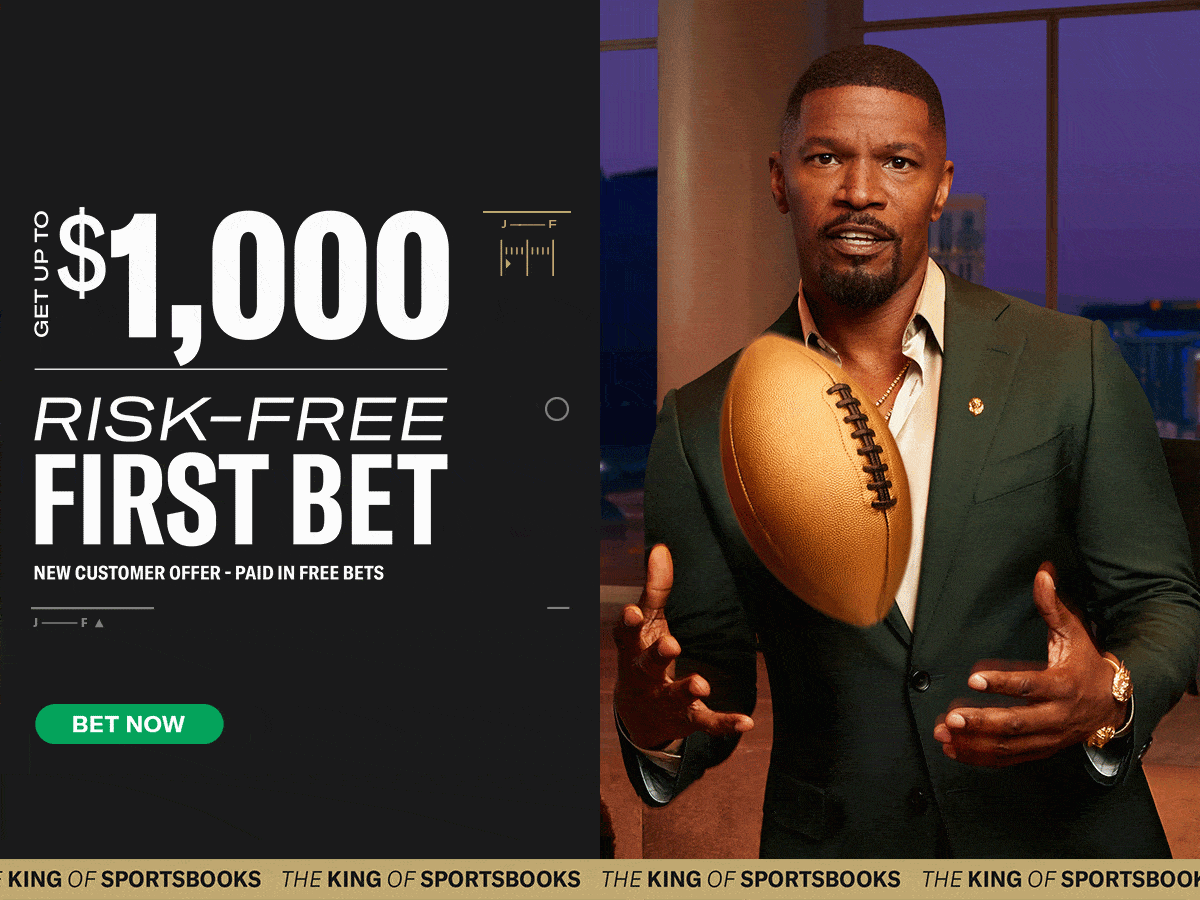 Western Kentucky Hilltoppers Over 8.5 wins (+125)
The Hilltoppers have become one of my favorite teams to watch over the last couple of years. This team loves to throw the ball, which creates a very exciting and high-scoring game to watch. Austin Reed is returning to Western Kentucky this year to lead this squad, too, and hopefully, another successful year.
His top target, Malachai Corley, is also running it back with Western Kentucky. Reed threw for over 4700 yards and 40 touchdowns last year. 1300 of those yards were caught by Corley, so these two have quite the connection.
Western Kentucky's schedule has gotten easier compared to last season—only one power five opponent in Ohio State this year. Last year, their schedule consisted of an additional power five opponent and UTSA, a very talented team. The Hilltoppers put together an eight-win season last year, so with the aforementioned changes to their schedule, at +125, there is a lot of value in the over 8.5-win total.
Colorado Buffaloes Over 3 Wins (-115)
Firstly, let's take a look at Colorado's schedule. It definitely is not going to be a cakewalk to four wins. However, some opportunities just need to be capitalized on. Nebraska, Colorado State, Arizona State, Stanford, and Arizona are all winnable games.
Coach Deion Sanders and his team also host four out of those five games. The crowd should be excited and pumped for this season as Colorado has brought in the aforementioned Hall of Famer Deion Sanders as their head coach, and he is also bringing a few of his guys onto the team.
Shedeur Sanders seems like he should be a very good replacement at quarterback. Obviously, we have only seen him play in the SWAC, but his stats speak for themselves. We cannot forget Travis Hunter and the lengthy list of 3+ star players who have gone west to play for the Buffaloes. There seem to be very strong arguments on both sides of this win total, but I like the over.
Georgia Bulldogs Over 11.5 Wins (+125)
We heard it a lot at the end of last season, but Georgia is the new standard in college football. The Bulldogs have lost one game over the last two seasons, and I do not see that number increasing this year. Carson Beck seems to have won the starting quarterback job in Georgia, but this is not the deciding factor for me with this bet.
Georgia's main factor in winning these games is how strong their defense is. On average, including their post-season games, Georgia allowed 14 points per game. Playing against some of the best teams in the nation in the SEC, this is nothing short of exceptional.
Although Georgia lost a ton of guys to the NFL this year, that is something that this program is used to. They will fill the holes with guys that are just as good. Although this pick is very square, it is one of my favorite college football future best bets.
Michigan Wolverines Over 10.5 Wins (-105)
The Wolverines are the real deal. Jim Harbaugh is leading this team to a potential three-peat in the Big Ten and a third consecutive playoff appearance. Michigan's non-conference schedule is also very weak this year. They are going to be hosting ECU, UNLV, and Bowling Green. These games should be three easy warm-up games before facing off against conference opponents.
Also, Michigan is retaining a lot of the guys who were key factors in keeping them ahead of the rest of their conference. Keeping those types of guys around and having them learn and develop more is a big factor. No one in the Big Ten should be a threat to Michigan besides Ohio State, and even if Michigan were to drop that game, we would cash on an 11-1 season.
Make sure to check out The College Football Experience and our college football picks page, where we post our picks on every single game, every single day!