We are under 16 weeks away from Week 1 of the NFL season. There is no better time to dive into the future market than right now. We will do things differently while trying to extract value from the board. I took the betting favorite for each award and compared them with who I will be betting on. Typically, favorites are not good future bets, so I want to look a little further down the board.
All of these numbers will be courtesy of DraftKings. If the analysis compels you and you want to make a bet, please shop for the best number. In the MVP and Offensive Player of the Year section, both favorites are winners from last year, so I shifted to the next favorites. Mahomes certainly can repeat, but Justin Jefferson repeating, I think, is a long shot. I will also give an additional pick in each category, but my stronger bet is the player battling with the betting favorite.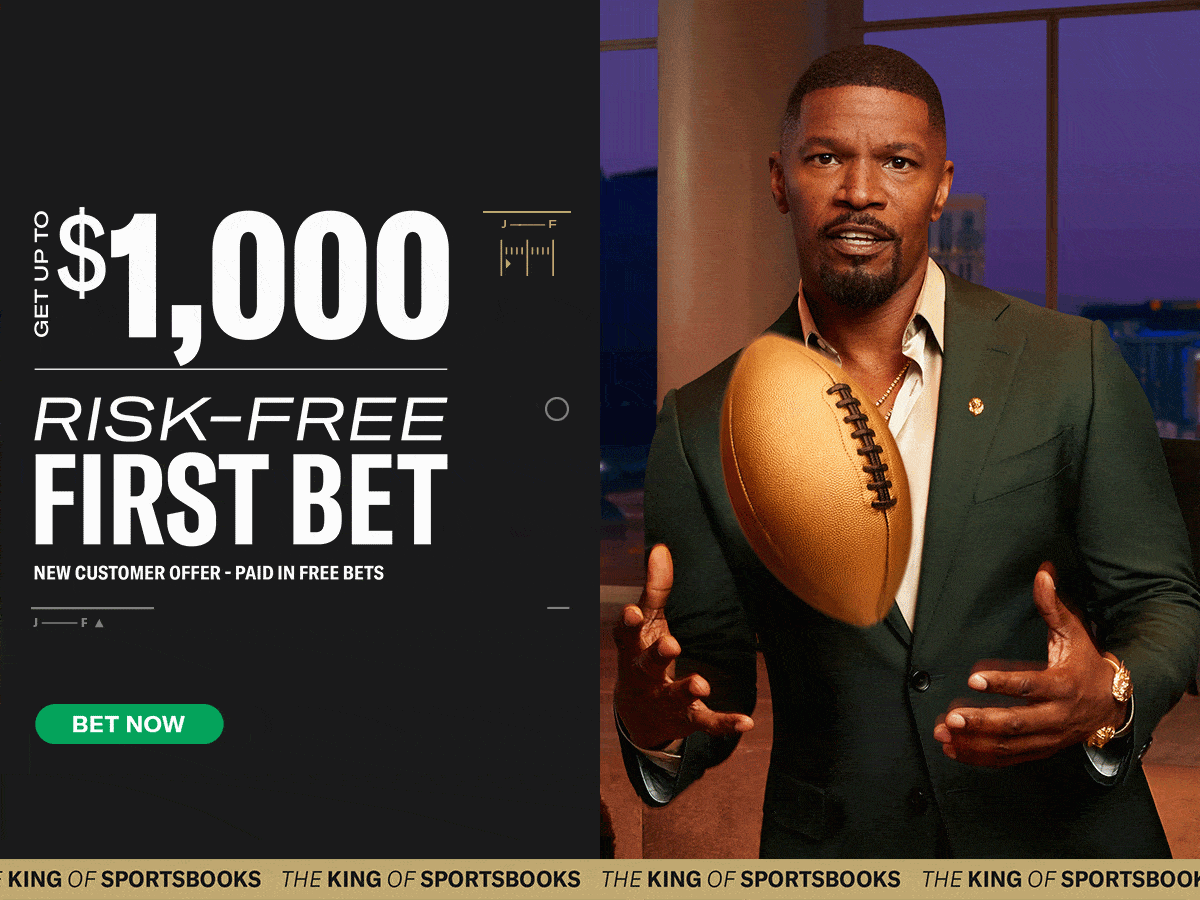 NFL Awards Futures Breakdown and Analysis
MVP: Joe Burrow (+350) vs. Trevor Lawrence (+1400)
They should rename this to the Most Valuable Quarterback award. Since 2007, there have been only one non-quarterbacks to win this award. In my estimation, betting anything other than a QB is a negative EV bet. That eliminates at least a third of the field, along with not betting on any player who will be on a below-average team. That leads me to a player who took a giant leap last year, and his team has vastly improved through the draft and with free agency.
Trevor Lawrence checks several boxes that past MVPs have had in their campaigns. He will likely be competing for a division title and has upgraded skill position players. Unlike the Bengals, the Jaguars are more consistent up front, and Lawrence has better escapability than Burrow. I'm also inclined to think that the Bengals will be looking to run the ball a little more due to their offensive line troubles and trying to keep Burrow healthy.
Lawrence threw for 30 touchdowns and 11 interceptions while ranking top 12 in PFF's grading on quarterbacks. The defenses in the AFC South are reluctant to give up big plays in the passing game, and I think Lawrence will take the next step and put on a show this year.
Bonus Pick: Lamar Jackson (+1200)
Offensive Player of The Year: Ja'Marr Chase (+1000) vs. Justin Fields (+2000)
Three of the last four winners of this award have been receivers. The lone winner at that time was a quarterback. Chase has a chance to put on a show similar to what his LSU teammate did last year, but I have questions about how much success the Bengals offense will have this season. Their offensive line is still a few pieces away despite adding Orlando Brown.
Joe Burrow ➡️ Ja'marr Chase in the NFL:

▪️ 28 games
▪️ 22 touchdowns
▪️ 2,475 yards
▪️ 166 receptions

Is this @Bengals QB/WR duo the best in the league? pic.twitter.com/4gvBUpTQJg

— NFL on Prime Video (@NFLonPrime) May 17, 2023
They ranked 31st last year in pass block grade, and while there is only room to go up, I think it will take time for them to get in a good rhythm. Chase also will be bracketed more this year and should expect to see more two high zone schemes. This is important because his production versus man coverage (2nd) to zone coverage (22nd) is staggering.
The hype around the Bears has been rising since the trade of the number one pick. They finished the season being competitive but could not put together any wins. A lot of that had to do with the playmaking ability of Justin Fields.
At 20/1, this is the type of player you want to bet on. He ran for over 1100 yards with eight touchdowns while throwing for 2200+ and 17 touchdowns. Undoubtedly, his skill positions have been upgraded, and the offensive line has improved through the draft and free agency. The upside is there for Fields to take another leap with an improved roster and a winnable division.
Bonus Pick: Jonathan Taylor (+2000)
Defensive Player of The Year: Micah Parsons (+700) vs. Chase Young (+5000)
Ironically these are two of the last three defensive Rookie of the Year winners. The Cowboys do a good job of moving Parsons around and utilizing him in several packages. The issue is they don't have much outside of him. This causes constant double and triple teams game after game. Of course, he will have an impact as a great player, but I think he tails off toward the end of the season due to his constant, relentless play on a down-to-down basis.
Chase Young is coming into this year as healthy as he did in his rookie year. Plenty of holes need to be filled for the Commanders, but the defensive line is not an issue. The return of Chase Young adds to the depth and ability of guys not to get doubled and be able to win one on one battles easier.
Rivera is likely coaching for his job, and I think the defense rises to the occasion behind Young and his ability to rush the passer at a high level. This is a long shot for a reason, but the upside is there with his position being a premier winner of this award long-term.
Bonus Pick: Brian Burns (+2500)
Offensive Rookie of The Year: Bijan Robinson (+250) vs. C.J. Stroud (+750)
In my estimation, the Bijan hype is at an all-time high—a little too high so we will pivot to C.J. Stroud. My rationale here is simple, Bijan's price is outrageous for a guy who is coming into a team that ranked top five in rush offense. The Falcons utilized two to three backs throughout the season and were successful in doing so. Is Bijan going to be inserted and turn into Derrick Henry right away? I don't think so. In the last seven years, no position has won this award more than the quarterback.
There is no way to go but up for the Texans' offense, who ranked 32nd per PFF in offensive grade and 29th in pass offense. The weapons are better this year, and more importantly, the coaching staff is by far one of the most improved in the NFL.
Stroud is in a division where the defenses are far worst than what Bijan will be facing. Bijan also will be facing stacked boxes due to the lack of a quarterback, whereas Stroud will have more opportunities and even have a chance at the division with how bad the AFC South is.
Bonus Pick: Jordan Addison (+1700)
Defensive Rookie of The Year: Will Anderson (+350) vs. Christian Gonzalez (+950)
If any betting favorite were to win the award, it would be Will Anderson. But, unfortunately, at +350, there isn't a ton of value in tying our money up for nearly five months.
Much like Anderson, Christian Gonzalez will be an impact rookie from day one. He is coming into a situation that could make or break him early, which is why I like the value at almost 10/1. Anderson will also be in a great scheme with a defensive-minded coach who has experience with coaching outstanding front-seven talent.
Gonzalez is playing in a pass-happy division with elite receivers on all three teams. He will be tested early and often, but with the help of one of the better defensive minds to ever do it, I think he will thrive in his role. He is versatile in how he plays and also does a great job adjusting to who he is defending.
That is a great skill to have in this division, where you go from speed (Tyreke Hill) to more physical (Stefon Diggs). I am not expecting a Sauce Gardner-type season, but he has a chance to be special in a scheme that fits his overall skill set.
Bonus Pick: Lukas Van Ness (+1500)
Comeback Player of The Year: Damar Hamlin vs. Nobody (maybe Trey Lance)
Do not waste your time betting on this award unless you want to lay significant juice on Damar Hamlin. There are no sure things in the betting world, BUT this is as close as you can get to it. Not comparing the two because not sure if anything can compare to what happened to Hamlin, but the Alex Smith story is in the ballpark.
We saw Alex Smith almost have his leg amputated and come back to start six games for the Commanders. As soon as he took ONE snap, the award was over. Expect the same story here with Hamlin.
A touching moment for @Buck & @TroyAikman at the 2023 #DisneyUpfront on Tuesday as the pair were able to meet & share the stage with @BuffaloBills' Damar Hamlin pic.twitter.com/V8wlWuiV4s

— ESPN PR (@ESPNPR) May 17, 2023
Although cleared for football activities, he still has to get on the field. If Hamlin cannot get on the field for whatever reason, I think there is value in Trey Lance at 25-1. The last five winners have been quarterbacks, and Lance will be on one of the better teams in the NFL, showcasing his ability on the brightest stage. The jury is still out on if he can actually be good, but we have all seen Kyle Shannhan's track record with quarterbacks, so I think he is in good hands.
Bonus Pick: Javonte Williams (+4000)
Coach of the Year: Dan Campbell (+850) vs. Matt Lafleur (+1600)
The Lions were awesome to end the year and fell just short of the playoffs. There will be a lot of people buying the Lions this season. I think those people are buying the right division but the wrong team. The Packers will begin life without Aaron Rodgers, and some (myself included) think this will show just how good Lafleur is. The division is up for grabs, and outside of wide receiver and maybe quarterback; I think the Packers have the better roster.
I get the better roster with almost two times the odds with a coin-flip division. I think that is some value we can't turn down. Schedule strength is not far apart according to Sharp Football's schedule analysis, so there are no real advantages as to why the Lions will be in a better position to have more success. Although they finished strong, let's not forget the Lions' struggles early on. Lafleur winning without Rodgers will be the talk of the league, and at 16/1, that's a risk I am willing to bet on.
Bonus Pick: Frank Reich (+2000)