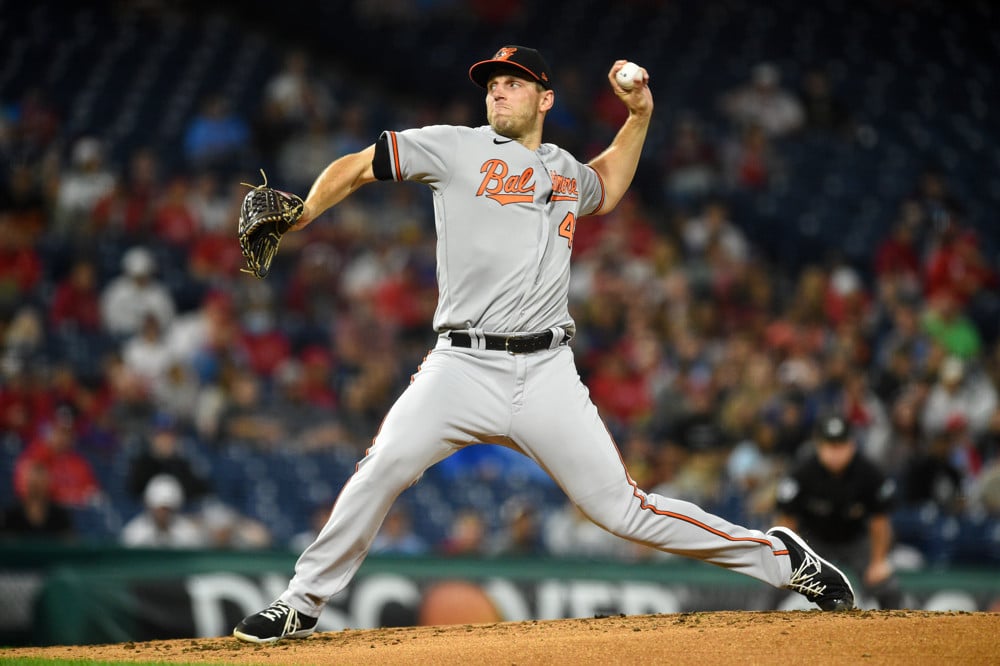 Max Fried, Corey Seager, Tyler Glasnow… all those players are rostered in any respectable league, no matter how shallow. However, if you are looking for a sound strategy that may help you down the road, you should look for injured players to stash on your roster, provided you have an IL spot or two, of course.
Remember: we have to think about the present but also about the future. So stashing players who are currently hurt but are expected to return relatively soon will be beneficial at some point.
This exercise includes some options that might be on your waiver wire and others that might require a trade for you to acquire.
Here are some options to consider:
Go here for daily free MLB picks!

Fantasy Baseball: 5 Injured Players To Stash
Royce Lewis, Minnesota Twins
Knee injuries have robbed us from watching a potentially generational infielder for a few years now. Royce Lewis is working his way back from surgery last June to repair a partially-torn ACL in his right knee. The arrow is pointing up, though. He has been playing rehab minor league games for a while now, and he just did this:
Remember that Lewis was actually called up last year and hit .300/.317/.550 with a 146 wRC+ in 41 plate appearances. It was a small sample, but he shows he can mash big-league pitching. He is one of the best-position players to stash in fantasy if you have the space.
Giancarlo Stanton, New York Yankees
Stanton is unlikely to appear in your waiver wire. We know that. Trying to acquire him via trade would be a good idea if he qualifies as an outfielder in your league, however, because once he returns, he will get to hit behind Aaron Judge and around other notable sluggers in the Yankees' lineup.
Stanton has legit 40-homer power but has been slowed down by injuries in recent years. Remember, however, that aging sluggers can help fuel your title run if you can build a strong roster around them. He had a .854 OPS when he went down with an injury, so he was playing really well.
Already in the last stages of his rehab from a left hamstring strain, Stanton should return in late May or early June. If you can live with the low average, he will give you plenty of homers, runs, and RBI.
Brandon Woodruff, Milwaukee Brewers
The Brewers right-hander is one of those injured players to stash in fantasy if you have the chance. Brandon Woodruff probably won't be available in dynasty formats and is unlikely to be found in the free agency pool or waiver wire in re-draft formats. However, since he still has at least a few weeks left of rehab, there is a chance someone dropped him.
If that's the case, stop what you are doing and welcome him to your roster. He doesn't come without risk: he suffered a right shoulder strain after two solid starts this year. However, he has been throwing since late April and is targeting a return to the Brewers before the end of June.
He could be a difference-maker in the second half and even warrants a trade inquiry.
John Means, Baltimore Orioles
Means can be found in lots of waiver wires. Now, there are reasons to explain this. The first one is that his ceiling and floor are not as enticing as Woodruff's. The second one would be that he probably won't be ready to pitch until July or August.
However, those reasons don't make him any less attractive for owners who have several injured list spots. The 30-year-old Southpaw is already throwing breaking balls in his rehab from Tommy John surgery. He figures to be an option after the All-Star break.
If you have patience, you can have a pitcher with a career of 3.81 ERA and 1.08 WHIP with the ability to strike out almost a batter per inning. Oh, and he is in an up-and-coming franchise with the potential for lots of wins. Stash.
Carlos Rodón, New York Yankees
Rodón represents a tricky situation. He already overcame a forearm issue early in spring training but is nursing a chronic back problem that has slowed him down recently. However, a cortisone shot in his back has him feeling better, and he has resumed his throwing program.
There is no timetable for Rodón's debut in a Yankees uniform, but he is one of the best injured players to stash because his owner is probably getting tired of the situation. He should be at least a month away, probably more. Then, if he is not available in your league, perhaps you could convince him with a trade. Sure, it's a risk for both parties, but that's part of the thrill of playing fantasy baseball.
Rodón's potential is sky-high: last year, he had a 2.88 ERA and 237 strikeouts in 178 innings. He could be worth the wait if you are patient. Are you?