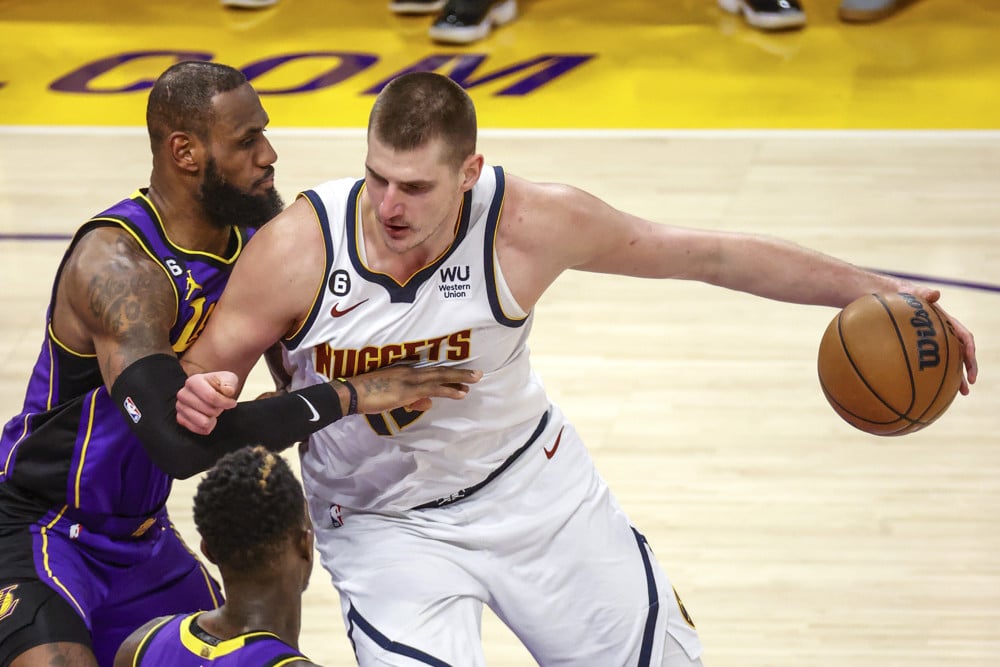 The Western Conference Finals that we're getting – the Denver Nuggets vs. the Los Angeles Lakers – wasn't that improbable heading into this season. However, the Lakers took the long way to get here, having to turn on the jets to just make it in the play-in tournament, then winning their way out of there, eventually knocking off the defending champion Golden State Warriors, finally making it to this matchup against the #1 seed in the West.
Can they keep it going for at least another round? Here is your Denver Nuggets vs. Los Angeles Lakers preview & best bets
Go here for daily free NBA picks!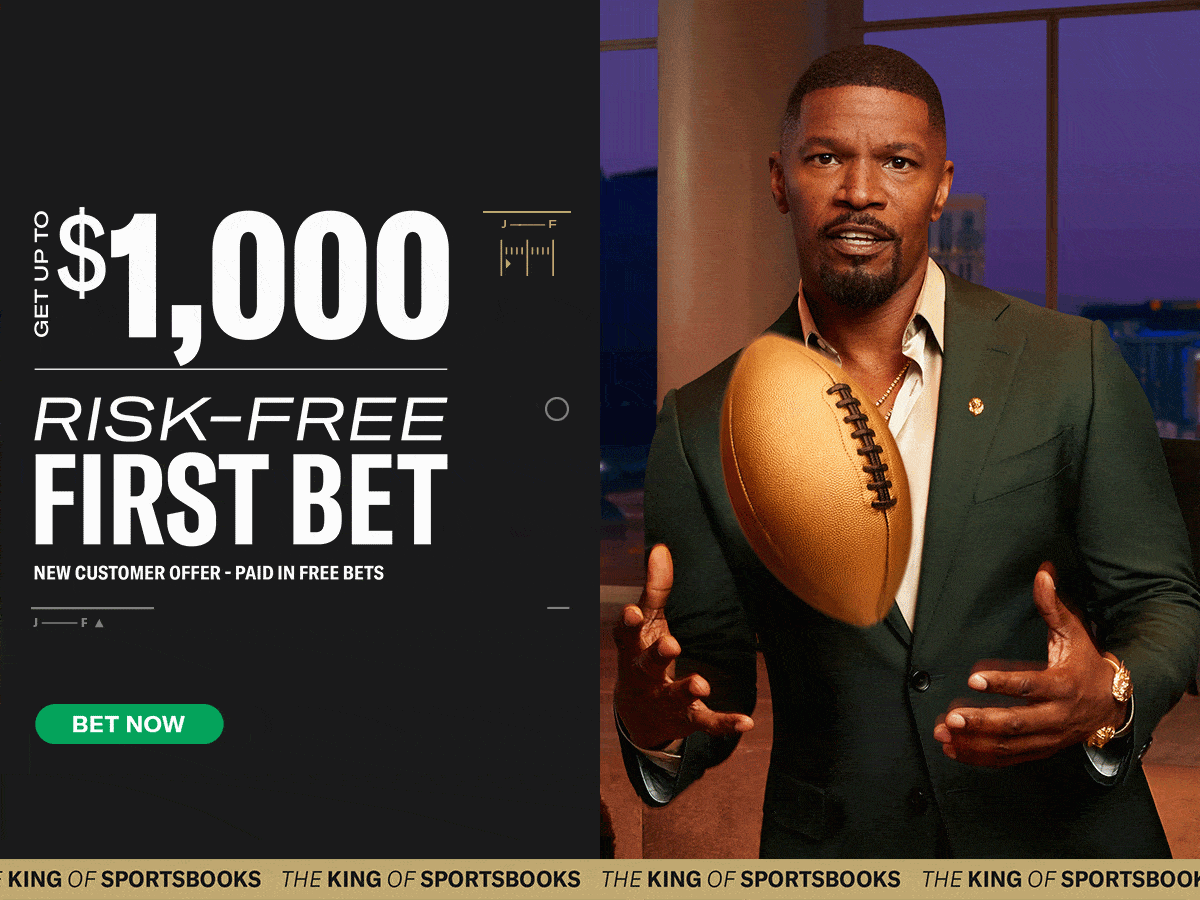 Denver Nuggets vs. Los Angeles Lakers Preview & Best Bets
Why The Denver Nuggets Will Win
Why will the Denver Nuggets win and make it to their first NBA Finals? Oh, let me count the ways. First, perhaps you've heard of two-time NBA MVP Nikola Jokic? He's pretty, pretty, pretty good. Any remaining narrative that he can't get the job done in the playoffs should be squashed by now, as he's averaged 30.7 PPG, 12.8 RPG, 9.7 APG, 1.1 SPG, and shot 47.5% from three.
He'll be the best player in this series and is the best player remaining in the playoffs. And his 'Robin,' Jamal Murray, isn't too shabby either, going off for 26/5/7 while shooting 46/40/92 these playoffs.
But while as good as the Nuggets' top two players are, it's their depth that will really make the difference in this series. Michael Porter Jr, Aaron Gordon, Kentavious Caldwell-Pope, and Bruce Brown give the team a formidable six-player rotation, with Jeff Green and Christian Braun able to meaningfully contribute in their minutes, as well.
The "mile-high" home-court advantage shouldn't be overlooked, either, as the Nuggets will have four games in the familiar thin air if need be. And, most importantly – no injuries to report. Availability is the best ability.
Nuggets to win series: -155
Why The Los Angeles Lakers Will Win
I'm predicting they won't, but I'll play along. Perhaps you've heard of LeBron James? Perhaps you've heard of Anthony Davis? That's two reasons why the Lakers could reasonably win this series right there. No, a 38-year-old LeBron with an injured wheel isn't peak LeBron, but he's still been good for 23/10/5 a game with a block per.
Twenty-nine other teams in the league would take that version of LeBron any day. And while Davis is only scoring 21 points a night, he's been a defensive menace, grabbing 14 rebounds with a steal and over three blocks per game. He'll need to keep that up to have any chance of slowing down Jokic.
Second-year wing Austin Reaves continues to be a revelation this season for L.A., hitting ten threes over the last three games against Golden State while also contributing five boards and four assists per game these playoffs. And D'Angelo Russell's return to the Lakers has gone much better than one could have hoped.
Lakers to win series: +130
Denver's X-Factor
Ball Arena
Much is made of the high elevation of the Nuggets' home, but they are putting it to good use in the playoffs, going a perfect 6-0 in home games so far. This is on top of their 34-7 home record during the regular season. Having four games at home, if needed, in the Western Conference Finals is the ultimate x-factor for Denver.
Los Angeles' X-Factor
LeBron James
That is a boring, obvious answer. But while LeBron has been good thus far in the playoffs, the Lakers need him to be more than that. They need LeBron to somehow turn back the clock and play as close to peak LeBron as he can if they are going to improbably make it back to the NBA Finals this season.
Series Predictions & Best Bets
I don't see – barring an injury to Jokic – how the Nuggets can lose this series. They are younger, deeper, more talented, and have the home-court advantage over the Lakers. On the other hand, LeBron is hobbled, and Davis is injury-prone. So Denver to win the series at -155 seems like a steal to me. Nuggets in five (+475) and/or six (+550) are worth a sprinkle as well.