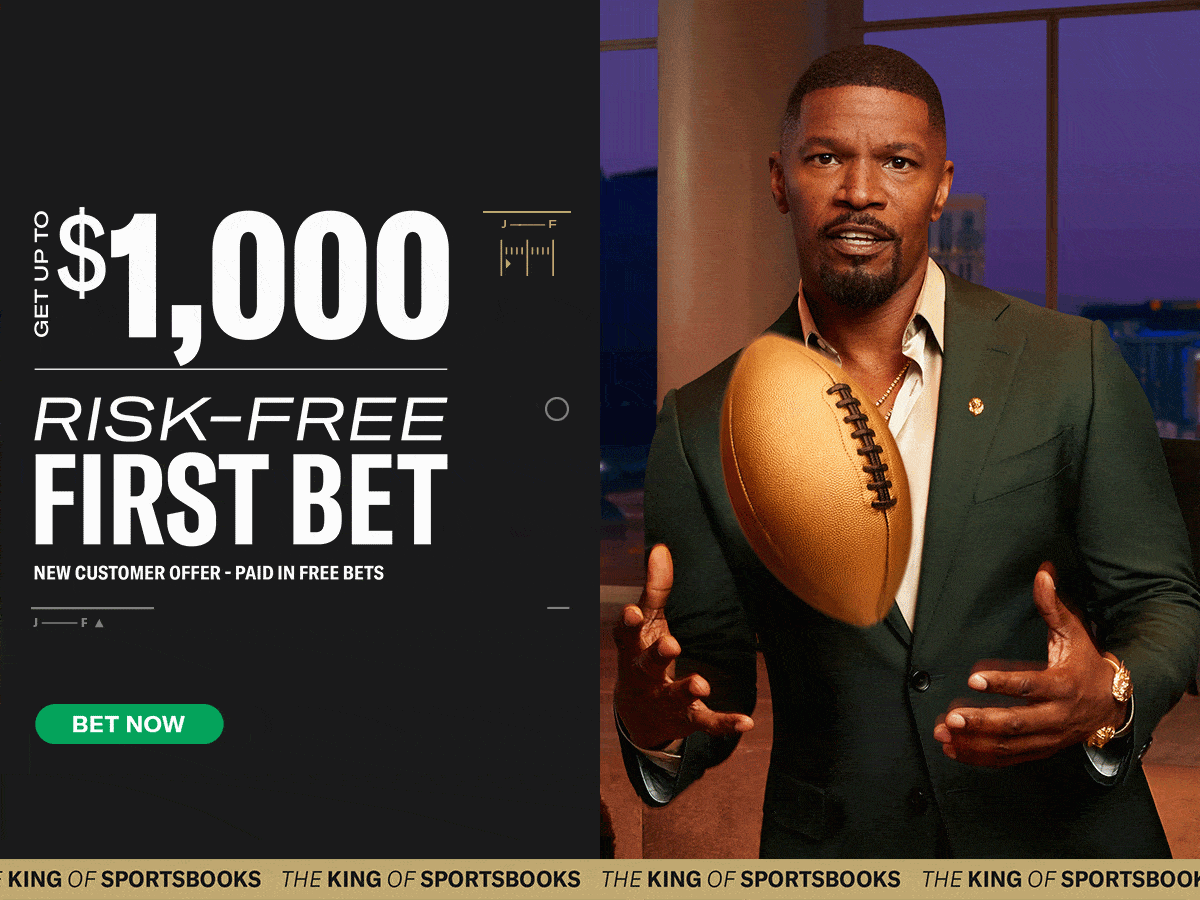 Way Too Early 2023 NFL Week 1 Picks
The guys (@GamblingPodcast) are continuing their 2023 NFL Futures series with an early look at NFL Week 1 picks. No leans here just some early NFL best bets when it comes to week one.
(11:44) Lions vs Chiefs (-7)
The Lions are approaching limelight status in the NFL as they now will face the defending champs in the first game of the season.
(15:43) Panthers vs Falcons (-3)
Bryce Young will be playing in his first game as will Frank Reich. Atlanta isn't too impressive, but they are definitely a step ahead.
(18:39) Texans vs Ravens (-9.5)
The Ravens will be hitting the ground running with Lamar under a new contract with new weapons. Being a road favorite this high is hard to fathom but against a rookie like CJ Stroud in his first start it seems like a lock.
(22:08) Bengals (-2.5) vs Browns
The Bengals typically start slow but Deshaun looked awful last year. This will be a classic AFC North battle where the better defense wins and the Browns have the better defense.
(24:27) Jaguars (-3.5) vs Colts
Trevor Lawrence is on the road but he should be able to walk into Indy and get this win.
(27:40) Buccaneers vs Vikings (-7)
Minnesota could potentially be without Dalvin Cook but they still should get a win here as Mattison is a proven back and their passing attack is lethal.
(32:39) Titans vs Saints (-3.5)
Will Levis looks good but him starting week 1 looks slim. The Titans can start off on the right foot in this one and set their mojo for the year before the Saints can figure themselves out with Carr.
(38:40) Niners vs Steelers (+3)
If the Niners are starting Sam Darnold and TJ Watt is healthy week 1, the Steelers +3 at home seems like a lock. Brock Purdy starting changes how much of a lock this might be.
(43:32) Cardinals vs Commanders (-6.5)
Sam Howell and the Commanders are getting a lot of spread love despite Howell being a bonafide first time starter. Colt McCoy has good reason to come in and make some noise as he still has weapons on this team.
(50:45) Packers vs Bears (-2.5)
This is the first time in awhile the Bears are playing the Packers without Aaron Rodgers and they are favored in this one too. Jordan Love will finally get to showcase his skills but his defense will have to contain Justin Fields.
(53:09) Raiders vs Broncos (-3.5)
Jimmy G will try his best to walk into Denver and steal a game against Sean Payton's Broncos. There are a lot of question marks for both sides and this game could accelerate the problems for the losing side.
(56:15) Dolphins vs Chargers (-2.5)
A healthy Tua can ruin the Chargers' week 1 as his weapons will be ready to tear apart the Chargers secondary.
(59:32) Eagles vs Patriots (-4.5)
The Eagles will be entering New England on a celebratory night for Tom Brady. Mac Jones (or Zappe) could have full hands trying to handle an angry Eagles team.
(1:05:58) Rams vs Seattle (-5.5)
This is a large number but it makes sense for all the question marks the Rams have going into this season. On the other hand the Seahawks have not shown enough to be favorited by this much.
(1:12:53) Cowboys vs Giants (+2.5)
Once again these teams will start the season off against each other. The Giants fans have optimism but the Cowboys typically own the Giants in these spots.
(1:16:23) Bills vs Jets (+1.5)
The Jets have some loose ends that can unravel more during their week 1 battle with the Bills. They can certainly have a good year but this first game is so intricate that it is hard to trust them from the start of the season against a sound Bills team.
(1:24:03) NFL Week One Best Bets
Kramer Teasers: Dolphins 8.5, Chiefs -1, Vikings -1
Kramer Lock: Atlanta ML
Kramer Bonus Lock: Vikings ML
Kramer Dog: Steelers +3
Sean Teasers: Dolphins 8.5, Titans 9.5, Ravens -3.5
Sean Lock: Buffalo -1.5
Sean Bonus Lock: Steelers +3
Sean Dog: Rams ML
2023 NFL Week 1 Odds
| | | | | |
| --- | --- | --- | --- | --- |
| | Teams | Sprd | ML | Total |
| 9/7 5:20 PM | DET | | 240 | 53.5 |
| | KC | -7 | -280 | |
| 9/10 10:00 AM | CAR | | 125 | 43.5 |
| | ATL | -3 | -145 | |
| 9/10 10:00 AM | HOU | | 320 | 45.5 |
| | BAL | -9.5 | -390 | |
| 9/10 10:00 AM | CIN | -2.5 | -130 | 47 |
| | CLE | | 110 | |
| 9/10 10:00 AM | JAX | -3.5 | -175 | 43.5 |
| | IND | | 150 | |
| 9/10 10:00 AM | TB | | 235 | 46.5 |
| | MIN | -7 | -280 | |
| 9/10 10:00 AM | TEN | | 150 | 42 |
| | NO | -3.5 | -175 | |
| 9/10 10:00 AM | SF | -3 | -145 | 42 |
| | PIT | | 125 | |
| 9/10 10:00 AM | ARZ | | 185 | 40.5 |
| | WAS | -6.5 | -215 | |
| 9/10 1:25 PM | GB | | 110 | 44 |
| | CHI | -2.5 | -130 | |
| 9/10 1:25 PM | LV | | 150 | 45 |
| | DEN | -3.5 | -175 | |
| 9/10 1:25 PM | MIA | | 115 | 49.5 |
| | LAC | -2.5 | -135 | |
| 9/10 1:25 PM | PHI | -4.5 | -200 | 46 |
| | NE | | 170 | |
| 9/10 1:25 PM | LAR | | 200 | 46.5 |
| | SEA | -5.5 | -240 | |
| 9/10 5:20 PM | DAL | -2.5 | -145 | 47 |
| | NYG | | 125 | |
| 9/11 5:15 PM | BUF | -1.5 | -120 | 48 |
| | NYJ | | 100 | |
Podcast Transcription