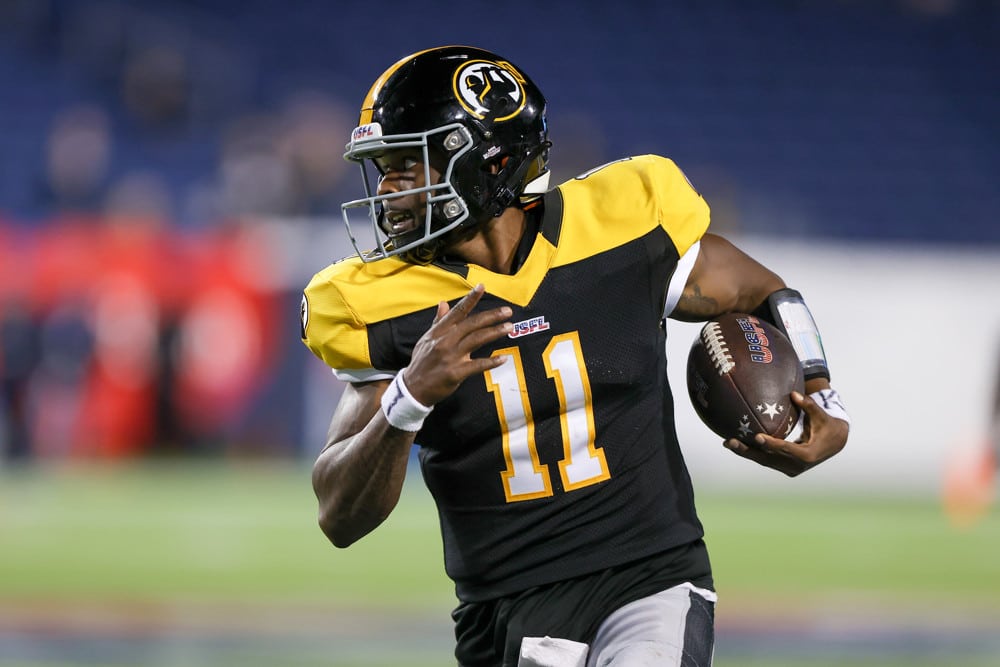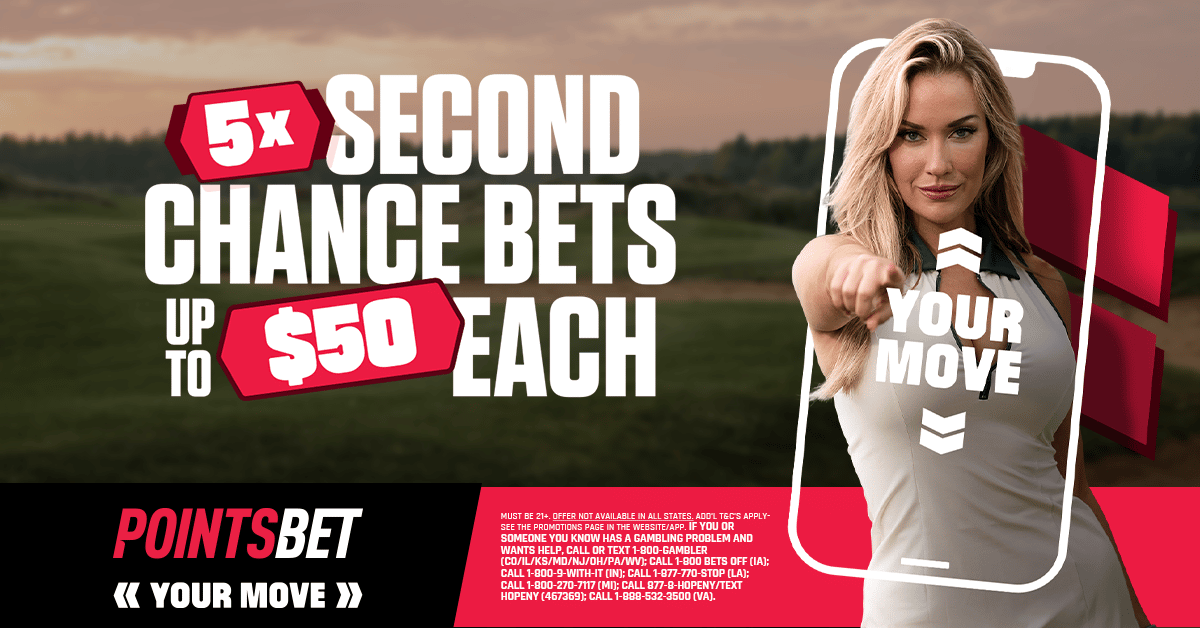 USFL Picks Week 5 + XFL Championship
The guys (@GamblingPodcast) are talking USFL picks week 5 and XFL Championship predictions in this latest podcast. They're joined by Colby Dant (@TheColbyD) from The USFL Gambling Podcast who shares stories from his trip to Columbia.
Rum Dundee is a strong believer in the Bird Family and the Louisville Cardinals. Welcome to the land down under.#collegefootball is coming@TCEonSGPN @GamblingPodcast #GoCards #Louisville #CFB #CFP #ACC pic.twitter.com/TvBgOYB3hN

— Colby Dant (@TheColbyD) May 7, 2023
(11:50) USFL Week 4 Recap
The Maulers were able to cover their +7 spread, but they fell short in getting the win against the Stallions. Despite this loss, the Maulers' futures odds jumped from 22-1 to 15-1.
(18:13) Maulers (+3.5) vs Panthers
Defensively the Maulers have proven to be stout, and their offense is really starting to come along. Michigan though hasn't given enough to be worthy of being favored in this one. Getting the Maulers plus points seems like a gift.
(22:22) Gamblers vs Stallions (-4.5)
The Gamblers don't seem like they are able to keep up with the Stallions. They have had some bright spots especially in the running game, but they might just be overwhelmed by the Stallions. Although, the Stallions have showed signs of weakness which the Gamblers can capitalize on.
(27:59) Generals (-6.5) vs Stars
Philly has zero running games behind an awful offensive line. Additionally, their passing game is also bad creating a big blow out win for the Generals coming up. There is truthfully not much confidence radiating from the Stars that would warrant betting on them.
(34:09) Showboats vs Breakers (-7)
Memphis is coming off their first win which could create a letdown spot in this game. The Breakers also look pretty good thus far and is a clear step above the Showboats as of right now, but in spring football it is hard to fully write off a team early in the season.
(38:28) USFL Picks Week 5
Kramer Lock: Generals
Kramer Dog: Maulers ML
Sean Lock: Maulers +3.5
Sean Dog: Stars ML
Colby Lock: Breakers -7
Colby Dog: Maulers ML
(39:50) XFL Championship Predictions
The championship will be between the Arlington Renegades and the D.C. Defenders. Since it will be played in San Antonio, it will kind of be a home game for Arlington. The Defenders have poured it on teams all year with only one loss. However, Arlington has Luis Perez at quarterback, one of the better ones in the league. They traded for him in the middle of the year, and he flipped their script, but he has lost to D.C. 3 times already this year. D.C. will be a 7-point favorite in this game and the over under is at 48 points.
USFL Odds
| | | | | | |
| --- | --- | --- | --- | --- | --- |
| | Teams | Fut | Sprd | ML | Total |
| 5/13 9:30 AM | Pittsburgh Maulers | 1500 | | 155 | 41.5 |
| Detroit, MI | Michigan Panthers | 650 | -3.5 | -180 | |
| 5/13 1:00 PM | Houston Gamblers | 800 | | 170 | 49.5 |
| Detroit, MI | Birmingham Stallions | 330 | -4.5 | -200 | |
| 5/14 9:00 AM | New Jersey Generals | 380 | -6.5 | -250 | 43.5 |
| Canton, OH | Philadelphia Stars | 1200 | | 210 | |
| 5/14 12:00 PM | Memphis Showboats | 2000 | | 250 | 48.5 |
| Canton, OH | New Orleans Breakers | 260 | -7 | -300 | |
Podcast Transcription