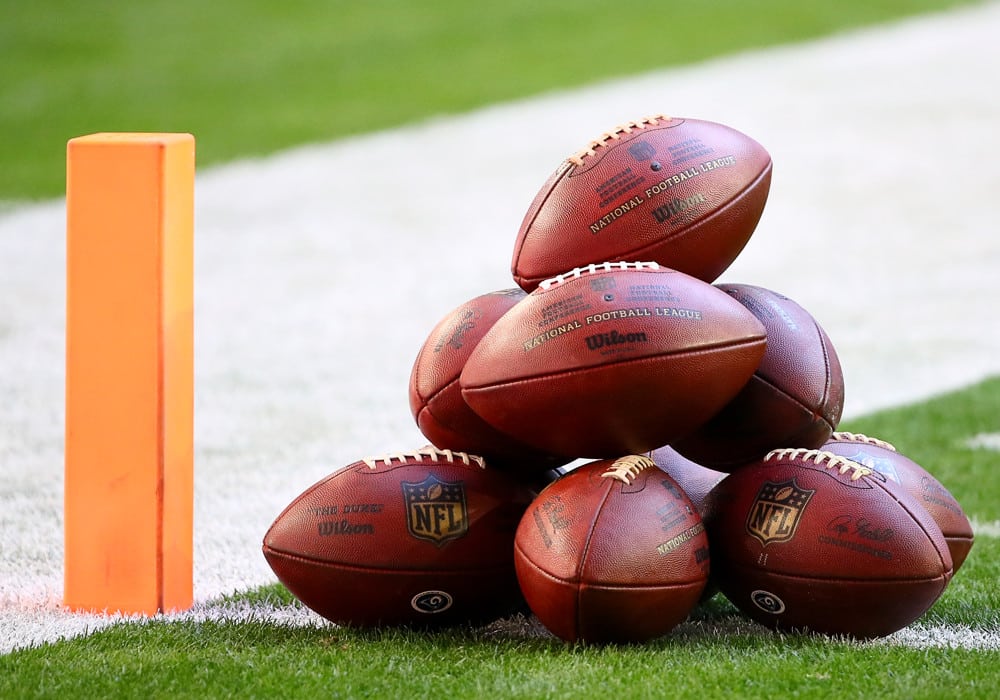 The NFL season never stops! Now that the NFL Draft and Free Agency are over, next up is the schedule release. Of course, the NFL makes this release an entire event, as they do with most things. The full 272-game schedule will be released on Thursday night.
The biggest question is how this will affect betting. Once the schedule is out, going through each team's path will be easier. For example, will a team have to travel 29,446 miles or go through 34-time zone changes like the Seattle Seahawks did in 2022? Or will the team you have your eye on only have to travel 6,442 miles and play all 17 games in the Eastern time zone like the Pittsburgh Steelers did in 2022?
Go here for more NFL Content!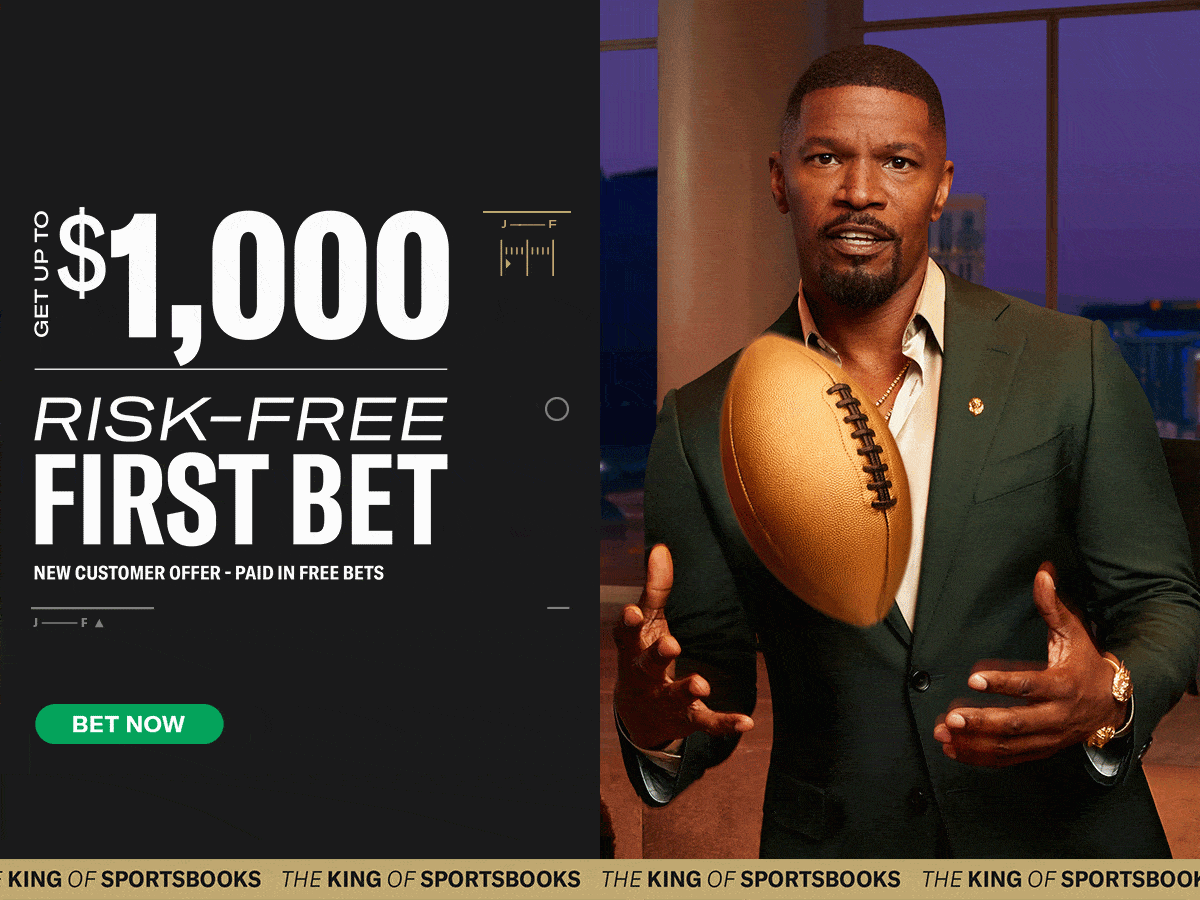 NFL Schedule Release: Things for Bettors to Watch for
How to watch: NFL Network, NFL.com, the NFL app, and NFL+ on Thursday, May 11 at 8 p.m. ET.
Before Thursday's release, the NFL is dropping a few spoilers out there to get you hyped up.
International Games — Wednesday on NFL Network and ESPN
Black Friday Game — Wednesday via Amazon
Select individual games — Wednesday on Fox & Friends and CBS Mornings
Select individual games — Thursday on Today Show and Good Morning America
Now that you know all the details of the release. Let's take a look through each division and what to watch for when it comes to betting on team win totals, divisional winners, conference winners, and even the Super Bowl-winning team.
AFC East – A Buffalo Beat Down
The AFC East plays the entire NFC East, the entire AFC West, and one opponent each from the AFC North, AFC South, and NFC South. This makes for a very tough schedule for all teams involved. Aaron Rodgers joins Josh Allen and Tua Tagovailoa to make this a loaded division. In addition, there will be some tough quarterback matchups with both of these divisions. Jalen Hurts, Dak Prescott, Russell Wilson, Justin Herbert, and, oh yeah, that Patrick Mahomes guy.
🚨BLACK FRIDAY FOOTBALL🚨

It's @MiamiDolphins vs. @nyjets to kick off the first ever Black Friday game on @NFLonPrime.

📺: 2023 NFL Schedule Release — Thursday 8pm ET on @NFLNetwork pic.twitter.com/yh3PhbqYH5

— NFL (@NFL) May 10, 2023
Cross-country trips will be another thing to keep an eye on. Does the NFL give these teams from the East back-to-back games in Los Angeles and Las Vegas, or do they have to make four separate trips west? Keep this in mind Thursday night.
AFC North – Bengals, Ravens, and Browns Oh My
The AFC North plays the entire AFC South and one opponent each from the AFC East, NFC North, and AFC West. We know these teams like to beat up on each other. Going against the AFC South will bring them games against likely two rookie quarterbacks in CJ Stroud and Anthony Richardson.
Mike Tomlin has been at the helm for the Steelers for 16 seasons and has never had a losing season. So this schedule should stack up pretty nicely as Tomlin looks to make that 17 seasons with second-year quarterback Kenny Pickett under center.

AFC South – The Young Guns
The AFC South plays the entire AFC North and one opponent each from the AFC East, AFC West, and NFC West. Trevor Lawrence is back for the Jaguars now, entering his third season (I mean, really, his second season if you want to throw out the Urban Meyer experiment). Rookies CJ Stroud and Anthony Richardson, both top-four picks in the NFL Draft, look poised to take over the Texans and Colts. Ryan Tannehill is back with the Titans, but Will Levis is waiting for that job.
The AFC North and AFC East opponents all bring good quarterback play and coaching. The NFC West always has tough teams as well. Let's see how the schedule shakes out, but keep an eye on that veteran team in Tennessee with a rock-solid head coach.
AFC West – The Chiefs Kingdom
The AFC West plays the entire AFC East and one opponent each from the AFC North, AFC South, and NFC East. This division is, of course, the Chiefs to lose. They've won the West seven consecutive years, and Patrick Mahomes, Andy Reid, and Travis Kelce are all still in town.
Like the AFC East, keep an eye out Thursday for how often these teams out West have to travel back and forth or if they get some opportunities to stay out east. Don't forget about that Denver home-field advantage, especially early in the season in that altitude at Mile-High. The Broncos are 19-4 straight up in their last 23 home openers.
NFC East – It Hurts So Good
The NFC East plays the entire AFC East and one opponent each from the NFC South, NFC North, and AFC West. Headlined by Jalen Hurts and Dak Prescott, the Giants bring back Daniel Jones and Saquon Barkley. The Washington Commanders, well, does anyone really know? Maybe Andrew Luck will come back and lead them to the promised land.
Should be a lot less travel in this division, with the AFC East being their main foes. The NFC East has gone 17 years in a row without a repeat winner since 2005. The Philadelphia Eagles made it to the Super Bowl last year, but can they get it done again in the East, or do the Cowboys have something to say about it?
NFC North – The Lion's Den
The NFC North plays the entire AFC West and one opponent each from the AFC North, NFC West, and NFC East. The Detroit Lions are favorites to win the NFC North (no, this isn't an Onion article!). Aaron Rodgers has moved on, and Jordan Love has stepped in to replace him. Justin Fields is back for year three. Kirk Cousins and Jared Goff continue to anchor their respective teams.
The AFC West can be a gauntlet to play against. If one of these teams has to face Patrick Mahomes, Justin Herbert, and a solid Bronco or Raider team over a few weeks back-to-back, it could spell trouble early.
NFC South – A New Landscape
The NFC South plays the entire AFC South and one opponent each from the AFC East, NFC East, and NFC West. Not a single team in this division returns their week one starter from the 2022 season. Derek Carr made the free agency move to New Orleans. Bryce Young is selected #1 in the NFL Draft to take over in Carolina. Baker Mayfield comes to town to replace Tom Brady, and Desmond Ridder appears to be the guy in Atlanta.
There are a lot of question marks about who will or won't be good in this division. Then you match them up with the AFC South, which is likely the next division with the most questions—a lot of new faces in new places. One thing to watch for as the schedules are released, these two divisions feature a lot of dome teams. Watch for when they are forced to play in the elements. That may be a good time to fade them.
NFC West – A Gold Rush
The NFC West plays the entire AFC North and one opponent each from the AFC South, NFC North, and NFC South. So let's finish it off with another division full of question marks. The 49ers could be starting Brock Purdy, Trey Lance, Sam Darnold, Tom Brady, you, me, or anyone at quarterback!
Yet they are still the favorites to win this division. The Rams are bringing back a lot of the key pieces from their Super Bowl win and trying to make one more run at it. Seattle seems set with a ton of offensive weapons at their disposal. The Cardinals seem content with just hoping for the #1 overall pick in next year's Draft.
Much like with the AFC North, you'll want to watch for how much these teams have to travel. As I mentioned above, the Seattle Seahawks had to travel 29,446 miles or go through 34-time zone changes. We'll see how nice the schedulers are to them this year.