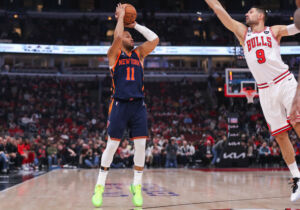 Game one will begin Sunday and is the 25th anniversary of the brawl in Madison Square Garden. Both teams are coming off upsets from a seeding and betting perspective. This is the first time since 2013 that the Knicks have won a first-round series. All signs point to this being an incredible series, from the coaching matchups to the players on the floor. The series price would back that up with the Knicks being small favorites (-130) despite not fully knowing the status of Julius Randle. 
The Knicks took three out of the four regular-season meetings, but the lineups now are slightly different. Herro had extreme success against the Knicks but is done for the year with the hand injury. Randle also played well in two of those games, including a 43-point game.
Both teams shot lights out in every meeting, which is likely, not sustainable in a playoff setting. Miami shot 48% from the field and 44% from deep in the four matchups, while New York shot over 50% from the field and 39% from deep.
Go here for daily free NBA picks!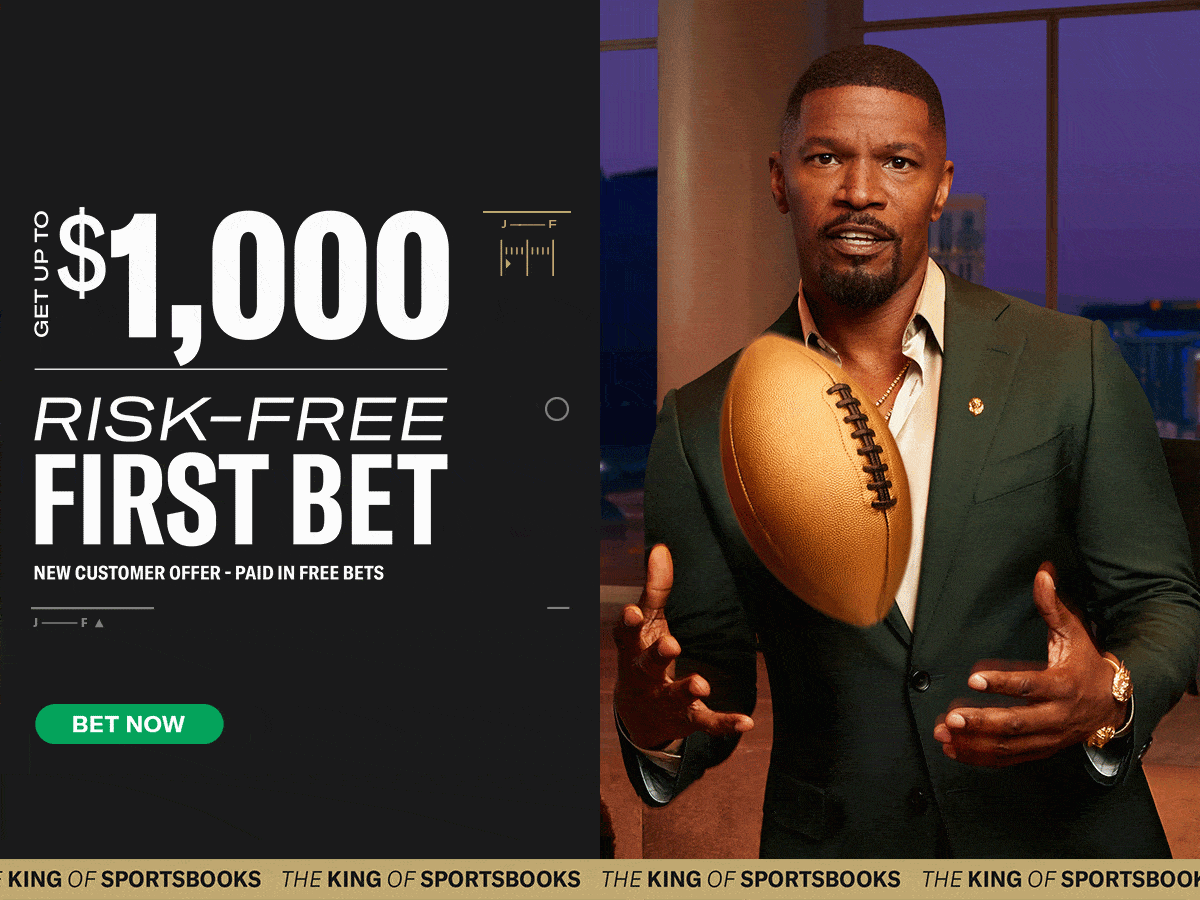 Eastern Conference Semi-Final Betting Preview: Miami Heat vs. New York Knicks
Why The New York Knicks Will Win
The Knicks were impressive in the first round but did it in a different way. They dominated with defense, rebounding, and physicality. In today's NBA, holding a team under 100 seems far-fetched. Yet, the Knicks accomplished that four times in the five games against the Cavs.
Their defense increased from 19th to 1st in points per possession allowed, and they owned the offensive glass. So their path to victory is similar to how they won in round one: to win with defense and control the glass. 
They have also increased their pace, running in transition almost 5% more in the playoffs than in the regular season. However, Miami will not allow them to get out and run, so the half-court execution has to be better.
A lot of their offense in the half-court came from second-chance opportunities off rebounds versus being able to execute their offense. Miami struggles defending the rim (25th in rim%) and mid-range area. Brunson, Grimes, and Quickley should be looking to attack downhill and score from inside 18 feet. 
For as good as the Knicks were defensively, the offense did not look impressive. Their points per possession dipped ten spots, and were very sloppy with the ball. That will need to be cleaned up against a Heat team who thrives off turnovers and forced nearly 50 turnovers in the four regular season matchups.
Along with cleaning up the turnovers, they will need to defend without fouling. That begins with staying put on those infamous Jimmy Butler pump fakes. Better offense and continuing to dominate the glass, added to stellar defense, will be why the Knicks win this series. 
Why The Miami Heat Will Win
How much does Jimmy Butler have left in the tank? He had one of the all-time great first rounds in history. There is some history with Butler playing for Thibs in Chicago, and one would assume that Thibs has something schemed up to try and limit him.
They will likely go with Grimes (too small) or Barrett (undisciplined), who Jimmy would dominate without Randle. So it will be interesting to see the defensive schemes in this matchup. The role players will have to be even more productive in this series due to the Knicks' ability to play eight to nine players.
Spo will have to trust his bench a little more than he did in round one. The Knicks are a deep team, and with the pace Miami has been playing, it is vital for them to keep fresh bodies on the floor. In addition, the bench must be ready for a physical game and be able to limit the three-point chances.
Bam and Zeller will be pivotal in the Heat's path to victory as they are tasked with being able to bang in the paint with Mitchell Robinson. While Robinson is not an offensive threat, what he does on the glass can't be ignored. Where the Heat has an advantage is Bam's ability to pull Robinson out of the paint and take him off the dribble. An aggressive Bam on the offensive end raises the ceiling for the Heat in this series. 
New York Knicks X-Factor: Immanuel Quickley

 
Quickley was horrible in round one. He was 25% from deep and 37% from the field, including two games where he did not record a made field goal. He was so bad that Thibs went away from him in key stretches. Nevertheless, this is a perfect bounce-back series for the 6th man of the year runner-up.
Immanuel Quickley on seeing his shots go in tonight:

"It felt great. I was out there having a lot of fun." pic.twitter.com/vrCW5ecIAJ

— Knicks Videos (@sny_knicks) April 27, 2023
The bench unit of the Heat is their weakness, and Quickley should be able to exploit his matchups. In two of the three matchups in March, he was able to pour in over 20 points per game and was efficient in doing so. Miami allows the 29th most three-point attempts and ranks 30th in mid-range% defense. Quickley off of pin-downs and pick and rolls should be an effective part of the Knicks offense in this series.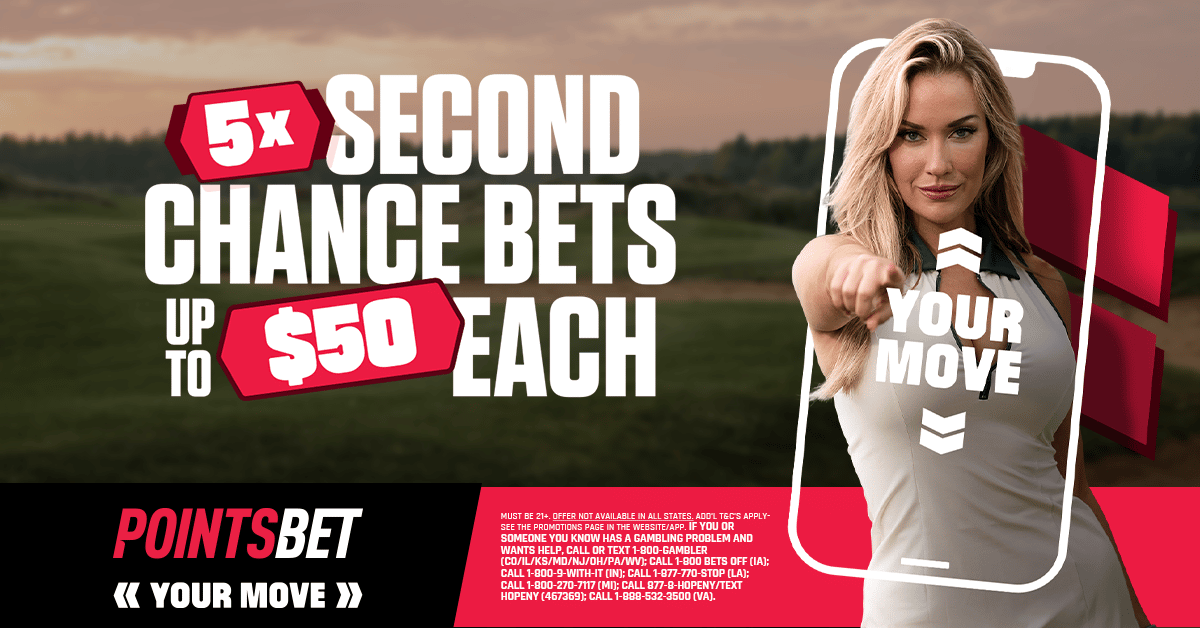 Miami Heat X-Factor: Gabe Vincent
Jimmy Butler has the highest usage rate of any player in the playoffs and is a mismatch for the Knicks. Due to that disadvantage, more doubles are likely to come, which opens up the x-factor of this series, Gabe Vincent. In the first round, Vincent averaged 13 points on 42% shooting from three.
Strus and Robinson had moments, but it was Vincent who was the most consistent role player in the first round. He also played well in the most recent regular season game against Miami, scoring 21, and that was with Herro on the floor. Due to the over help on Jimmy, I think this sets up for Vincent to have a big series filled with open looks. 
GABE VINCENT CUTS IT TO 1.

8.4 SECONDS LEFT ON NBA TV. pic.twitter.com/tSyetnLlvo

— NBA (@NBA) April 27, 2023
Series Prediction And Best Bets
From a betting perspective, the Miami side is a little more enticing to me. Many of New York's metrics are slightly skewed due to the Cavs' lack of offense. Miami will have the best player on the floor every game and is far better equipped offensively than what the Knicks saw in round one. I'm not expecting the Heat to continue shooting that well, but being physical and hustling is never an issue with a Spo-coached team. 
This will be an intense hard, fought war of a series. I think the Heat are better suited to come out on top against a team that is playing well but benefited greatly from an overrated Cavs team. Limiting the Knicks to one shot is huge for the Heat as well as keeping them off the free-throw line. This series is screaming seven games, and we are getting a plus price on the Heat, which is a perfect combination. 
Bet(s): 
Miami: +130
Series goes 7 games: +190