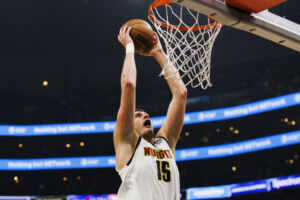 While the NBA playoffs have not exactly gone as planned thus far, with a five and an eight seed making it to the conference semifinals in the East and a six and a seven seed primed to do the same in the West, the top of the Western Conference bracket has been chalky.
Both the top-seeded Denver Nuggets and the fourth-seeded Phoenix Suns dispatched their first-round opponents in five games, setting up a star-studded second-round matchup. Here is your Denver Nuggets vs. Phoenix Suns preview, as well as best bets.
Go here for daily free NBA picks!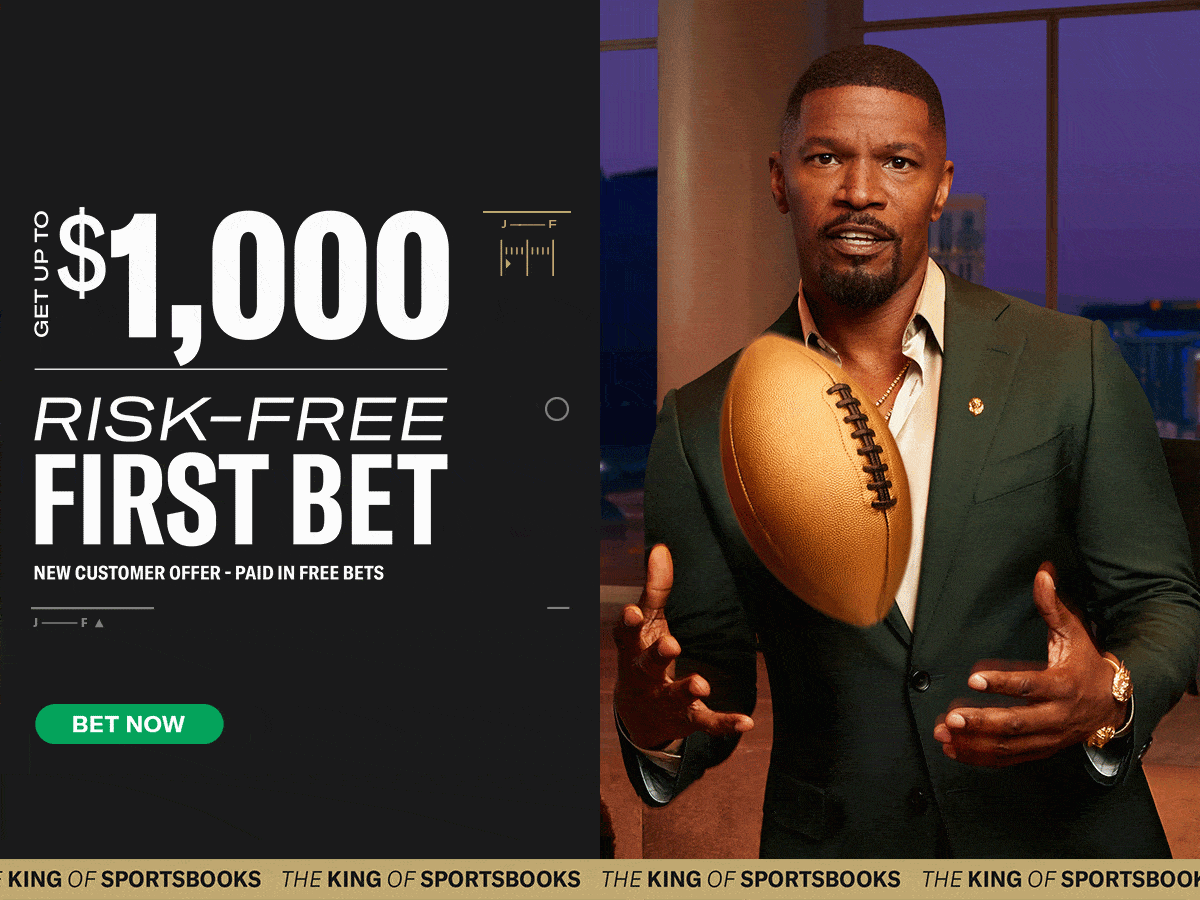 Denver Nuggets vs. Phoenix Suns Preview & Best Bets
Why The Denver Nuggets Will Win
Nikola Jokic. I could leave it at that, but the boss probably wants me to elaborate more. The reigning back-to-back MVP is arguably the best player left in the playoffs, with Giannis Antetokounmpo, sent packing early. Jokic was his usual dominant self in Round 1 versus Minnesota, averaging 26.2 PPG, 12.4 RPG, 9.0 APG, and 1.2 SPG while shooting 11-22 from deep. His size and skill level have not been seen before in the NBA.
But the Nuggets are far from a one-player team. 'Bubble' Jamal Murray has made a return these playoffs, going off against the Wolves for 27.2 PPG, 5.6 RPG, 6.4 APG, and 1.0 SPG while hitting 18 three-pointers over the five games. When he's playing at this level, combined with Jokic, the Nuggets are hard to beat. Plus, Michael Porter Jr, Aaron Gordon, Bruce Brown, and Kentavious Caldwell-Pope give Denver a really solid top-six rotation.
Oh, and the home court advantage – a Mile High home court advantage – could come in quite handy as well.
Nuggets to win series: +110
Why The Phoenix Suns Will Win
So you think Jokic and Murray are a lethal combo? Try Kevin Durant and Devin Booker. When KD is your second-best player (recency bias), you've got quite the squad. Bubble Jamal Murray? Devin Booker says hold my beer. In the first round, Book averaged 37.2 PPG, 5.0 RPG, 6.4 APG, 2.6 SPG, and 1.0 BPG and hit 14 three-pointers. He had games of 45, and to close the series out, 47 points and shot 60.2% from the field for the series. Not bad, right?
This brings us to the "expensive decoy," as coach Monty Williams calls him, Kevin Durant. All he did in the first round was average 28.4 PPG, 7.6 RPG, 6.2 APG, 1.0 SPG, 1.0 BPG, and hit 11 three-pointers. So while I stated off the top that Jokic might be the best player left standing in the playoffs, Durant could make the argument that he isn't even the best player in this series. We shall see.
In Deandre Ayton, the Suns have a mobile, young big man that will make Jokic work hard on both ends of the floor, which will be key. While Chris Paul isn't the player he once was, he's still far better than most point guards in the league. And Torrey Craig made Williams look like a genius by inserting him into the starting lineup—more on him in a bit.
Suns to win series: -135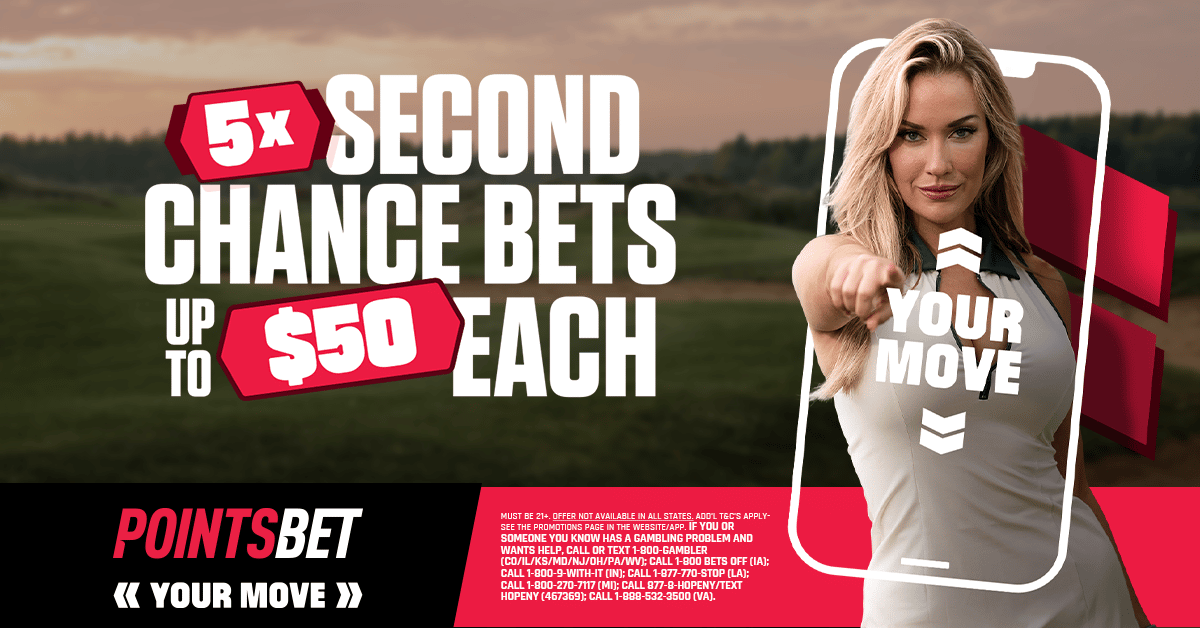 Denver's X-Factor
Jamal Murray
As good as Nikola Jokic is, he can't beat a team as talented as Phoenix on his own. Especially considering he'd prefer to defer the scoring responsibilities to teammates, which brings us to Jamal Murray. For Denver to win this series, they'll need Murray to continue his blazing play. Does he have to put up numbers like he did in the first round? Probably. He must also bring it on the defensive end, especially when/if he checks Devin Booker.
Phoenix's X-Factor
Torrey Craig
Some eyebrows were raised when Monty Williams re-inserted Torrey Craig into the Suns' starting lineup at the start of the playoffs. Those eyebrows quickly went back down to a resting position. Craig rewarded his coach's faith in him by hitting 11 three-pointers at a 55.6% clip against the Clippers. Open threes will be there for Craig, with Denver's defense sure to be zeroed in on Phoenix's "Big Four" of Devin Booker, Kevin Durant, Chris Paul, and Deandre Ayton. So he needs to keep hitting them.
Series Predictions & Best Bets
I'm torn on picking a winner for this series, putting my Phoenix Suns fandom aside. The Suns' weakness is their lack of depth, but the Nuggets are basically in the same boat. The heavy minutes that older, injury-prone stars like Kevin Durant and Chris Paul are logging in the playoffs is a concern.
But the Suns' stars have won championships and/or played in the NBA Finals, while Denver's have not. I will go with Denver to win due to the home court plus the nice line (+110) we're getting on it. This is surely going to be a long series, so smart bets are the series going six games (+175) and/or seven games (+180).