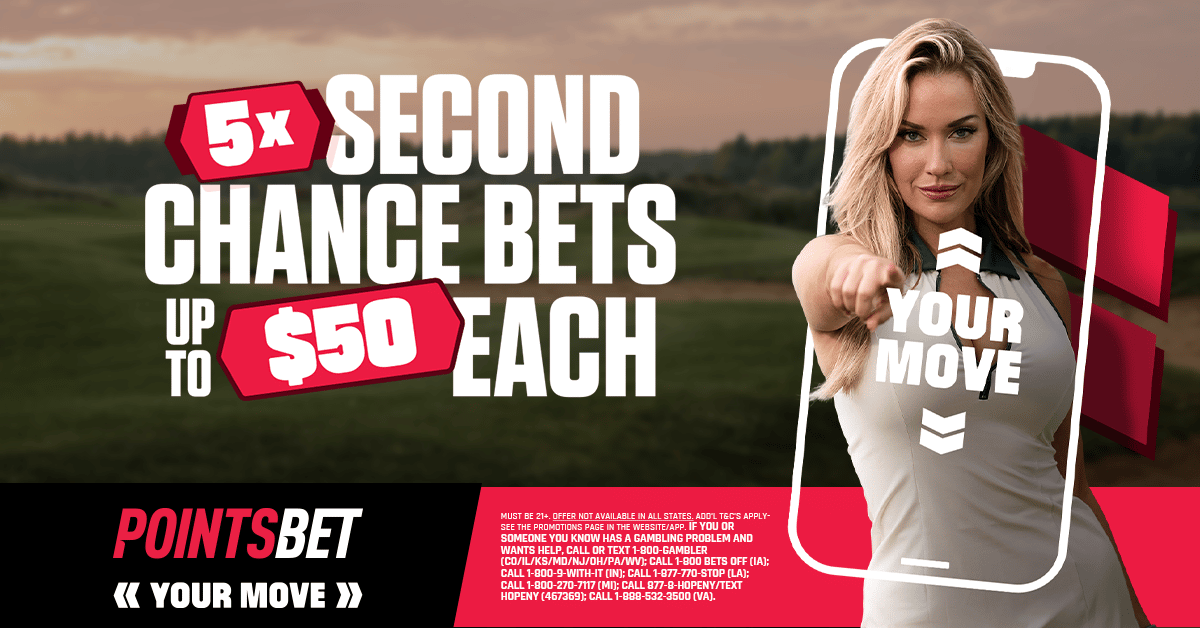 NFL Draft Prop Bets 4.0
The guys (@GamblingPodcast) give out their final round of NFL Draft prop bets with the help of Connor Allen (@ConnorAllenNFL).
🕶️Shady Rays Parlay Of The Day! 🕶️

Each day of NFL Draft Thurs, Friday & Sat we'll give out a $50 parlay. If it hits you could with the cash!

Buy your Shady Rays using code SGPN.

Submit your receipt at: https://t.co/dg0dekyIgT pic.twitter.com/t3lHbUf1Ps

— Sports Gambling Podcast (@GamblingPodcast) April 25, 2023
(10:56) First Pick Overall NFL Draft Bet
Despite a reddit post that boasted Will Levis as the probable first pick despite 40-1 odds, Bryce Young seems like the surefire pick.
(11:30) Second Pick NFL Draft Bet
Tyree Wilson is the favorite here at second where people are saying is when the draft starts. We can see a defensive player, or we can see the second quarterback go off the board here. A trade at this point is also very likely.
(15:15) Third Pick NFL Draft Bet
Paris Johnson out of Ohio State has jumped into this conversation in the betting markets for this third pick. This is most likely due to the likelihood of a trade happening, which also explains why Will Levis could be picked here. In general though, its hard to figure out who will be picked here. The Colts at one point wanted Richardson but some rumors, possibly fake, have clouded this picture.
(22:20) Fourth Pick NFL Draft Bet
Will Levis is the favorite here but there are again a lot of other options here. If a quarterback goes at 2 and there's a trade at 3, Jalen Carter could get picked here.
(26:25) First Defensive Player Drafted Bet
Tyree Wilson is the favorite with Will Anderson not too far behind. One of the cornerbacks also seem likely as the top ones are very talented. Getting a gauge on what defensive player Seattle might take could get you the right bet here.
(30:42) Team First Pick NFL Prop Bets
The Bengals are pretty interested in the cornerback position, and they could be likely to take one here. Having a shut down corner could benefit them greatly. Arizona has a lot of needs and could even possibly consider a successor for Kyler Murray. However, offensive lineman seems likely. The Giants could trade back but they are likely to take a defensive lineman or a corner.
(40:02) Anthony Richardson Top 5 Bet
There's a lot of talk of Will Levis going early which hurts Richardson's chances of being taken in the Top 5. The market seems to be reflecting this.
(42:28) Will Anderson Draft Position Bet
Will Anderson has slid a little bit and Tyree Wilson has jumped him as the first defensive player. He seems to just not be at the top of anyone's draft board.
(44:20) Devin Witherspoon 7th Overall Bet
It seems very likely that the Lions go corner in their 7th overall pick. Dan Campbell seems to be a fan of Witherspoon.
(50:00) Stroud Meeting in Indy
Stroud apparently had a very bad meeting in Indy which explains why he has started to slide.
(50:35) Hendon Hooker Draft Position Bet
Hooker is an interesting prospect and he potentially might go to the Vikings to back up Kirk Cousins for a little bit. He also could potentially go to the Tampa Bay Buccaneers.
Subscribe to The Sports Gambling Podcast for free NFL Picks, college football picks, college basketball picks, NBA picks, golf picks, MLB picks, UFC picks & more! We've been giving sports betting advice since 2011. #SportsGambling #BlueWireVideo
Podcast Transcription