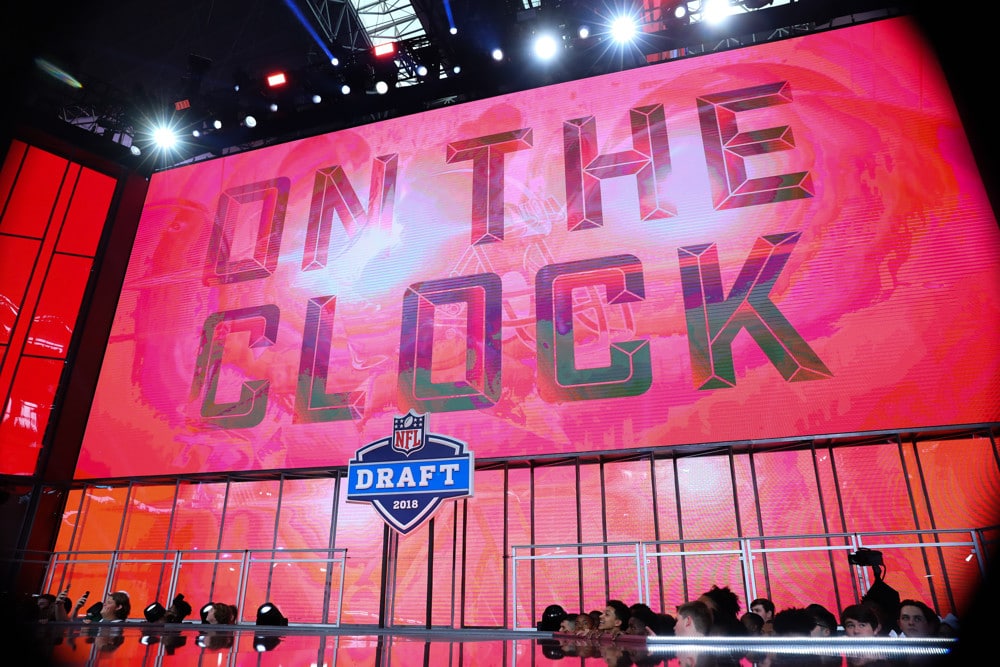 The NFL Draft is only about a week away. The NFL Draft will take place at Union Station in Kansas City, Missouri, on April 27-29th. The first big trade of the draft happened a few weeks ago when the Chicago Bears traded the #1 overall pick to the Carolina Panthers.

The Panthers traded up to select their franchise quarterback. The biggest question was, which quarterback is that? A question that now seems all but answered. The Jets and Packers seem to still be working on a deal to move Aaron Rodgers, will another quarterback-hungry team trade with Arizona to move up to #3?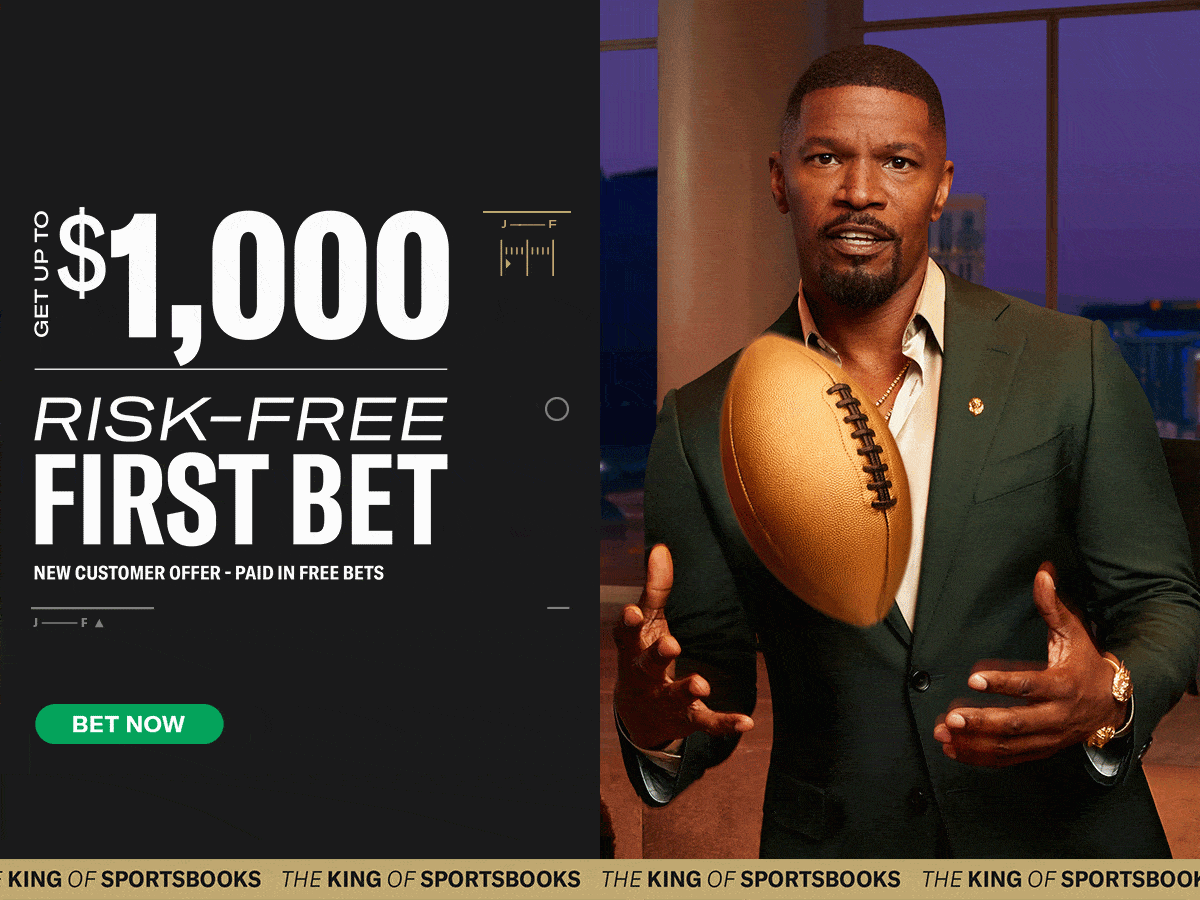 2023 NFL Three-Round Mock Draft – Cody Zeeb 1.0
To nobody's surprise, the first round had quarterbacks go 1-2, with another one off the board not far behind. A total of four quarterbacks are selected, with Hendon Hooker staying on the board for day two. All four quarterbacks go in the top 11 picks. Bijan Robinson doesn't last long, landing on a team that already has a loaded offense.
A nice balance of 17 offensive players went in the first round with 14 defensive selections. The Miami Dolphins forfeit their first-round pick due to the collision penalty with Tom Brady.
#
Team
Pick
Pos
College
1


Panthers
via CHI/i>

Bryce Young
QB
Alabama
After the Panthers traded up to pick #1 The buzz was all about C.J. Stroud. As the weeks have passed, it still appears to be a toss-up with Young as the clear favorite in Vegas (-450 DraftKings Sportsbook). Young has the most potential for a day-one starting quarterback in this NFL Draft. With pinpoint accuracy, great pocket mobility, and the ability to scramble. His height is the biggest question, at 5-foot-10 he would only be the third quarterback under six feet tall drafted in the first round joining Johnny Manziel (2014) and Kyler Murray (2019). Young's Heisman-winning ways battling against future NFL players in the SEC should make the Panthers feel better about this selection.

2


Texans

C.J. Stroud
QB
Ohio State/b>
Young and Stroud are the clear 1. A, 1. B selections for day-one starters in the NFL. A few years ago things were looking up for the Texans. In 2019 with Deshaun Watson at the helm, they won their division and looked like they'd be competitive for years. Things quickly went downhill and the team has gone through two head coaches and a carousel of quarterbacks in the last two years. It's time to get their quarterback of the future and reset this franchise. At 6-foot-3 Stroud is a smooth passer who has all the tools to become an All-Pro quarterback. The Texans also own pick #12, which they may use to bring in a weapon to support Stroud right away.

3


Cardinals

Will Anderson Jr.
EDGE
Alabama
I truly believe this pick is for sale and will likely be traded for someone who needs a quarterback maybe even the Indianapolis Colts who currently resides at #4. However, if Arizona ends up making this pick, Will Anderson Jr makes the most sense here. With J.J. Watt retiring and Zach Allen moving on the Cardinals need a pass rusher. New Head Coach Jonathan Gannon has a defensive background and Anderson would be the perfect piece to anchor his pass rush. Anderson is explosive and can quickly get to opposing quarterbacks. He recorded 34.5 sacks and 66 tackles for loss in his three-year college career.

4


Colts

Anthony Richardson
QB
Florida
The Colts have been desperately trying to fill in the gap at quarterback since Andrew Luck left them high and dry right before the 2019 season. Richardson is the biggest boom-or-bust quarterback in the draft. The raw talent is there, the experience and ability to put it all together are the biggest questions. At 6-foot-4, 244 pounds, Richardson ran a 4.43 40-yard dash at this year's NFL Combine. He can throw the ball 75 yards and made three consecutive 60-yard passes at the Combine. With only 13 career starts to his name, a place like Indianapolis with new Head Coach Shane Steichen (who was vital to Jalen Hurts break out in Philadelphia) with a solid weapon like Michael Pittman at wide receiver might be the best fit for Richardson to reach that potential.

5


Seahawks
via DEN/i>

Jalen Carter
DT
Alabama
This is a pick that could go many different ways. Could Seattle draft the quarterback of the future here to learn behind Geno Smith? If Anthony Richardson falls to this spot I think they just might. However, in this draft, Richardson is already off the Board. So with this selection, the Seahawks select Jalen Carter the star defensive tackle. Carter is arguably the best player in the NFL Draft, but off-the-field questions are what plague him. Carter pled no contest to misdemeanor charges of reckless driving and racing. Then showed up to his pro day out of shape and unable to finish his workouts. If he can get these things cleaned up, Carter could be one of the most dominant big men in the league.

6


Lions* (from Rams)

Devon Witherspoon
CB
Illinois
Detroit had the worst pass defense in the league last year. Witherspoon gives them a chance to shore up a weak defensive backfield with a day 1 starter. Witherspoon is physical and has the shutdown ability needed with divisional opponents Justin Jefferson, Christian Watson, and D.J. Moore at wide receiver.

7


Raiders

Peter Skoronski
OT/G
Northwestern
Vegas is another wild card spot here. Derek Carr has been released, Jimmy Garappolo has been brought in to replace him. The Raiders could go quarterback here with Will Levis still on the board. I think Head Coach Josh McDaniels believes in Garappolo and knows what he has in him from their time together in New England. The next step, protect Jimmy. Some see Skoronski as a tackle, some as a guard. Either way, Skoronski would be a great addition to the Raiders line, helping Protect Garappolo, and make holes for running back Josh Jacobs.
8


Falcons

Christian Gonzalez
CB
Oregon
The Falcons need a lot of help on defense. They could go a few different directions here, but cornerback makes the most sense to me. The Super speedy defensive back will be able to hang with the likes of Chris Olave, Chris Godwin, and Mike Evans. The 6-foot-1 corner tracks the ball well and has good instincts. He can bring much-needed immediate help to the Falcons' defensive backfield.

9


Bears
via CAR/i>

Broderick Jones
OT
Georgia
The Bears traded out of the top spot because they have the future of their franchise in quarterback Justin Fields. Now, they need to protect the franchise. Jones had a stellar season for the national champion Bulldogs not allowing a single sack on 446-pass block snaps in 2022. Jones has been shooting up Draft boards and will surprise a few by going a little earlier than expected.

10


Eagles
via NO/i>

Bijan Robinson
RB
Texas
One of the biggest questions leading up to this draft is where will Bijan land. I do think the Eagles shop this pick but if they stay, the defending NFC champions will take him here at 10. Jalen Hurts, A.J. Brown, Devonta Smith. Then you add the electric Bijan to this offense. Good luck stopping the Philadelphia Eagles offense with all that star power. Miles Sanders is off to Carolina, Kenneth Gainwell and Boston Scott return, and Rashaad Penny joins the team but his health is always a question. For a team, it this good to have a top-10 pick, and the option to add this type of weapon might be just what the doctor ordered.

11


Titans

Will Levis
QB
Kentucky
Assuming they don't trade up for a quarterback of their choice, I can see Levis sliding to the Titans here. Malik Willis doesn't appear to be the answer and there are a lot of questions when it comes to Ryan Tannehill. Levis checks in at 6-foot-4 229 pounds Levis has a rocket for an arm and comes from a pro-style offense. The college stats frankly aren't that impressive, but the NFL scouts seem to love this player.


12


Texans
via CLE/i>

Jaxson Smith-Njigba
WR
Ohio State
Joe Burrow and Ja'Marr Chase reunited in the NFL after success in college together. I think the Texans try to recreate that with Stroud and Smith-Njigba. Brandin Cooks has left town, leaving the wide receiver room pretty slim for the Texans. If you are going to take a franchise quarterback early, set him up for success and this is the best way to do so. Smith-Njigba played college at Ohio State two seasons ago with Chris Olave and Garrett Wilson both of whom had great rookie campaigns. Some will say Jaxson is the best of the three. A big win here for the Texans.

13


Jets

Paris Johnson Jr.
OT
Ohio State
The Jets won the Draft last year picking up some key pieces to help their team. Now they've solved the quarterback question (maybe?). Aaron Rodgers appears headed to town, maybe that happens before the draft. The Jets seem to want to keep this pick and I think the consensus is they need offensive line help. Johnson can move around the line wherever they need him and is a plug-and-play starter.

14


Patriots

Zay Flowers
WR
Maryland
I should probably find some obscure division two player nobody expects to go in the first round because that's the Bill Belichick way. The Patriots will likely be shopping this pick as they tend to do. However, if they stand pat, maybe they take the hometown kid. Flowers has been flying up draft boards, at just 5-foot-9 182 pounds Flowers can line up outside, or in the slot. Jakobi Meyers left town but Juju Smith-Schuster has joined the Patriots. This would give extra needed help to Mac Jones, or whoever ends up starting at quarterback for the Patriots.
15


Packers

Tyree Wilson
DE
Texas Tech
Some have Wilson going in the top ten, but I see him falling a bit. It would be ironic for Rodgers to be on his way out the door and the Packers finally draft a pass catcher in the first round. While that's a way I could see them going I think they stick with defense here. Wilson is 6-foot-6 271 and quick off the edge.

16


Commanders

Nolan Smith
OLB
Georgia
Washington is another team with a lot of questions entering the NFL Draft. They could be a team looking at the quarterback market as well. Smith has fallen in my draft a little farther them some others but I can see him landing in Washington. With Chase Young and Montez Sweat already in town, Smith should be able to get after the opposing quarterbacks with some ease.

17


Steelers


Joey Porter Jr
CB
Penn State
This would be the perfect pairing. Joey Porter Sr was selected in the third round by the Steelers and played in Pittsburgh for seven years. Porter Sr came back as a linebackers coach from 2015-2018. The 6-2 defensive back has long arms and all the tools needed to be a spectacular cover man across from the newly acquired Patrick Peterson.
18


Lions

Lukas Van Ness
DT
Iowa
The Lions are back on the clock for the 18th overall selection. At pick six they scored up the defensive backfield with corner Devon Witherspoon. At 18 it's back to the defensive side of things. The 6-foot-5 272 pound lineman can play interior or exterior on the defensive line. A perfect player to complement second-year star, Aiden Hutchinson.
19


Buccaneers

Dalton Kincaid
TE
Utah
I gave some thought to Hendon Hooker here at the quarterback position as the Buccaneers enter the post-Tom Brady years. If they are going to give Baker Mayfield a chance why not give him another weapon? Mike Evan's and Chris Godwin are getting up there in age a little bit and Kincaid is the first TE on my list of a loaded class. At 6-foot-4 Kincaid found the end zone 16 times over the last two seasons. Utah even used him as a hybrid wide receiver in the slot often.


20


Seahawks

Darnell Wright
OT
Tennessee
Another team that's making their second selection of the night. At pick five the Seahawks went defensive line with Jalen Carter. This time it's the offensive line with Wright. The 6-foot-5 333-pound giant is the best pure right tackle in the draft. Wright will slide right in to protect Geno Smith and open holes for Ken Walker.

21


Chargers

Jordan Addison
WR
USC
The Chargers have their man of the future in Justin Herbert. With Mike Williams on one side and an aging Keenan Allen. Herbert to Addison could be the next great quarterback-to-wide receiver combination in the league.

22


Ravens

Quentin Johnston
WR
TCU
Odell Beckham was a start. But he's not the long-term answer to keeping Lamar Jackson happy. The 6-foot-3 Johnston has a bug catch radius and can be huge in the vertical passing game, a place where the Ravens have struggled.

23


Vikings

Will McDonald IV
OLB/DE
Iowa State
The Vikings' pass rush is one of the bigger weaknesses in their defense. McDonald had a dominant performance at the senior bowl. He can play both linebacker and defense end to help the team out wherever he's needed.

24


Jaguars

Myles Murphy
ED
Clemson
The Jaguars took Travon Walker with the number one overall pick last year. They improved their offense dramatically through free agency last season as well. They'll continue to bolster the front end of their defense here with another Clemson Tiger.
25


Giants

Emmanuel Forbes
CB
Mississippi State
If one of the top four wide receivers was still on the board, they might have gone here. I don't think this is the place to reach at wide receiver despite their need. Let's shore up the defensive backfield with a cornerback with a high ceiling. Forbes had 14 interceptions in his last three seasons in college.

26


Cowboys

Michael Mayer
TE
Notre Dame
After losing Dalton Schulz in free agency, this seems like an easy pick for the Cowboys. Mayer will provide a short-yardage target for Dak Prescott and excellent blocking for Tony Pollard.

27


Bills

Deonte Banks
CB
Maryland
The Bills could go in many directions here. They don't have any overly aggressive holes on their team. So that means the best man on the board goes to them. Banks is physical and brings a lot of starting experience with him.
28


Bengals

Jahmyr Gibbs
RB
Alabama
With some big questions around Joe Mixon, I think the Bengals reach a little bit here and get their guy. Straight out of running back university at Alabama. Gibbs is a solid pass catcher with a lot of potentials in a potent offense.

29


Saints
via SF via MIA via DEN

Bryan Bresee
DT
Clemson
New Orleans lost Marcus Davenport, David Onyemata, and Shy Tuttle in free agency this year. They added Khalen Saunders and Nathan Shepherd but might not be done adding yet. Bresee impressed at the combine and checks in at 6-foot-5 298 pounds.

30


Eagles

Adetomiwa Adebawore
DE/DT
Northwestern
They got their star running back early in the first round. With the departure of Javon Hargrave and Fletcher Cox only having a year left on his deal Adebawore seems like a good choice here. He can move around on the line and is an explosive pass rusher.

31


Chiefs

Anton Harrison
OT
Oklahoma
What do you get at Christmas for the kid who has everything? How about another big guy up front to keep the prize-possession quarterback safe? Harrison has started 24 games at left tackle, an experience the Chiefs can use to their advantage.

FOREFIT


Dolphins

SELECTION FOREFITED
The second round of this NFL Draft mock starts with the Pittsburgh Steelers using the pick they got in the trade for wide receiver Chase Claypool with the Bears. Hendon Hooker doesn't fall far, scoring a new home in the Pacific Northwest.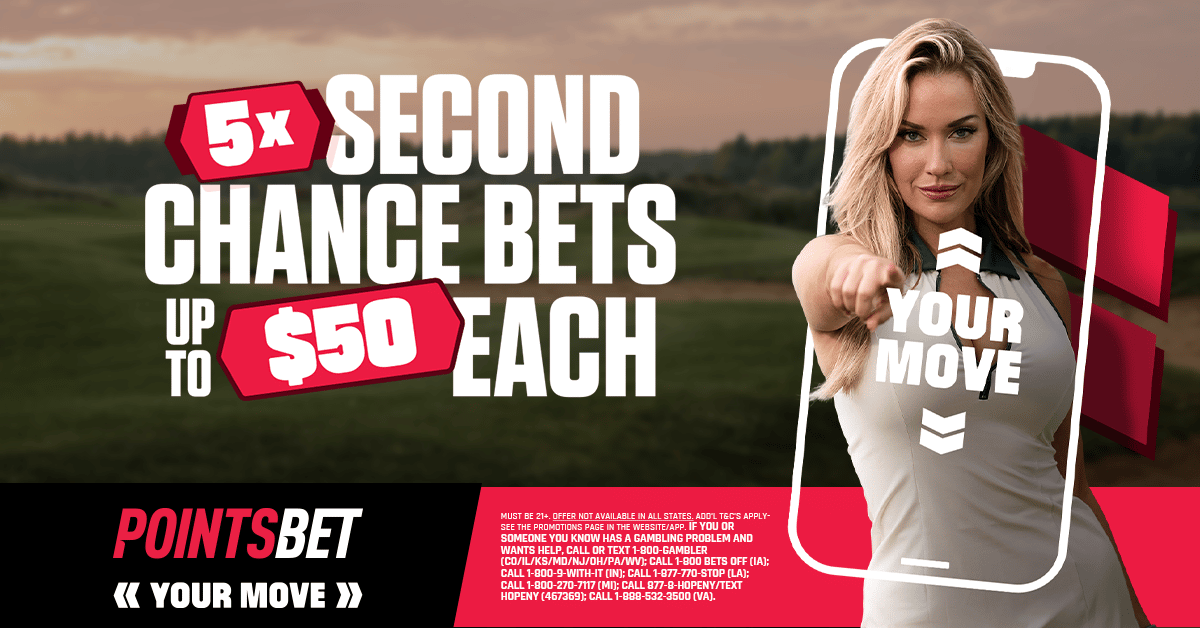 17 offensive players go in round two, including an astonishing four tight ends in a very loaded tight end class. That brings the total number of tight ends through rounds one and two up to six. 15 defensive players go, including seven cornerbacks.
#
Team
Pick
Pos
College
32


Steelers
via CHI/i>

O'Cyrus Torrance
G
Florida
In the first round, they shored up their defensive backfield. Now let's protect the second-year QB. Torrence is a plug-and-play guard who only allowed one sack in 2022. Torrence has experience on both the left and right sides.

33


Texans

Trenton Simpson
ILB
Clemson
The Texans went quarterback and wide receiver in round one. Now they pick up a three-down linebacker who can Blitz with his blazing 4.43 40-yard dash speed. Demeco Ryans will love a guy like this to anchor the center of his defense.

34


Cardinals

Brain Branch
S/CB
Alabama
Star safety Buddha Baker has requested a trade. While the Cardinals have said they won't trade him, Branch would be a good young option to replace him. If things get worked out with Baker, Branch can always slide into the slot and play cornerback.
35


Colts

DJ Turner
CB
Michigan
Anthony Richardson is the new man under center for the future of the Indianapolis Colts. Now the focus shifts to defense. A 4.26-second 40-yard dash at the combine had Turner turn heads. He's quickly rising up draft boards and could quickly become a starter for the Colts.
36


Rams


Felix Anudike-Uzomah
EDGE
Kansas State
Remember that whole "F them picks" thing from Les Snead? Well, that means yet again no first-round pick for the Rams. Their Draft starts here at 36. The starters from their Super Bowl-winning defense have slowly left the team and they need to rebuild that. Anudike-Uzomah had 19.5 sacks over the last two seasons at Kansas State. Put him next to Aaron Donald and let him work.
37


Seahawksvia DEN/i>

Hendon Hooker
QB
Tennesee
The Seahawks addressed the offensive and defensive lines in the first round. Now it's time to look to the future at quarterback. Geno Smith is still the guy after signing an extension to stay with the team. Hooker led the FBS in total QBR (89.5) and yards per attempt (9.5). He's 25 years old already but uses his age and experience to make fewer mental mistakes. Coming off an ACL tear, there will be no rush to play Hooker as he learns in Pete Carroll's offense.

38


Raiders

Calijah Kancey
DT
Pittsburgh
The Raiders allowed 4.5 yards per carry and 20 rushing touchdowns in 2022. Time to add a run stuffer to the middle. Kancey is projected by some to land in the first round, but if his 6-1 281 pound frame makes him slide a little Vegas would be the perfect landing spot.
39


Panthers

Jailyn Hyatt
WR
Tennesee
D.J Moore was part of the package to acquire the #1 pick and secure Bryce Young. Time to get him a new weapon. Fellow SEC player Hyatt is a speedy slot receiver who scored 11 touchdowns for the Volunteers last year. With Adam Thielen in town to mentor him, Young to Hyatt is something we could be hearing for years to come.
40


Saints

Darnell Washington
TE
Georgia
Back-to-back NFC South pass catchers at picks 39 and 40 as the Saints get a new tight end. Carr loved Waller in Vegas, now he gets a new toy in 6-foot-7 264-pound Washington.
41


Titans

Luke Musgrave
TE
Oregon State
Will Levis will lead the Titans under center going forward. He's going to need a few new targets as well. Musgrave has some question marks when it comes to college production. He also missed 10 games last year due to a knee injury. At 6-foot-6 with great hands though, Musgrave will provide a big safety blanket target for the rookie quarterback.
42


Jetsvia Browns/i>

Steve Avila
C/G
TCU
The Jets are up next with back-to-back selections. If Aaron Rodgers is coming to town, it's time to protect him. Paris Johnson Jr joined the team at tackle in round one. Now they add a versatile Avila who can move around on the line. At 6-foot-4 332 pounds he's a big body to protect Rodgers up the middle.

43


Jets

Julius Brents
CB
Kansas State
Now to the defensive side, Brents had a stellar Senior Bowl performance followed by an eye-opening combine. 41.5-in vertical, 11-foot-6 broad jump. Brents will be a great addition to the Jets.

44


Falcons

Keion White
DE
Georgia Tech
The Falcons stick with the defensive side of things. They need an edge rusher, and luckily for them, White has slid back a little. White played both defensive end and defensive tackle in college so the Falcons can move him around as needed.
45


Packers

Brenton Strange
TE
Penn State
Jordan Love has a couple of solid Young wide receivers who offer promise. Let's get him a tight-end target he can feel comfortable with on the short yardage work.
46


Patriots

Tyrique Stevenson
CB
Miami (FL)
Belichick loves his cornerbacks. Jonathan Jones re-signed with the Patriots but they still need some depth. Stevenson adds speed and physicality that will fit the Patriot way.
47


Commanders

Joe Tippmann
C
Wisconsin
If Sam Howell is the man at quarterback, let's get him a reliable young center. Tippmann started 23 games in college for an always-tough Badgers offensive line.

48


Lions

BJ Ojulari
OLB
LSU
The Lions continue to fill in the gaps on their rough defense from 2022. With more than 80 QB pressures over the last two seasons, Ojulari can put pressure on the young quarterbacks in the division.

49


Steelers


Dawand Jones
OT
Ohio State
The 6-foot-8 374-pound giant heads to Steel City to protect second-year quarterback Kenny Pickett. The massive Jones moves quickly despite his size and allowed zero sacks in 12 starts in 2022.

50


Buccaneers

Mazi Smith
DT
Michigan
Todd Bowels needs a big fella in the middle to plug holes for this Buccaneers' defense. Smith can be that guy as a plug-and-play nose tackle.

51


Dolphins

Sam LaPorta
TE
Iowa
After forfeiting their first-round pick, the Dolphins finally enter the draft at pick 51. How about another weapon for quarterback Tua Tagovailoa? A speedy tight end, who was very productive at the University of Iowa would and another great tool in Tua's arsenal.
52


Seahawks

Jonathan Mingo
WR
Ole Miss
The quarterback of the future is now in town in Hendon Hooker. He's already got monster weapon DK Metcalf, and with Tyler Lockett getting up there in age, the physical Mingo would be a great addition.

53


Bears
via BAL/i>

Zach Charbonnet
RB
UCLA
With David Montgomery gone, the Bears will be looking for a little backfield help for quarterback Justin Fields. D'onta Foreman has come to town and Khalil Herbert is still around. Charbonnet will provide a tough between-the-tackle runner and has some receiving upside.

54


Chargers

Keeanu Benton
DT
Wisconsin
The Chargers could use some help stopping the run. Especially in a division with Josh Jacobs, Javonte Williams, and the Chiefs' running attack. Benton can clog up the line in the middle.

55


Lions

Jayden Reed
WR
Michigan State
It's been all defense so far for the Lions. Now they go back to the offense side. They've got a solid core of young wideouts with St Brown and Williams. Now add one more to the mix in a receiver who can create separation and play inside or out.

56


Jaguars

Riley Moss
CB/S
Iowa
Moss can play either cornerback or safety in the NFL. This Jaguars team is going places and Moss can help them get there. With 54 games played in his college career, Moss has a lot of time already logged on the football field.

57


Giants

Cedrick Tillman
WR
Tennesee
The Giants have plenty of small wide receivers running around already. So while Downs and Mims are still on the board, the Giants are going to reach for a big guy in Tillman. He's a big-bodied pass catcher with strong hands. You brought Daniel Jones back, now give him a big target to throw to.

58


Cowboys

Drew Sanders
ILB
Arkansas
Playmaker. That's all you need to know about Sanders. He makes plays and gets the job done consistently. A great addition to the Cowboys.
59


Bills

Josh Downs
WR
North Carolina
Buffalo is a much better landing spot for Josh Downs when it comes to fit over the New York Giants. The speedy slot receiver can make an immediate impact with one of the best quarterbacks in the league in Josh Allen.
60


Bengals

Matthew Bergeron
OT/G
Syracuse
From one orange uniform to another. The Orangeman will put on the Bengals uniform next. Orlando Brown Jr signed with the team in the off-season, but Jonah Williams requested a trade leaving question marks in the offensive line. Bergeron would offer them depth and can play either tackle or guard.

61


Bears
via SF via CAR/i>

Kelee Ringo
CB
Georgia
Ringo poses some risk, with his sometimes inconsistencies in coverage. However, he's got the boom potential to take this secondary to the next level. A possible move to safety down the road could work, but with this being the Bear's third selection the gamble seems worth it.
62


Eagles

Cam Smith
CB
South Carolina
The NFC champions are back on the board. This time they'll grab some more depth for their defensive backfield. Smith has great instincts and is versatile.


63


Chiefs

Marvin Mims
WR
Oklahoma
Why not? Let's give Mahomes another toy. Mims averaged more than 20 yards per catch in his last two seasons in college and ran a 4.38-40 yard dash. A speedy deep threat for the Chiefs, it's worked before.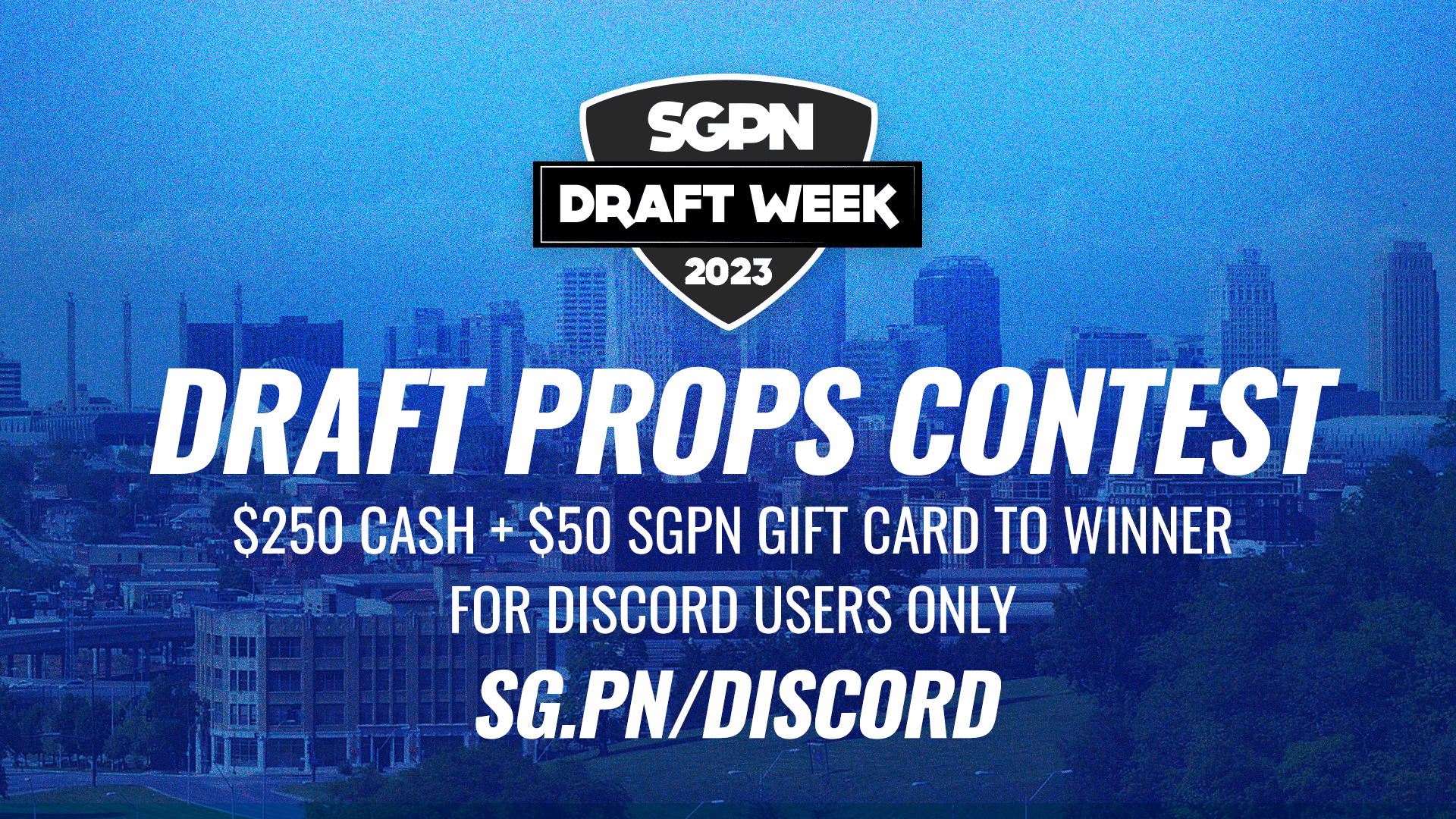 Round three sees five running backs go off the board. Along with four wide receivers, no quarterbacks are selected in the third round. Two more tight ends are selected in this round.
#
Team
Pick
Pos
College
64


Bears


Derick Hall
DE
Auburn
65


Texans

Zaach Pickens
DT
South Carolina
66


Cardinals

A.T. Perry
WR
Wake Forest
67


Broncosvia IND/i>

Jack Cambell
ILB
Iowa
68


Broncos

Tucker Kraft
TE
South Dakota State
69


Rams


Jartavius Martin
S
Illinois
70


Raiders

Byron Young
OLB
Tennessee
71


Saints

Tyjae Spears
RB
Tulane
72


Titans

Cody Mauch
OT/G
North Dakota State
73


Texansvia CLE/i>

John Michael Schmitz
C
Minnesota
74


Jets

Jaquelin Roy
DT
LSU
75


Falcons

Rashee Rice
WR
SMU
76


Patriotsvia CAR/i>

Sydney Brown
S
Illinois
77


Patriotsvia NE via MIA/i>

Yasir Abdullah
OLB
Louisville
78


Packers

Darius Rush
CB
South Carolina
79


Coltsvia WAS/i>

Michael Wilson
WR
Stanford
80


Steelers


Gervon Dexter
DT
Florida
81


Lions

Luke Schoonmaker
TE
Michigan
82


Buccaneers

Henry To'oTo'o
ILB
Alabama
83


Seahawks

Garrett Williams
CB
Syracuse
84


Dolphins

Devon Achane
RB
Texas A&M
85


Chargers

Daiyan Henley
ILB
Washington State
86


Ravens

Tre'Vius Hodges-Tomlinson
CB
TCU
87


Vikings

Siaki Ika
DT
Baylor
88


Jaguars

Antonio Johnson
S
Texas A&M
89


Giants

Keandre Miller
RB
TCU
90


Cowboys

Tyler Scott
WR
Cincinatti
91


Bills

Tavius Robinson
OLB
Ole Miss
92


Bengals

Ji'Ayir Brown
S
Penn State
93


Panthers
via SF

Isaiah Foskey
DE
Notre Dame
94


Eagles

Blake Freeland
OT
BYU
95


Chiefs

Colby Wooden
DT
Auburn
96


CardinalsComp Pick

Roschon Johnson
RB
Texas
97


CommandersComp Pick

Joey Fisher
OT/G
Shepherd
98


BrownsComp Pick

Jordan Battle
S
Alabama
99


49ersComp Pick

Andre Carter II
De
Army
100


Giantsvia KC Special Comp Pick

Zach Kuntz
TE
Old Dominion
101


49ersComp Pick

Tank Bigsby
RB
Auburn
102


49ersComp Pick

Trey Palmer
WR
Nebraska
RELATED CONTENT