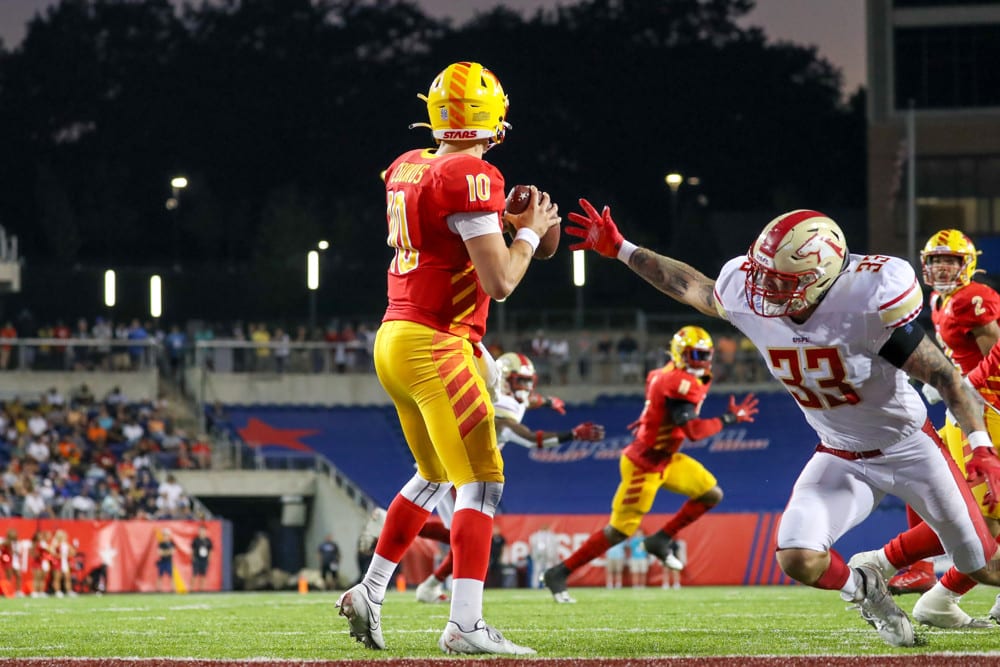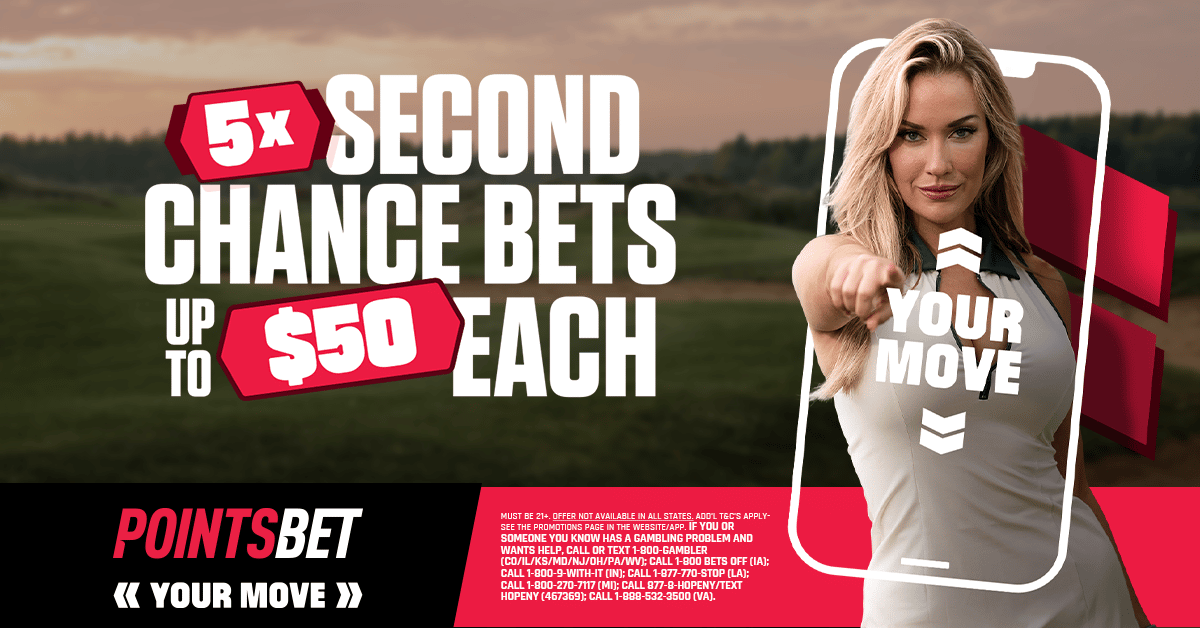 USFL Picks Week 2
The guys (@GamblingPodcast) give out their USFL picks week 2 in this latest USFL predictions podcast. They're joined by Colby Dant (@TheColbyD) host of The USFL Gambling Podcast.
The USFL had a solid Week 1 and had improved ratings compared to last season. One issue is though that some teams are playing in alternate locations to where both teams claim home. If they are able to solve this issue, their fan attendance can grow quite well. However, if they don't they are essentially losing money as games go on. All in all, an increase in viewing is the most important takeaway from this first week, as with more revenue coming in, the costs can fix themselves. Hopefully, Week 2 trends even higher.
(14:30) Week 1 Gameplay Takeaways
The offenses in the USFL were very clean as there was only 4 interceptions in week 1 compared to 12 in the first week of the XFL and the AAF. The games resulted pretty much how they were expected with all the favorites winning aside for the Houston Gamblers who lost to the Michigan Panthers. This is likely a product of Houston just not being that good.
New Orleans, Houston, and Pittsburgh might be the worst three teams in the league even with New Orleans winning this week.
(24:15) New Orleans Breakers (-5.5) vs Houston Gamblers
This game is in Birmingham so it will essentially be a home game for the Breakers. Despite a poor offensive line last week, New Orleans showed some grit to get a win. Houston looks awful and is hard to give them any hope despite it being only one week. There is a very good chance for some heavy precipitation in this game.
(30:21) Birmingham Stallions (-7.5) vs Memphis Showboats
The Stallions have looked great over the past few years and show no signs of slowing down any time soon. Memphis also looked solid last week and could flirt with covering but in these spring football leagues, it is best to stick with the chalk early in the season.
(33:47) New Jersey Generals (-2.5) vs Pittsburgh Maulers
The Generals just lost last week, but it was to the Stallions. Pittsburgh looks rough and does not deserve to have this tight of a spread against the Generals.
(36:26) Philly Stars (-3) vs Michigan Panthers
Philly is considered a contender in this league and Michigan looked pretty good last week. This game will be a great test to see which of these teams are legit.
(43:55) USFL Bets
Kramer Lock: Generals -2.5
Kramer Dog: ML Parlay of all the favorites at +410
Kramer Lock: Stars
Kramer Dog: Round Robin spread parlay of New Orleans, Stallions, Generals
Colby Lock: Generals -2.5
Colby Dog: Panthers ML +140
USFL Week 2 Odds
| | | | | | |
| --- | --- | --- | --- | --- | --- |
| | Teams | Fut | Sprd | ML | Total |
| 4/22 9:30 AM | Houston Gamblers | 1100 | | 175 | 39 |
| Birmingham | New Orleans Breakers | 550 | -5.5 | -205 | |
| 4/22 4:00 PM | Memphis Showboats | 850 | | 320 | 44.5 |
| Birmingham | Birmingham Stallions | 225 | -7.5 | -390 | |
| 4/23 10:00 AM | New Jersey Generals | 450 | -2.5 | -140 | 37 |
| Canton | Pittsburgh Maulers | 1500 | | 120 | |
| 4/23 4:00 PM | Michigan Panthers | 600 | | 140 | 42.5 |
| Detroit | Philadelphia Stars | 380 | -3 | -165 | |
Podcast Transcription